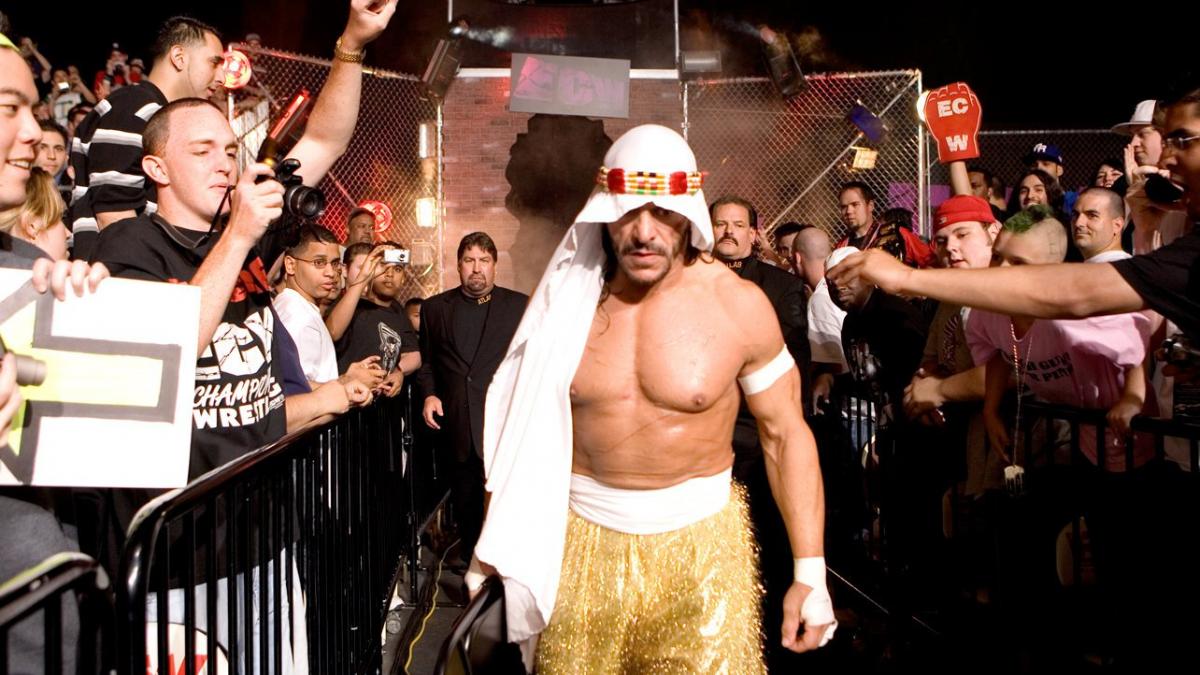 Extreme Championship Wrestling legend Sabu has given a promising update after being rushed to hospital.
The was appearing at the Squared Circle Expo on Saturday when he suffered an unspecified 'medical emergency' and was taken to receive medical, with the organisers offering refunds for various photo opportunities.
In a post on Facebook, the team wrote: 'ATTN: Due to having a serious medical emergency while on the show floor, Sabu will not be appearing for the remainder of the Expo. He is currently in route to a local medical facility.
'All pro photo op for the ECW pillars pro op and Sabu/RVD pro op will be refunded CASH IN HAND at the pro photo op at their scheduled times.
'Our thoughts are with Sabu and all of his ECW colleagues at this time as we await for some hopefully positive news on his status.
'Thank you for understanding'.
Although no further details are available, Sabu has addressed his current status and confirmed his condition has improved as he tweeted: 'Hello everyone I am doing better and thank you for your well wishes ☝️'
Fans are delighted by the news, with many replying wishing him well in his recovery, while one follower wrote: 'Awesome news to hear'.
Another person added: 'This is really good news. Super glad to hear it. You were one of my favorites growing up. Glad you're doing better.'
Influential star Sabu made his name in Extreme Championship Wrestling and enjoyed a run in when the company revived the promotion as a third brand in 2006.
He debuted in 1984 and wrestled a brutal style, which saw him have runs with the likes of FMW, WCW, NJPW, AJPW, Big Japan, TNA Wrestling, XPW and many indie promotions, as well as his stints in WWE and most famously.
The latter saw him capture the ECW World Heavyweight Championship one two occasions, while he also won the ECW World Television Title and held the tag team titles three times – once with Taz and twice with Rob Van Dam.