Ekin-Su Cülcüloğlu may be in the first skate-off of 2023, but she's not letting anyone dim her sparkle.
The 2022 winner, 28, and her professional partner Brendyn Hatfield delivered a very sexy performance to hit Toxic on Sunday night.
Viewers of the skating show were left wondering how Ekin-Su didn't melt the ice completely, given her stunning outfit – which left little to the imagination – and, of course, how she on all fours.
Alas, their first skate wasn't enough to wow voters, as despite sitting in the middle of the leaderboard with the judges' scores.
It means Ekin-Su and Brendyn – who was partnered with Rachel Stevens last year – will have to face another couple in the dreaded skate-off next week, with the second pairing revealed after the other half of the contestants have performed.
The Turkish actress initially appeared stunned after discovering she was in the skate-off, looking at her partner in disbelief before explaining to host Phillip Schofield that she had been unwell during training.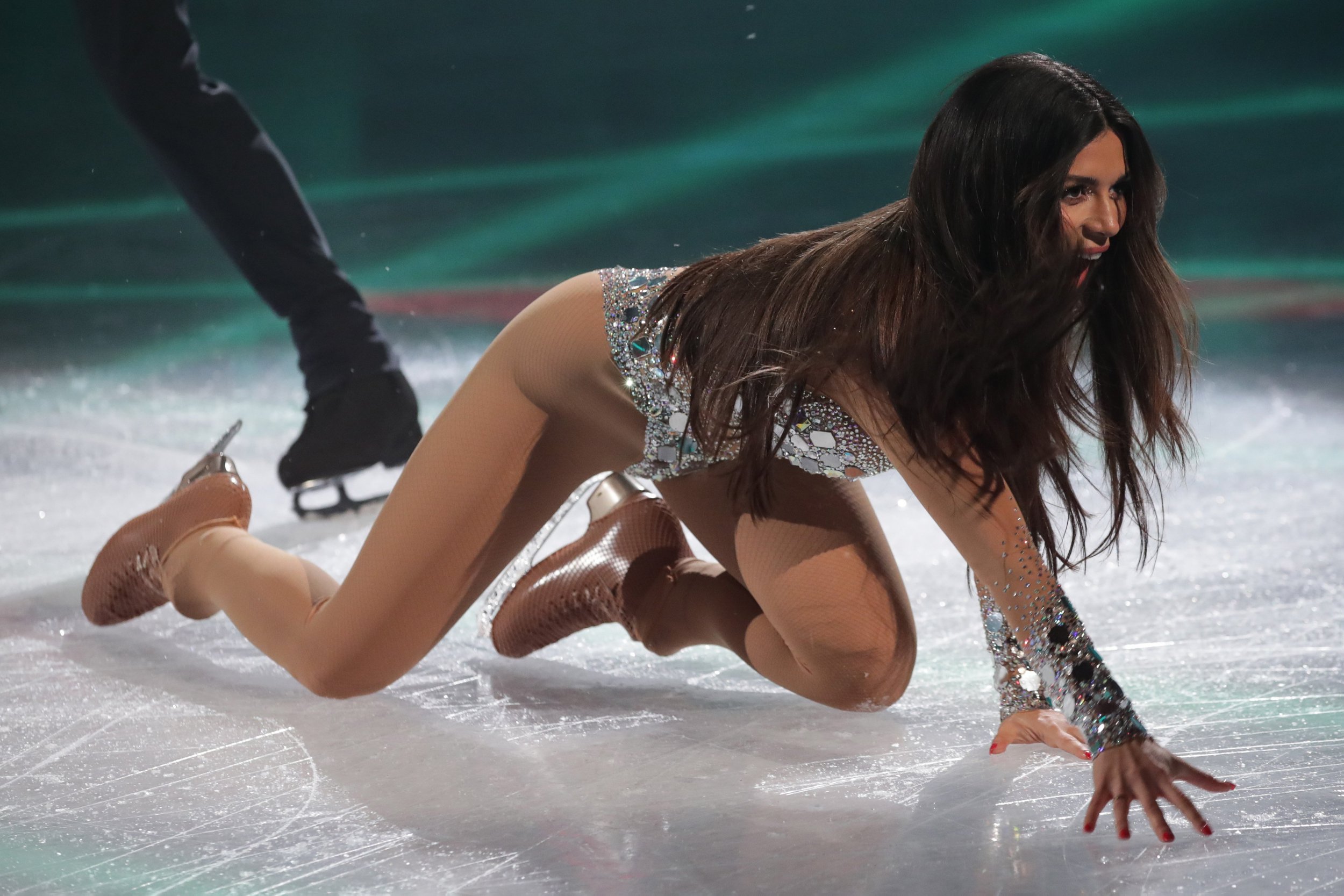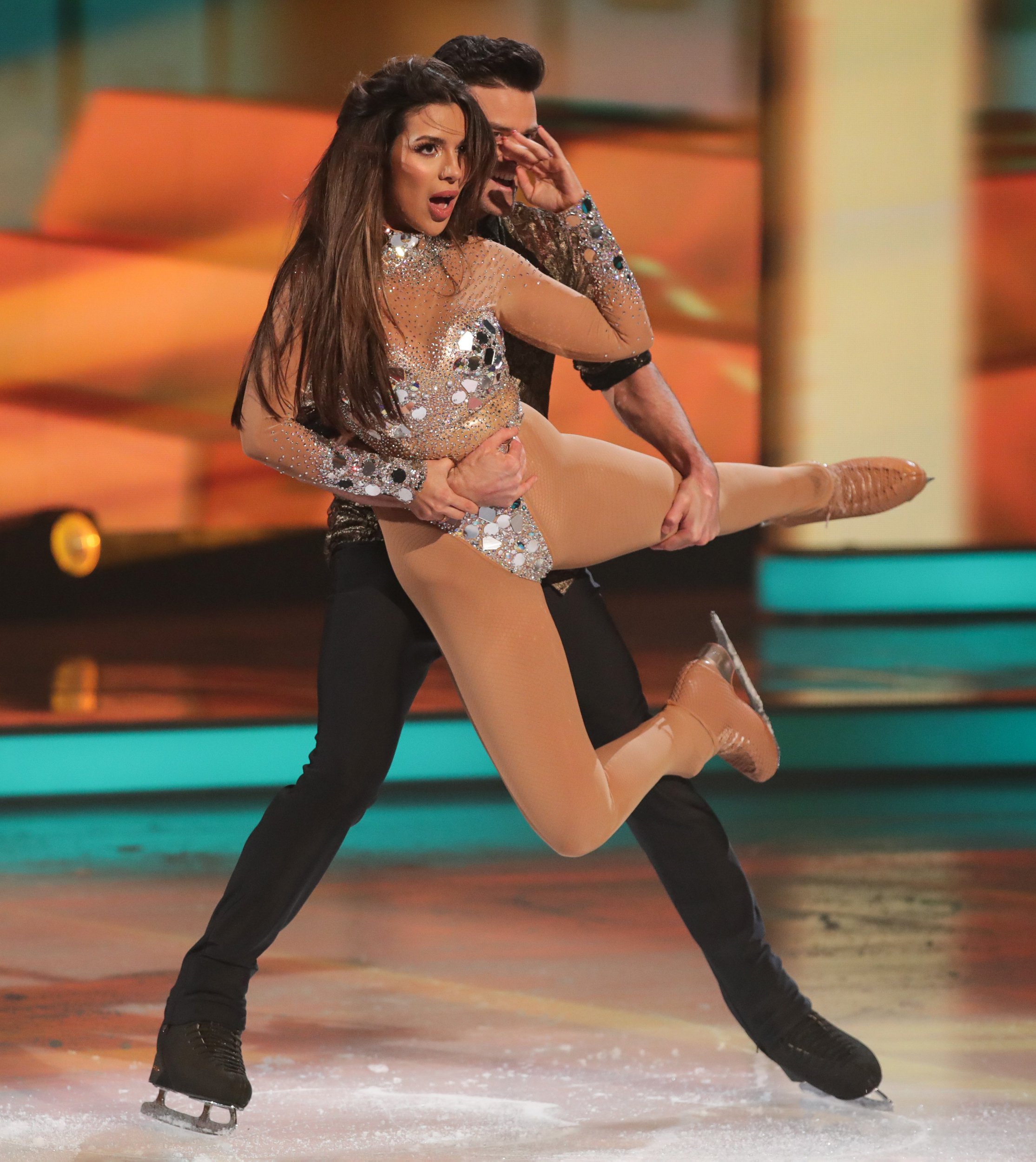 However, in true Ekin-Su style, and is raring to go.
Sharing a defiant message with her 105k Twitter followers, the reality star wrote: 'I hope everyone is doing well and enjoying their lives. Life seems to be going fast, and we should live it.'
'Don't let anyone bring you down because you're worth more than that,' she added.
The TV icon was met with an outpouring of support, with her followers on hand to cheer her on despite her first performance not landing how she hoped.
'Hope you are ok! You were incredible yesterday and looked just stunning', one replied.
'You did amazing yesterday and you'll do amazing this Sunday too. we are all proud of you', added another.
Another fan told her that she 'smashed it on the ice' while one penned sweetly: 'You have everyone talking as always, you bring everything to these shows, without you they would be nothing! Rooting for you'.
Ekin-Su has clearly been reading comments from the show last weekend, as she also liked several tweets relating to her performance.
Who are you backing to win Dancing On Ice this year?
Comment Now
One tweet the star noticed read: 'All the hate @ekinsuofficial is getting is absolutely disgusting! She obviously didn't choreograph the dance or style her outfit herself. Online trolls are attacking her for something that's completely out of her control. She looked and preformed incredibly! Well done Ekinsu'.
'Hate her, Love her; one thing is sure, you will be talking about her all season. Well done Ekin Su, you smashed it', a die-hard supporter added.
Ekin-Su – who had the full support of boyfriend Davide Sanclimenti – in the audience skated against stars including Siva Kaneswaran, Patsy Palmer, and Michelle Heaton in her first outing on the ice.
But, it was former Olympic gymnast Nile Wilson who topped the leaderboard after an epic routine.
Next Sunday will see the likes of The Vivienne, Mollie Gallagher, and Carly Stenson give it their all in the hopes of surviving another week.
Dancing On Ice continues Sunday on ITV.