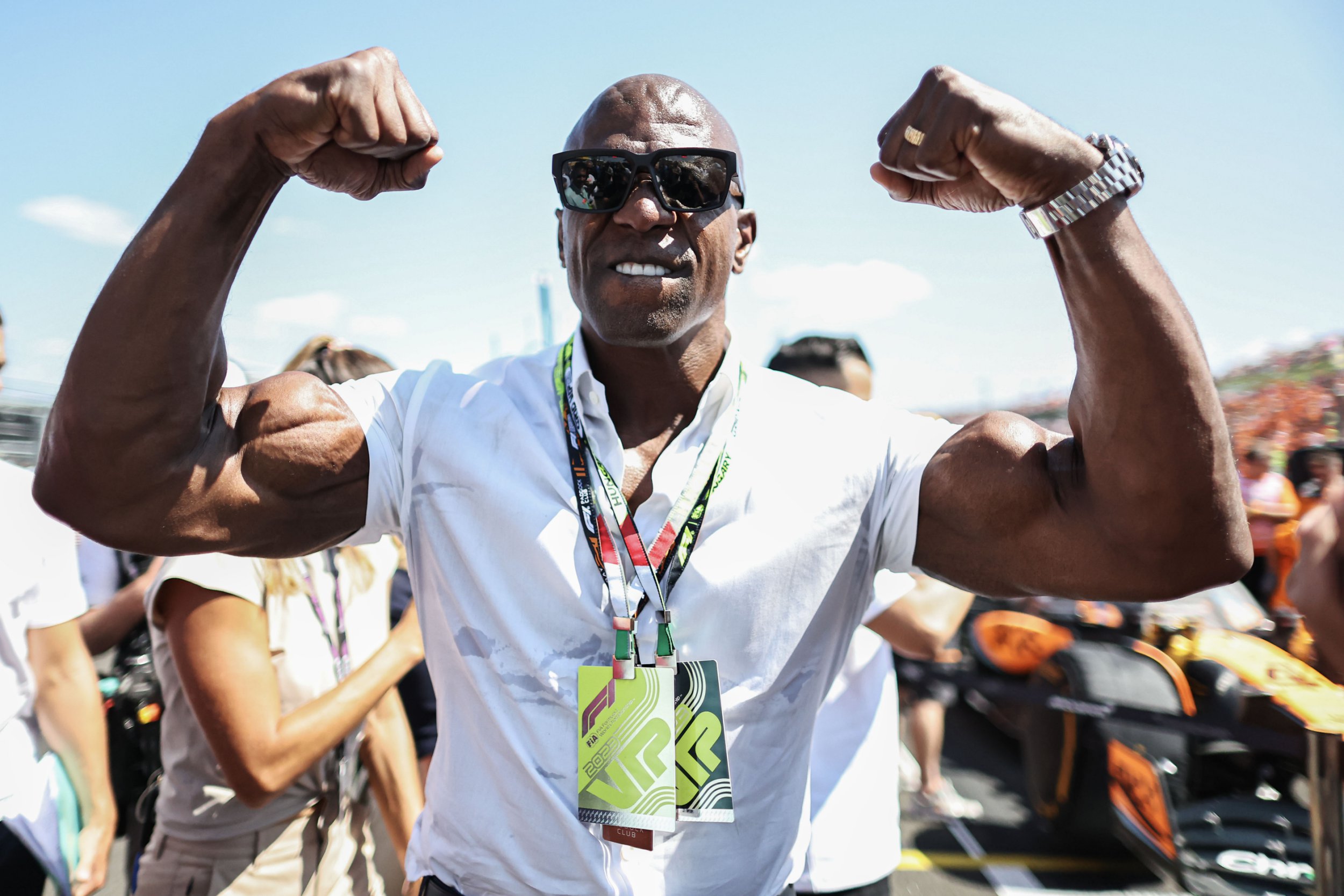 has been praised by fans for his 'brilliant' interview on the grid.
The actor, 54, was more than happy to chat with Martin Brundle this weekend as he soaked up the Grand Prix action in Budapest, Hungary.
Terry was in high spirits from the moment the presenter, 64, approached him with a mic, greeting him with a: 'Oh, hey! How are you doing?'
was all smiles as they shook hands and repeatedly told Martin how nice it was to see him, patting him on the back.
Clearly buzzing to be there, Terry joked that he was 'revving up like this car'.
He went on: 'This is my first F1 and Oracle Red Bull racing has been so amazing to me, taking me around, showing me what it's all about, the science, the technology, it's absolutely incredible.'
'You literally have spaceships here on this track right now. It's just like, oh my God! I'm looking at the future,' Terry added in amazement.
He then said: 'Do you know what I love too? We're here in Hungary, there have been over 300,000 people. This is just an amazing sport, I can't wait for it to come to Las Vegas. I'm really looking forward to F1 Las Vegas.'
As Martin walked off, Terry beamed and flashed peace signs at the camera.
Twitter users were absolutely living for his enthusiasm, with one hailing him a 'fantastic bloke'.
Others compared Terry's excitement to that of a child on Christmas Day.
'This is how the Hollywood Elite should treat Brundle on the track, love to see Terry Crews commentate an F1, that would be epic!', one person wrote.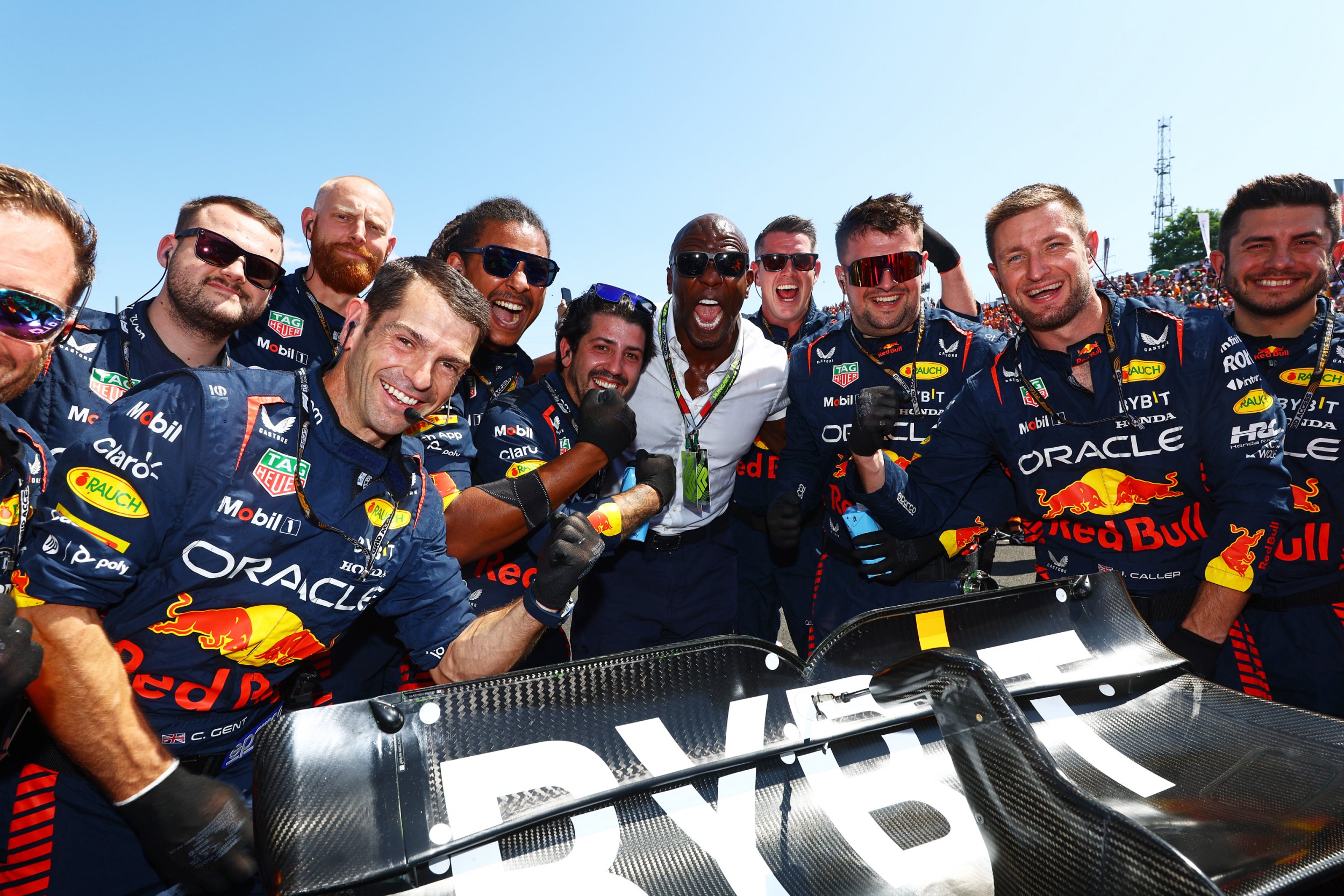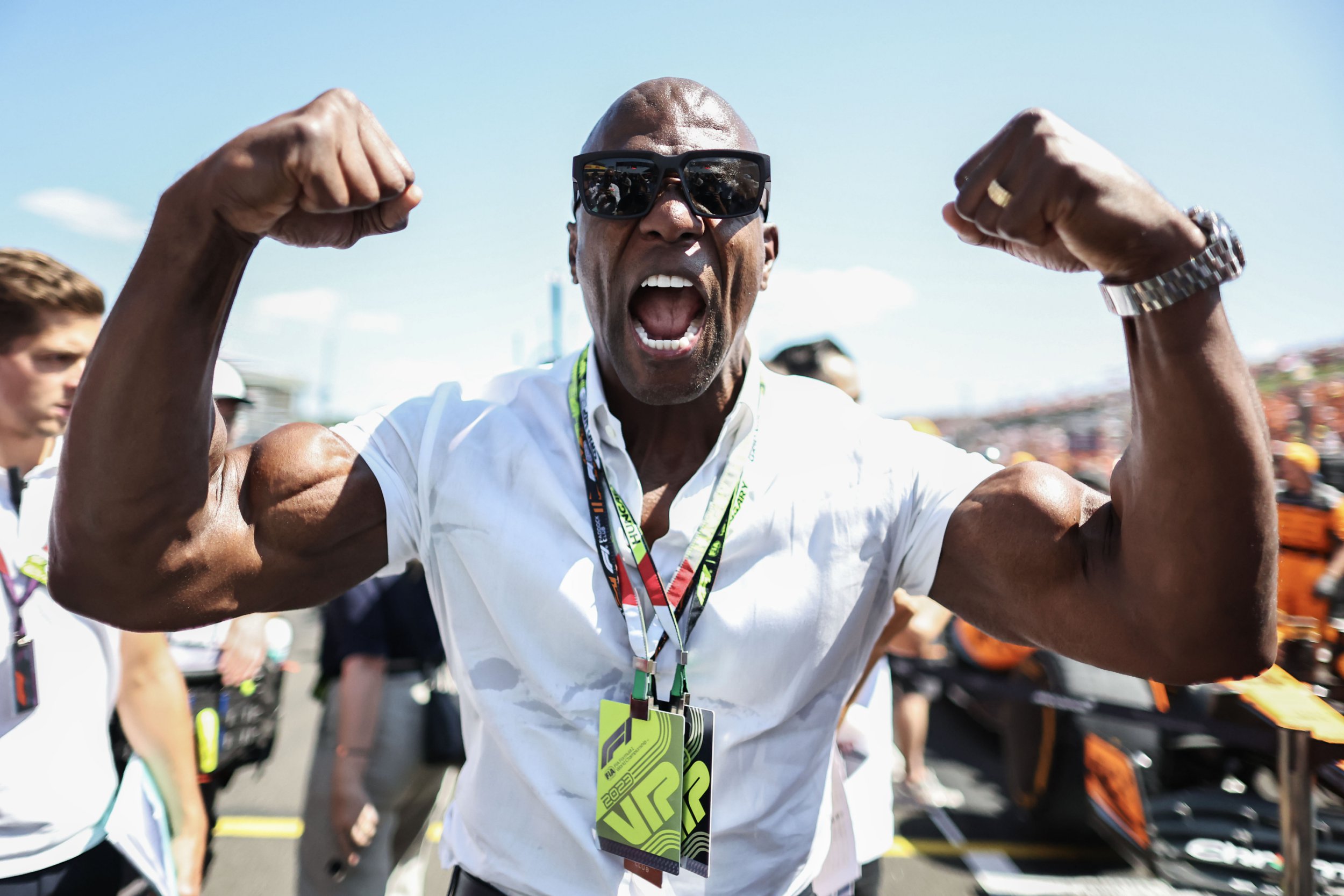 'The guy is money. Always on, always charming', another said.
'I have never loved him more than right now. He's so into it!', one agreed.
Terry's charming interview comes just weeks after Martin's very awkward encounter with Cara Delevingne.
The model, 30, came under firedespite Martin informing her that those on the grid now have to speak to him.
But, the Paper Towns actress pretended she couldn't hear him.
Martin then couldn't resist a cheeky quip as he walked away, sarcastically telling the camera: 'Ok, alright well…. I'm sure it would've been extremely interesting.'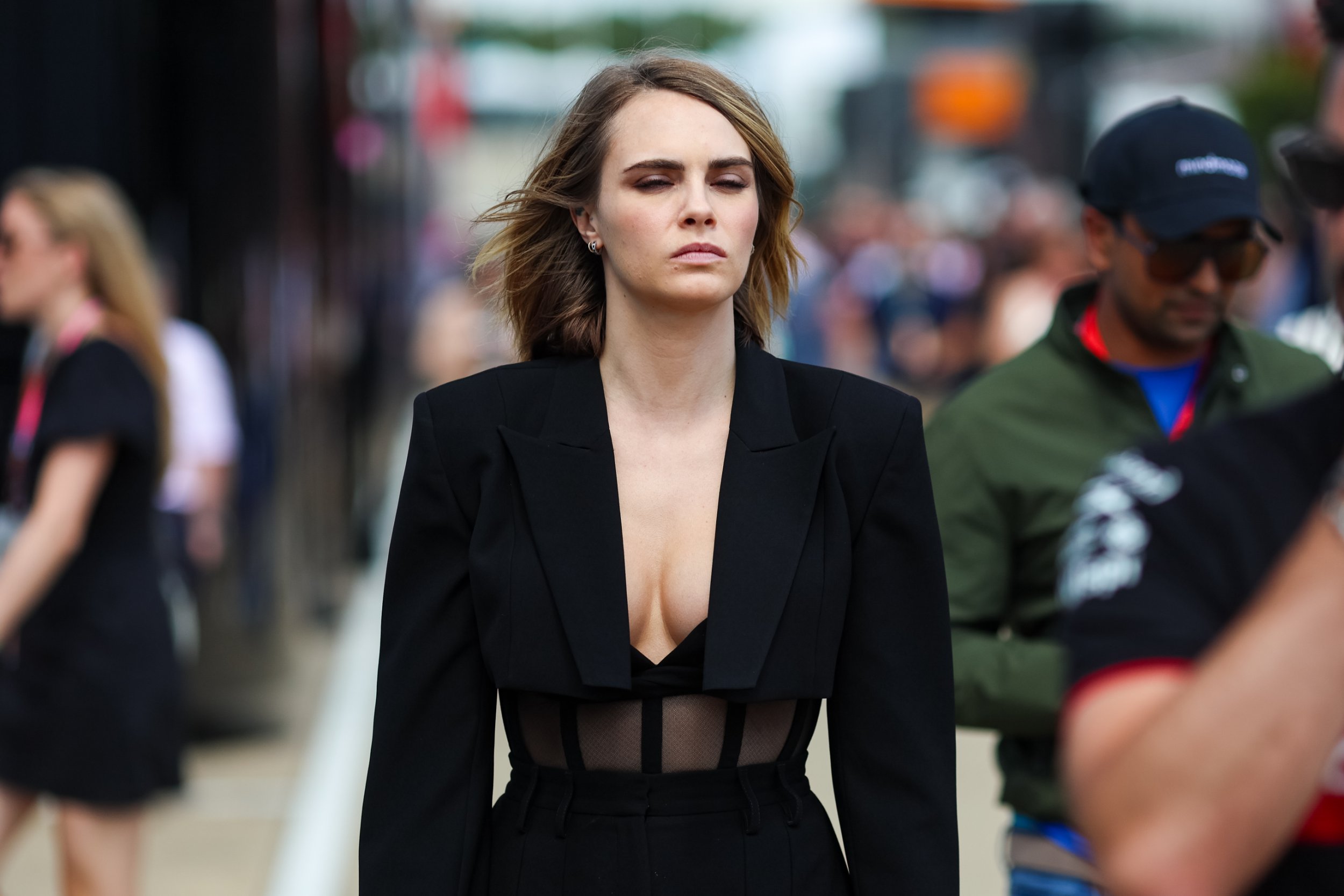 After being slated online, Cara later wrote a tweet
The filmstar replied to a tweet that analysed what went on: 'At this point, Martin Brundle is just doing it to manufacture the moment for the controversy of it all', their tweet began.
'You can clearly see the PR rep tell him "no" and shake his head when he goes up towards Cara Delevingne. He had an out and he chose not to take it to make a statement.'
In reply, Cara wrote: 'I was told to say no so I did. Thank you for seeing both sides xxx'
A follower then asked for clarification, writing underneath: 'when does your agent rule you say just say hello I'm excited for today I've got nothing left to have a nice day'.
'It wasn't an agent, it was an F1 representative', Cara clapped back.
In a later tweet, she assured everyone that she had a great time despite the backlash.