is reportedly working on another investigation after the Dispatches special on .
The bombshell documentary, in a joint exposé by The Times, saw the St Trinian's actor, 48, accused of by several women at the height of his fame, with by the , , and the force.
Brand has denied the accusations against him, while.
And now, another explosive documentary is reportedly in the works, this time said to be about Marilyn Manson.
The rocker, 54, whose , has faced several lawsuits since 2021, with allegations against him made by several women, accusing him of sexual and psychological assault.
Game of Thrones actress Esme Bianco and Westworld actress Evan Rachel Wood were among the accusers – Manson has consistently denied their claims.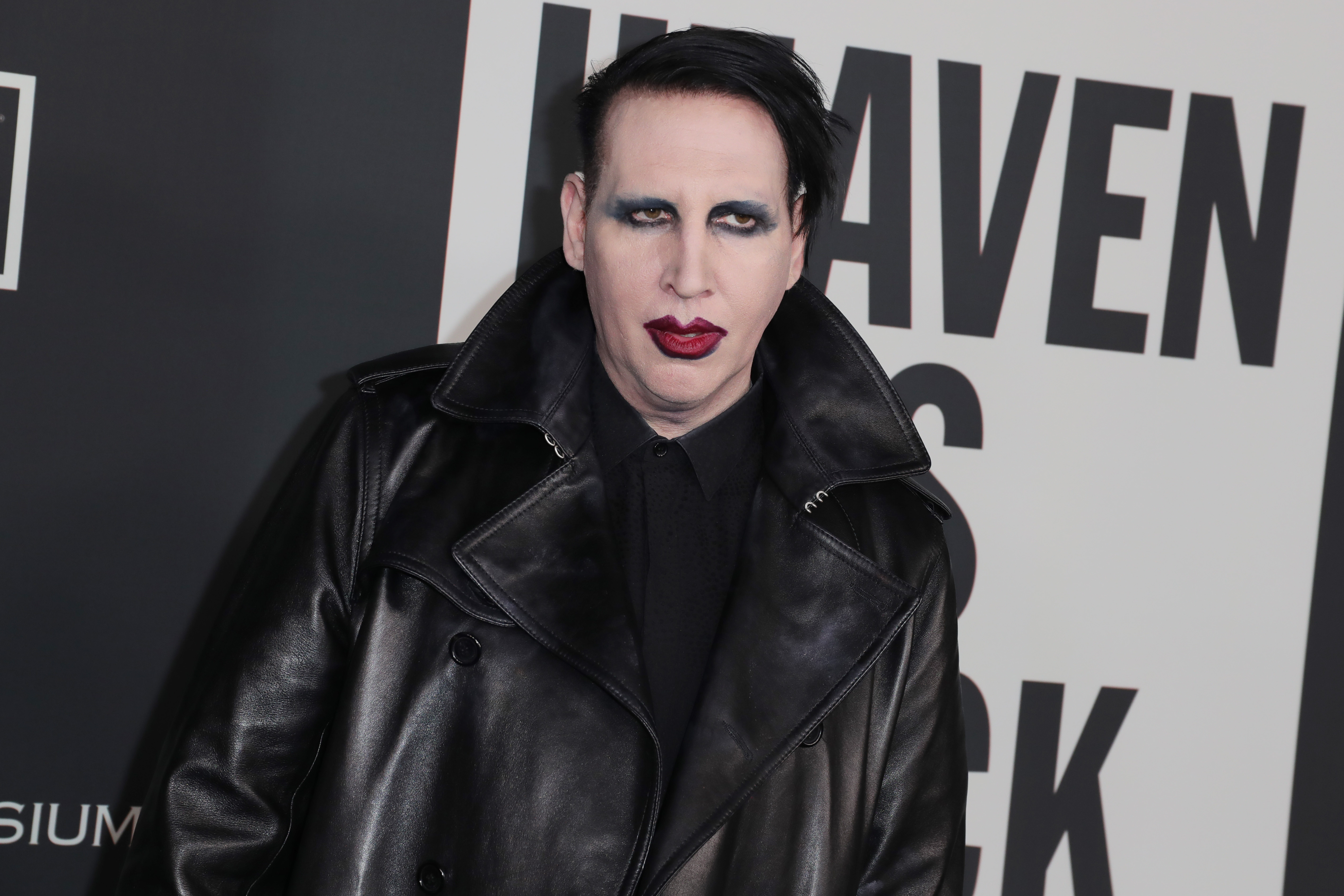 Marilyn Manson: Behind the Mask: 'will look at multiple allegations of sexual assault made against the US singer.'
reports that the documentary will be in three-parts, and quotes Susan Lavery, of production company Lightbox, saying: 'This tells the definitive story of the controversy surrounding the star, charting his career from its early days through to his being dropped by his manager, agent and record label as a result of the allegations made against him.'
She goes on to reveal the documentary will include 'first-hand testimony' as well as 'intimate accounts from the accusers', alongside those who 'robustly refute their allegations'.
'The series asks timely questions about how the music industry draws the line between rock and roll excess and transgressive behaviour.'
Manson has faced several allegations over recent years, and, since the accusations surfaced, has been dropped by his record label.
With regards to Bianco's lawsuit, , while parts of Manson's own defamation were thrown out of court.
Wood previously shared her allegations of rape and abuse in 2017, when the #MeToo movement gained momentum, before giving testimony to a Congressional committee in 2018, both without naming anyone.
In a lengthy Instagram post in 2021, and claimed that he groomed her as a teenager and said that he 'horrifically abused me for years'.
'The name of my abuser is Brian Warner, also known to the world as Marilyn Manson,' she wrote at the time.
Wood first became involved with him when she was 18 and he was 38, with the pair becoming engaged briefly in 2010 before breaking up.
on the allegations called Phoenix Rising premiered last March, in which
'always said that Hitler was the first rock star,' adding that Manson was manipulative, made 'fun' of her for being Jewish, and got 'multiple swastika tattoos.'
She also alleged that Manson of his 2007 track, Heart-Shaped Glasses (When The Heart Guides The Hand).
Other women have come forward with allegations against the rocker of sexual and physical abuse, including an unnamed woman who accused Manson in January of when she was underage, and .
A recent lawsuit was reportedly to begin, with an anonymous woman who accused he had raped her in June 2011.
Manson has denied all allegations.
Metro.co.uk has approached Manson's reps and Channel 4 for comment.
Russell Brand: In Plain Sight is available to watch on Channel 4.
Victim Support
Victim Support offers support to survivors of rape and sexual abuse. You can contact them on 0333 300 6389.