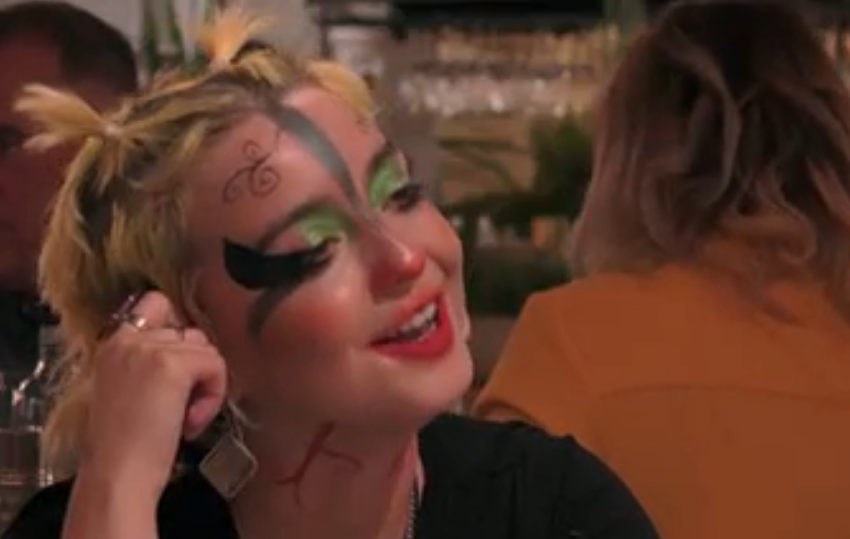 singleton Bella made sure all eyes were on them thanks to their unique make up in Monday's latest episode of the Channel 4 favourite.
The music student from arrived at the restaurant sporting bold black winged eyeliner, green eyeshadow, a red nose, and red lipstick. They also had a streak painted down the centre of her forehead.
'Yeah, this is my every day make up,' Bella, 20, shared. 'If anything, this is quite minimal.
'As much eyeliner I can fit on my face is what I go for. It's just a way of expressing yourself I guess.'
Viewers were blown away by Bella's artistry, with one writing: 'Love the make up. So brave.'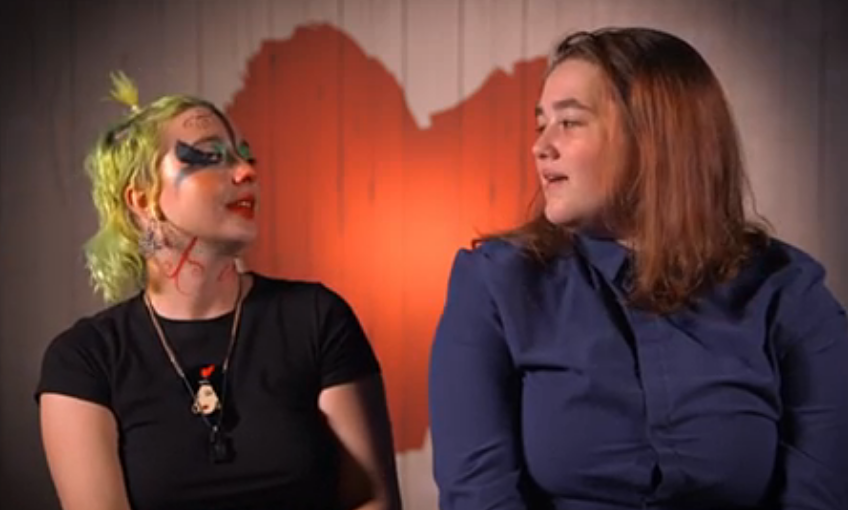 Upon entering the First Dates restaurant, Bella revealed their dreams of becoming someone's girlfriend.
Bella was matched with her date Rebecca, who was impressed by her make-up and offered up compliments galore.
'I've loved the look,' Rebecca said as their romantic evening came to an end.
But alas, despite bonding over their love of drag, there was no spark between the pair and Bella decided they wanted to just be friends.
'I would love to see you again as mates,' they said as they reunited in front of the camera.
'You're very much into reading fan fiction but I feel like that's very much me in the past.
'Talking to you was very nostalgic because I felt we could talk about stuff like that for hours. But for me, I feel very different now.'
First Dates continues on Monday at 10pm on Channel 4.