The first trailer for the reboot has landed, and fans have been left seriously divided.
Kelsey Grammer has reprised his role in the revival of the acclaimed sitcom, which is landing on Paramount+ on October 12.
He will be joined by a mostly new cast, as his pal Alan, and Jack Cutmore-Scott – who joined the fold as his son, Freddy.
In the teaser, the radio shrink returned to his roots in Boston, where he embraced feeling 'amalgamated with the hoi polloi'.
Between sips, he explained that he was hoping to spend more time with Freddy, who didn't seem that thrilled by the idea.
It was down to Alan to pose the question: 'Have you considered that he hates you?'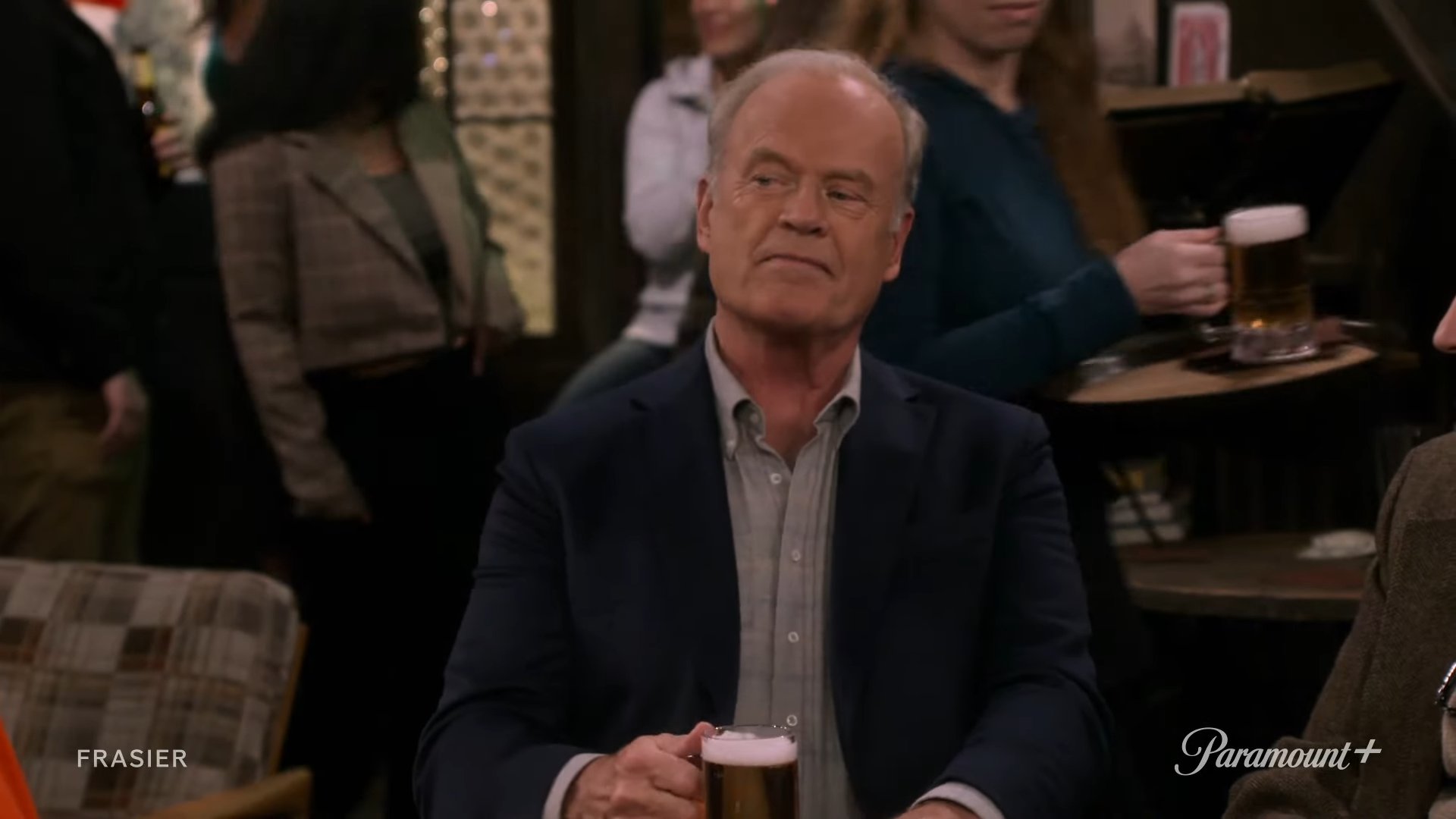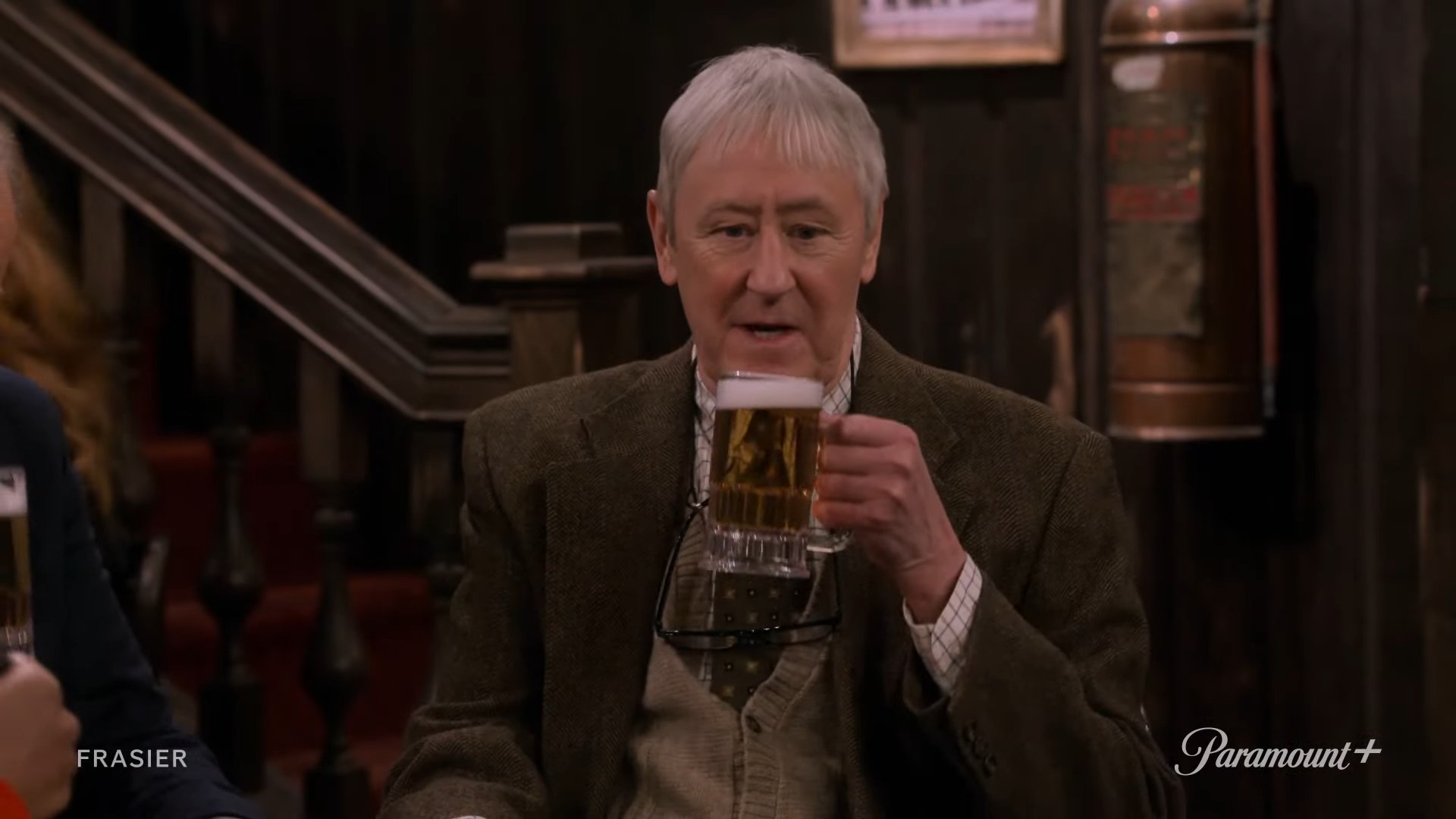 Loyal viewers didn't need the tagline to tell us that 'Frasier is back and he's basically the same', as the good doctor did that himself, scoffing at his son's alcohol choices and banning him from sitting on the sofa 'in jeans'.
True to form, the clip ended with the character very quickly contradicting himself when it turned to his love life, as he proudly announced: 'For the first time in my life, I can say that Frasier Crane wants for nothing.'
However, after being told that , he swiftly changed his tune, adding: 'I can be ready in five minutes.'
It's like he never left…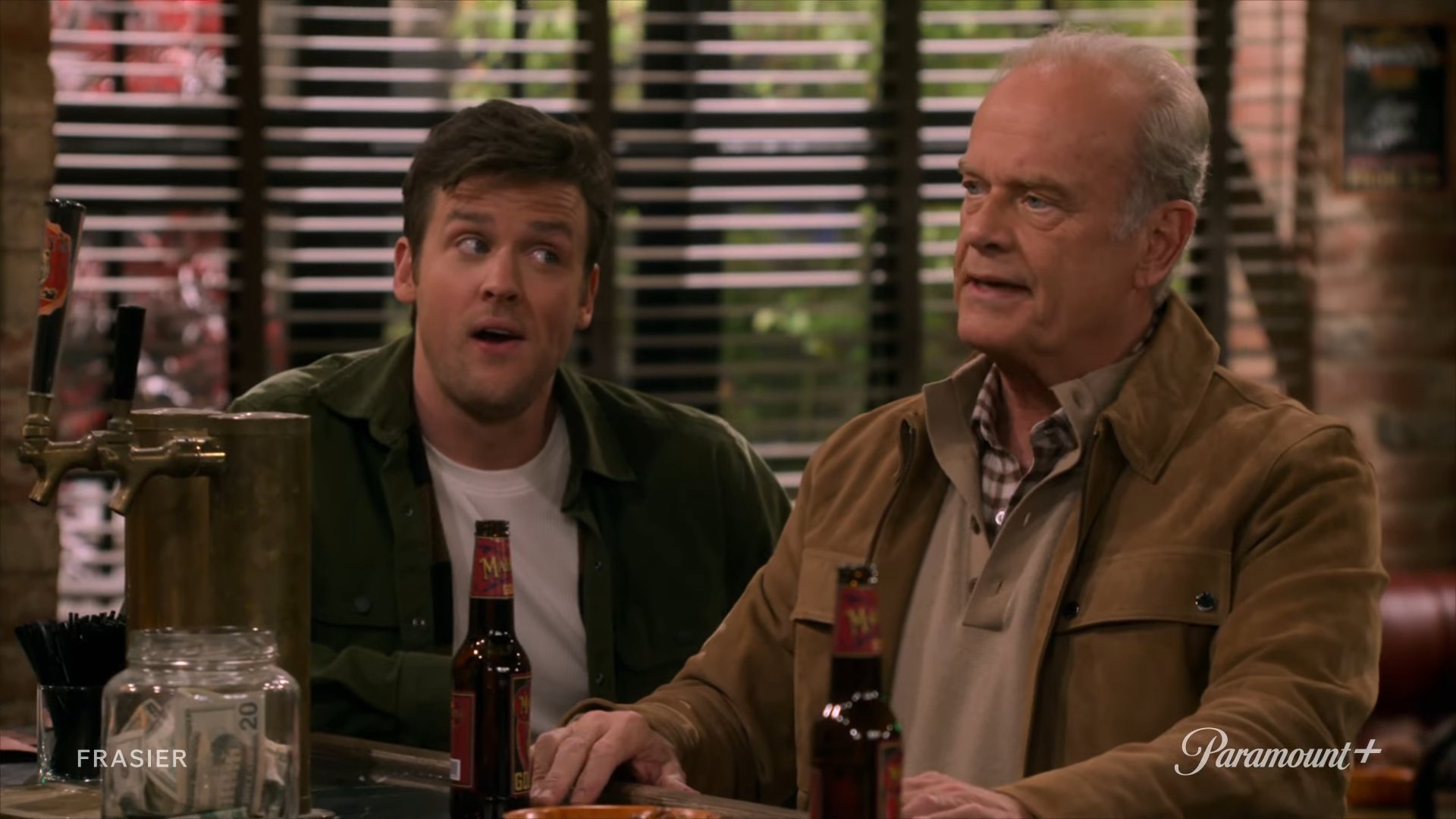 Ahead of next month's premiere, fans rushed to discuss the footage on social media, with many questioning whether the magic that made the original series so popular was missing from the trailer.
'The jokes, from what little are in the trailer, feel like someone doing an imitation of Frasier, rather than genuine Frasier,' one said on the Frasier Reddit page.
'But Kelsey Grammer seems the same as ever. Still, I can't say I'm too impressed – it kinda looked like what I feared it would be [sic].'
'It doesn't feel like Frasier, even a little,' another agreed.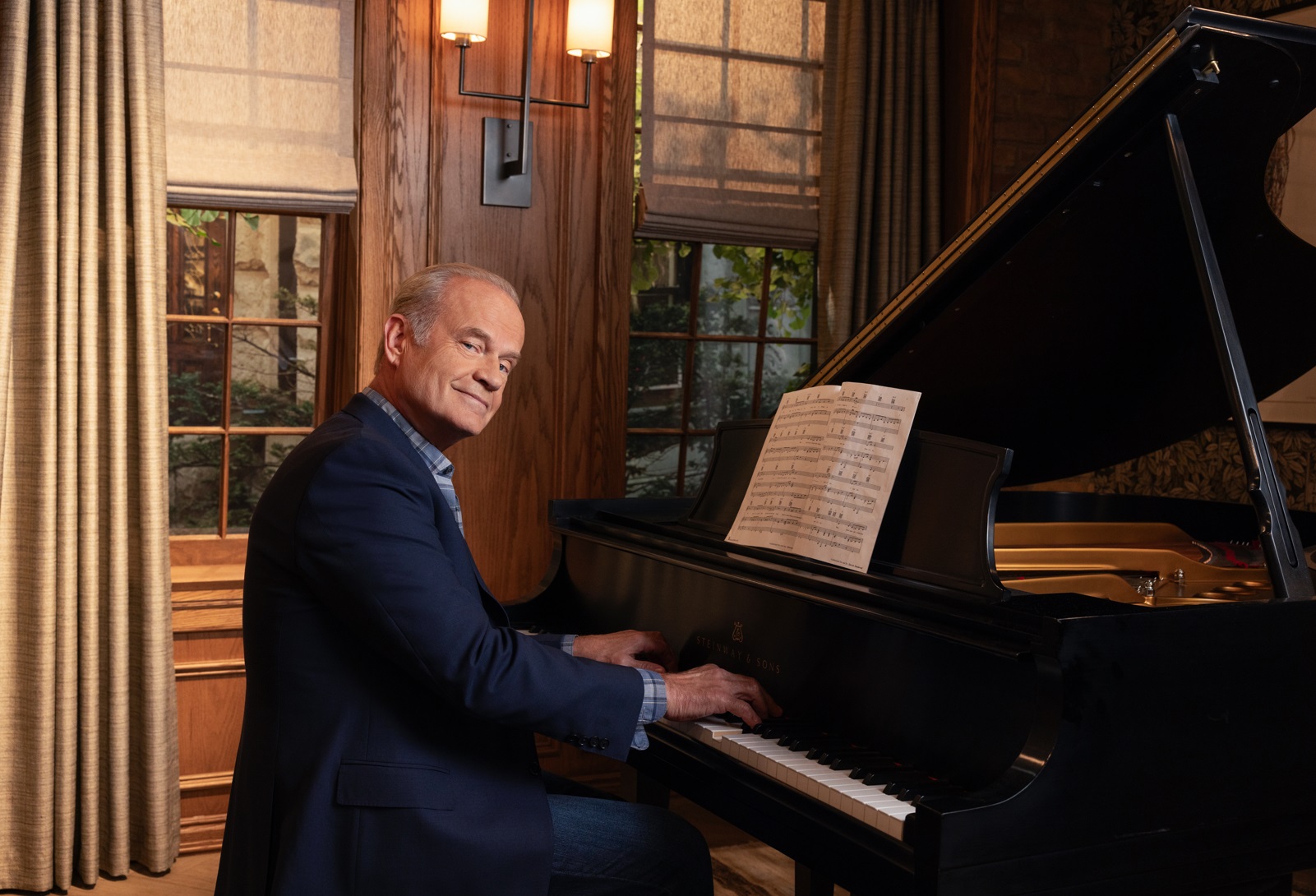 'I'm not sure how to feel just yet. Of course I will watch this when it comes out and give it the benefit of the doubt. This trailer feels like "generic sit-com", it doesn't convey that special sauce the original series had yet,' a follower said.
A social media fan replied: 'Seems like it might be what I feared, a generic type of sitcom. But let's wait and see after a couple of episodes.'
'Doesn't look great to be honest,' a Reddit user posted. 'I will likely watch it all, or atleast a good few episodes to give it a chance. But it seems very generic and just not actually funny. Looks a bit cheesy aswell [sic].'
Others were more optimistic, heaping praise on the brief snippet and Kelsey's efforts.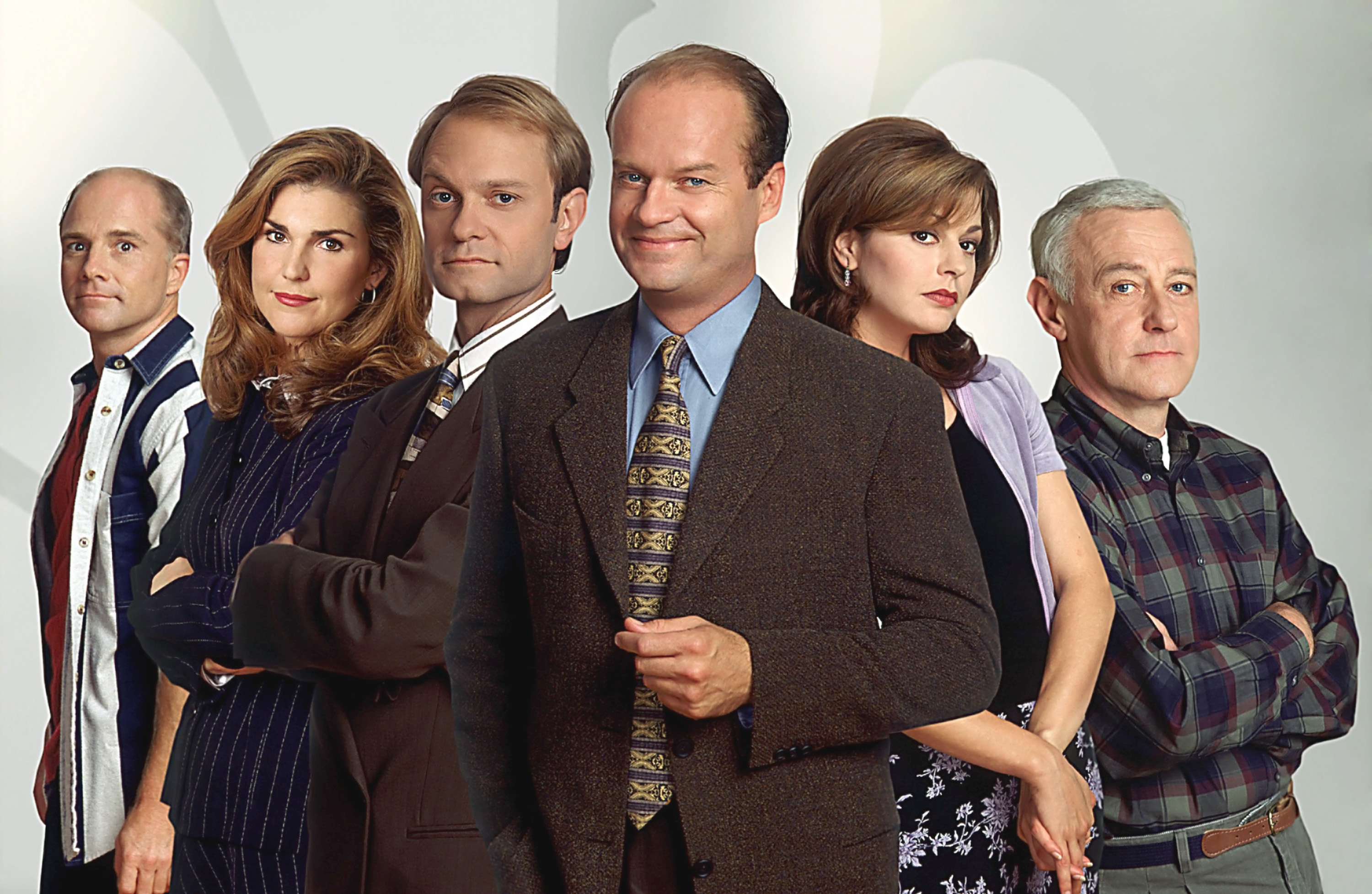 'I'm still not sure how I feel about all this, but I will say that him fussing over the couch cushions felt like home,' a viewer responded.
'The first joke has me feeling ok about this – not sure how the other additions will fit into the show but Kelsey Grammar feels like he didn't skip a beat getting back into character,' a commenter posted.
As one added: 'Okay, this looks fantastic. Love the tagline too, "Frasier is back. And he's… basically the same."'
The 10-episode revival will begin with a double-bill on October 12, with all new instalments dropping weekly on Thursdays.
The official synopsis reads: 'The new series follows Frasier Crane (Grammer) in the next chapter of his life as he returns to Boston with new challenges to face, new relationships to forge and an old dream or two to finally fulfill. Frasier has re-entered the building!
'In addition to Grammer, the new series stars Jack Cutmore-Scott as Frasier's son Freddy; Nicholas Lyndhurst as Frasier's old college buddy turned university professor Alan; Toks Olagundoye as Olivia, Alan's colleague and head of the university's psychology department; Jess Salgueiro as Freddy's roommate Eve; and Anders Keith as Frasier's nephew David.'
Frasier will premiere on October 12 on Paramount+.