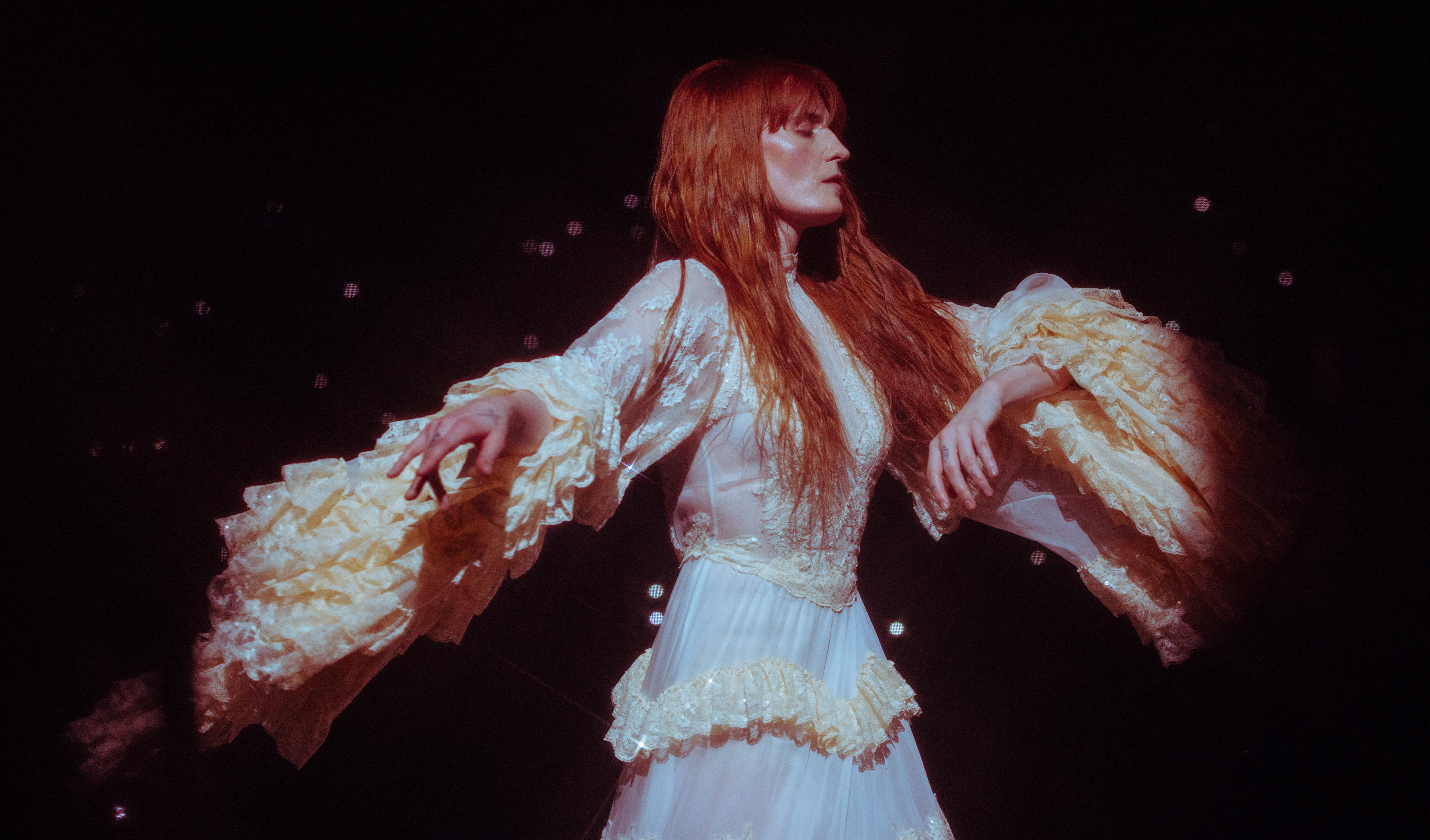 Patti Smith famously broke her neck at a gig in Florida, yet returned to touring in a neck brace. is not that kind of artist.
When at the O2 in November last year, she had to cancel her entire tour. It's taken her ten weeks to return, and she's even invited all the medical staff who helped her recover.
'Doctors did insist that I wore some f***ing shoes, though,' said the usually barefooted singer, showing off her flat-heeled pumps.
Welch acrobatically inhabits each song, always choreographing her fans. On the pulsating techno of Free she got 20,000 people to raise and lower their arms during the 'picks me up, puts me down' refrain.
By the first verse of Ship To Wreck she had everyone pogoing. On Dog Days Are Over the audience stomped so violently that civil engineers will be concerned for the structural integrity of the arena.
On the rabble-rousing rockabilly of Kiss With A Fist, she invited everyone to 'dance yourself to death' – and a slam-dancing crowd almost took her literally. And by My Love she got the crowd literally on its knees.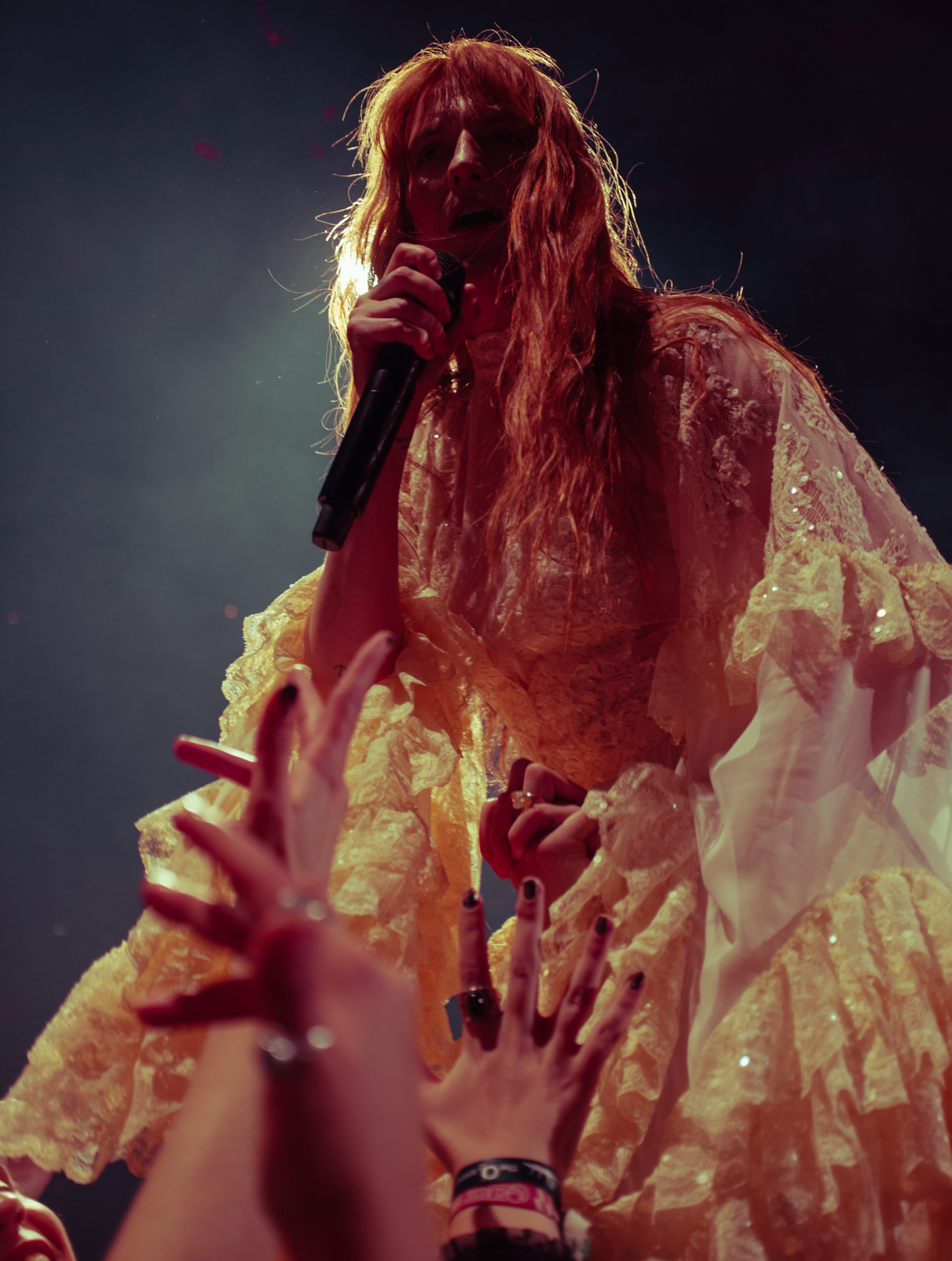 During the hymn-like Dream Girl Evil, Welch descended into the audience to embrace weeping supplicants. On the pulsating electronica of Choreomania she sprinted along the circumference of the venue before collapsing in a heap on the stage.
Her between-song announcements about the sanctity of the live experience, the cultural tragedy of the Covid lockdown and the preciousness of togetherness could sound glib, but from this remarkable, physical performer they made perfect sense.