The reboot will be honoring John Mahoney with two poignant moves, following his death at the age of 77.
The legendary actor played Martin Crane opposite Kelsey Grammer and David Hyde Pierce in the series, which ran for 11 years from 1993.
It was confirmed that the first episode of the new revival , as a nod to the original pilot which aired 30 years ago, as well as a tribute to the late star, who died in 2018.
Director James Burrows opened up about what to expect from the reboot, revealing at the very end of the premiere.
'It's a wonderful scene at the end of the show,' he said in a new interview. 'It's about two-and-a-half, three minutes without any laughs. You've got to be brave to do that.'
As well as this, the neighborhood bar was named Mahoney's as a special tribute, ensuring that his legacy would be felt throughout the episodes.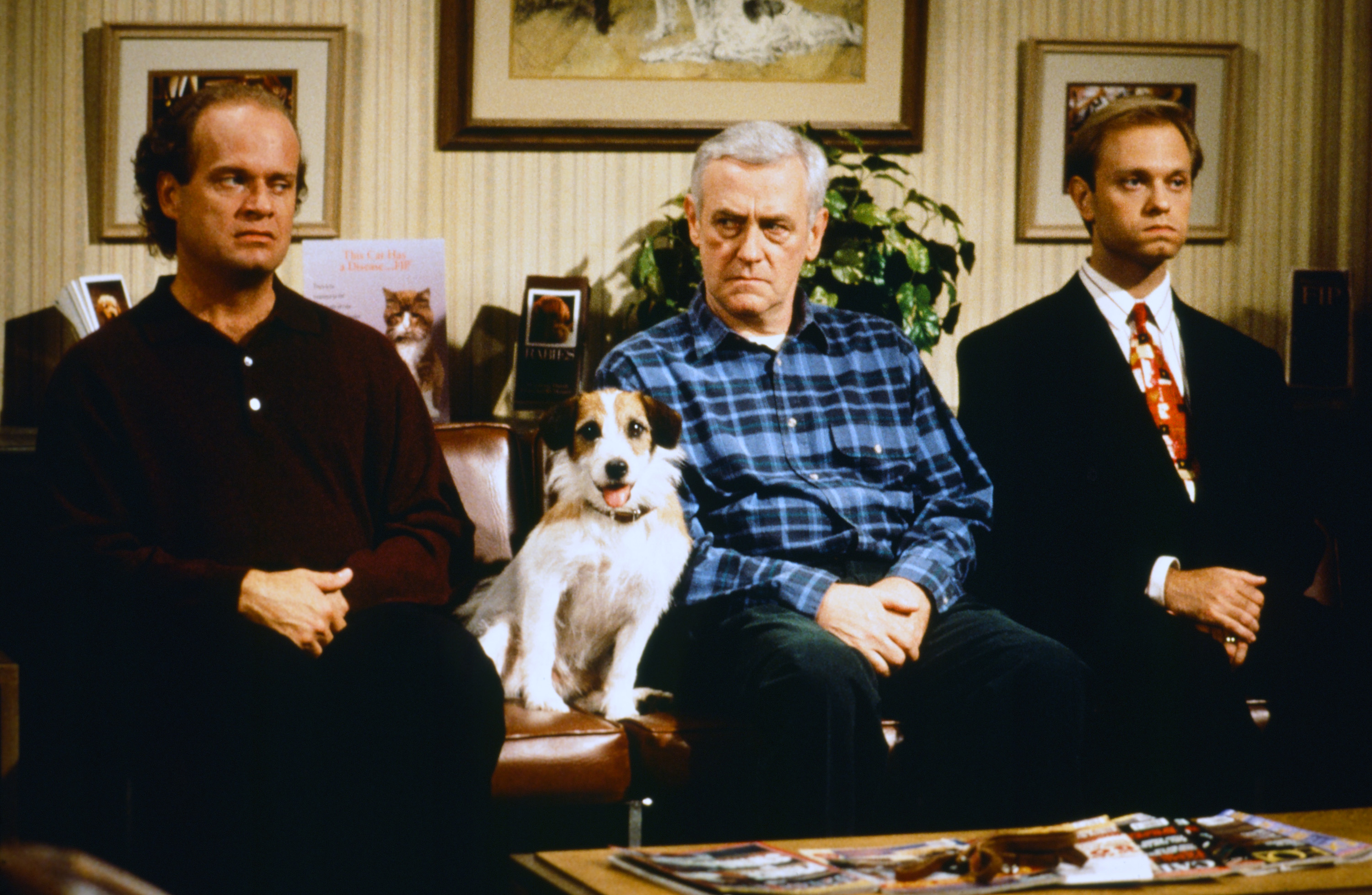 Burrows explained that the showrunners put extra emphasis on Frasier's relationship with his son, Freddy (Jack Cutmore-Scott), to 'tap into' the bond that Grammer and Mahoney shared on screen.
'There's a lot of Martin in Freddy,' he continued to . 'Joe [Cristalli] and Chris [Harris] specifically wanted Frasier to deal with his son… because the relationship with Kelsey and Mahoney was wonderful.
'So they tried to tap into that, and I think they succeeded.'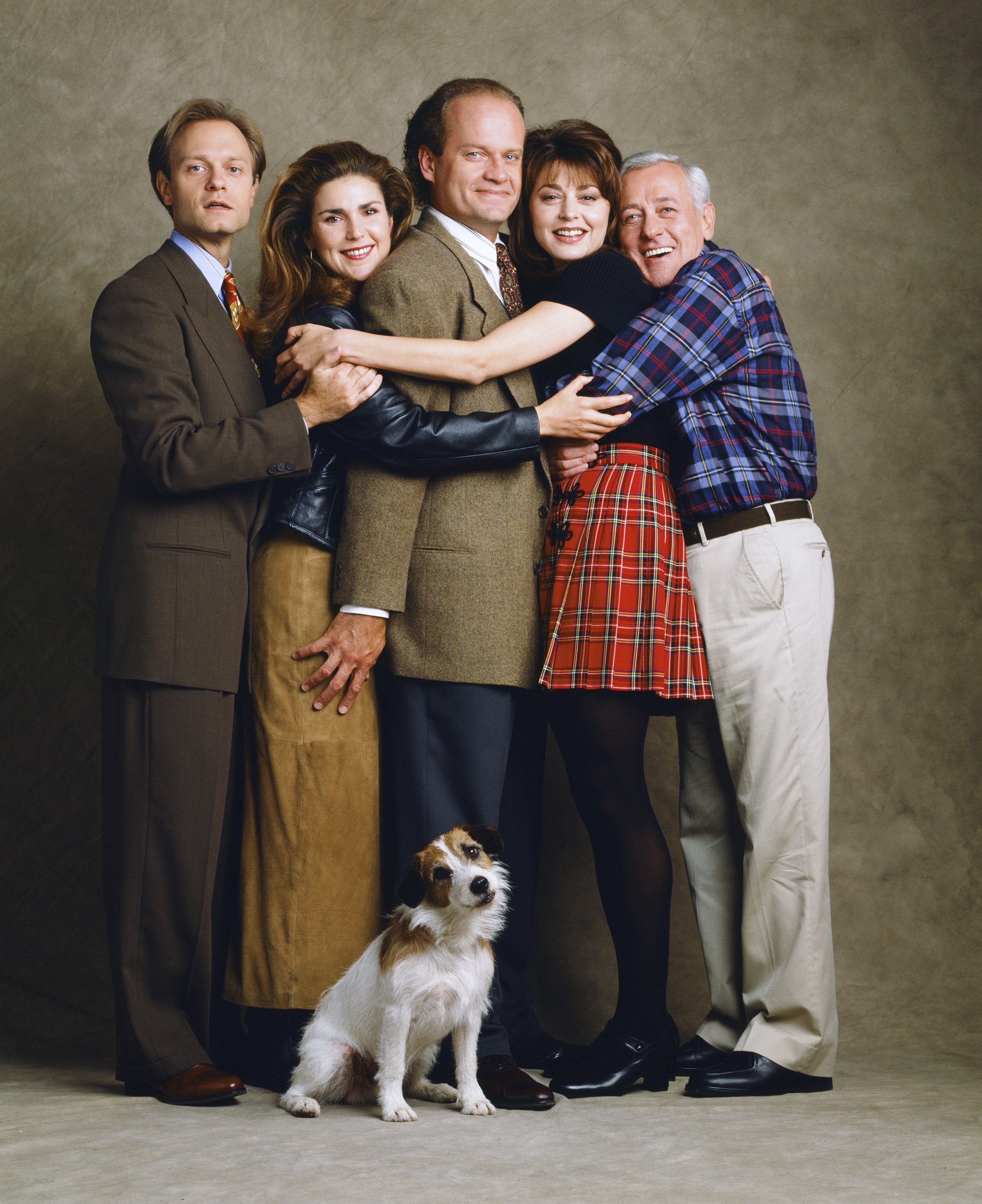 with a double bill, and airs on CBS a week later.
Nicholas Lyndhurst, Toks Olagundoye, Anders Keith and Jess Salgueiro are among the new cast members, while Peri Gilpin and Bebe Neuwirth were confirmed to be returning to the fold.
Grammer, who reprised his role as the titular character, previously addressed how Mahoney's exit would be addressed, insisting that the program would be full of gestures to his former co-star.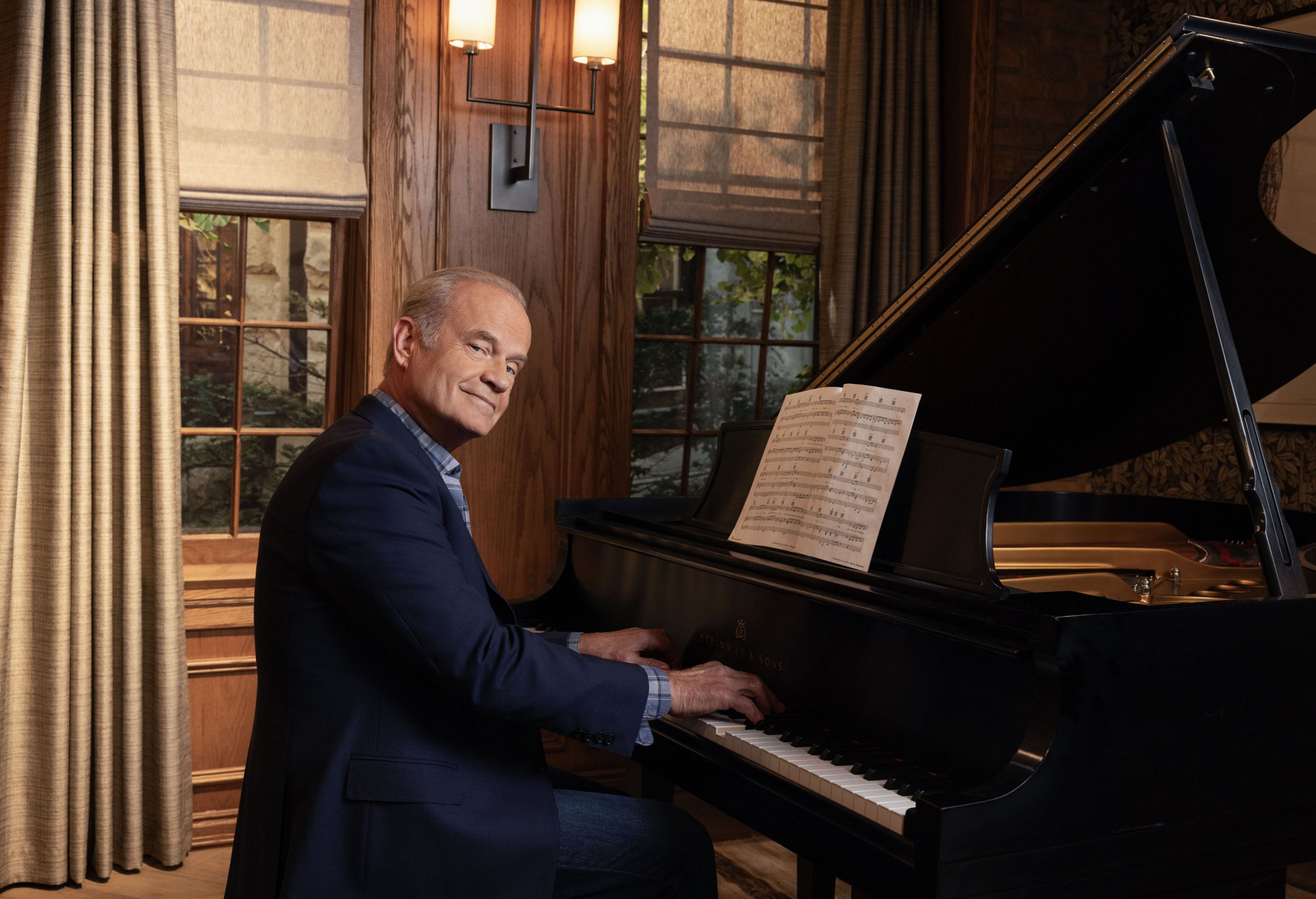 'He's going back to Boston because his son lives there,' he told Entertainment Tonight. 'There's a nod to certainly my father in the show, John Mahoney, there.
'You'll see things about John all through the show. I think people will be very happy to see that he's honored in the way he is in the show.
'And it's all about love. It's all about looking for love, becoming a good father. Because… Frasier has always been looking to become a full man.'
Frasier will premiere on October 12 on Paramount+.