Pink has honored Sinead O'Connor with a cover of Nothing Compares 2 U at her latest concert, in .
The in , at the age of 56.
Hours after the sad news was announced, the 43-year-old was among those paying tribute, .
Taking to the stage in New York on Thursday, the Just Give Me A Reason singer, real name Alecia Beth Moore, was joined by Brandi Carlile as they remembered the late star.
'One of the most brave, outspoken, put-it-all-on-the-line-no-matter-what-happens kind of woman,' she told the crowd, via . 'I respected her so much.
'We used to spend all my money down the Jersey Shore as a kid making a demo tape of this song, so I'm going to sing it.'
Moore previously belted out the track on the night of O'Connor's death, and told the emotional audience just how much it meant to her while growing up.
'When I was a little girl, my mom grew up in Atlantic City and I used to go down to the Ocean City Boardwalk with my ten dollars and I would make a demo tape…,' she added at the time.
'I would make a little cassette tape and imagine it was my demo for the record company. And it would always be either Greatest Love of All by Whitney Houston or Nothing Compares 2 U by Sinead O'Connor.
'So in honor of Sinead, and in honor of my very, very talented friend Brandi Carlile I asked her if she would come out here and sing this song with me.'
O'Connor was found unresponsive at her home in London and died on July 26, but her cause of death has not yet been confirmed.
Her death is not being treated as suspicious, with reports claiming that an autopsy has since taken place, .
According to the Irish Times, the London Inner South Coroner's Court clerk John Thompson confirmed an autopsy has been conducted 'to secure a medical cause of death.'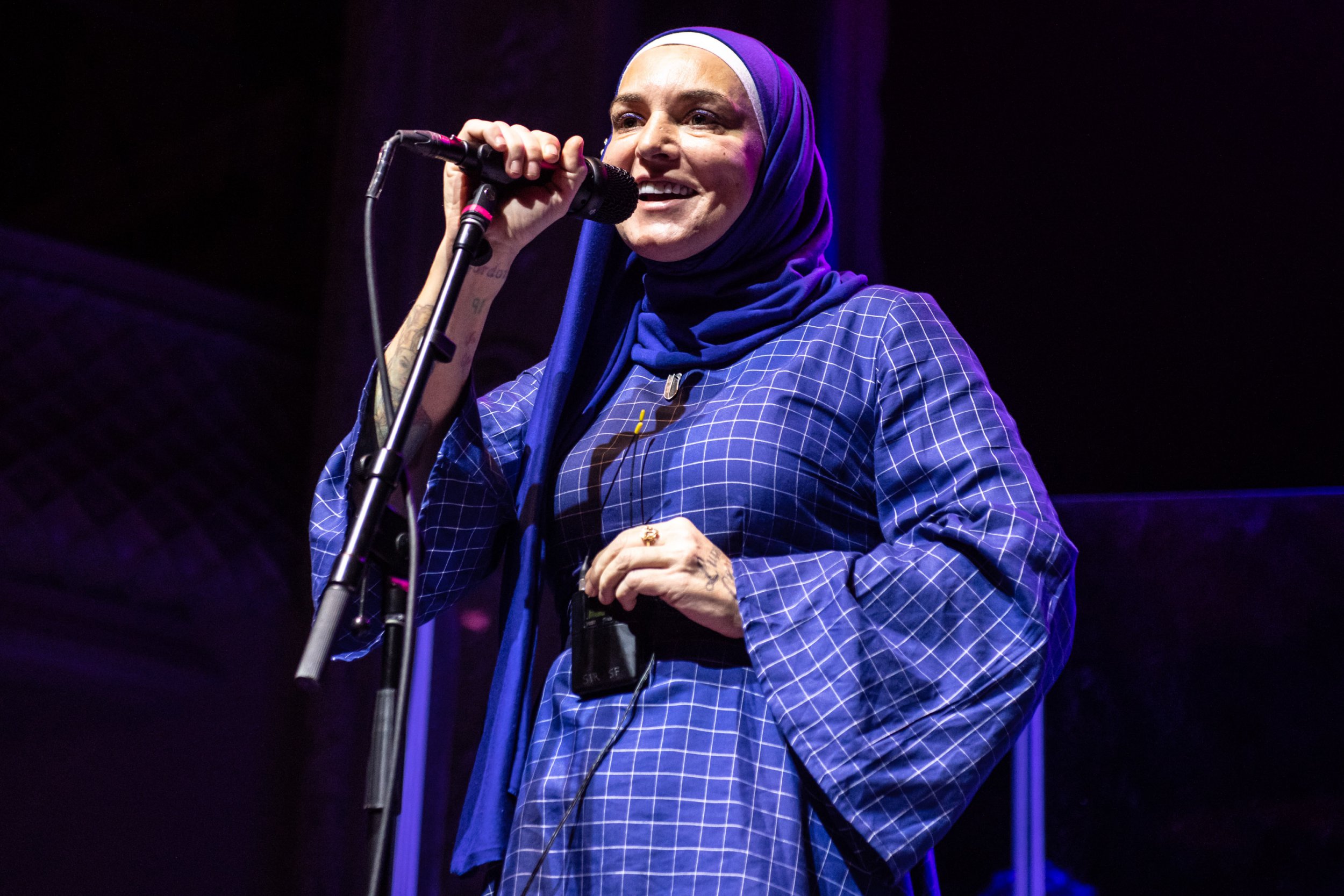 The autopsy results are not expected for several weeks, after which it will be determined whether an inquest will follow.
A statement on the court's website in July read: 'The decision [on] whether an inquest will be needed will be decided when these results are known and submissions have been heard from the family.
'If an inquest is to be opened, the date of the brief public hearing will be provided on our website.'