It's the beginning of another month, which means we've got to say our heartbreaking goodbyes to some of our favourites.
You know the feeling: you log into your Netflix account only to discover that something you've been binge-watching will be .
Sadly, on this occasion, a much-loved Jack Black film and a critically acclaimed The CW comedy drama are on the Netflix chopping block.
This week, the home-viewing giant announced plans to curtail the phenomenon, which has arguably defined the last decade of TV viewing.
As much as there are changes under way behind the scenes at Netflix, the changes to its catalogue of movies and TV shows are constant.
So, let's a look at what's leaving Netflix this month.
Which movies are leaving Netflix UK in February 2023?
Already this month, 21 movies have been cut from Netflix's catalogue. They include: Amelie (2001), Collateral (2004), Ferris Bueller's Day Off (1986), The King's Speech (2010), Meet the Parents (2000), and School of Rock (2003).
Later this month, high profile departures are: Brokeback Mountain (2005) which leaves on February 5, Peter Rabbit (2018) which leaves on February 9, The Bad Education Movie (2015) and Dear John (2010) which both leave on February 14.
Two days later, on February 16, yet more movies will leave Netflix. They include: About Time (2013), Antz (1998), Big Fat Liar (2002), Darkest Hour (2017), Happy Gilmore (1996), The Last House on the Left (2009), O Brother Where Are Thou? (2000), and Split (2017).
All movies leaving Netflix in February:
February 1
Amelie
Biking Borders
Christmas Under Wraps
The Cider House Rules
Collateral
Equilibrium
Event Horizon
Ferris Bueller's Day Off
Guest House
Holmes and Watson
Hostel
The King's Speech
Letter to Juliet
Love Happens
Love Jacked
Meet the Parents
Miracles from Heaven
Newness
School of Rock
Separation
Why Did I Get Married?
February 3-11th
Imperial Dreams
Broken Hearts Gallery
Brokeback Mountain
Hachi: A Dog's Tale
Wild Target
Peter Rabbit
Pirates
Jenni Rivera
The Roads Not Taken
February 12-14th
Spontaneous
Cuddle Weather
Last Stand
The Bad Education Movie
Christmas With the Coopers
Dear John
Ladies in Lavender
Pottersville
February 16th
About Time
Along Came Polly
Antz
Barbie in a Mermaid Tale
Barbie: The Princess & the Popstar
Battleship
Big Fat Liar
Bring It On: In It to Win It
Darkest Hour
Dead Silence
Enemigo intimo
The Great Wall
Happy Gilmore
Kindergarten Cop
Kindergarten Cop 2
The Land Before Time X: The Great Longneck Migration
The Last House on the Left
The Little Rascals Save the Day
Mr. Peabody & Sherman
Nightmare High
O Brother, Where Art Thou?
Red Dragon
Repo Men
Split
Tower Heist
The Unborn
Wanderlust
February 18-20th
13 Minutes
A Place in the Stars
Peru
Scarecrow
Which films and TV shows are you going to miss the most?
Comment Now
Which shows are leaving Netflix UK in February 2023?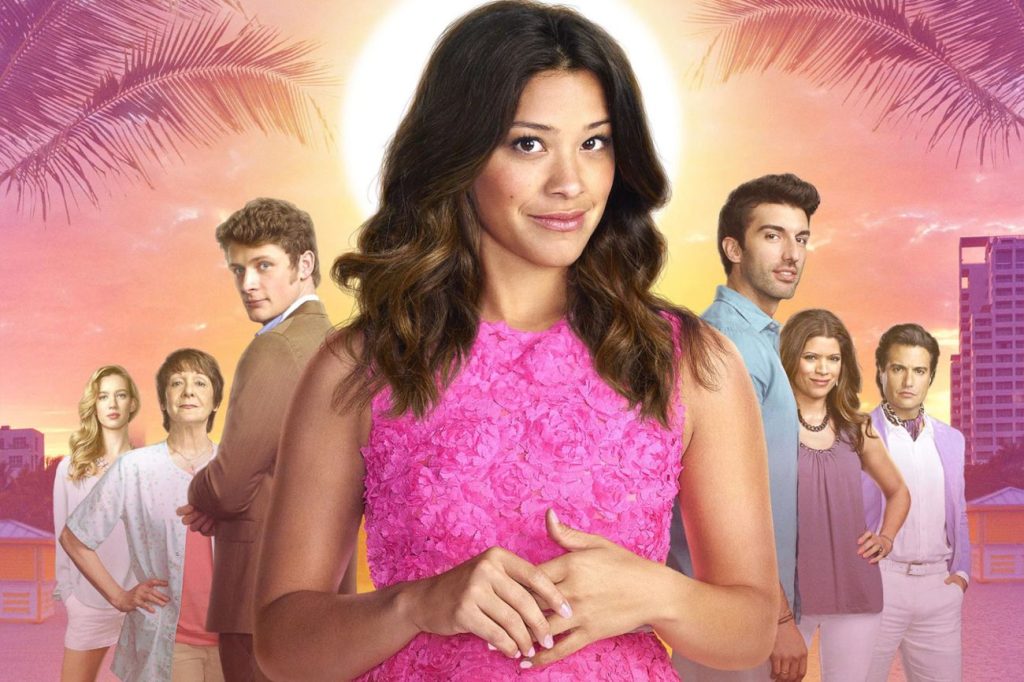 So far in February, six TV shows have Netflix's library. The most high profile casualty is popular comedy drama and satirical telenovela Jane the Virgin – all five seasons were cut on February 3.
The CW show received widespread acclaim across its 100 episodes, particularly for the performances of its lead stars, Gina Rodriguez and Andrea Navedo.
Meanwhile, Bangkok Love Stories: Hey You! and Sons of the Caliphate will be removed on February 8, with Netflix trimming their international TV catalogue.
On February 1, anime show Angel Beats, limited documentary series Defiant Ones (starring Dr. Dre), Nigerian series The Mystic River, Pop Team Epic and Netflix original Prison Playbook were all taken down.
All TV shows leaving Netflix:
February 1
Angel Beats
The Defiant Ones
The Mystic River
Pop Team Epic
Prison Playbook
February 3/4
Jane the Virgin
Imperial Dreams
Fukrey Boyzzz
February 8
Bangkok Love Stories: Hey You!
Sons of the Caliphate
February 16-22
Spark
Fifty: The Series