Priscilla Presley is thought to have a 'good chance' of winning her legal battle over daughter Lisa Marie Presley's will, it has been claimed.
The musician, daughter of icon Elvis, , with her mother confirming the sad news.
In the wake of her death, it was claimed that to her Promenade Trust that was reportedly made in 2016.
The changes saw Priscilla and Lisa's former business manager, Barry Siegel, removed from being in charge of the Trust, and replaced with the late star's eldest children, Benjamin – who died by suicide in 2020 – and Riley Keough.
On January 26, which challenged the amendment, and an expert has predicted that she could be victorious.
Speaking to , probate, trusts and estates litigation attorney Benny Roshan explained that a document in 2010 stipulated that any changes made to the will had to be delivered to Priscilla during Lisa's lifetime, which allegedly did not happen.
'The law basically says follow whatever is in the document, and then the document says this is what you have to do,' she said.
'So if the court is looking at it and truly those procedures were not followed, Priscilla has a good case of arguing that this new document that essentially replaces her is not valid. That's a good point if it was never followed.'
However, Benny warned that the legal battle may not be a quick solution, and could be dragged out for years.
'Cases like this depend on whether or not other interested parties and family members disagree with Priscilla's position. If no one objects it can be completed in as little as a few months.
'If someone objects to her position and takes a contrary position, e.g. that the 2016 amendment is valid, the litigation can drag out for years.'
In the paperwork, Priscilla claimed she and Barry Siegel were appointed co-trustees on January 29, 1993, when Lisa 'executed a revocable living trust, which she amended and completely restated on January 27, 2010′.
She also noted 'both the 1993 original trust and 2010 restatement appear to be carefully drafted by competent estate planning attorneys'.
Following her loss, she found a document dated March 11, 2016, which pertained 'to be an amendment' to the trust, removing her and Barry as co-trustees .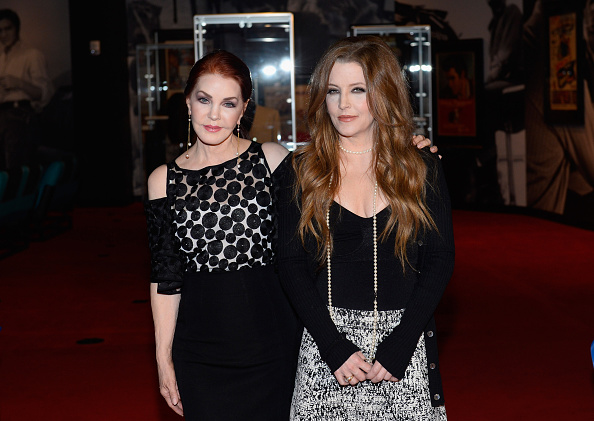 In documents obtained by Entertainment Tonight, she alleged that 'there are many issues surrounding the authenticity and validity of the purported 2016 amendment', including the misspelling of her name and claimed the amendment 'was never delivered to her during Lisa Marie Presley's lifetime as required by the express terms of the Trust'.
She also argued that her daughter's signature on the 2016 paperwork 'appears inconsistent with her usual and customary signature', and requested that the amendment is declared invalid by a judge.
Priscilla issued a statement after contesting the will, insisting that she took legal action in a bid to keep their family together.
'Today would have been Lisa's 55th birthday,' she said,' via Page Six. 'My wish is to protect my three grandchildren and keep our family together.
'From the first moment I held Lisa in my arms, I've protected, loved and guided her, as I have my son. Our hearts are broken, and I am having to learn to live without my only daughter.'
'We truly love all of you, and we feel your prayers,' she added. 'Thank you so much for caring so deeply for our family.'
Follow Metro on Snapchat
You can follow our new , the go-to place for all things pop culture.
Keep up with the latest Showbiz exclusives by following .
And football fans can indulge in all the transfer gossip and more on .