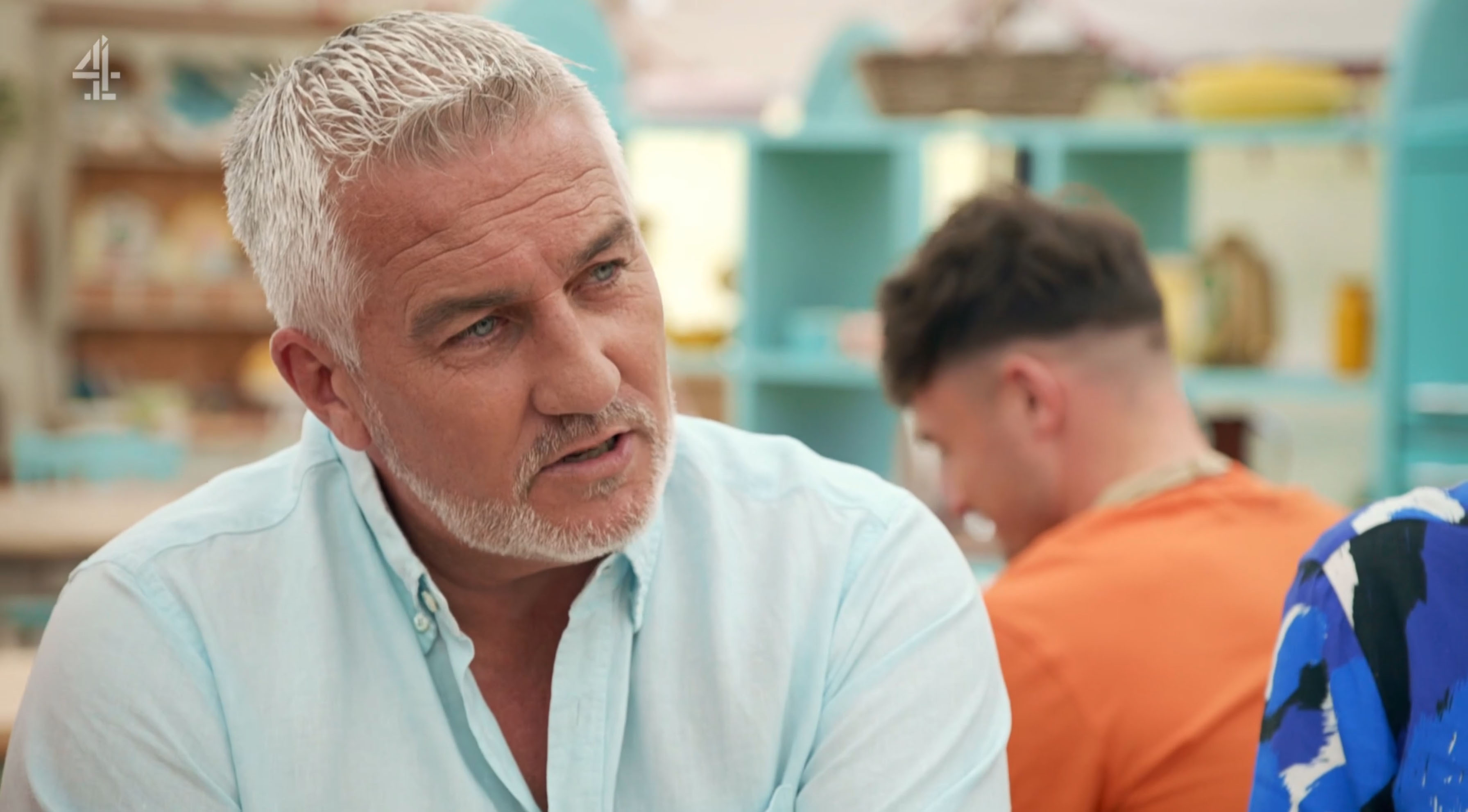 Two bakers have sadly been eliminated from The 2023 in a brutal double whammy.
On tonight's episode of the competition, the remaining contestants knew that they had more pressure hanging over their heads as they.
They had already told by judges and Dame that not one, but two of them would be sent home, after no one was eliminated last week.
Unfortunately, the end of the road arrived for Nicky Laceby and Rowan Claughton – and we're very sad to see them go.
Speaking after the announcement was made by co-presenter Noel Fielding, Nicky, 52, told Paul that she'd had a 'blast'.
Rowan, 21, told the camera: 'Saying goodbye is the worst part about this. Not the absolute roast I got at the showstopper.'
Who are you rooting for to win The Great British Bake Off 2023? Comment Now
Several fans expressed their upset over Nicky and Rowan being sent home, as one wrote on X (formerly Twitter): 'Ah will miss the lovely Rowan and Nicky, such lovely people #GBBO.'
'Oh Nicky & Rowan this is such a sad goodbye. You were both such fun and cheerful spirits on the show. This series won't feel the same without you both 😢,' someone else wrote.
Another viewer added: 'Oh no. You've been great entertainment, Rowan and Nicky. We'll miss you!'
In her goodbye letter, Nicky said that she never would have thought in her 'wildest dreams' that she would be a part of Bake Off.
'For me I have loved meeting so many wonderful people throughout my journey on Bake Off and a massive thanks to everyone for all their support,' she wrote.
'A big thing to always remember is to have a lot of fun while you're baking and if you have a disaster don't worry because the next time it won't be.'
She concluded by writing: 'Sending you all massive hugs.'
In his letter, Rowan said that his time on Bake Off had been 'really chuffin' great'.
'And that couldn't be closer to the truth. Bake Off isn't just cakes and tents. It's finding confidence, meeting new friends and most of all, having a good old time down South (honestly, it was like a holiday for me),' he said.
'I'm not usually for sop, but getting the call to say I'm on Bake Off was the first step into a new era of Rowan. I feel more at peace with myself, and grateful for the bakers and the crew who helped me feel so content and supported.'
He ended by adding: 'Thanks for the ride, Bake Off. Halfway through ain't too shabby. Love you all.'
There are now seven bakers left in the competition, with Cristy Sharp, 33, having been the latest contestant to receive the coveted Star Baker title.
The Great British Bake Off returns next Tuesday at 8pm on Channel 4.