Mitchel Musso has been arrested for public intoxication and theft after an incident over the weekend.
The 32-year-old, most known for his role of Oliver Oken on Hannah Montana opposite , was taken into custody in his hometown of Rockwall, Texas, on Saturday.
The Rockwall Police Department confirmed the news in a press release, explaining that officers were called to a hotel in the area over accusations that the alum had drunkenly taken a bag of crisps without paying.
They claimed that he began eating the crisps and, when asked to pay for the snack, he allegedly 'became verbally abusive and left without rendering payment'.
When officers arrived on the scene, they found Musso outside where he demonstrated that he was intoxicated.
He was arrested for public intoxication and theft, both of which are Class C misdemeanors.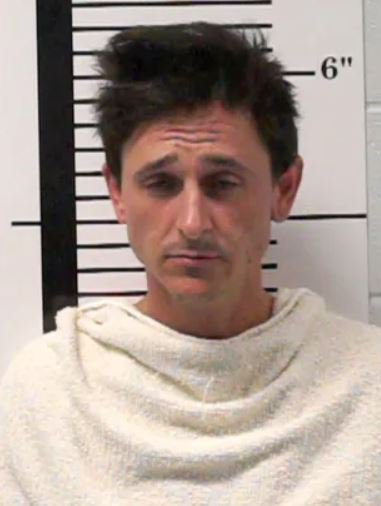 They also discovered several outstanding traffic warrants and took him into custody – with TMZ reporting that he also faces charges of expired registration, failure to display a driver's license and violating a promise to appear notice.
Musso spent one night at yhr Rockwall County Detention Center before he was released after posting a $1,000 bail.
This isn't his first brush with the law, as TMZ reports that he was arrested in 2011 for driving under the influence in California.
According to the outlet, he was fined at the time and sentenced to 36 months of informal probation – as well as attending alcohol education classes.
The actor was most known for his role as Oliver in Hannah Montana, and was on the program for five years between 2006 and 2011.
He also reprised the role in the official Hannah Montana film, which hit the big screen in 2009.
As well as this, he starred as Jeremy Johnson in Phineas and Ferb, and King Brady in Paid of Kings.
Metro.co.uk has contacted Musso's reps for a comment.