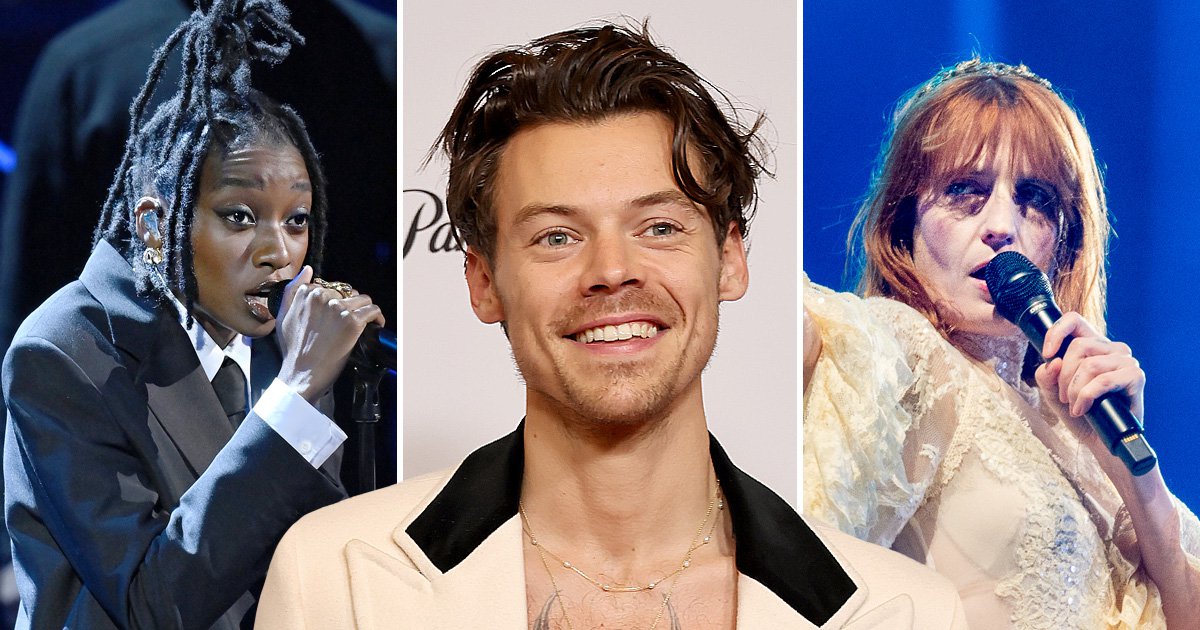 Congratulations are in order for , , and Little Simz, who've all earned nominations at The Ivors 2023!
Recognised as the pinnacle of creative musical achievement since they were first presented in 1956, winning an Ivor Novello holds a special place in music.
They are judged by award-winning songwriters and composers from The Ivors Academy, with winners joining a roll call of greats that includes , Cathy Dennis, Annie Lennox, Dave, Amy Winehouse, Sir , and John Lennon.
This year, the prestigious songwriting awards have recognised 72 individual British or Irish songwriters and composers across its nine categories.
In fact, 54% of nominees are receiving a nomination for the very first time.
is up for three Ivors along with longtime collaborator Kid Harpoon, as are Cleopatra Nikolic and Dean 'Inflo' Josiah Cover, making them this year's most nominated songwriters.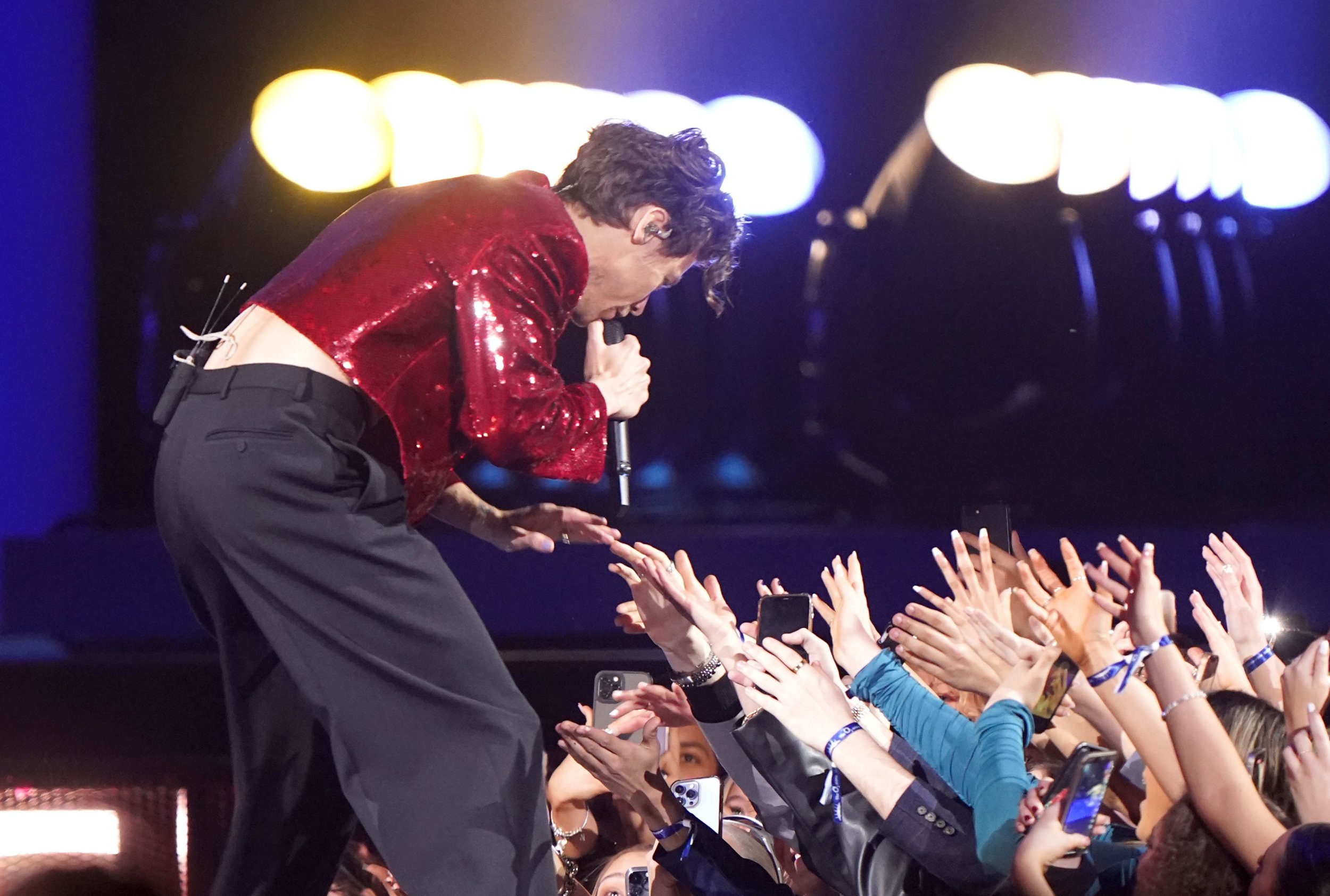 Meanwhile, other heavyweights of the music industry responsible for countless number ones have been recognised for Songwriter of the Year with Amazon Music: Florence of Florence + the Machine, Rhian Teasdale and Hester Chambers (Wet Leg), George Daniel and Matty Healy (The 1975), and Central Cee and Young Chencs.
And it wouldn't be a songwriter's awards if Ed Sheeran wasn't up for something, right?
In the PRS for Music Most Performed Work category, as Bad Habits is once again nominated after winning the award last year.
Ed is the first ever artist to achieve the feat in this category, with his track Shivers also nominated.
He faces tough competition, though, as, after a major surge of popularity following hit TV series Stranger Things, Kate Bush's Running Up That Hill is nominated – 37 years after the track was originally among the nominees for Best Contemporary Song.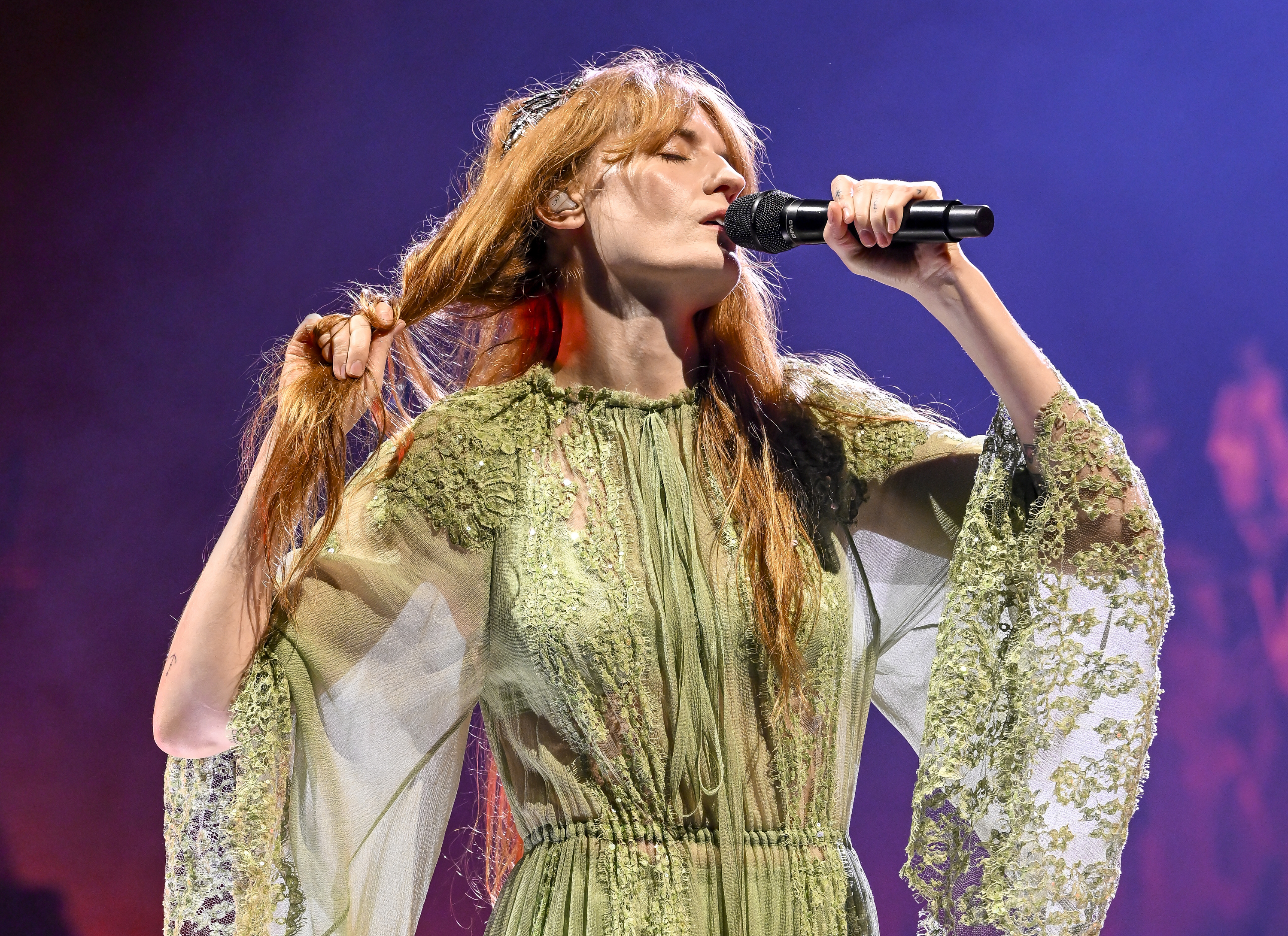 Also nominated is Harry's As It Was and Glass Animals Heat Waves.
Celebrating albums released in the UK in 2022 that exhibit creative consistency and exceptional songwriting, this year's nominees for Best Album include Arctic Monkey's The Car (written by Alex Turner), Obongjayar's Some Nights I Dream of Doors (written by Barney Lister and Obongjayar) and Fontaines D.C.'s Skinty Fia (written by Grian Chatten, Thomas Coll, Conor Curley, Conor Deegan and Carlos O'Connell).
Cleopatra Nikolic and Dean 'Inflo' Josiah Cover are both nominated twice in this category, for their work on Little Simz's No Thank You and SAULT's 11 alongside co-writers Jamar McNaughton and Jack Peñate.
Knucks receives two nominations for Best Contemporary Song, one for his track Leon the Professional with co-writers Venna and Toshifumi Hinata, and one for his feature on Kojey Radical's Payback that also credits Swindle – who is responsible for composing the new theme music for the Ivor Novello ceremonies.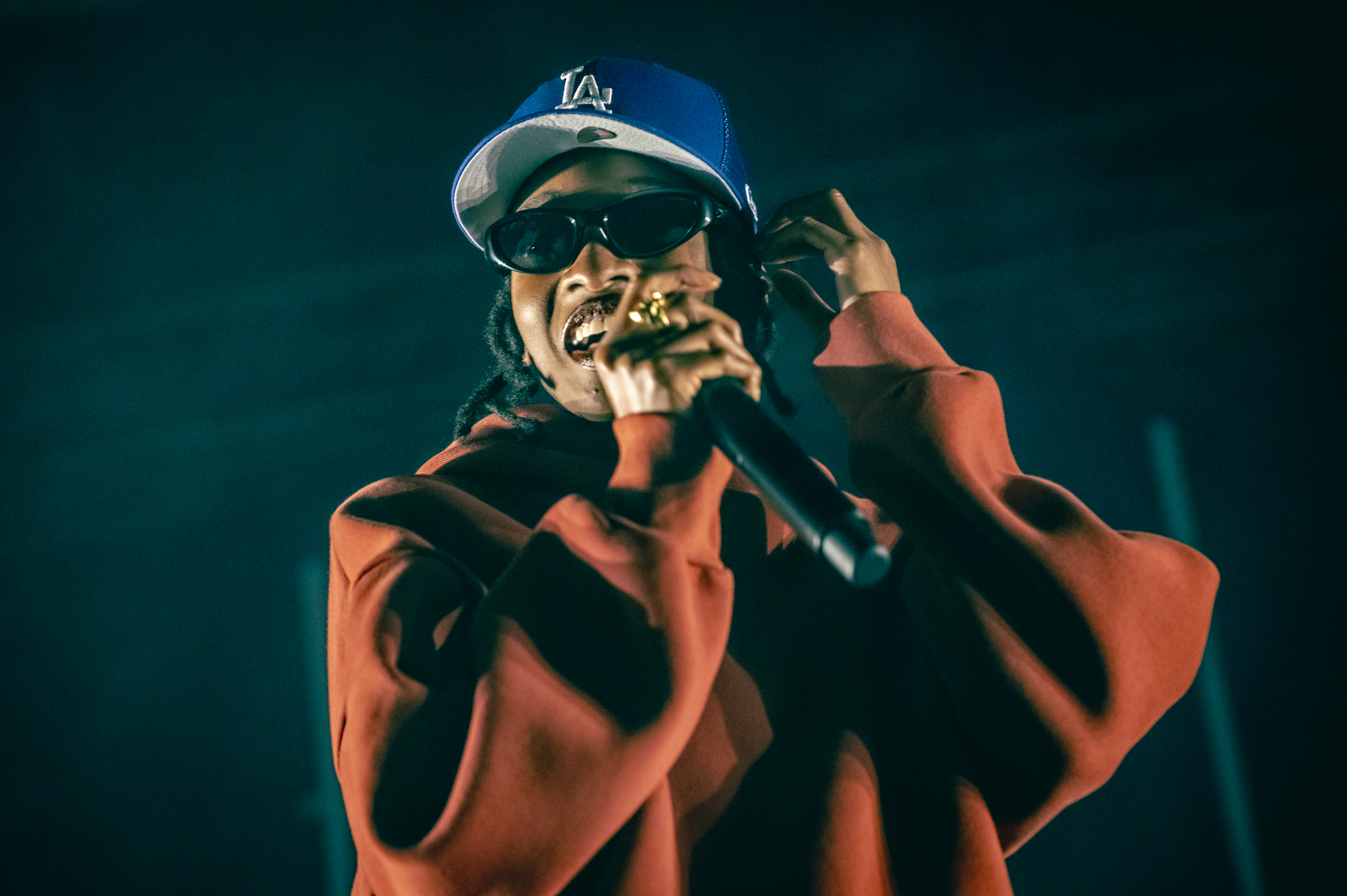 The other nominations are Wesley Joseph and Leon Vynehall for Cold Summer, 070 Shake, RAYE and Mike Sabath for Escapism, and Owen Cutts, P2J, PRGRSHN and Stormzy for Hide & Seek.
Since its inception in 2020, the Rising Star Award with Amazon Music has championed Britain and Ireland's most promising songwriting talents, and previous winners are Mysie, Willow Kayne and Naomi Kimpenu.
Hoping to claim the prize this year are Cat Burns, Ines Dunn, tendai, venbee, and Victoria Canal – with each artist receiving their first Ivor Novello nomination.
Best Song Musically and Lyrically is awarded to those who demonstrated excellence in songwriting craft in 2022.
Nominated this year is, once again, Harry's As It Was, Tom Odell's Best Day of My Life, Katie Gregson-Macleod's complex, SAULT's Stronger, and Florence + the Machine's King – which also credits esteemed US songwriter and producer Jack Antonoff, who has worked on many of the last decade's most successful and influential pop songs.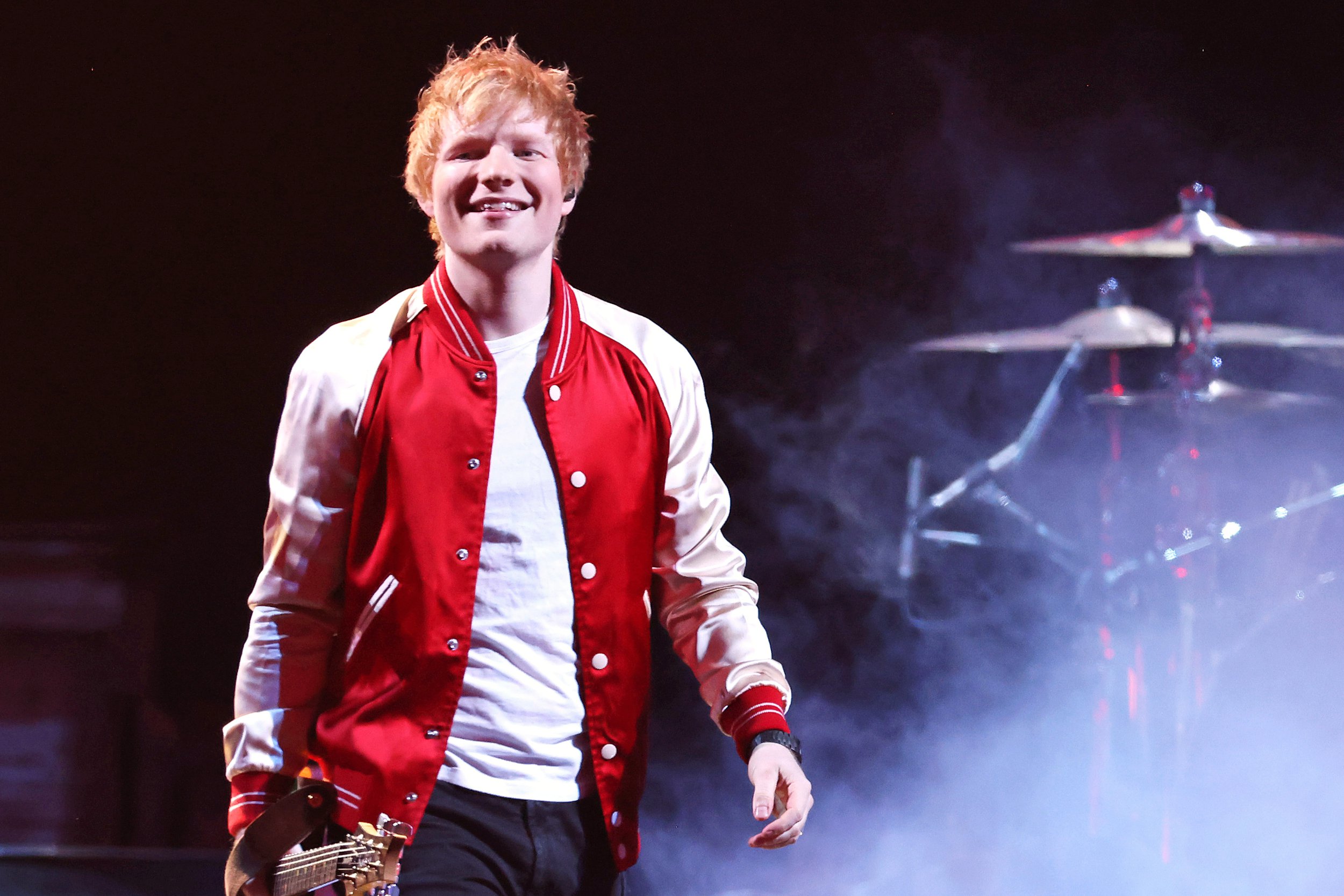 But that's not all, as The Ivors also recognises Britain and Ireland's finest composers across film, TV, and video games.
Nominees for Best Original Film Score include John Powell for the music of Don't Worry Darling, and the record-breaking blockbuster Avatar: The Way of Water, composed by Simon Franglen.
Also nominated are Patrick Doyle for Death on the Nile, Rael Jones for Mrs Harris Goes to Paris, and Arthur Sharpe for The Electrical Life of Louis Wain.
As for Best Original Video Game Score, this category sees British musical duo The Flight receive two nominations. Firstly, for their musical contributions to the Batman-inspired Gotham Knights, and secondly on the critically acclaimed Horizon Forbidden West, also composed by Joris de Man and Oleksa Lozowchuk.
Mario + Rabbids Sparks of Hope is the final nomination, composed by Gareth Coker, Grant Kirkhope, and Yoko Shimomura.
Best Television Soundtrack has been presented at The Ivors since 1962, recognising the integral and invaluable role music plays in television.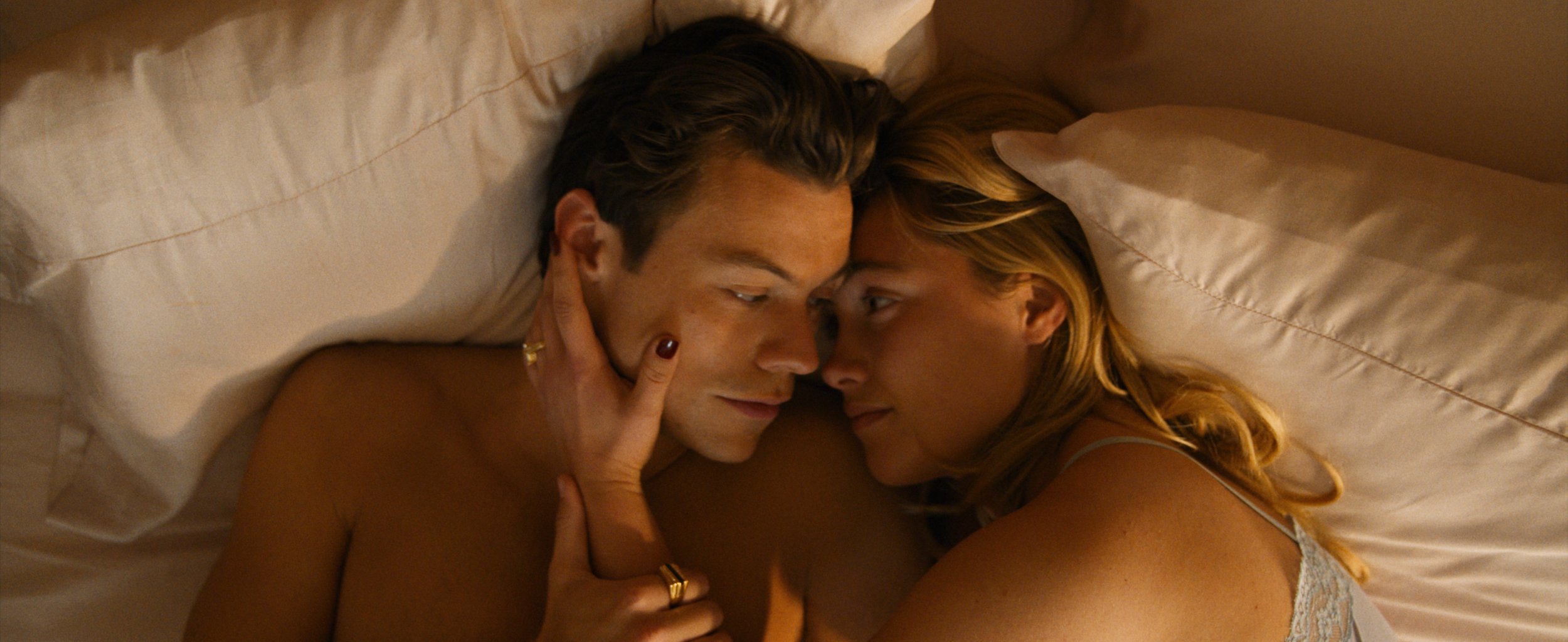 Who do you think deserves to win big at The Ivors?
Comment Now
Making up the nominees this year are PJ Harvey and Tim Phillips for Bad Sisters, David Schweitzer for Elizabeth: The Unseen Queen, Harry Escott and Ben Pearson for The Thief, His Wife and The Canoe, Hannah Peel for The Midwich Cuckoos, and Matthew Herbert, who was nominated in the same category in 2021, for The Responder.
Speaking ahead of the ceremony next month, Tom Gray, chair of The Ivors Academy, said: 'The music nominated for an Ivor Novello this year is a testament to the power and range of British and Irish songwriting and screen composing.
'It's a superlative list and on behalf of The Ivors Academy, I'm delighted to congratulate every writer nominated for their craft and achievements.'
The winners will be revealed at The Ivors with Amazon Music at Grosvenor House in London on Thursday, May 18.
As previously announced, Sting will become a Fellow of the Ivors Academy, the highest honour the Academy bestows.
Ivor Novello Awards will also be presented for the Outstanding Song Collection, Special International Award, Visionary Award with Amazon Music, and PRS for Music Icon Award.
The Ivors 2023 nominations
Best album
11 – written by Dean 'Inflo' Josiah Cover, Jamar McNaughton, Cleopatra Nikolic and Jack Peñate, performed by SAULT
No Thank You – written by Dean 'Inflo Josiah Cover, Little Simz, and Cleopatra Nikolic, performed by Little Simz
Skinty Fia – written by Grian Chatten, Thomas Coll, Conor Curley, Conor Deegan and Carlos O'Connell, performed by Fontaines D.C.
Some Nights I Dream of Doors – written by Barney Lister and Obongjayar, performed by Obongjayar
The Car – written by Alex Turner, performed by Arctic Monkeys
Best contemporary song
Cold Summer – written by Wesley Joseph and Leon Vynehall, performed by Wesley Joseph
Escapism – written by 070 Shake, RAYE and Mike Sabath, performed by RAYE & 070 Shake
Hide & Seek – written by Owen Cutts, P2J, PRGRSHN and Stormzy, performed by Stormzy
Leon The Professional – written by Knucks, Venna and Toshifumi Hinata, performed by Knucks
Payback – written by Knucks, Kojey Radical and Swindle, performed by Kojey Radical feat. Knucks
Best original film score
Avatar: The Way of Water – composed by Simon Franglen
Death on the Nile – composed by Patrick Doyle
Don't Worry Darling – composed by John Powell
Mrs Harris Goes to Paris – composed by Rael Jones
The Electrical Life of Louis Wain – composed by Arthur Sharpe
Best original video game score
Gotham Knights – composed by The Flight
Horizon Forbidden West – composed by Joris de Man, Oleksa Lozowchuk and The Flight
Mario + Rabbids Sparks of Hope – composed by Gareth Coker, Grant Kirkhope and Yoko Shimomura
Best song musically and lyrically
As It Was – written by Kid Harpoon, Tyler Johnson and Harry Styles, performed by Harry Styles
Best Day of My Life – written by Laurie Blundell and Tom Odell, performed by Tom Odell
Complex – written by Katie Gregson-Macleod, performed by Katie Gregson-Macleod
King – written by Jack Antonoff and Florence Welch, performed by Florence + The Machine
Stronger – written by Dean 'Inflo' Josiah Cover and Cleopatra Nikolic, performed by SAULT
Best Television Soundtrack
Bad Sisters – composed by PJ Harvey and Tim Phillips
Elizabeth: The Unseen Queen – composed by David Schweitzer
The Midwich Cuckoos – composed by Hannah Peel
The Responder – composed by Matthew Herbert
The Thief, His Wife and The Canoe – composed by Harry Escott and Ben Pearson
PRS for music most performed work
As It Was – written by Kid Harpoon, Tyler Johnson and Harry Styles, performed by Harry Styles
Bad Habits – written by FRED, Johnny McDaid and Ed Sheeran, performed by Ed Sheeran
Heat Waves – written by Dave Bayley, performed by Glass Animals
Running Up That Hill – written by Kate Bush, performed by Kate Bush
Shivers – written by Johnny McDaid, Kal Lavelle, Steve Mac and Ed Sheeran, performed by Ed Sheeran
Rising star award with Amazon Music
Cat Burns
Ines Dunn
tendai
venbee
Victoria Canal
Songwriter of the year with Amazon Music
Central Cee and Young Chencs
Florence Welch
George Daniel and Matty Healy
Harry Styles and Kid Harpoon
Rhian Teasdale and Hester Chambers