has given a rare public comment on his girlfriend Olivia Wilde and he is full off nothing but compliments.
The singer, 28, was Howard Stern's latest guest on his Sirius XM show when the DJ asked him outright about his new relationship with Olivia, 38, who
Howard asked him, per : 'You fell in love on a movie set?', to which Harry responded: 'Oh, wow, how to answer this question?'
He continued: 'I had a wonderful experience being directed by Olivia. I think there is something that obviously … acting is very uncomfortable at times. I think you have to trust a lot.
'Being able to trust your director is a gift. That was very helpful, and it really meant for a really nice experience working on that movie.'
Olivia and Harry had met while working on the project and were first linked romantically in 2021 when they were seen holding hands at his manager's wedding.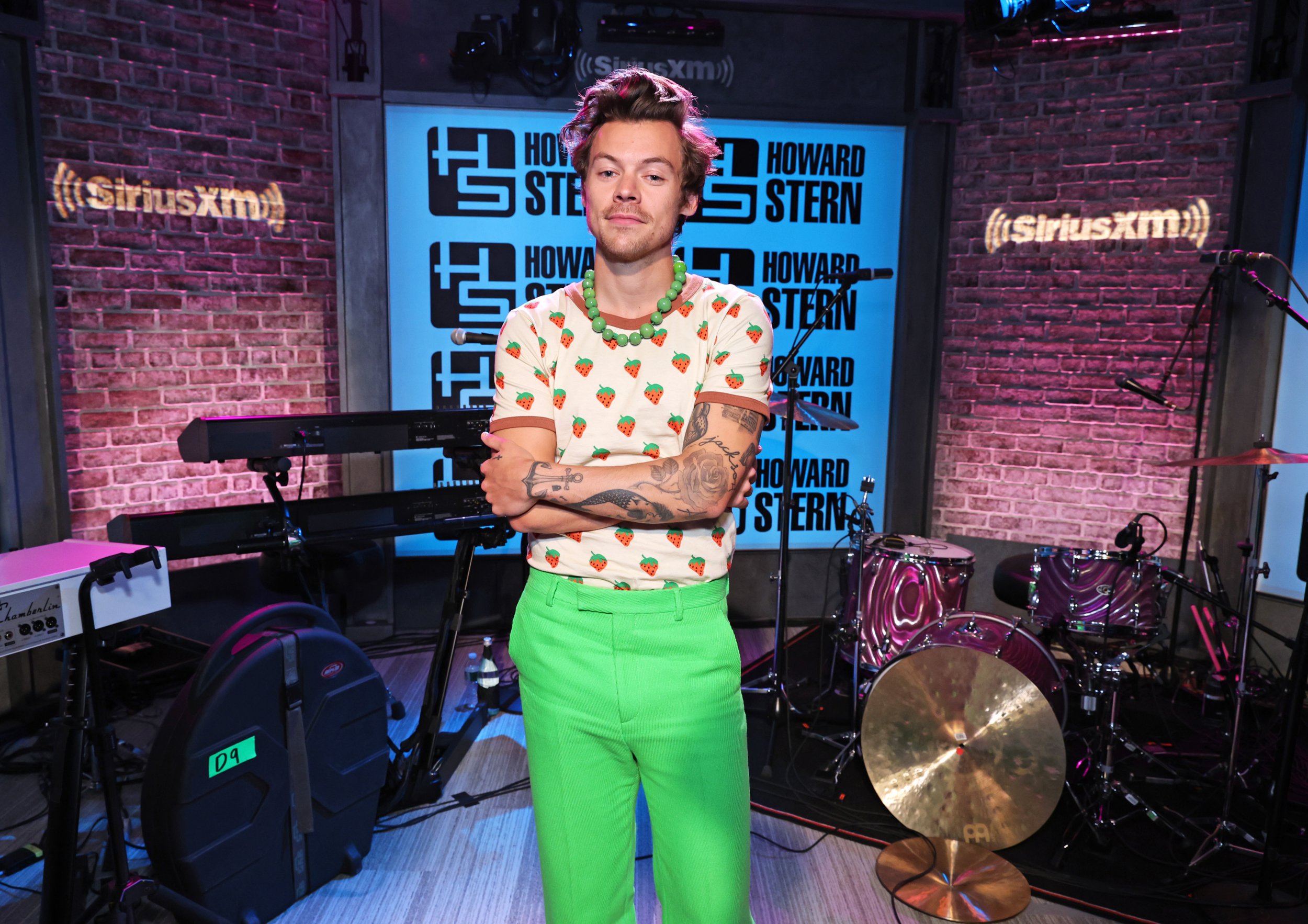 The but Olivia recently addressed the reaction to her being 10 years older than her beau. 
She told : 'It's obviously really tempting to correct a false narrative, but I think what you realise is that when you're really happy, it doesn't matter what strangers think about you. All that matters to you is what's real, and what you love, and who you love.
'In the past 10 years, as a society, we have placed so much more value on the opinion of strangers rather than the people closest to us.
'I'm happier than I've ever been. And I'm healthier than I've ever been, and it's just wonderful to feel that.'
Don't Worry Darling is due for release in cinemas on September 23, 2022.