was able to avoid discussing in too much detail on Monday's Lorraine after she was interrupted by her barking dog.
The Countryfile star announced their separation in April and just four months after the couple welcomed their baby daughter, Elsie Kate.
The former Blue Peter host, who was promoting her show Summer on the Farm, joined Lorraine via video call on the show.
Following her introduction added to Helen: 'You've had a bit of a rough time I know, but the best way to get over stuff is just to get out there again working, isn't it?'
A smiling Helen responded: 'I think anyone in my position would say the same, I've got three small children and a very loud dog as you can hear.'
As she tried to shush her dog, Helen joked that her pet had 'perfect timing', pulling a face and then quickly darting away from the camera to deal with the noise as Lorraine praised her for being 'my kind of woman' who had 'put on her brave face'.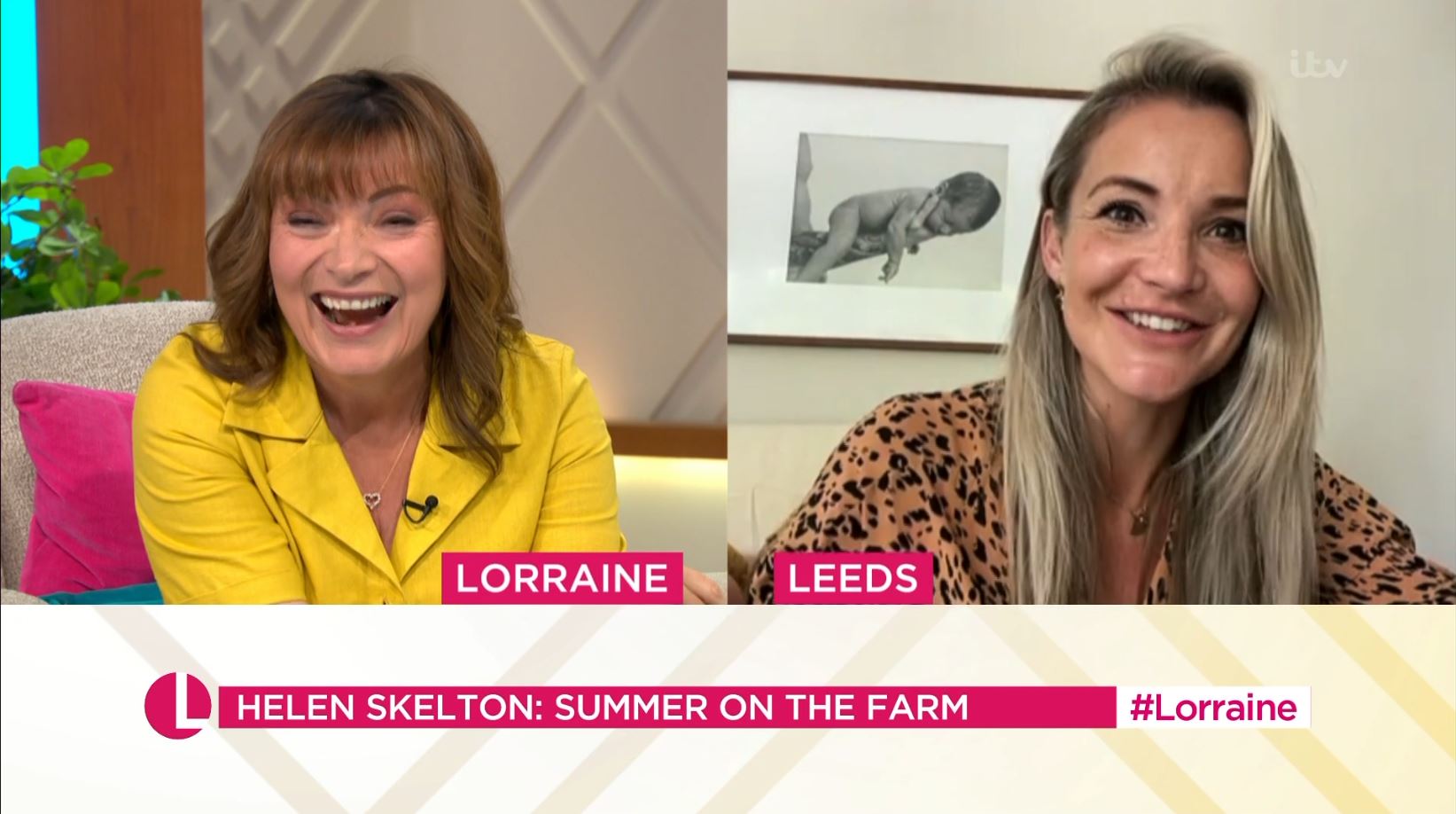 After Helen returned, she continued seamlessly: 'It's uncharacteristically calm around here this morning – because I'm working this week, my mum has come to stay for the week, she doesn't leave near, so she's got the kids off to school.'
'It's the same drill every day and yet somehow it's still chaos!' she said, before adding: 'Mum's in control but she forgot to put her granny magic onto the dog there, sorry!'
After reassuring her it was fine, Lorraine replied: 'It's great that you've got that support and you've got that back up so you can go and do what you do best.'
The 38-year-old also said to Lorraine that her 'favourite TV moment of the year' was telling the presenter that he had found their interview 'therapeutic', as Helen thanked Lorraine for 'always being so kind to me over the years'.
Helen recently in June, having in May, fronting a rugby game on Channel 4.
Leeds Rhinos player Richie, 32, has not publicly commented on the end of his and Helen's marriage but it was reported a short while later that he has since , the daughter of his rugby club's president Andrew Thirkill.
Helen had initially shared the  on Instagram.
'Very sad to say that Richie and I are no longer a couple. He has left the family home,' she wrote in a brief statement.
'We will be doing our best to co parent our small children,' she added.
Lorraine airs at on weekdays at 9am on ITV.