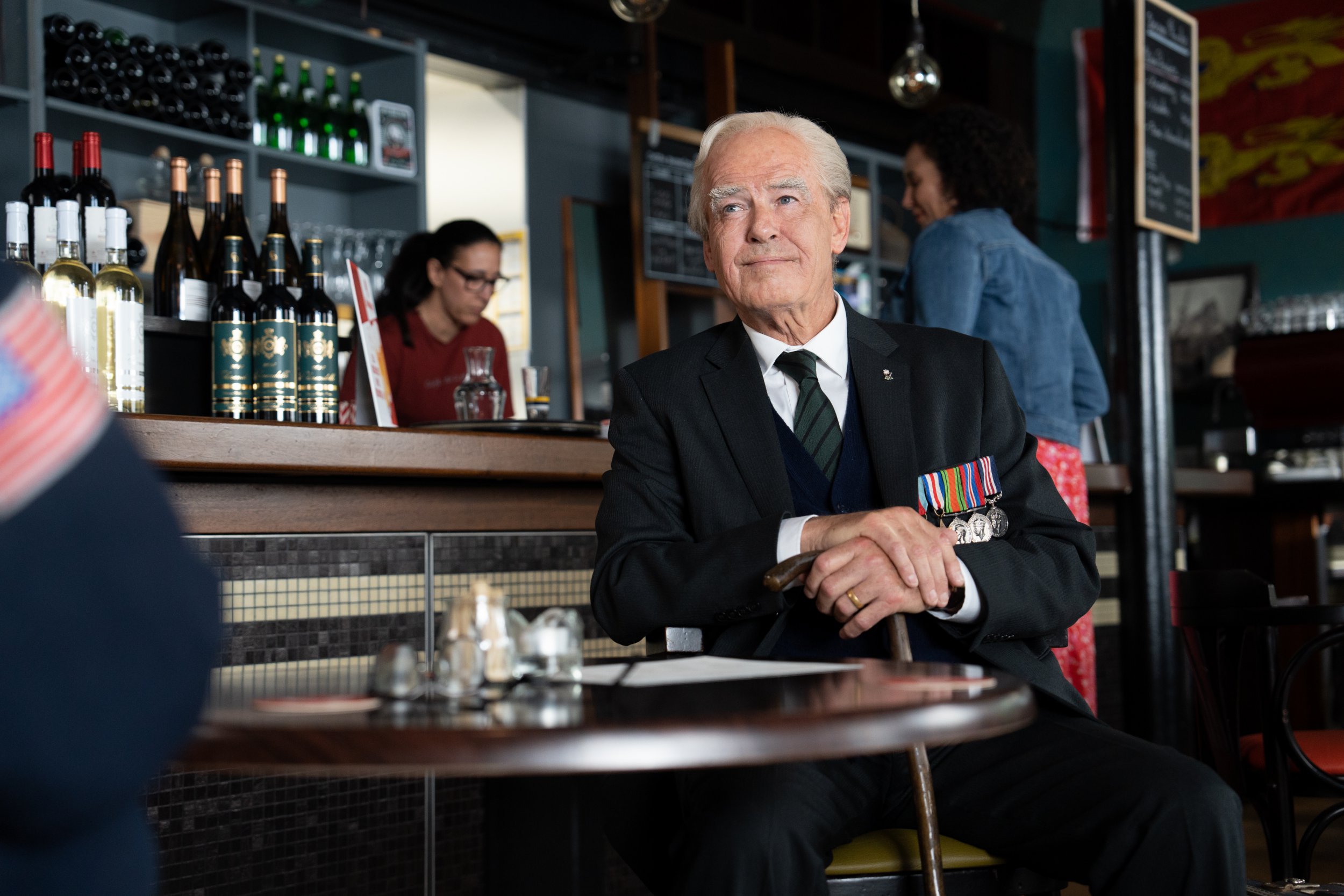 A Hollywood actor looks totally unrecognisable after transforming into a World War II veteran for a new movie.
The upcoming film The Last Rifleman will tell the story of Artie Crawford, a Northern Irish World War II veteran who, on the 75th anniversary of the D-Day landings in Normandy, decides to secretly escape his care home.
He then embarks on an arduous but inspirational journey through Ireland and across to to pay his final respects to his best friend and find the courage to face the ghosts of his past.
It is based on the true story of 89-year-old British World War II Royal Navy veteran Bernard Jordan, who in June 2014, to attend the 70th anniversary D-Day commemorations in France.
recently portrayed Bernie , with this new project also .
This time around it's former James Bond actor taking on the starring role.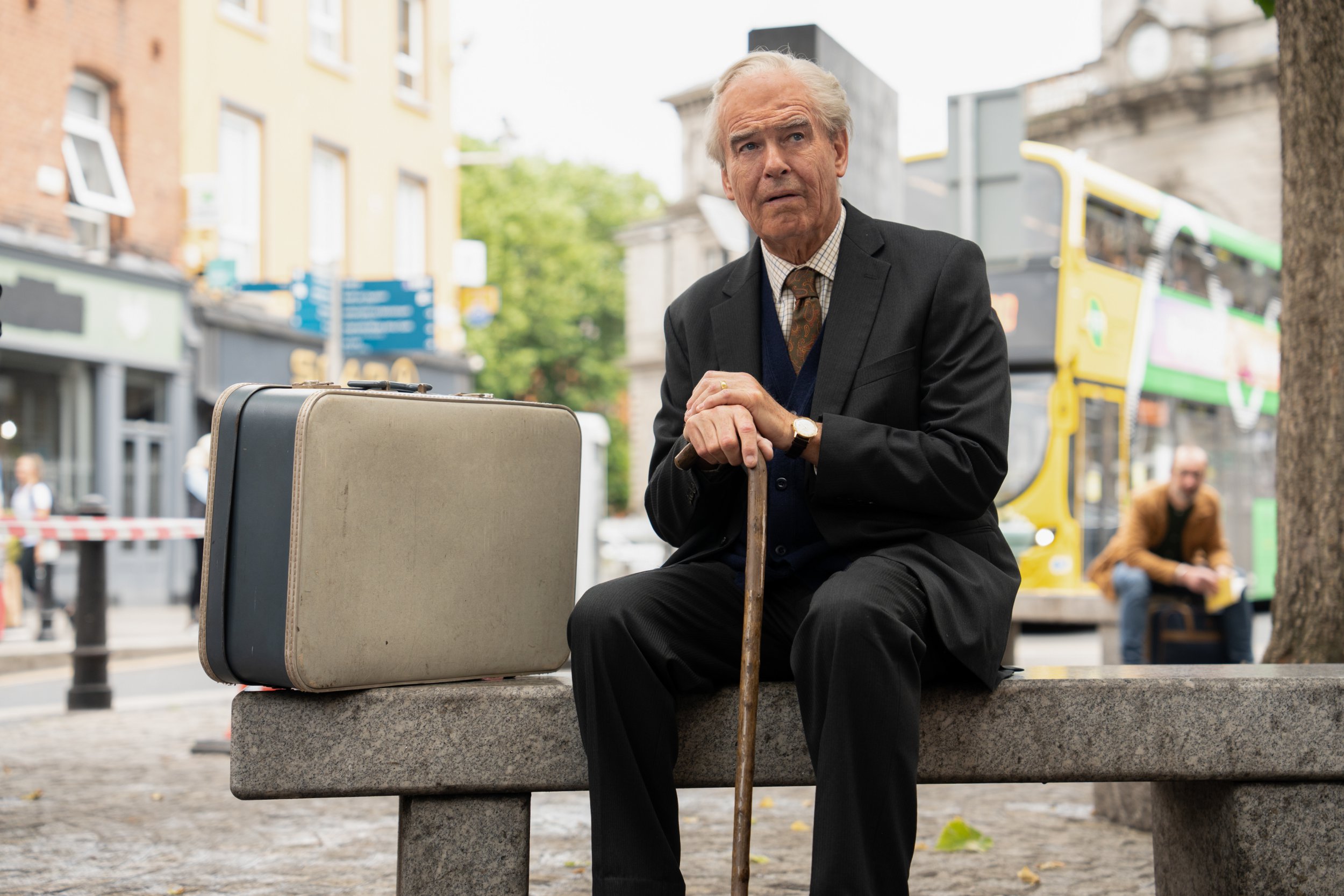 At 70, he's been transformed by prosthetics and a balding grey wig to allow him to age two decades.
Ahead of its release, new photos have shown Pierce in various scenes.
In one still, he is dressed up in a suit adorned with his war medals, as he sits on a bench after planning his epic journey, with the actor leaning on a walking stick as his suitcase rests next to him.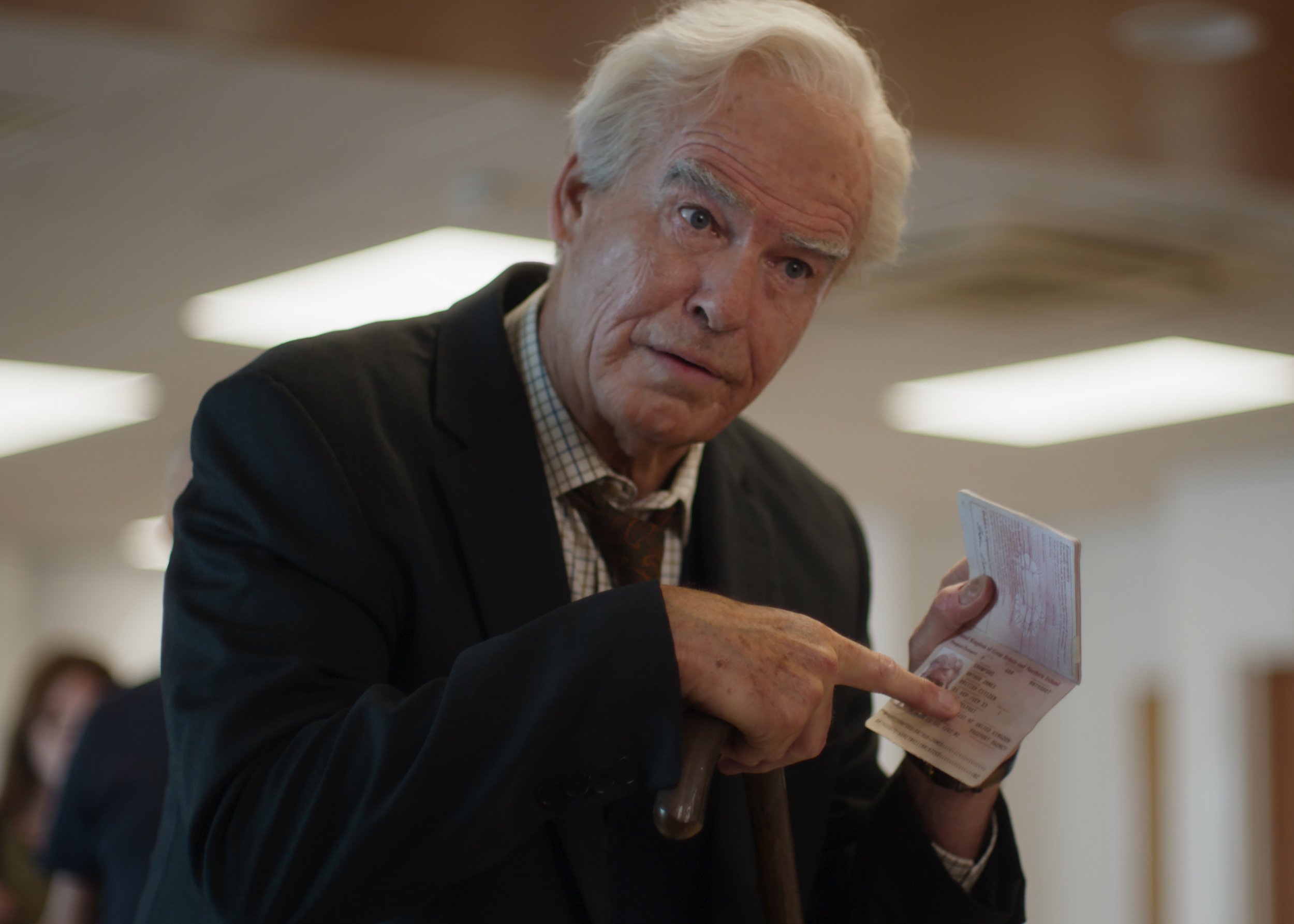 Another shows him attempting to prove his identity in what appears to be a tense moment with immigration officers as he holds up his passport and points at it.

Are you excited to see Pierce Brosnan's transformation in The Last Rifleman?Comment Now
The final photo shows him standing up and waving to a crowd as he's driven through an army base as members of the public applaud him and a band can be seen playing.
A teaser said: 'Pierce Brosnan as 92 year old WWII veteran Artie in The Last Rifleman will make you believe in humanity again. Artie's epic journey to attend the anniversary of the D-Day landings is based on a true story. Coming to Sky Cinema soon.'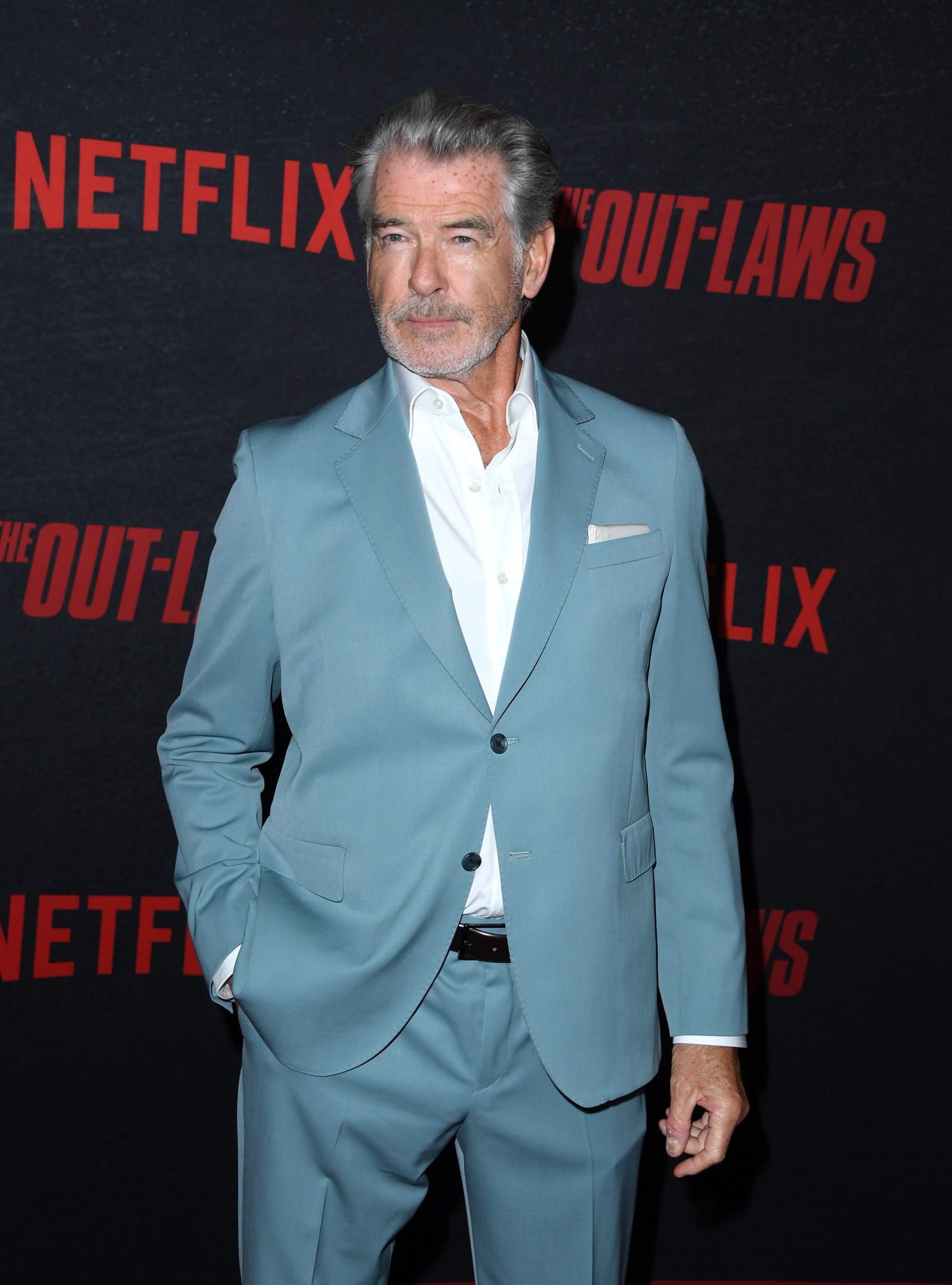 Royal Navy Lieutenant Jordan escaped from his care in Brighton after telling staff he was 'popping down to the shops' and instead made his way across the English Channel.
While he was attending events alongside hundreds of other veterans, a cross-channel search and rescue operation was launched to locate him.
His exploits were splashed on the front pages of newspapers at the time and earned him the nickname The Great Escaper.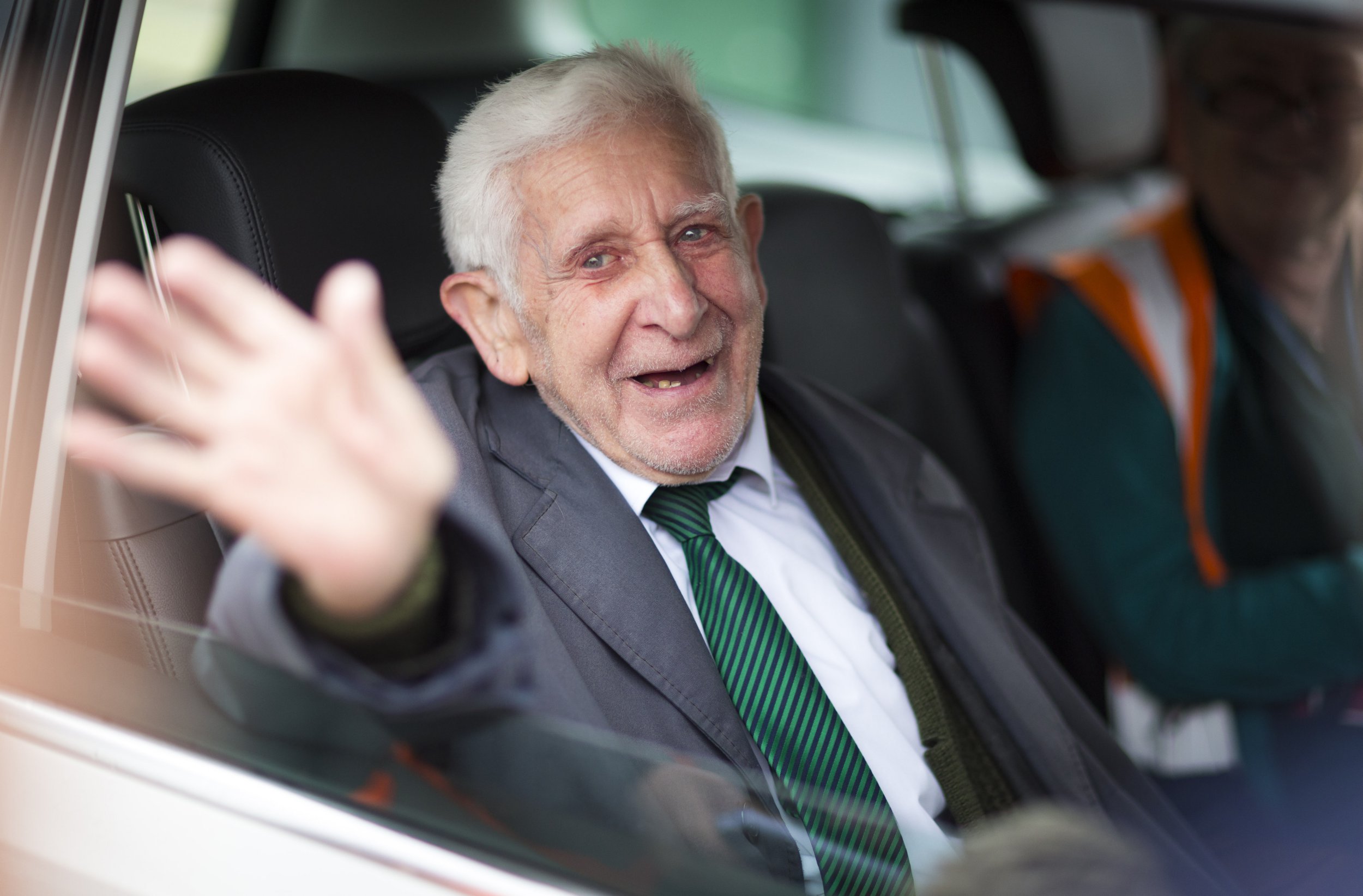 He later said he was spurred on to be 'naughty and secretive' so he could pay his respects to mates who had been Ki**ed while in service.
Bernie passed away the following January, followed just a week later by his childhood sweetheart Irene.
The Last Rifleman also stars Harry Potter actress Clémence Poésy, German actor Jürgen Prochnow, John Amos, Derry Girls' Claire Rafferty and Normal People's Desmond Eastwood.
It is due to be released later this year.