Trinity is ready to take on a new challenge in IMPACT Wrestling and she has her husband Jimmy Uso for support.
The former superstar, who a year ago when she and Mercedes Mone (Sasha Banks) walked out of the company, has finally made her choice and with her man continuing to back her behind the scenes.
Reflecting on the way Jimmy helps her, she exclusively told Metro.co.uk: 'It's everything. We support each other in every way, and he definitely – I love that he supports me and allows me to have my own standing, and my own mind, and us doing this together.'
Despite the difficulties of navigating a truly unique world, the couple – who got married in January 2014 – help keep each other going.
'It gets tricky and complicated, both of us being in the wrestling business together, the highs and lows of the career, just how to fix everything,' she admitted.
'It really does become your whole life, just with the schedule and how much it takes you away from home, just the normalcy of normal. He's a huge support. I probably wouldn't have made it this far without him – in this business, period.'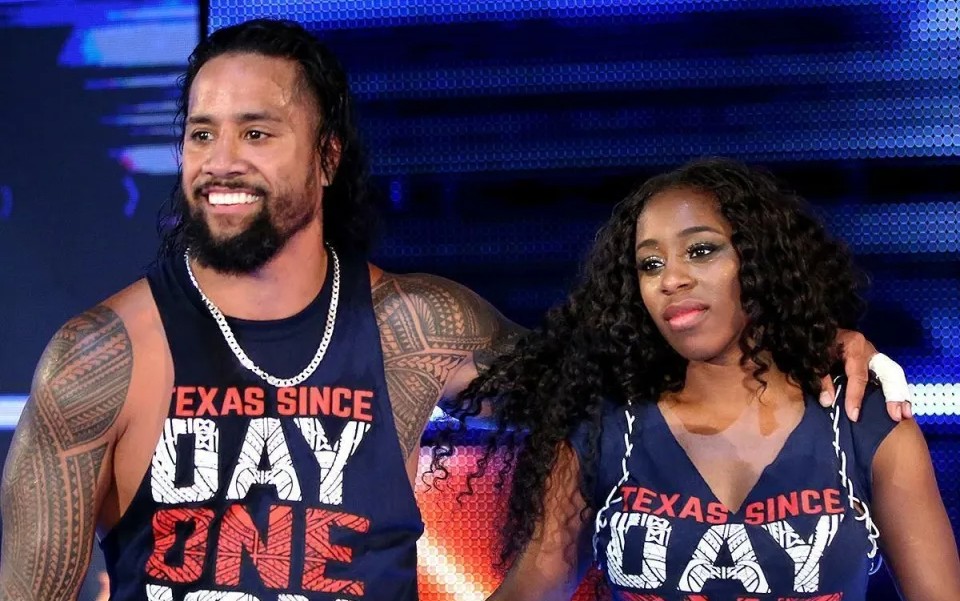 After spending her – having signed a developmental deal in 2009 before making her debut three years later – the hugely popular star is excited to embrace her new environment after a great chat with IMPACT producer and veteran star Gail Kim.
'It was a conversation I actually had with Gail that really sold me and just reassured me that I'd do well there,' she said, pointing to the focus the company puts on the Knockouts Division.
She added: 'Just with how serious they take the women's stories, and the locker room – gosh, they have an incredible locker room. Those women are amazing, everyone's so welcoming and so passionate about what they do, and just bringing great matches to the show.'
Making such a big change career change is no mean feat, but the 35-year-old star is excited and reinvigorated by the opportunities that lie ahead with IMPACT as she finds herself 'wrestling for a different purpose now'.
'When you're young and you're first coming in, it's just about earning income, taking care of your family. That's all it's about! But at this point… it's about all of that, but being fulfilled and being happy as well,' she explained.
'Somewhere along the way, things change… I got to the point where I just wasn't feeling at my best for multiple reasons. So that's my priority now, and I feel like I'll have that in this chapter and with IMPACT.'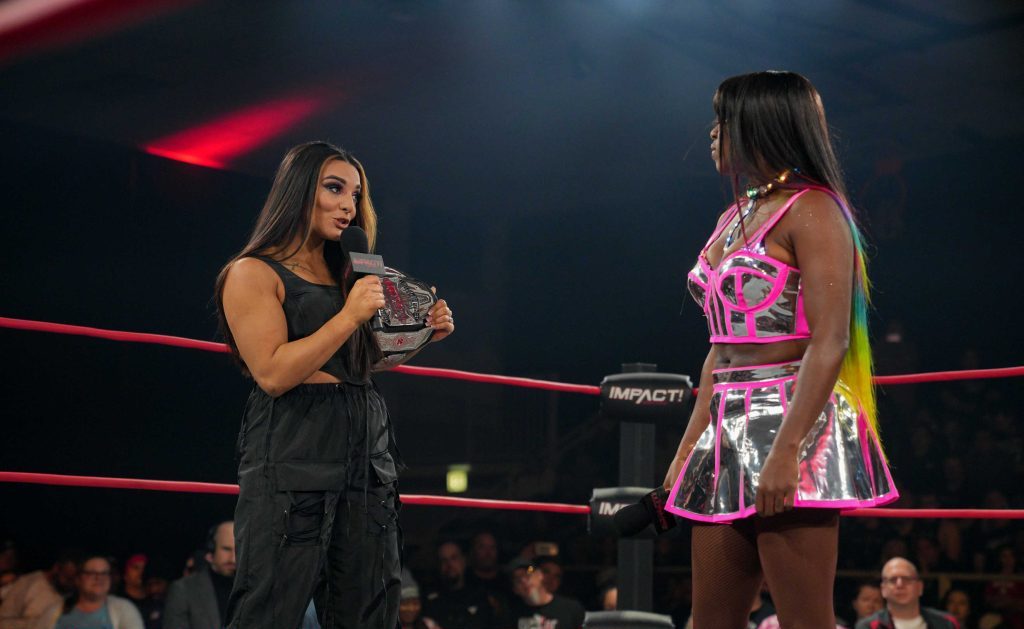 The company, led by president Scott D'Amore, has also fostered a welcoming environment where talent can truly thrive, and Trinity – who has filmed her return match, but it is yet to air – was glad to get back in the ring.
'Especially after everything that just happened in the last year, just getting my feet back into the ring was the first thing. And then also just the opportunity there, and how they work with the talent,' she added.
'I really like the schedule, and it'll still allow me to pursue other things as well as wrestling. And then it'll still allow me to travel with my husband and catch his show, and be on the road with him. I didn't see any fault there, for me!'
With that said, Trinity has some key goals now she's officially arrived in IMPACT, including and the excitement of 'the unknown'.
'Definitely the championship,' she said of her targets. '[And] Giselle Shaw, because she thinks and she wants all the spotlight for herself, but we got a new star in the building now! I feel like she and I are definitely going to have some issues and bump heads.'
She added: 'But I just look forward to what develops, and the unknown. That's the exciting part, what's next? What am I gonna do next? Who am I gonna work next? What stories, what are we gonna come up with? I'm excited to develop that and see that.'
Watch IMPACT Wrestling every week via DAZN and IMPACT Plus, or YouTube for IMPACT Ultimate Insiders.