Ireland Baldwin has welcomed her first child – an adorable baby girl.
The , 27, welcomed her first child with her musician boyfriend Rac, real name Andre Allen Anjos, who she has been dating since 2021.
The model, who has been sharing and downs of on revealed the news with a snap on Instagram, confirming the newborn's name as Holland.
Beside the upload, showing the new parents in a hospital bed with their bundle of joy, she simply penned: 'Holland'.
Right on cue, fans rushed to celebrate the news, flooding her comments section with love.
'Welcome to wonderland Holland,' an Instagram user posted.
'Congratulations and God Bless your beautiful baby,' one agreed.
'Omg congrats mommy and daddy! Happy birthday sweet girl,' a follower said.
Another replied: 'Congratulations and welcome to the Mommy Club Ireland!! Welcome to the world Holland!!'
As a commenter added: 'Oh man I am so so happy for you both – welcome to this mad world, sweetest little angel girl.'
Ireland confirmed her pregnancy news last December, and has since given fans a glimpse into her preparations for motherhood – including , which left mom Kim Basinger 'mortified'.
The beaming new mom found out her daughter's prior to her arrival and publicly announced her choice of name before her newborn arrived in the world. 
In an appearance on the Girlboss Radio podcast in January, the writer her little one's moniker.
'We're naming her Holland. I'm Ireland, so another country name because we wanted to keep that consistent,' she chuckled.
'And then I love the actress Holland Taylor. I've always loved that name since I was young, I just thought that was such a classy, beautiful name, so we're going with Holland.
Ireland also spoke at length about why she's incredibly excited about motherhood and what she hopes to give her firstborn.
'What I'm most excited about is really more centered around a lot of things I really wanted in terms of stability as a child myself that I didn't have,' she continued.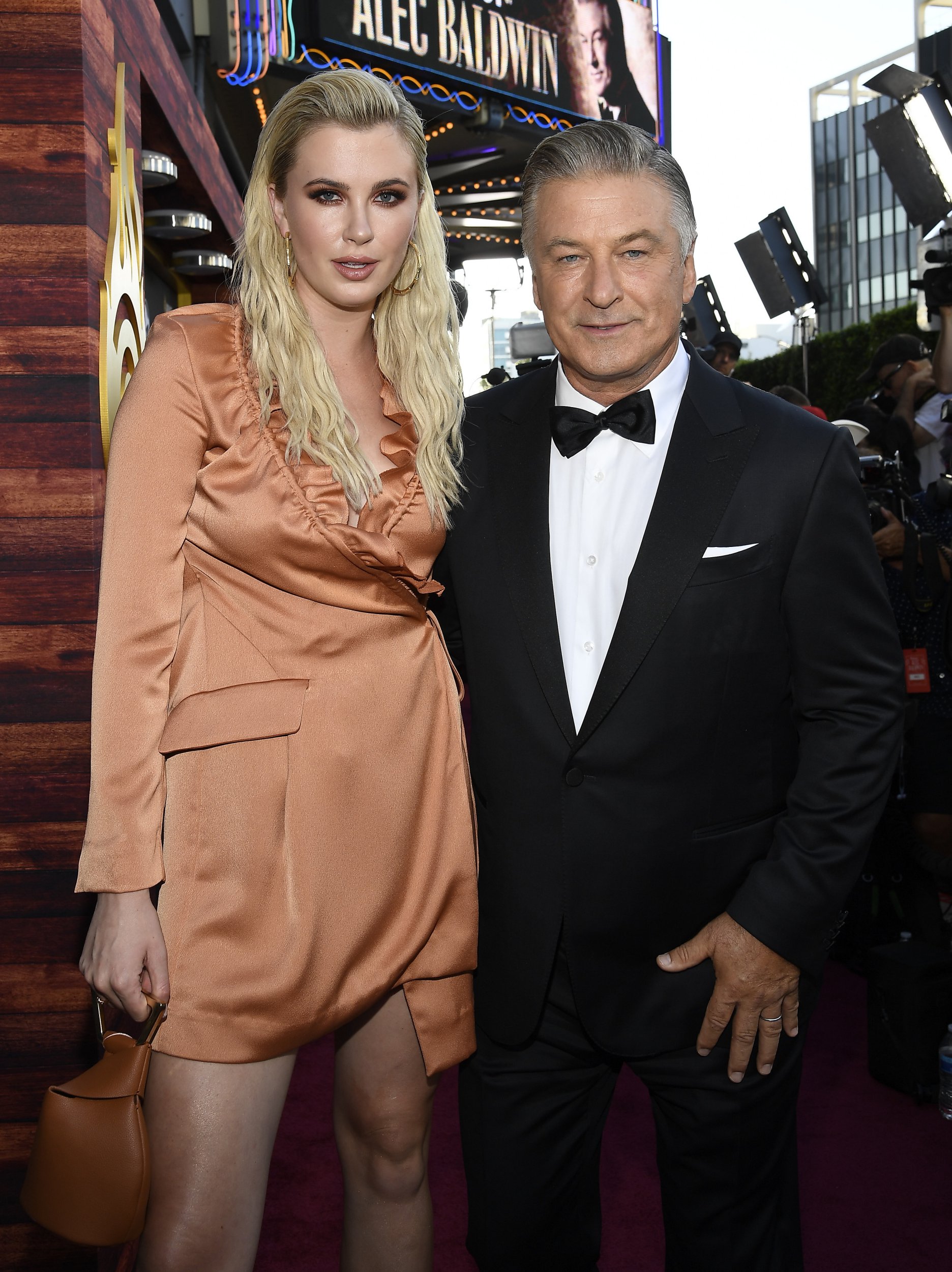 'What's kind of exciting is I get to raise this little human and do things completely differently than what I was taught was the norm.
'It's cool that I get to unconditionally love this person and do my best to make her as equipped for this world and badass as possible.'
And as well as the highs, she spoke of the lows – particularly how difficult the effects of the pregnancy took on her mind and body.
Writing on social media, she said: 'Pregnancy is hard. It takes so much out of you. I wasn't ready for that. I've always wanted a baby with the right person.
'I grew up with a very jaded perception of what love really looked like and I always wanted to have a child of my own with someone who would treat us right and love us unconditionally.
'Relationships are heard. Breakups are very hard. Losing job. Losing a loved one. Getting sick. All of that is extremely difficult.
'But I underestimated just how hard pregnancy would be on my mind and my body.'
Still, we're sure all the tough times were well worth it now that Holland is in the world.