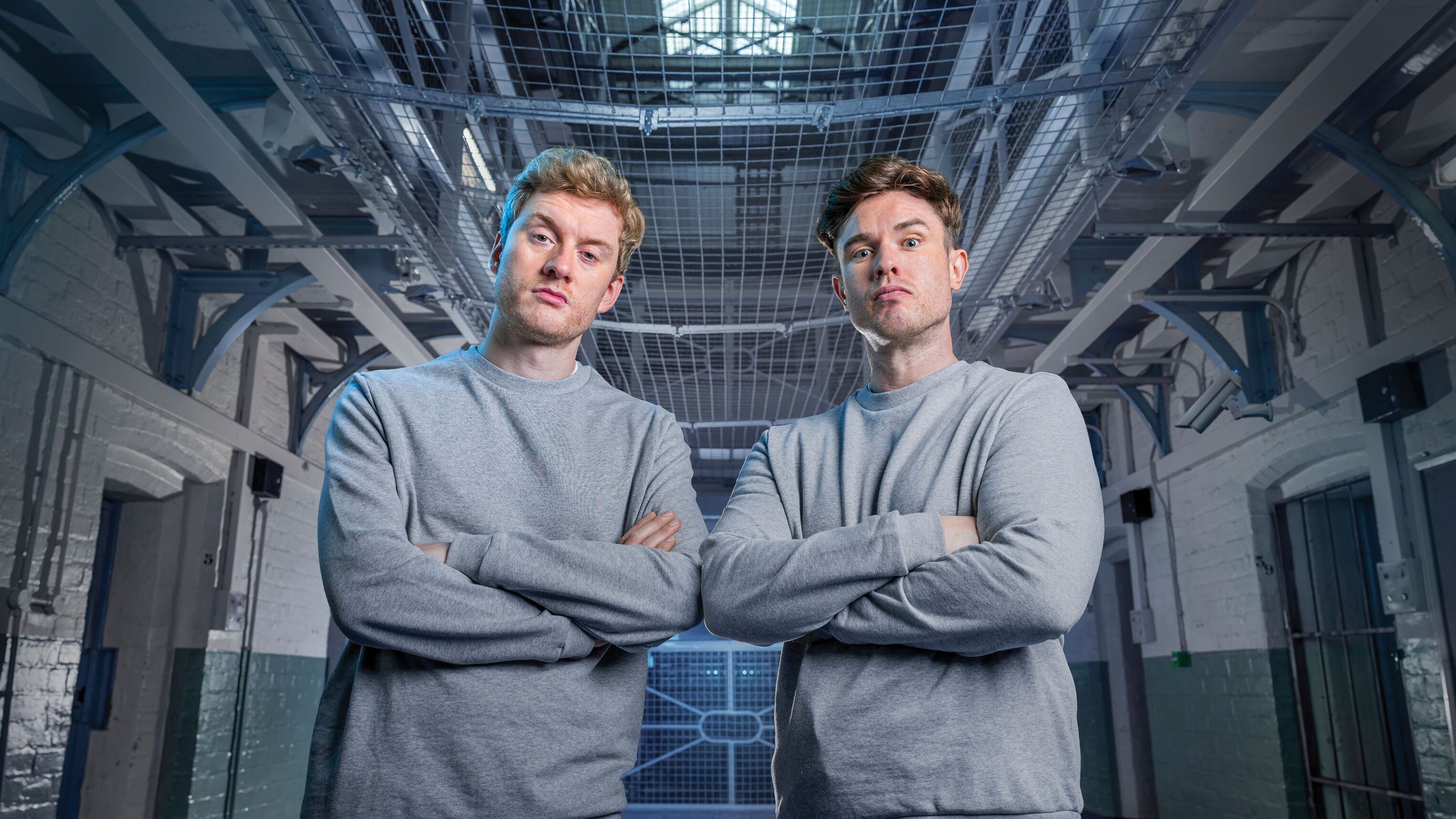 and are doing Celebrity Hunted as they stopped for a nice meal while on the run.
The Channel 4 show returned on Tuesday for a Stand Up To Cancer special series which from the 'authorities', aiming to make it to a special extradition area where they will be declared safe.
While certain celebrity duos have already been in nail-biting predicaments – like and Aimee Fuller's getaway van driving off without them – James and Ed are taking things easy.
After escaping from Shrewsbury prison, the pair, dressed in matching grey jumpsuits, jogged through the town deciding their next move.
They then noticed a helicopter circling above searching for them, and ran in the first door to get them out of view – which happened to be Michelin restaurant The Walrus. Very handy.
The Off Menu hosts and foodies stepped into the restaurant and announced they were on the run, before sitting down and enjoying a glass of champagne and some food.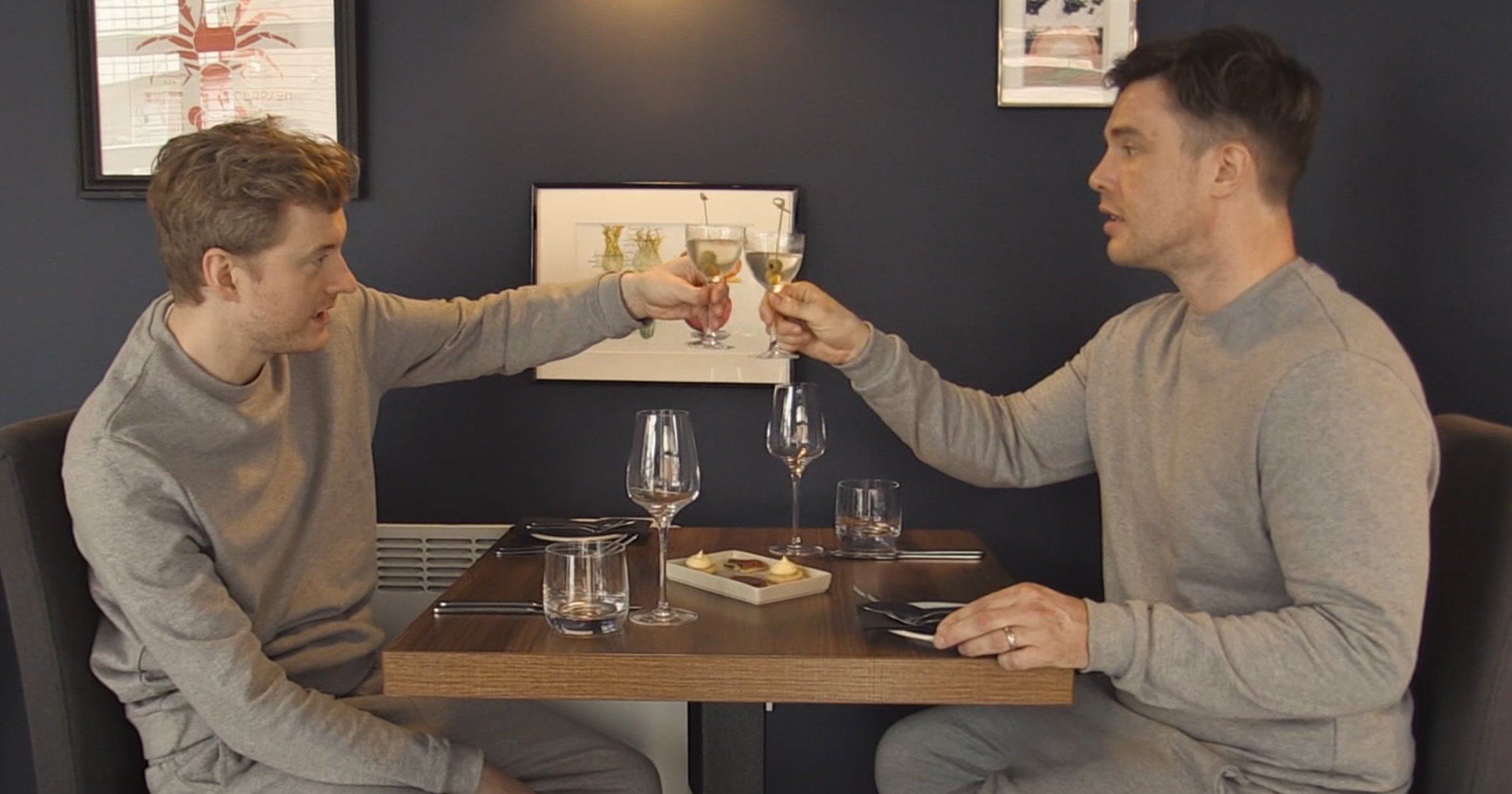 They first suggested taking a window seat, before remembering they were, in fact, wanted fugitives.
As they settled down with their meal, which included a main, dessert and cocktails, James remarked: 'They edit this show to look stressful but its really not.'
Next on the list for their unusual escape plan was asking their waitress, Muireann, for a lift to Birmingham – and she duly obliged.
Once in the car, James complained that the shoes he was in were uncomfortable, and proceeded to throw them at the window, only to instantly regret his choice once greeted with broken glass on the ground upon their arrival in Birmingham.
And rather than going to, you know, a shoe shop, the pair instead went into a wig shop for disguises, only to stand out more than ever as James donned a bright pink wig while Ed carried him on his back through the streets to protect his feet.
The major drama seemingly behind them, the pair then hid in a comedy venue, where Ed proceeded to start a stand-up routine on stage to an audience of one: James, who drank wine and heckled him with 'your mum' jokes.
It's clear the pair think they're fair beyond the point of capture, but what they don't know is that the hunters tracked down the restaurant and a chef spilled the beans on Muireann having driven them to Birmingham.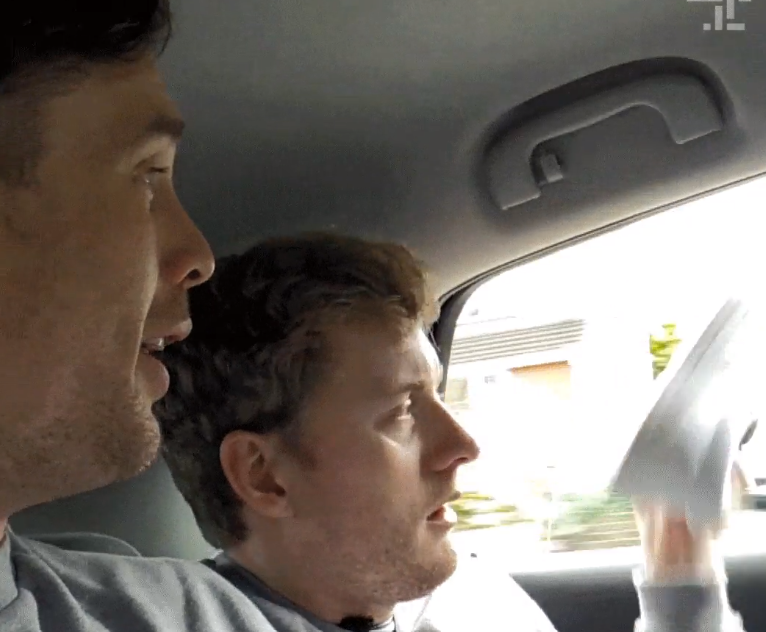 Tuesday's episode is the first of the new Celebrity series, and judging from this it's going to be an absolutely manic one – with the hunters exasperatedly saying the pair were 'either taking the p*** or are bloody stupid.'
As well as James, Ed, Katya and Aimee, six other celebrities are taking part, trying to escape the hunters and make it to the sage zone.
TV personalities Nik and Eva Speakman, who specialise in life coaching, are entering the competition together as the two oldest contestants at 61 and 53.
YouTuber Saffron Barker and TV mathematician Bobby Seagull are partnered together, while Corrie actress Nicola Thorp and boyfriend Nikesh Patel complete the line-up, though Nikesh missed out on the first episode due to contracting Covid-19.
You can catch Hunted and Celebrity Hunted on Channel 4.