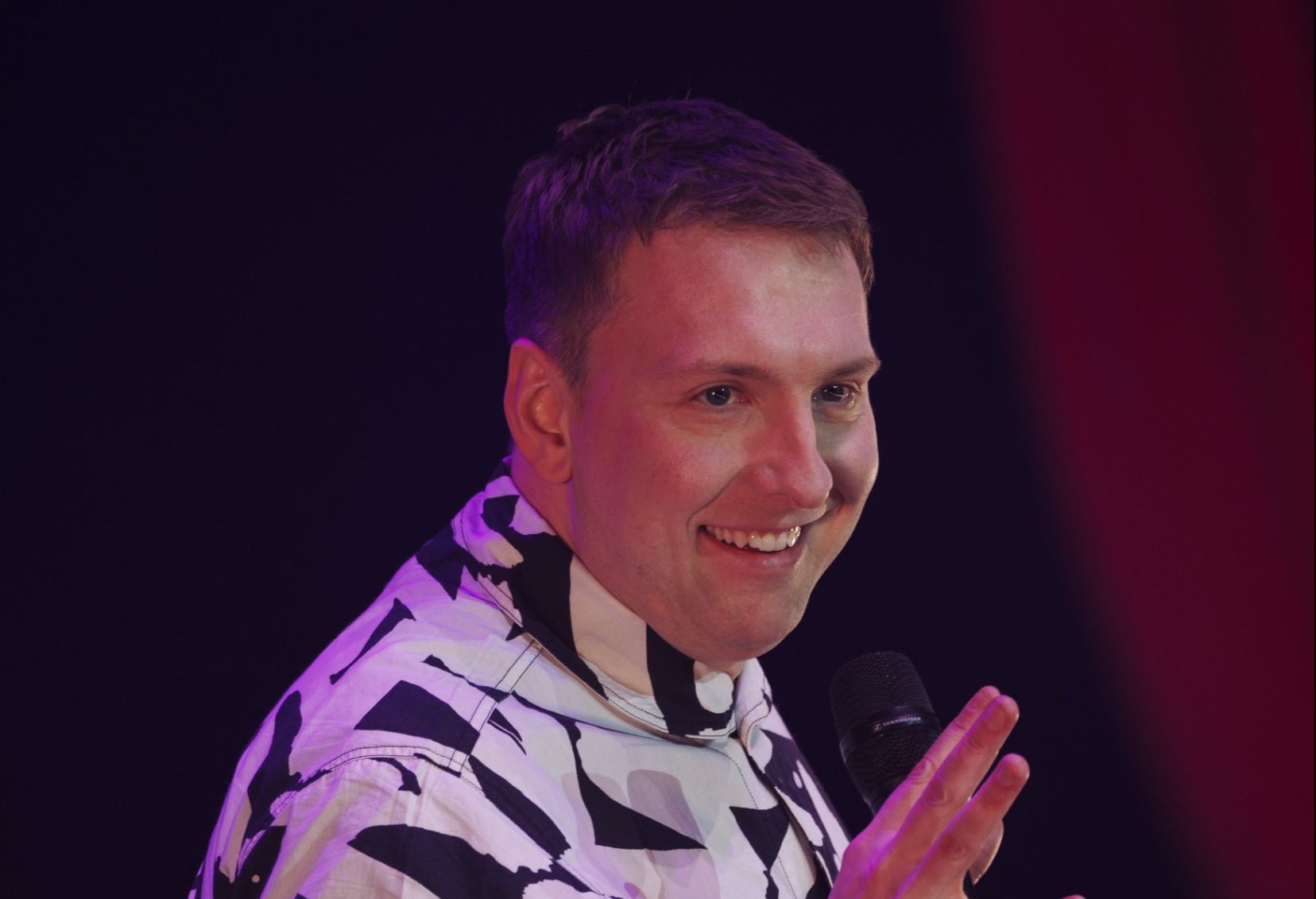 appeared to take aim at 's expense during his Bafta TV Awards 2023 acceptance speech.
The comedian, who picked up the features gong for his special Joe Lycett Vs Beckham: Got Your Back At Xmas, didn't attend the ceremony at 's Royal Festival Hall on Sunday, but instead filmed a pre-recorded message.
Making a cheeky reference to presenter Holly, he began by saying: 'I'm sorry to not be there, but according to my PR team I have shingles.'
Joe's mention of the infection, a condition caused by the same virus that causes chickenpox, appeared to be about Holly, who was programme due to the illness.
After a brief hiatus from This Morning, she returned on April 24 where she told viewers: 'It's nice to be back. I'm much better.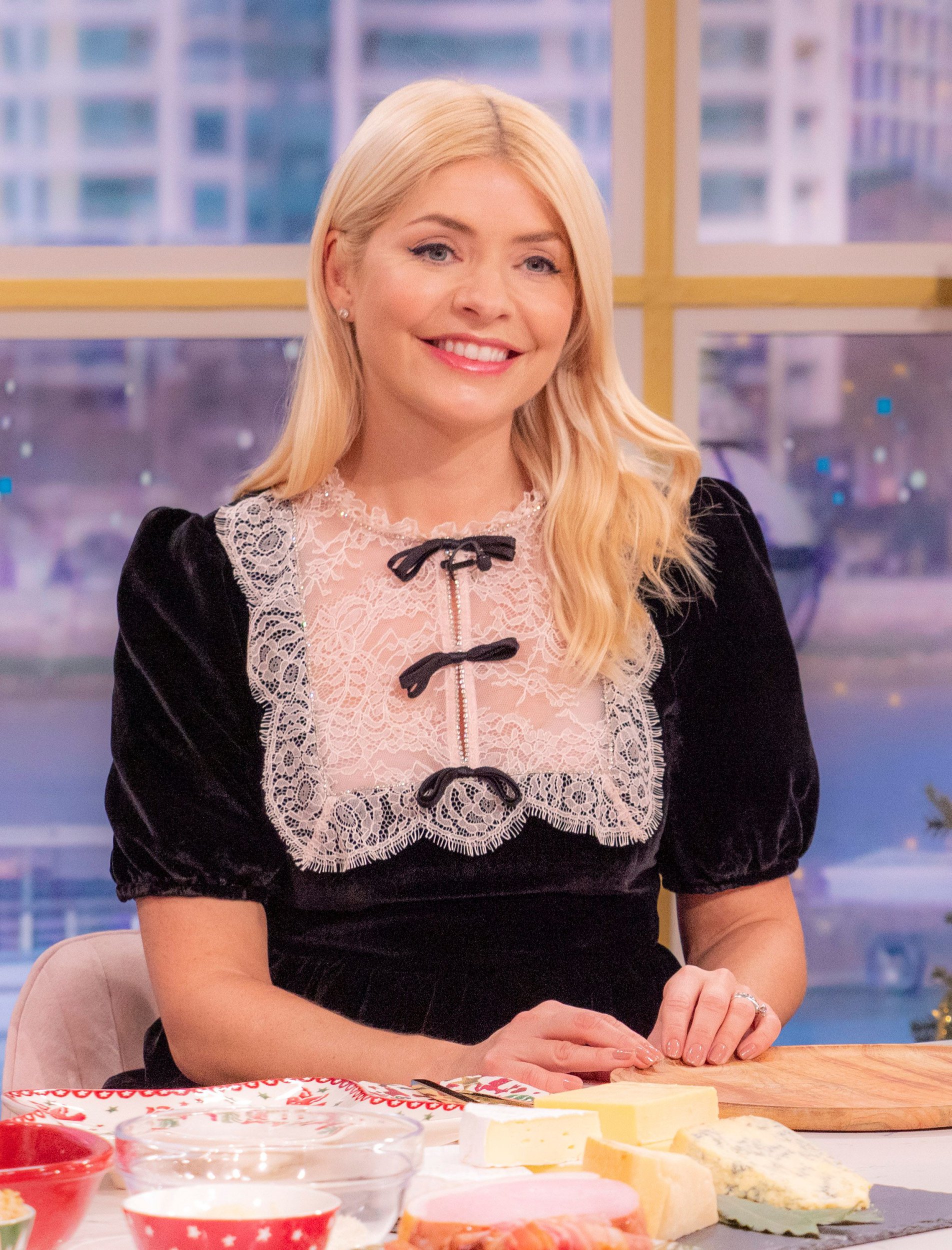 'I had a wobbly week and a half. If anyone's had shingles, it's really not the nicest thing, but yes, I'm much better.'
Joe's dig wasn't the only one of the night aimed at Holly, with hosts Romesh Ranganathan and Rob Beckett also getting in on the action.
Gesturing to Imelda Staunton, who received a nomination for the best actress prize for her role as the late Queen in The Crown, Rob said: 'She's nominated for her performance in The Crown.
'Apparently, Holly and Phil got to watch that a couple of days before everybody else. A little bit of edge for you, early doors.'
The This Morning hosts were criticised on social media after they without taking part in the public queue.
During tonight's Bafta TV Awards, This Morning's official Twitter account confirmed that Holly and her co-host Phillip Schofield(May 15) in the wake of a reported off-air feud.
Over the past week, there have been reports that Holly and Phil's relationship has come under strain, with insiders claiming that they are not on good terms behind-the-scenes.
of a feud and he heaped praise on Holly in a statement shared with The Sun.
Over at tonight's ceremony, Bad Sisters, Derry Girls, I Am Ruth, and  each walked away with two awards, making them the big winners of the night.
Meanwhile, performance category winners included Ben Whishaw, Kate Winslet, Adeel Akhtar, Anne-Marie Duff, Lenny Rush, Siobhán McSweeney, and .
TV Bafta Awards 2023 winners
Female performance in a comedy programme – Siobhan McSweeney – Derry Girls
Reality and constructed factual – The Traitors
Short form programme – How To Be A Person
Specialist factual – Russia 1985-1999: Traumazone;
Daytime – The Repair Shop: A Royal Visit
Sports coverage – Uefa Women's Euro 2022
Male performance in a comedy programme – Lenny Rush – Am I Being Unreasonable?
Entertainment Programme – The Masked Singer
Supporting actress – Anne-Marie Duff – Bad Sisters
Current affairs – Children of the Taliban
News coverage – Channel 4 News: Live In Kyiv
Single drama – I Am Ruth
Mini-series – Mood
International – Dahmer-Monster: The Jeffrey Dahmer Story.
Features – Joe Lycett vs Beckham: Got Tour Back At Xmas
Drama series – Bad Sisters
Factual series – Libby, Are You Home Yet?
Single documentary – The Real Mo Farah
Comedy entertainment programme – Friday Night Live
Soap and continuing drama – Casualty
Live event – Platinum Jubilee- Party at the Palace
Entertainment performance – Claudia Winkleman – The Traitors
Special awards – David Olusoga
P&O Cruises Memorable moment – Platinum Jubilee – Party at the Palace Paddington meets the Queen
Supporting actor – Adeel Akhtar – Sherwood
Leading actor – Ben Whishaw – This Is Going To Hurt
Leading actress – Kate Winslet – I Am Ruth
Scripted comedy – Derry Girls
Special award – David Olusoga
Fellowship – Meera Syal