has proven himself to be somewhat of a Picasso in the making in the past, and now his artwork is up for sale at a whopping price.
The comedian, 35, frequently shares his paintings on , having , and even Gail Platt.
But now things have gone to a whole new level, as can be bought for… £1,354,999.
Oh, and you need to leave a £406,499.70 deposit.
The painting has made the
Titled I Drink A Crisp, Cold Beer In A Pool In Los Angeles While Gary Lineker Looks On In Disgust, the artwork is going on display at the prestigious London gallery next week.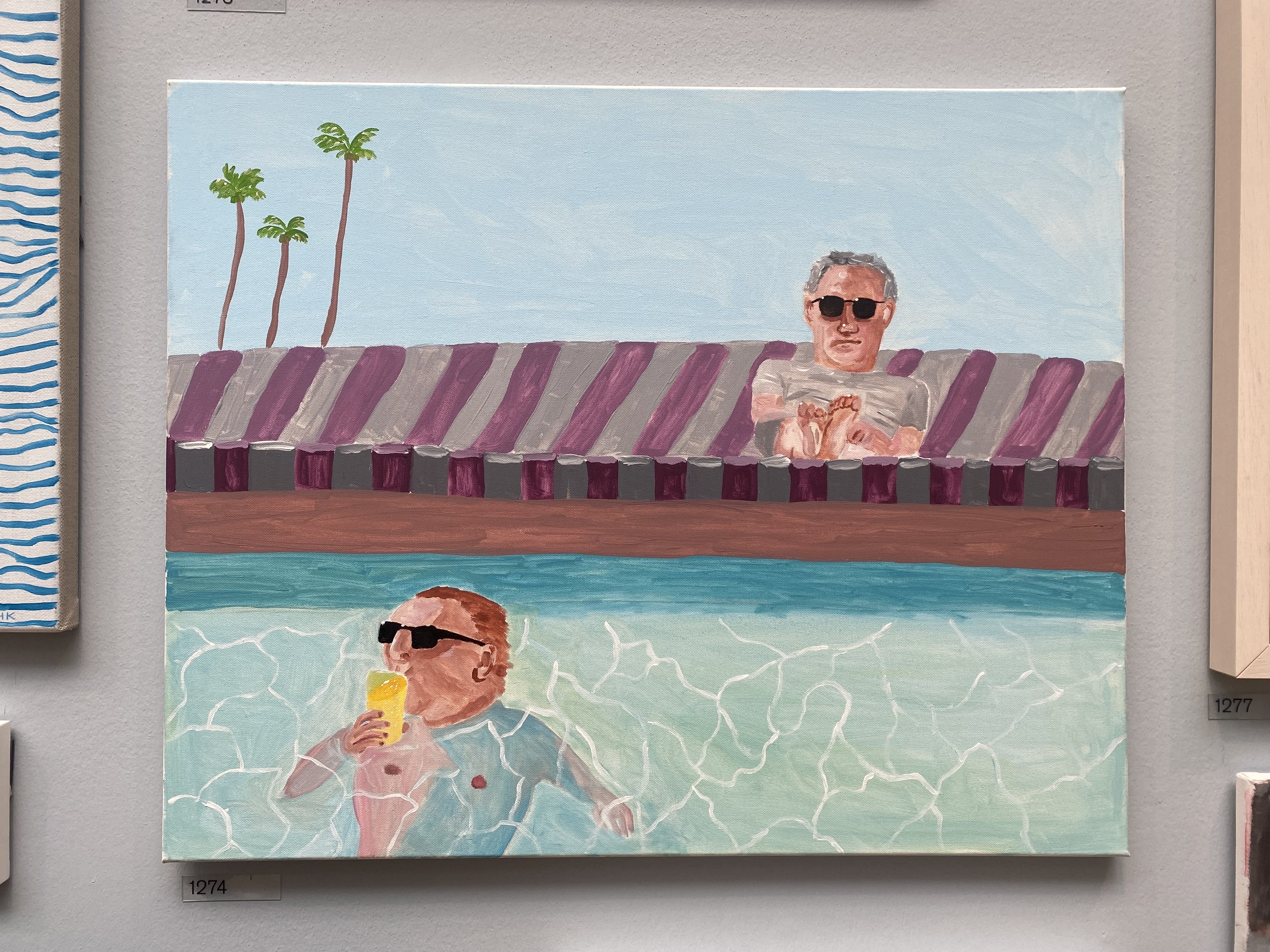 It's a self-portrait, depicting Joe, as the name suggests, in the swimming pool, beer in hand and shades on, as sports pundit Gary, 62, lounges at the side with a very unimpressed expression.
Coincidentally, the painting's £1.3million price tag is not only the number of Instagram followers Joe currently has, but as he's been the highest-paid BBC star for six years running.
So, if the former footie star fancies some expensive new home decor, he needn't look very far…
Announcing his news on Instagram, Joe wrote earlier this month that he was 'delighted' to have his painting selected for the exhibition.
'It's my first painting to make it and only the second time I've been included (the first time was my infamous sculpture CHRIS)', he said, referencing his famous 2018 clay bust.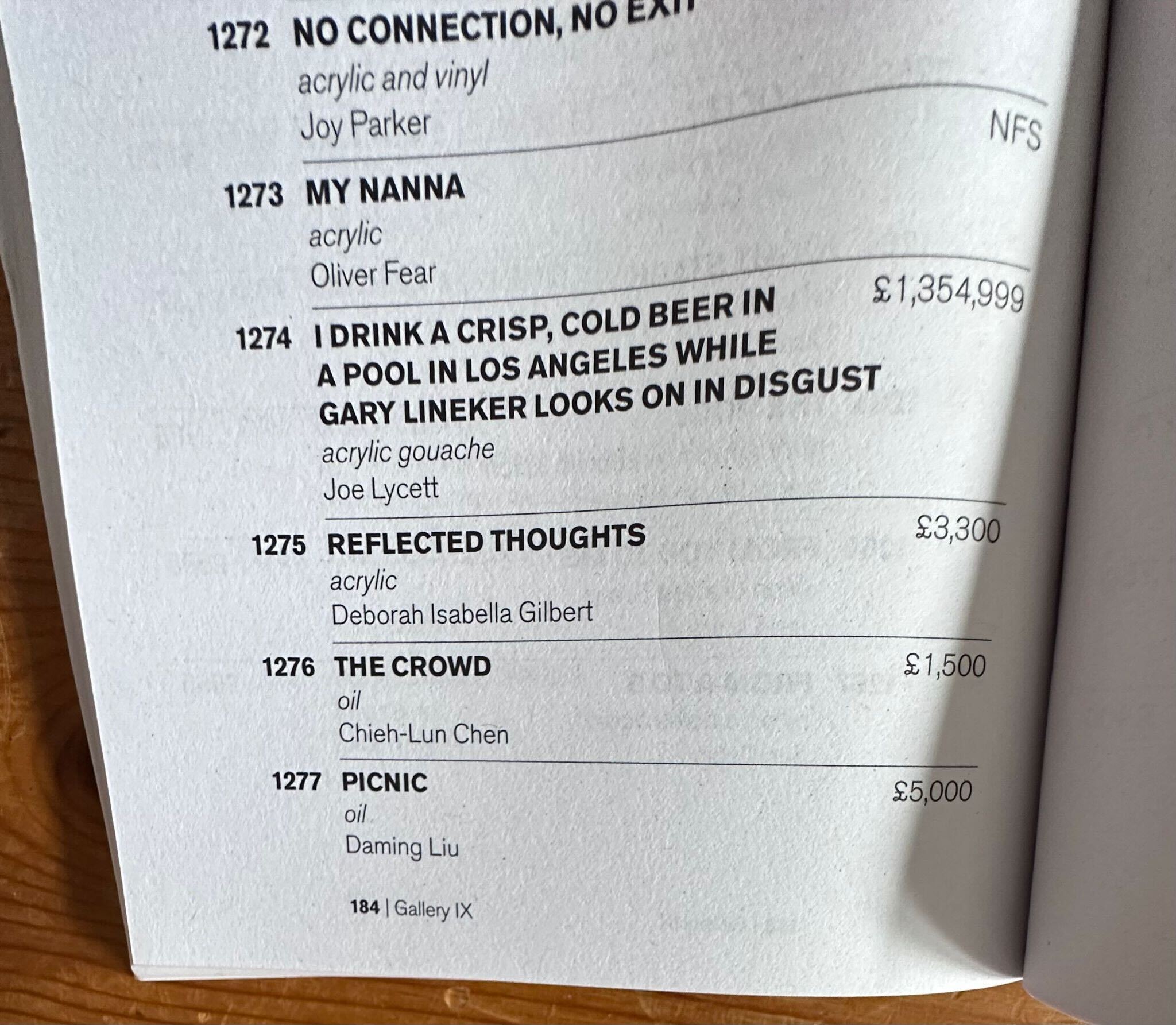 He said the exhibition is 'one of [his] favourites' as it's 'so full of inspiration and life'.
'I can't wait to see it and for some sour old arts journo to describe it as a "waste of paper and paint",' he joked.
Joe did, in fact, get to see his painting on display in person, posing proudly next to it and pointing with a smile.
'An honour! A privilege! A disgrace!', he wrote on Insta.
His followers and famous pals were full of praise, with Nick Grimshaw commenting: 'Love this Joe!'
'This is a beauty Joe ! x x', commented Noel Fielding.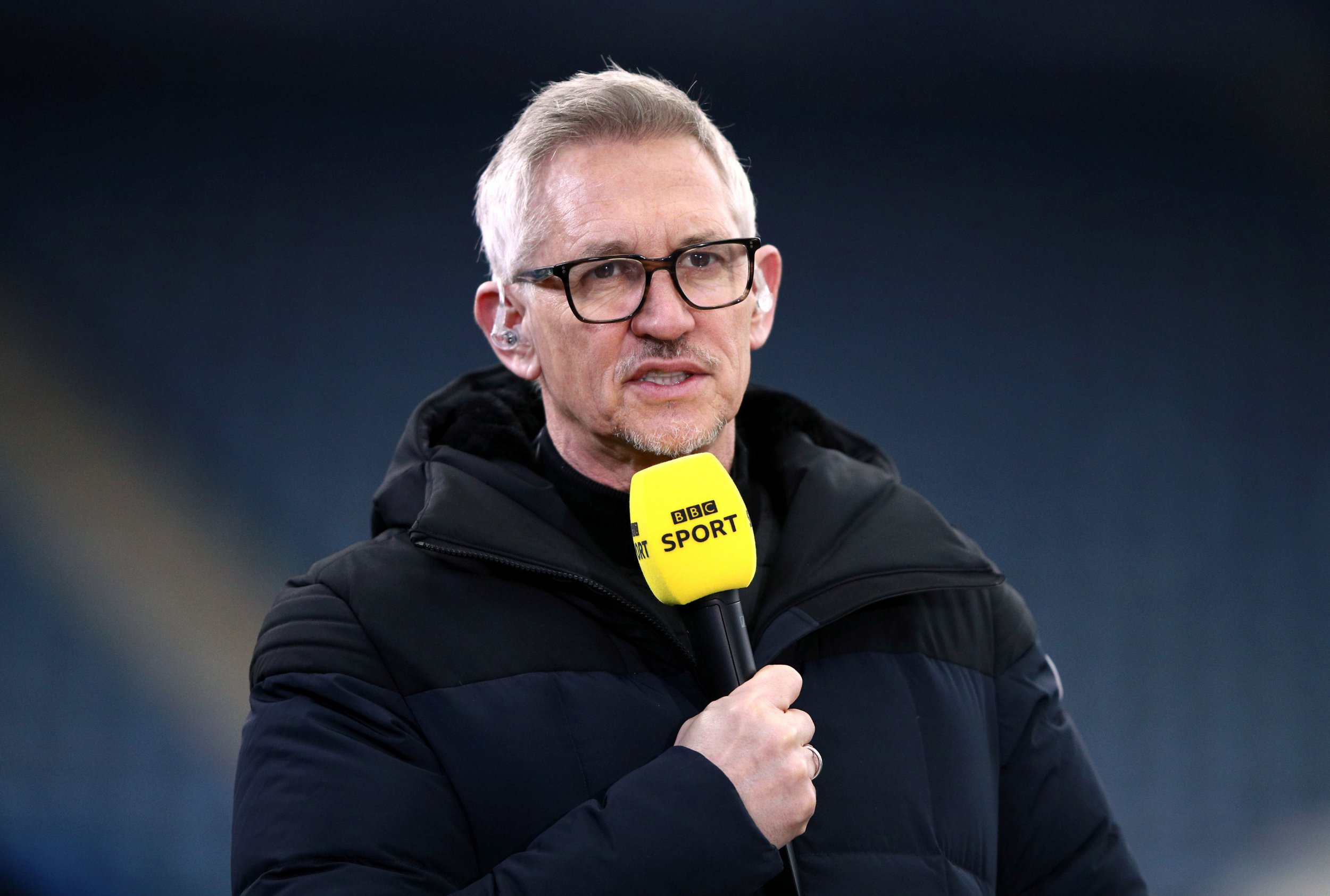 Fans can catch the painting in the gallery in all its glory up until August 20.
And while Gary is yet to share his thoughts publicly, we're dying to know what he thinks.
Joe has become but it remains to be seen if anyone will actually buy his self-portrait.
In the past, the comic has really pushed the boundaries to get his points across, even enjoying claiming the company was targeting small companies that use the word 'boss' in their names, sending cease and desist letters.
Of course, last year, he made national headlines with his World Cup stunt, calling for David Beckham to relinquish his role as Qatar ambassador, given the host country's shocking human rights record.

What do you think of Joe's painting? And would you pay that whopping price for it?Comment Now
He was the talk of the internet for days, as unless the star stood down.
Of course, we remember how that ended as Joe later revealed he never expected a response, and had already donated the cash to LGBTQ+ organisations instead.
Reps for Joe Lycett and Gary Lineker have been contacted for comment.