is losing her hair because of stress.
The 20-year-old star has been in the public eye since she was a child competing on Dance Moms and has now spoken candidly about dealing with insecurities while facing public scrutiny.
JoJo's stress was so severe that she developed a 'stress rash' at the age of 12 and as a result, started balding.
'I judge myself at everything. I'm a very insecure person,' explained the young star.
Speaking in a new Special Forces: World's Toughest Test clip, JoJo also said, according to , that facing public scrutiny for such a large portion of her life has been 'the hardest thing'.
She added: 'You know, people told me I have a receding hairline, they don't know that I have a stress rash and that's why I'm balding right here.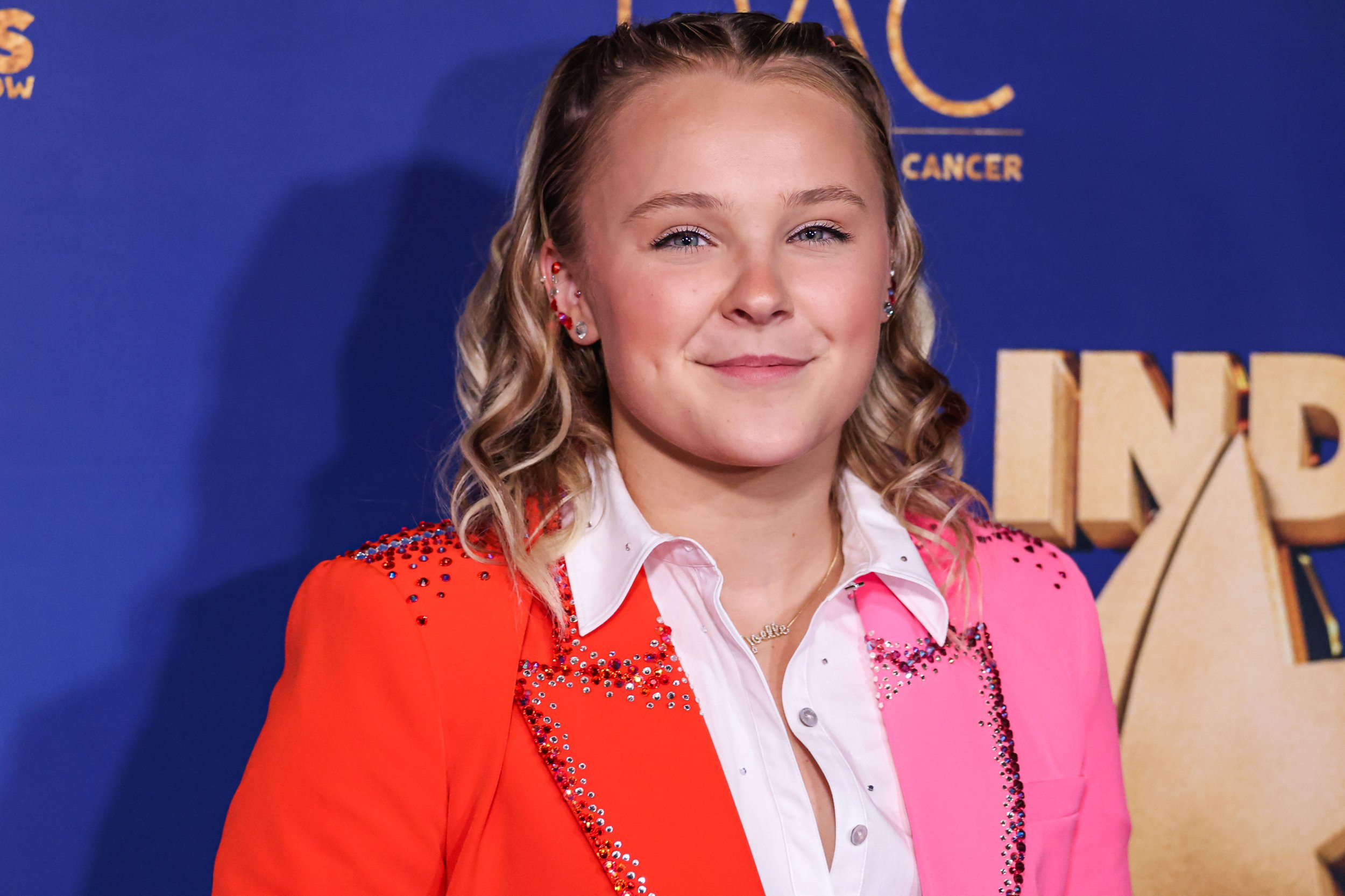 'A 12-year-old shouldn't have a stress rash on their head that makes them bald, but I did.'
JoJo also shared that in a bid to deal with the pressures of being a celebrity, she spends a significant amount of time alone.
'I like to do things alone. I like to have my solitude time,' noted JoJo, adding: 'Because the reality is, it's hard for me to go places. It's not always fun for me to go places.'
However, in a previous interview with the outlet, JoJo spoke about the plus side of having lots of fans, explaining that her social media fanbase hugely supported her when she came out in 2021.
'I knew that even if everyone around me didn't support me that there was gonna be people online that did,' she said.
'And I knew that I was gonna find those people and I was really excited about that.
'I always told myself it was gonna be easier to come out online than it was in person. And I do believe that's very true.'