has revealed a very fancy piece of equipment that has been helping him manage the side effects of his terminal .
The presenter, 49, shared his diagnosis publicly last November after a tumour in his lung
Jonnie – who has a wife and – has been keeping his fans updated on his treatment and as he lives out
While he remains unsure how much time he has left, Jonnie is determined to make the most of life and ease his discomfort as much as possible.
Enter – the hyperbaric oxygen chamber!
In a hyperbaric oxygen therapy chamber, the air pressure is increased 2 to 3 times higher than normal air pressure. This allows a person's lungs to gather much more oxygen than would be possible just by breathing pure oxygen at normal air pressure.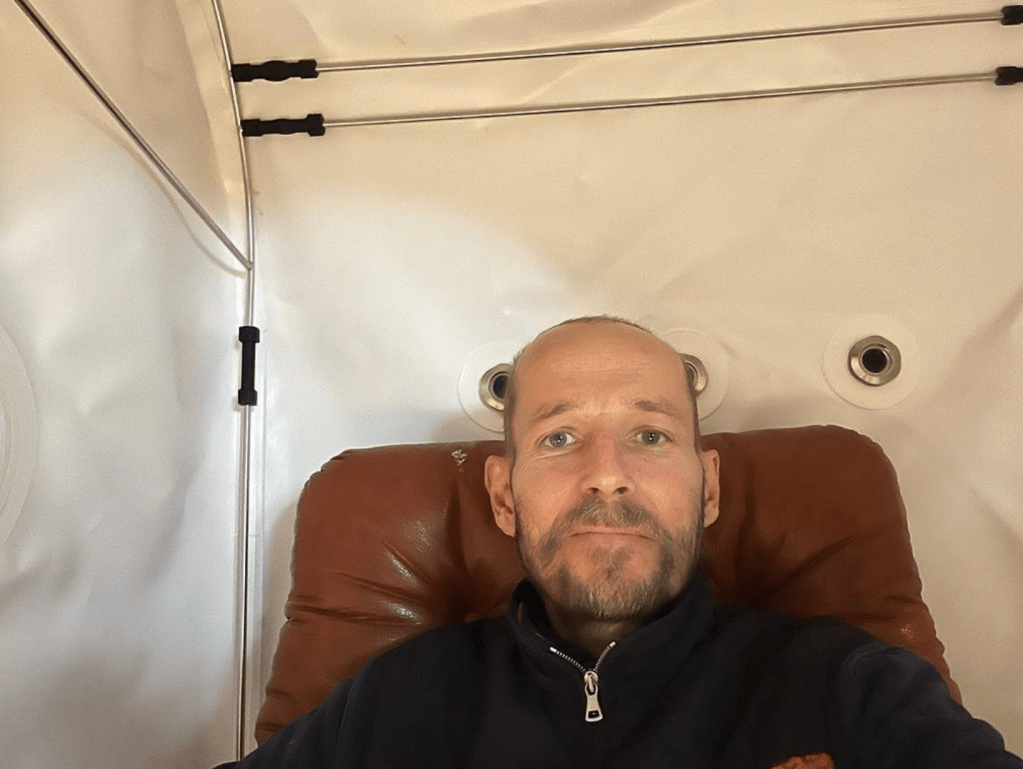 Taking to social media, the Escape to the Country host had nothing but good things to say.
'I can't tell you how happy I am with the Hyperbaric Oxygen Chamber lent to me by @o2worx', he wrote.
'It's great for people with my condition but also for recovery from injuries and general wellness.
'I'm not gonna preach but if you're interested Google it- you'll be surprised!'
Jonnie added: 'This chamber is perfect for me, no feelings of claustrophobia and it's just big enough to get my favourite comfy chair in it!
'I actually look forward to each session knowing that it's doing me good whilst being able to do a bit of work'.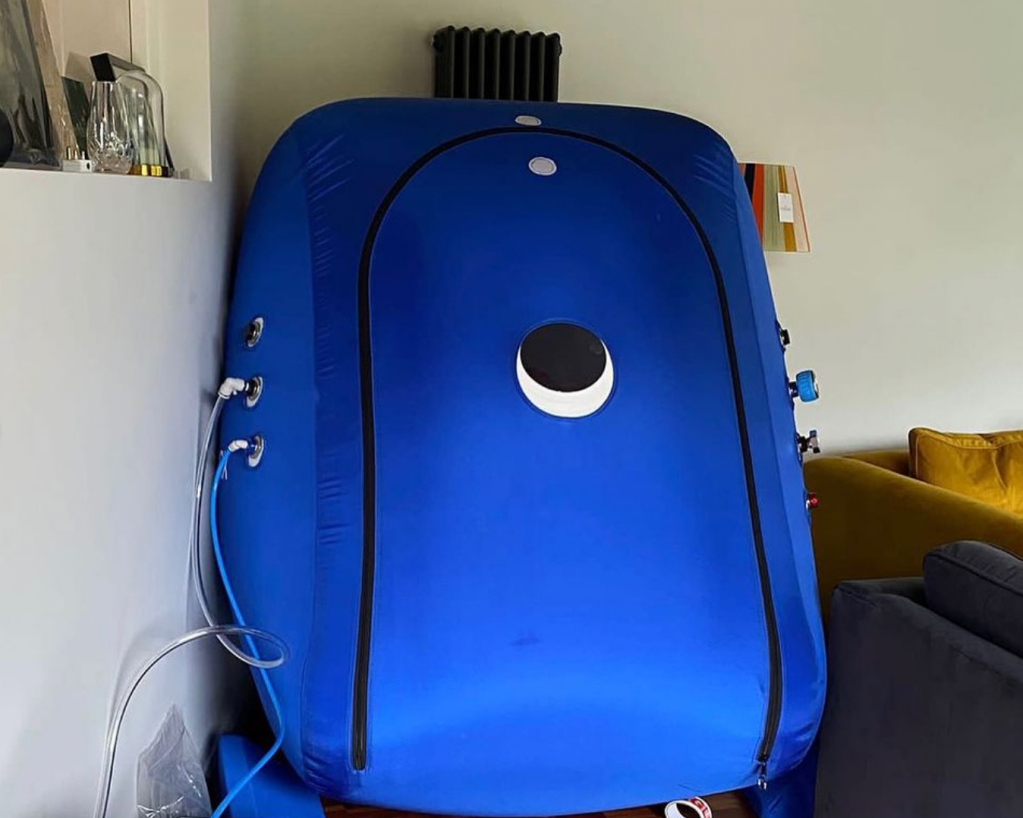 The property expert then joked that he also likes to watch Netflix in the chamber, and was sitting inside it at the time of sharing his post.
Jonnie's Insta carousel included selfies of him lounging in his beloved chair inside the chamber, as well as its set up in his living room.
Taking to the comments, Jonnie's followers were thrilled to get an update from him.
'I've noticed that you are looking good in recent posts Jonnie. Keep it up X', one person commented.
Agreeing, another said: 'I've noticed a definite difference in you lately you actually look so well xx'.
Having personal experience with the oxygen chamber, one follower wrote: 'It is a marvellous treatment. The chamber brought relief to my husband who suffered from advanced Parkinson's.'
'So happy you're not feeling claustrophobic in this and spreading the word ❤️… love to you all x', one added.
Jonnie has already defied doctors' expectations after they previously said they didn't think he would
However, he's still here and making lots ofhaving recently celebrated a very special occasion with
The TV star took to social media at the start of October after he and Jess tied the knot in 2016.
Jonnie and Jess are now proud parents to Rex, four, and two-year-old twins Rafa and Cormac, who remain unaware of their dad's cancer as he didn't want to 'confuse' them.
Sharing an adorable snap of himself and Jess having a meal, Jonnie wrote: '7 years married to this Angel. I use this term because the love she shows to others is beyond comparison.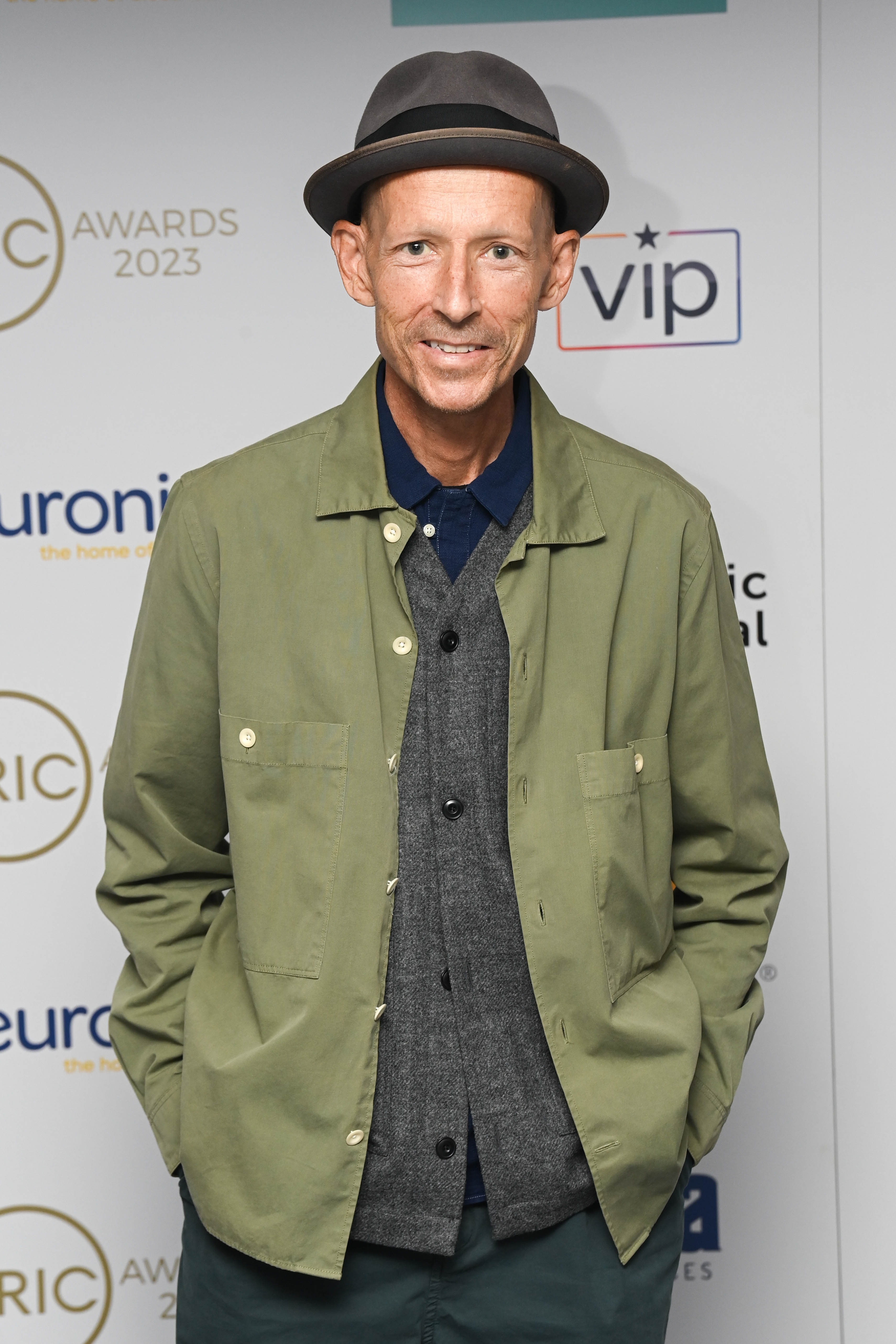 'Last night was just us; chatting, planning and gossiping. So good. Amazing food and staff at @lovagejesmond made our evening perfect.'
Jonnie has had the full support of his online fans since his cancer made headlines last year, which also translated over into his work when at the end of September.
Fronting a new installment of Escape to the Country, Jonnie headed to Somerset to help a retired couple find their dream home, with the episode actually
Sharing a shot of himself with the crew on location, Jonnie wrote on Instagram: 'Just been told about the overnight viewing figures from our show on Monday; 22% audience share, 1 million viewers and slot winner!
'Well done to all of our team on @escape_country and thanks to you so much for watching, I must admit we had a lot of fun filming this episode.'
Macmillan cancer support
If you or someone you care about has been diagnosed with cancer, Macmillan can offer support and information.
You can contact their helpline on 0808 808 00 00 (7 days a week from 8am to 8pm), use their , or for more information.