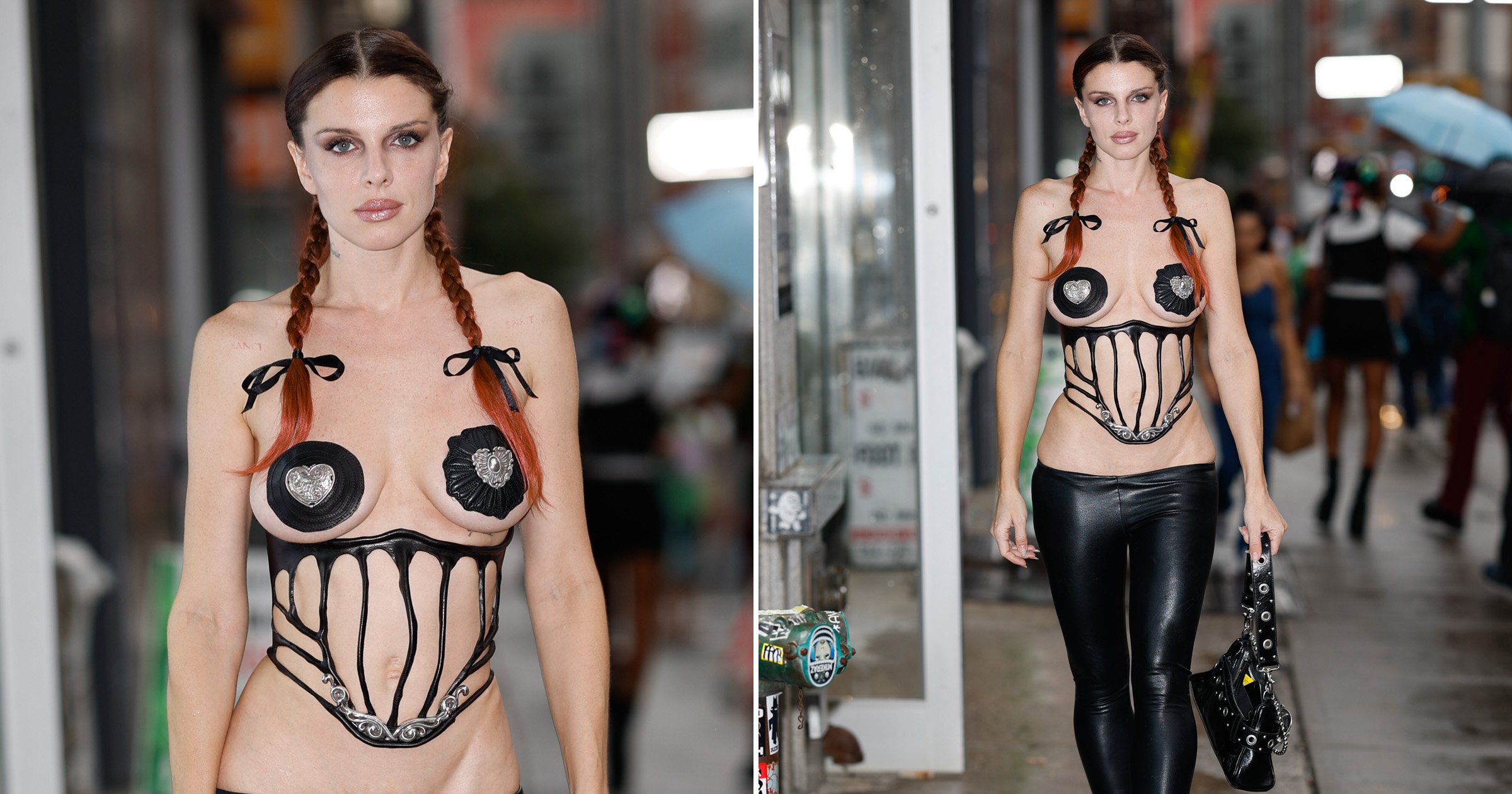 has managed to out-Julia Fox herself with her latest fashion efforts, debuting one of her most daring looks yet.
Not quite content with turning heads last week, the Uncut Gems star hit the very rainy streets to celebrate Fashion Week – in nipple covers.
In new snaps, the 33-year-old – – could be seen shunning an umbrella and instead opted for black leather pasties with heart detailing, paired with a black caged corset and low-rise trousers from Seks.
If that wasn't enough, she completed the unique outfit with an embellished bag and furry black flats, ideal for New York Fashion Week.
There is only one person on the planet that could pull the interesting ensemble off and we're looking right at her.
Julia made headlines after she popped up at Naomi Campbell's Pretty Little Thing fashion show in a tiny two-piece, covering up in a coat as she took her seat inside Cipriani.
Unpacking the daring look in a chat with ET Online, she admitted that …
'There were a lot of haters, being like, "This is unacceptable. This is setting such a bad example." But, it's like, "Why?" It's just my body,' she said.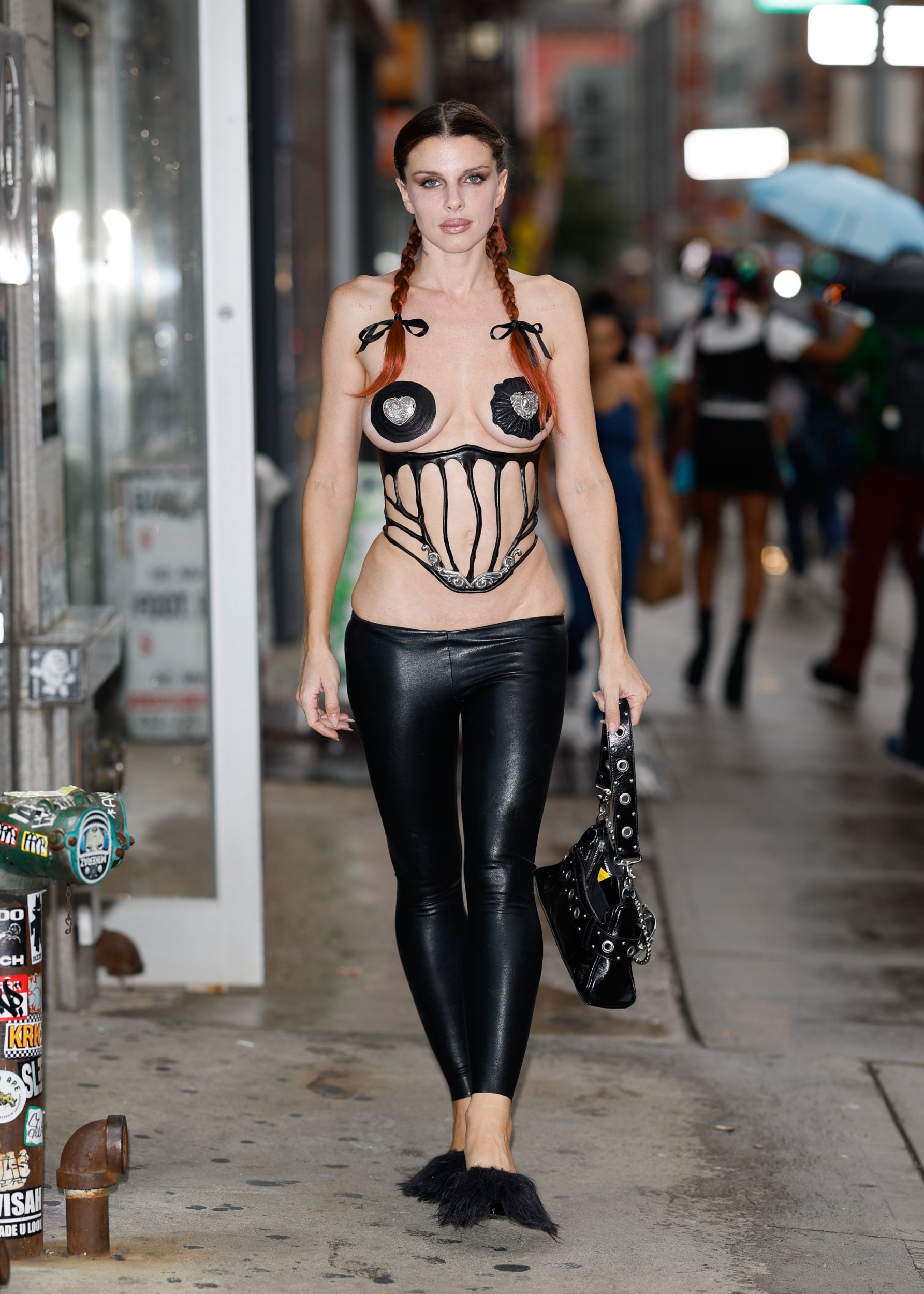 'Is my body ugly? Is my body a crime? Did my body slap your grandma? The way that they were acting, it was like, What the heck!'
Julia also insisted that she only gets dressed up in headline grabbing options for special occasions, promising that she's a lot less glamorous behind closed doors.
'If people could see what I dress like in my day to day, it's literally like boxers, stained, dirty T-shirts, Adidas slides. It's not this,' she added.
'That's why when I do get dressed up, I want to go all out because my real life is so unglamorous.'
We are absolutely not worthy.