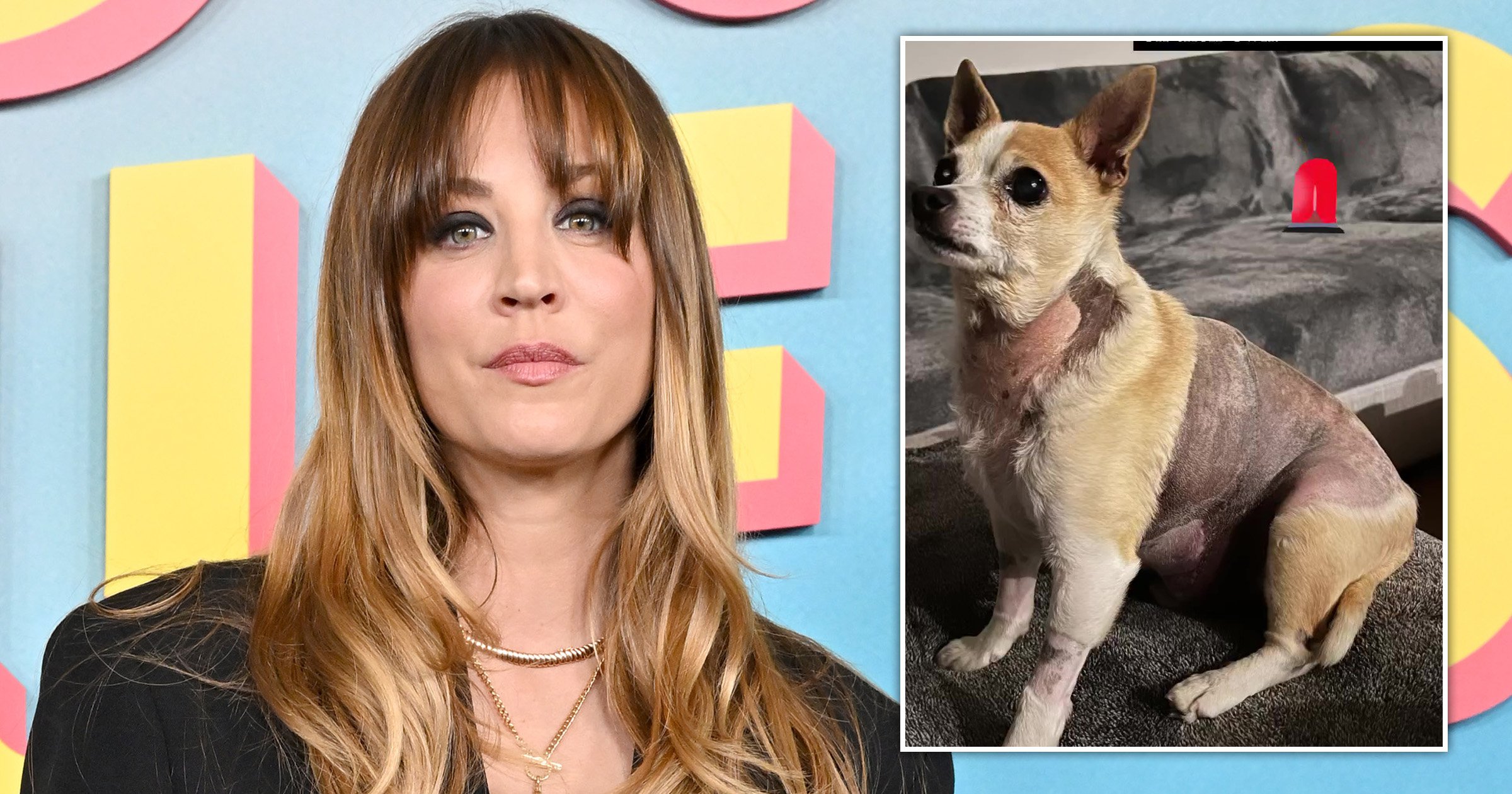 has revealed her beloved dog King has been seriously unwell.
Taking to , the 37-year-old star – who – explained that the pup needed to undergo 'super intense' surgery but is on the road to recovery.
Doting mum Kaley explained that an 'extremely dangerous' weed was to blame for King's illness.
Sharing a photo of a tiny piece of foxtail placed on her lap, the actress wrote: 'This is a foxtail. They are extremely dangerous to animals esp . We spent the last two months trying to figure out what was wrong [with] our King.'
Kaley went on: 'He had been violently ill and nothing was working. Many vet appts, surgery and endless meds. Finally found a specialist who found two of these in his body days away from piercing his heart!'
Posting a photo of little King, she added: 'He is doing soooo much better but as u can see he has tons of stitches from a super intense surgery. Also please note these must be surgically removed. They do not heal on their own!'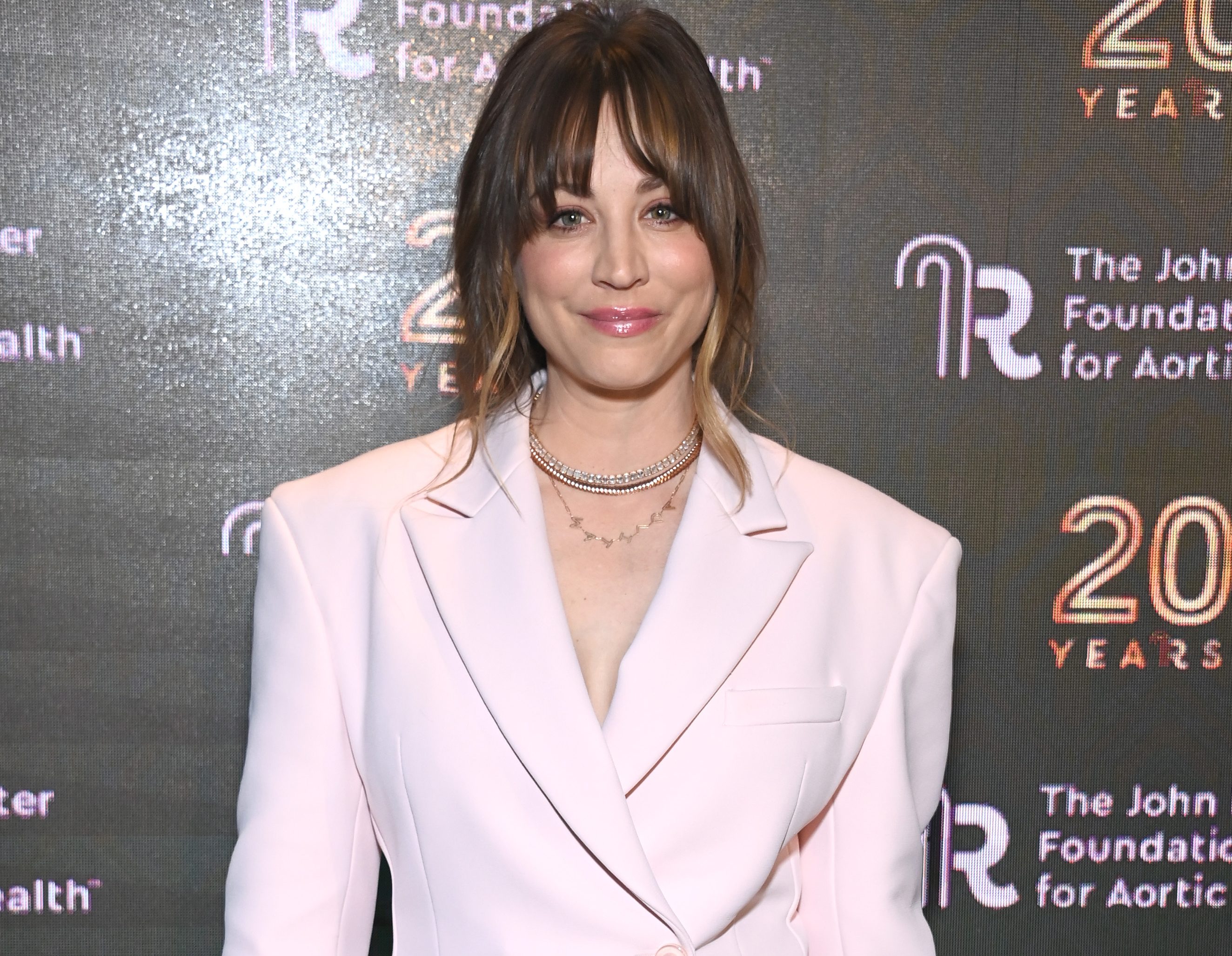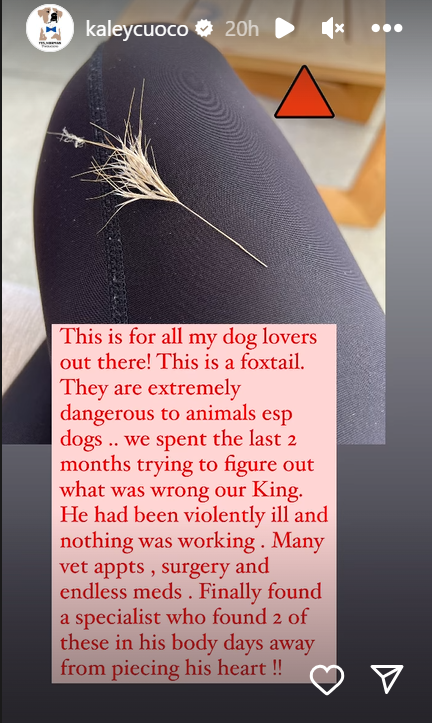 The Big Bang Theory star concluded: 'Take care of your pets or don't have one! We are so grateful he is OK and will live a long happy life!'
Foxtail can be found in the UK and according can be 'fatal' to dogs and cats.
The organisation's website notes: 'The foxtail is a spikelet that carries a foxtail grass seed and is common throughout the UK.
'The sharp points on the foxtail's barbed seed heads can easily become lodged in a dog's or cat's skin and can even burrow their way inside an animal's body.'
Once inside, the seed heads – which don't break down in animals' bodies – can travel to organs and result in death if left untreated.

Have you heard of foxtail before? Comment Now
Long-haired dogs are at higher risk, as the seed heads are hard to spot in their coats, as are smaller dogs with 'open, upright' ears.
The website notes it's best to walk pets away from overgrown areas and always check their coats if you've walked through a spot where foxtails grow.