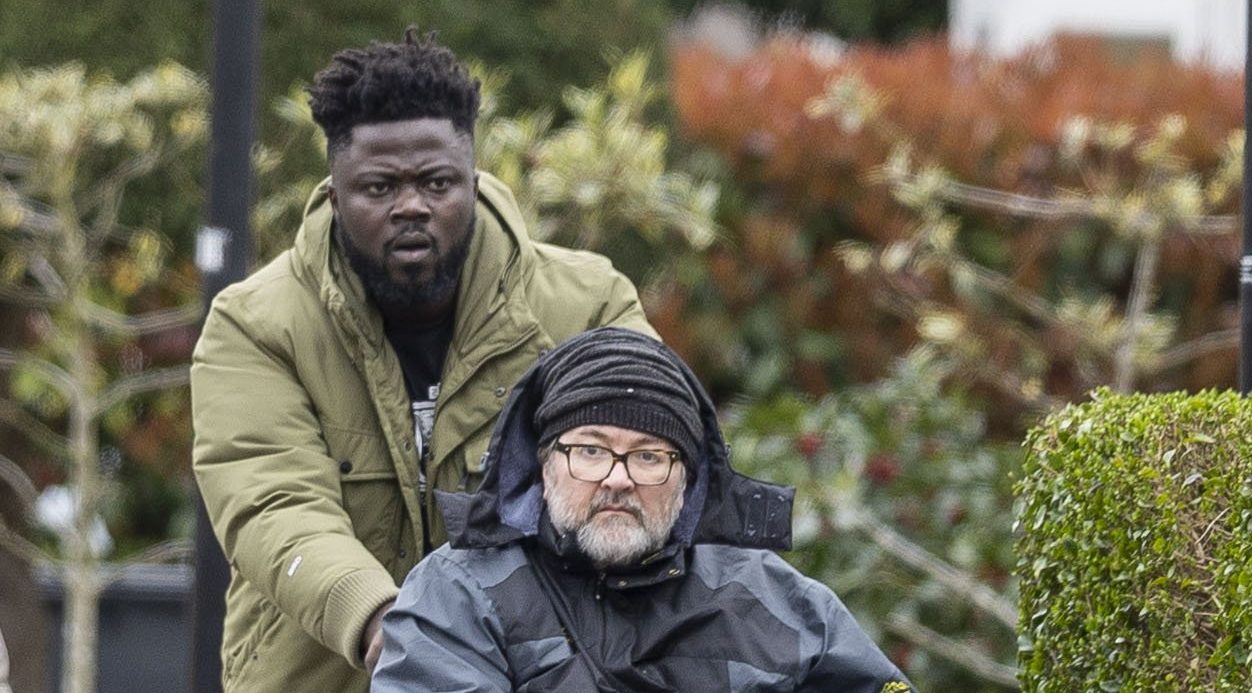 's seriously ill husband was spotted out and about in a wheelchair in .
The presenter's spouse was wrapped up warm in a hat, coat and gloves as he was pushed along by a carer.
Derek suffered after he in early 2020 and is still on the road to recovery.
A friend of the family revealed to : 'Over the last couple of weeks Derek's been going in and out of hospital for a number of ongoing appointments and tests, as a number of referrals he has been waiting for since his first release from hospital in April 2021 have come through.
'Even though he can only sit for very short periods of time, the medical teams are now very keen he gets short bursts of fresh air with his nurse to aid his recovery.
'Derek's friends and Kate are really hoping he can build on this'.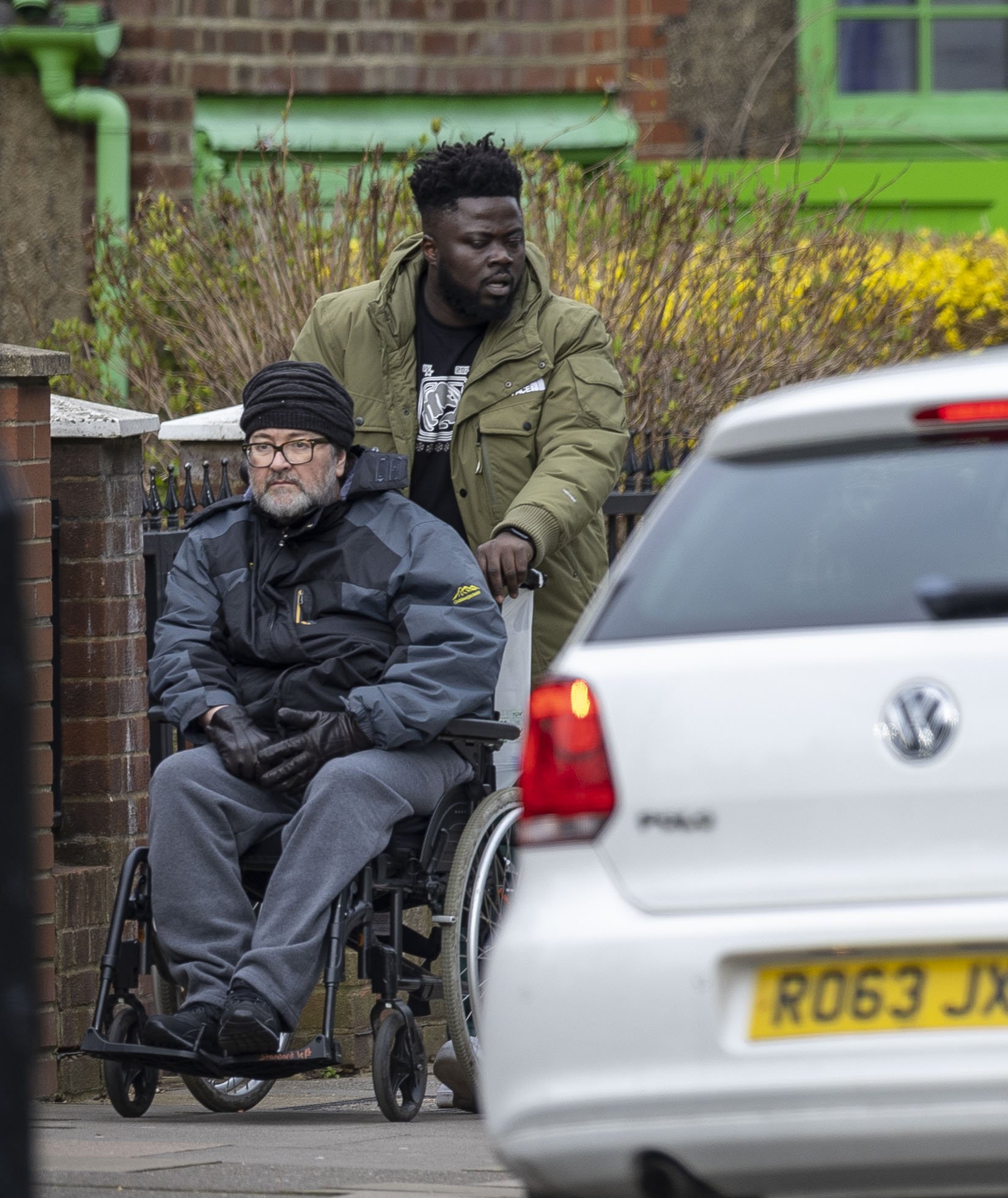 The 55-year-old former lobbyist was hospitalised for 13 months with the virus and remained in medically-induced coma while there.
Still requiring around the clock care, the broadcaster's husband initially returned to their family home in April 2021.
Since his release, he has been numerous times for a variety of health complications.
Kate, also 55, was asked how her family was coping in a recent interview, to which she responded: 'They're OK, they're good. It is challenging, he's still very, very damaged.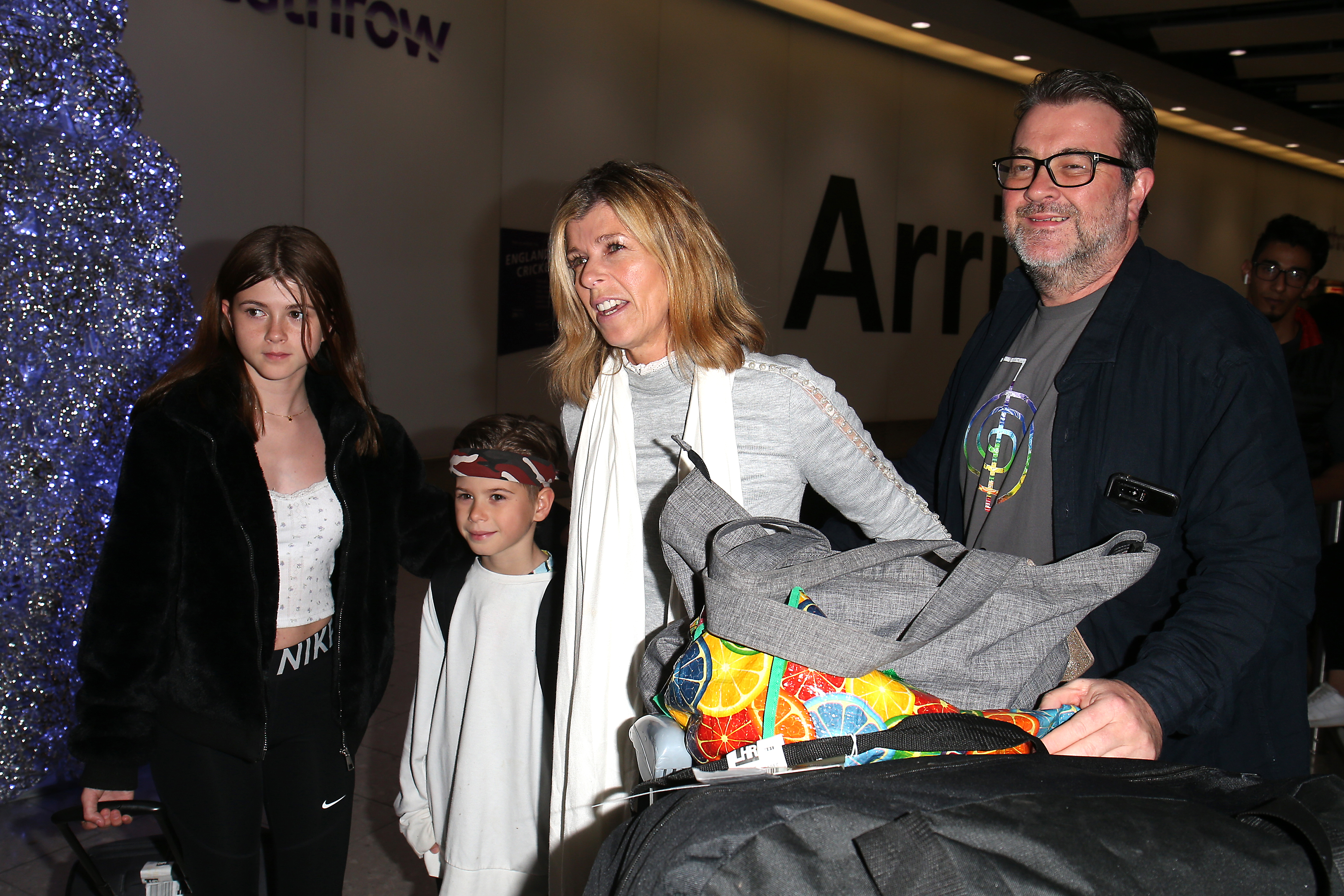 'He still can't really move, still can't really speak, still fed through tubes, and so there's a long road ahead.
'But if you compare it to last Christmas or the Christmas before, when he was still in hospital then you can see improvement.
'It's just, you just want it to be quicker and faster, of course, like everybody would.
'But it's a challenging one – he spent most of last year in the hospital as well for various different things, so it was lovely to have him home'.
She shares two children with Derek – Darcey, 17, and Billy, 13 – and said they were all pitching in to try and keep their dad mobile on days where he has the strength for it.
Kate Garraway's husband Derek Draper still 'very damaged' and 'can't really speak' amid long Covid recovery