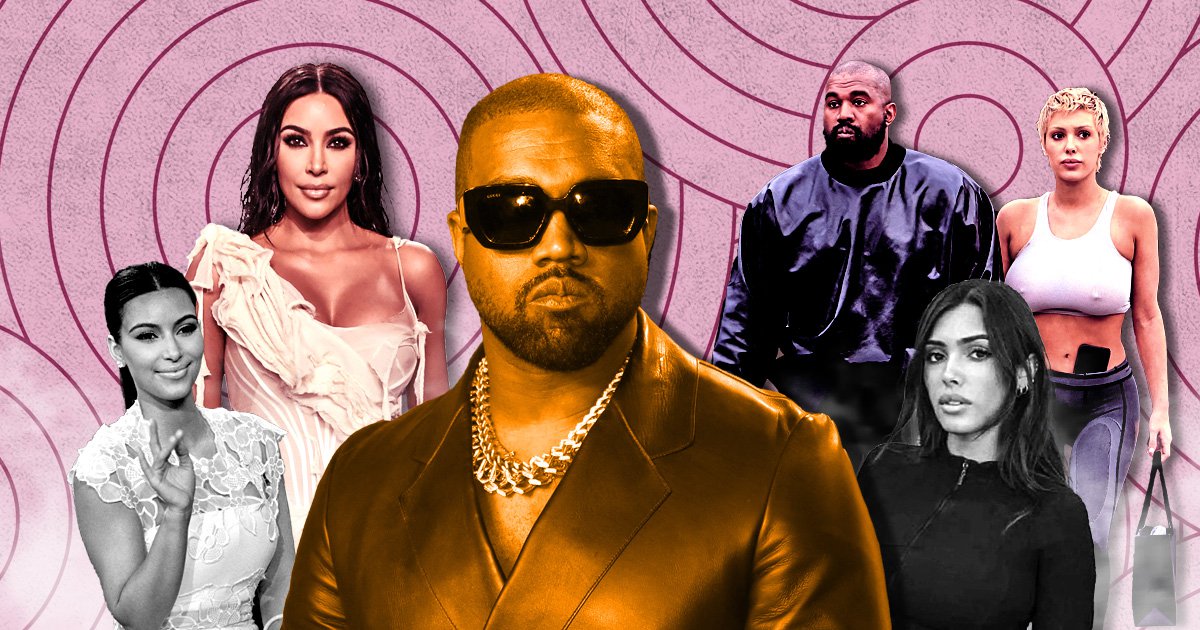 We thought was taking the biscuit when he wore oversized rubber boots for weeks.
Or when he stepped out in Peter Pan-style leggings.
And who can forget when he threw out ex-wife 's wardrobe and turned her into his fashion muse?
But his is like nothing we've seen before. In fact, it's actually just sad.
The couple's fashion sense has gone completely off the rails and crossed over into the next dimension and it's uncomfortable to watch unfold in real time. I usually think Kanye has gone too far with every ridiculous outfit he wears, but his and Bianca's latest looks make eccentricity look tame.
What's even worse is that in the latest images, Bianca looks utterly miserable going along with the whole charade.
That is unless he's now convinced her that smiling doesn't 'look cool', which was his previous reason as to why he rarely flashes those pearly whites.
Kanye is of course no stranger to controversy – it was not even a year ago that he was essentially blacklisted from Hollywood over his allegedly antisemitic comments on social media. He's someone who undeniably marches to the beat of his own drum, a trait that was admirable in the early years of his success, but his complete disregard for the conservative and religious culture of Italy in recent weeks has been undefendable.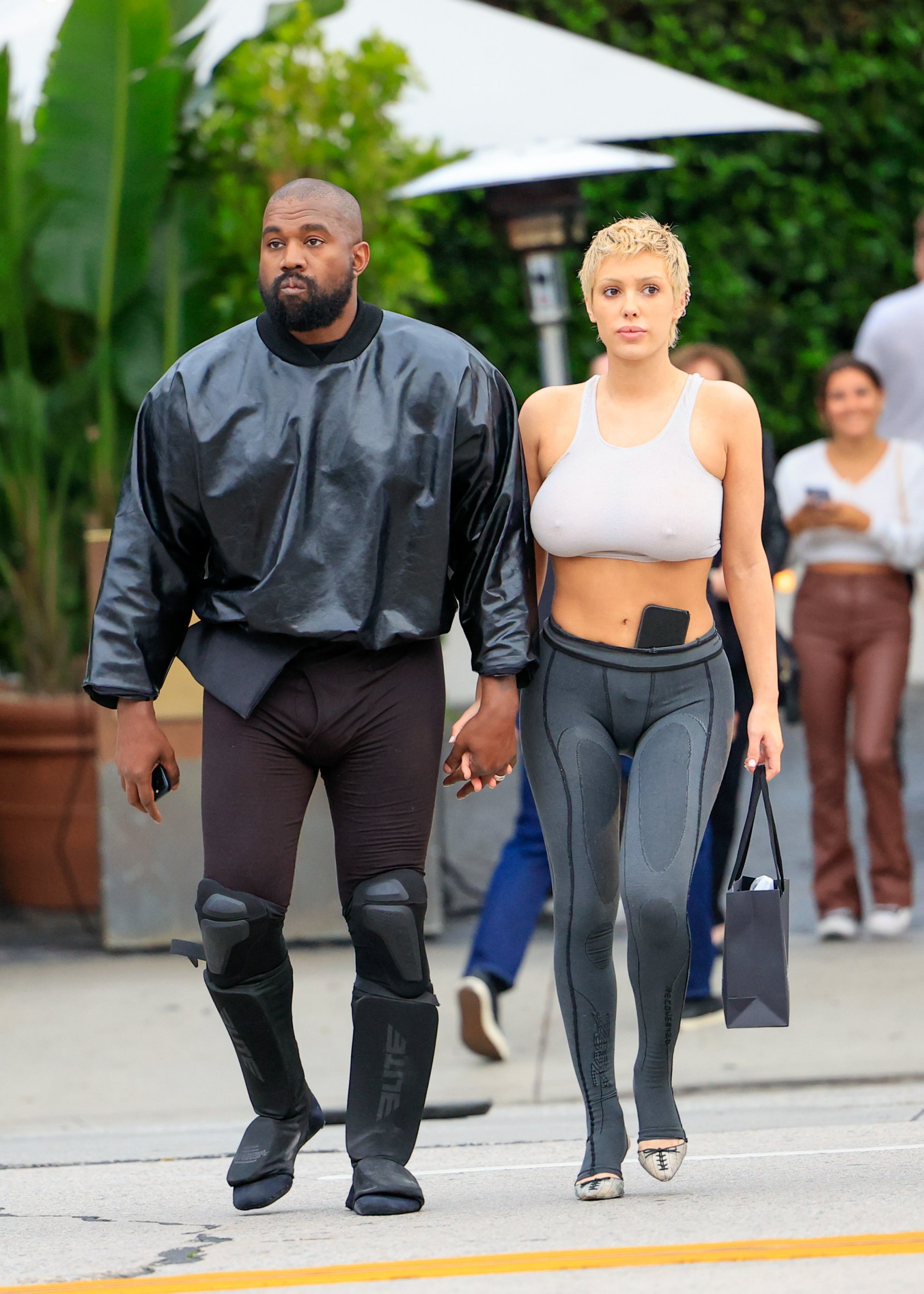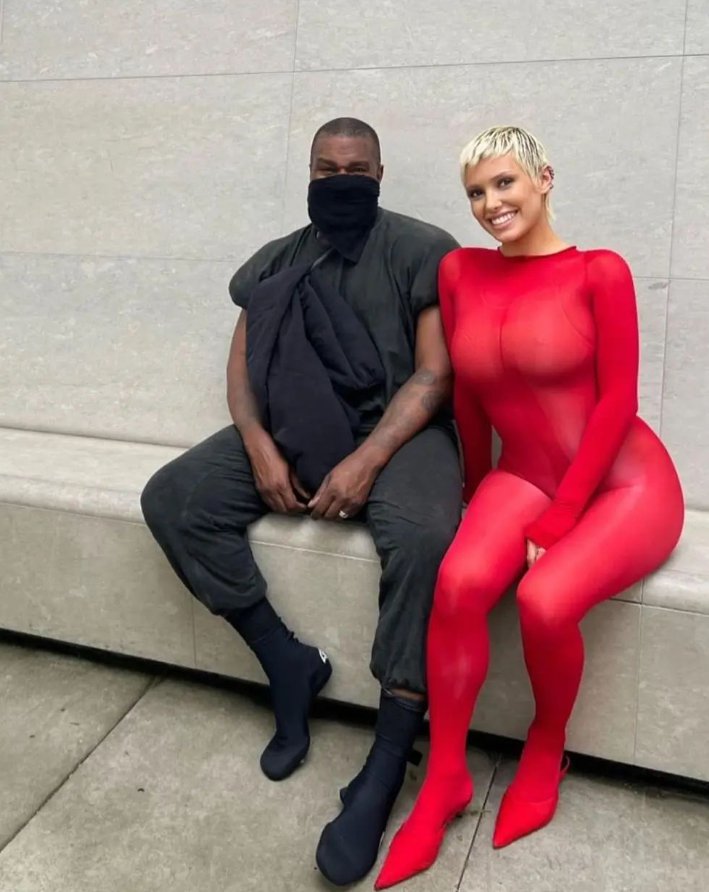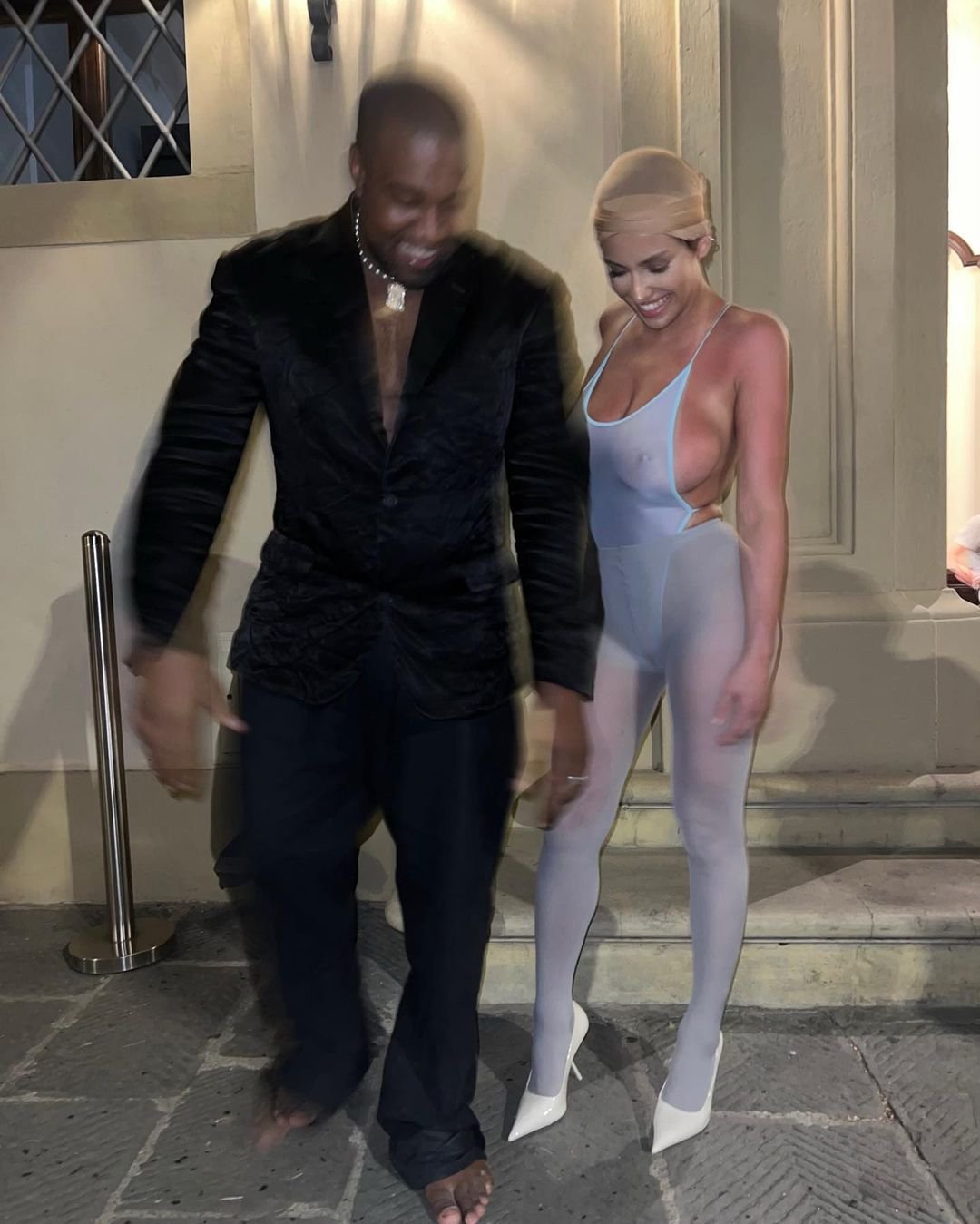 The Grammy-winning rapper has traipsed around the European country all summer with Bianca in tow, enjoying authentic meals and hanging out with high-end designers.
However, they seem to have caused upset in every city they've popped up in.
Not long after they arrived, Italian locals were perturbed with Bianca's choice of outfits as she strolled around in sheer low-hung tank tops. Weeks after ditching shoes and then opting for socks instead, Kanye began walking around barefoot.
Then Bianca modelled a see-through bodysuit with her nipples more than visible underneath and stepped out for dinner, prompting calls for the couple to be arrested for disrespecting the local culture.
However, the backlash reached another level when and his bum fully exposed on a private boat in Venice as Bianca crouched in between his legs and he placed a hand on her head. Basically, without sounding like a prude, whatever was happening on that boat, it shouldn't have been happening in public.
It was then claimed that police in Venice were investigating the couple for public indecency.
And then perhaps the most ridiculous photos of the pair emerged, with Bianca seen wearing flesh-coloured leggings and a barely-there bra with only a cushion – so that she appeared nude.
According to eyewitnesses, she even held onto the cushion as she and Kanye had dinner at a restaurant, which makes for quite a sorry visual.
Many of us have wondered how and why Kanye has such a massive influence on the image of the women he dates. We've with Amber Rose, Kim and now Bianca and it's certainly something to call out and question.
Why have none of these women retained the same identity they entered the relationship with?
Kim has been open about the fact Kanye was able to open doors for her in the fashion industry as she was previously viewed merely as a reality TV star. It's perfectly fine that she used his fashion connections for her own gain and equally acceptable for Bianca to do the same if everyone's on the same page – these are grown adults, of course.
But it starts to become alarming when the women morph into these sexualised objects while Kanye goes the opposite way, literally covering almost every inch of his body, including his face, in recent outfits.

What do you think of Bianca Censori's transformation? Comment Now
Surely, this is the point we begin to seriously question the control dynamic in his relationships with women.
When Kim was clearly tired of Kanye's antics, a past episode of Keeping Up With The Kardashians showed her refusing to change her Met Gala outfit when the rapper, who had become a born again Christian, complained it was too sexy.
He told his then-wife: 'I didn't realise that that was affecting my soul and my spirit as someone who is married and the father of now… about to be four kids. A corset is a form of underwear; it's hot, for who though?' he questioned his then-wife.
'You are my wife and it affects me when pictures are too sexy.'
Interesting that his current wife Bianca doesn't seem to get the same grace. In fact, he seems content with her walking alongside him with very little clothing on.
In the same argument, Kim fired back: 'You built me up to be a sexy person and have confidence! Just because you're on a journey and you're in a transformation doesn't mean I'm in the same spot with you.'
And that's the problem: from the outsiders' perspective, it comes across as though Kanye wants his partner to change like the wind whenever he decides he's on a certain path.
We all know that he suffers with mental health issues and has previously opened up about his bipolar disorder, for which there needs to be a level of empathy and understanding.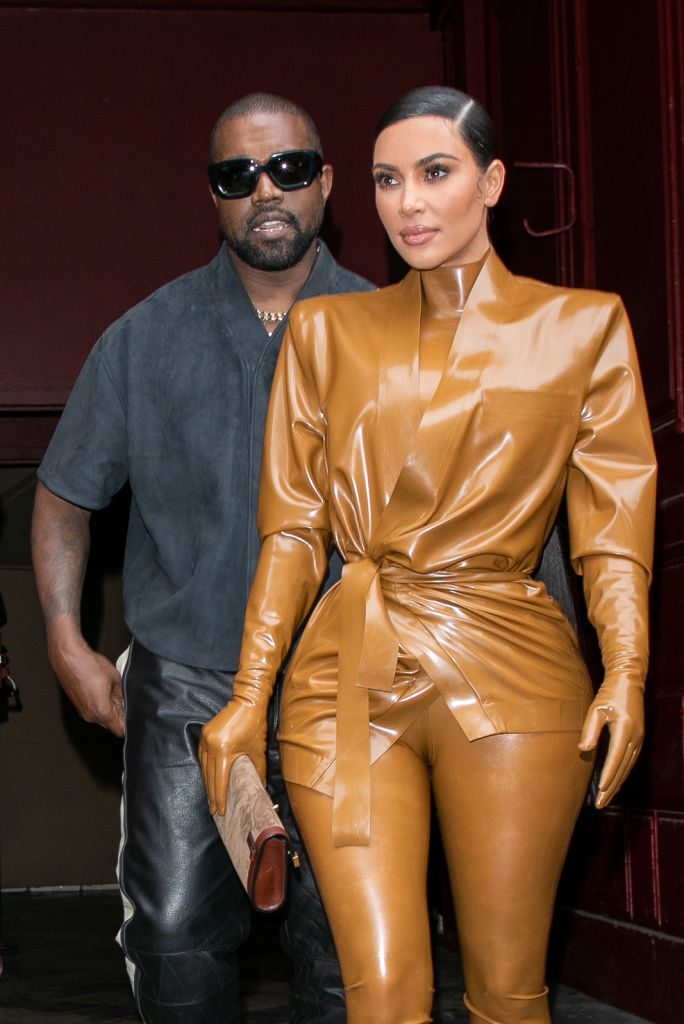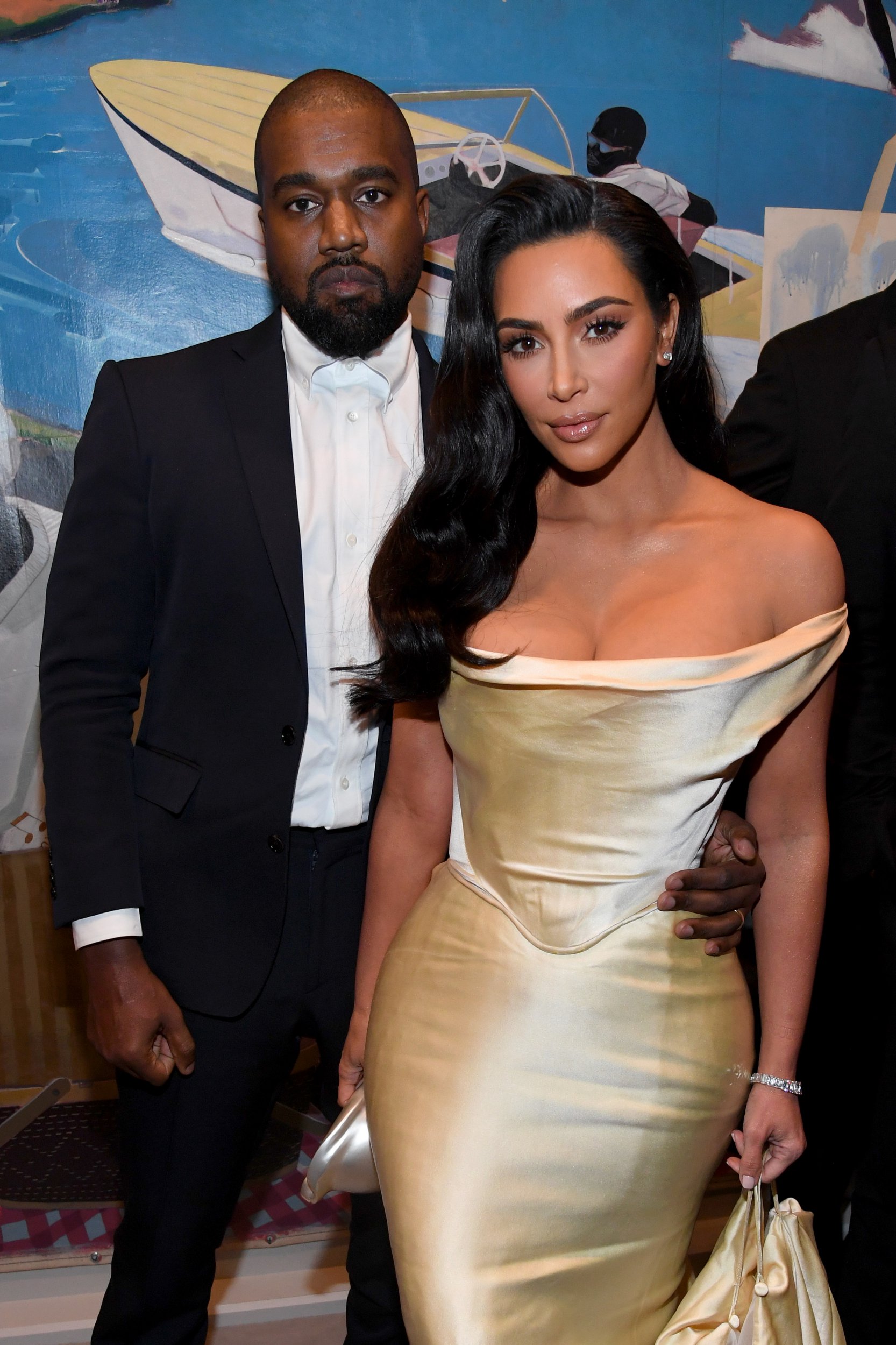 However, that can't be used as justification every time he does something outlandish. As a father who is clearly trusted to be around the four children he shares with ex-wife Kim, he simply has to take responsibility as an adult.
At some point, he should probably think with his dad brain and consider how he would feel if one of his daughter's future partners objectified them sexually on such a public level and condoned them prancing around half-n**ed.n**ed. It's almost humiliating for Bianca.
Maybe he'd feel differently about the way he treats and has treated the women in his life – Kim and Bianca included. Or, you know, maybe he wouldn't.
It's been reported that Bianca's friends and family are 'extremely concerned' about her happiness and claim that Kanye has 'blockaded' her away from them.
Whatever the truth is, if Bianca has truly lost her own identity, let's hope she finds it with or without Kanye.