In an uncomfortable moment for viewers, and her on-and-off-again partner Carl Woods took shots at each other while on live.
The 45-year-old was chatting to fans and sharing her nighttime routine with daughter Princess, 16, when the tense interaction occurred.
Katie's recently came under fire when , which apparently did not contain alcohol.
Now she's been criticised by who was heard snapping at her on the live stream as he got her children ready for bed.
While the mum-of-five sat on camera, fans asked for the 34-year-old to say hi and Katie said: 'They're saying hi Carl.'
He shouted 'hi' back off camera but insisted he appeared on the live stream and interacted with fans.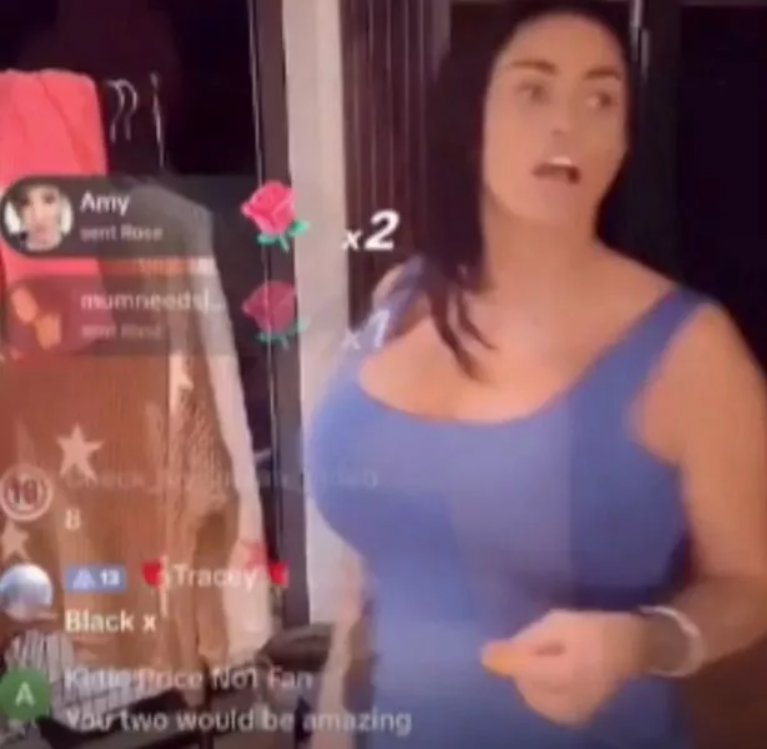 'You're so miserable,' the former glamour model said to her partner when he continued to refuse.
Fans then started to tease Katie for how she pronounced Carl, which she told him and got a rather scathing response.
'Better than the other C-word you called me earlier,' retorted the car dealer.
Ignoring his quip, Katie doubled down and asked him once again to 'come and say hello' to the fans.
'No I'm busy, I've got things to do,' came the tense reply to which Katie teased: 'Busy doing what? Washing?"'
This appeared to be the final straw for Carl as he snapped: 'Doing things that you don't do, busy getting your children ready for bed.'
The tension didn't ease as Katie called him out and said: 'Carl don't be rude. He's such a k**b isn't he?'
Still not bending, Carl refused to come on camera and later Katie quipped: 'Don't come in here and fart and then blame it on me.'
'Have you noticed in life nothing is Katie's fault ever? It's always someone else's fault,' Carl, who reunited with her in June, hit back.
The tense exchange left fans uncomfortable, especially since Katie's mum Amy confessed to not liking her current partner and ex Kieran Hayler in her book.
Metro has reached out to representatives of Katie Price for comment.