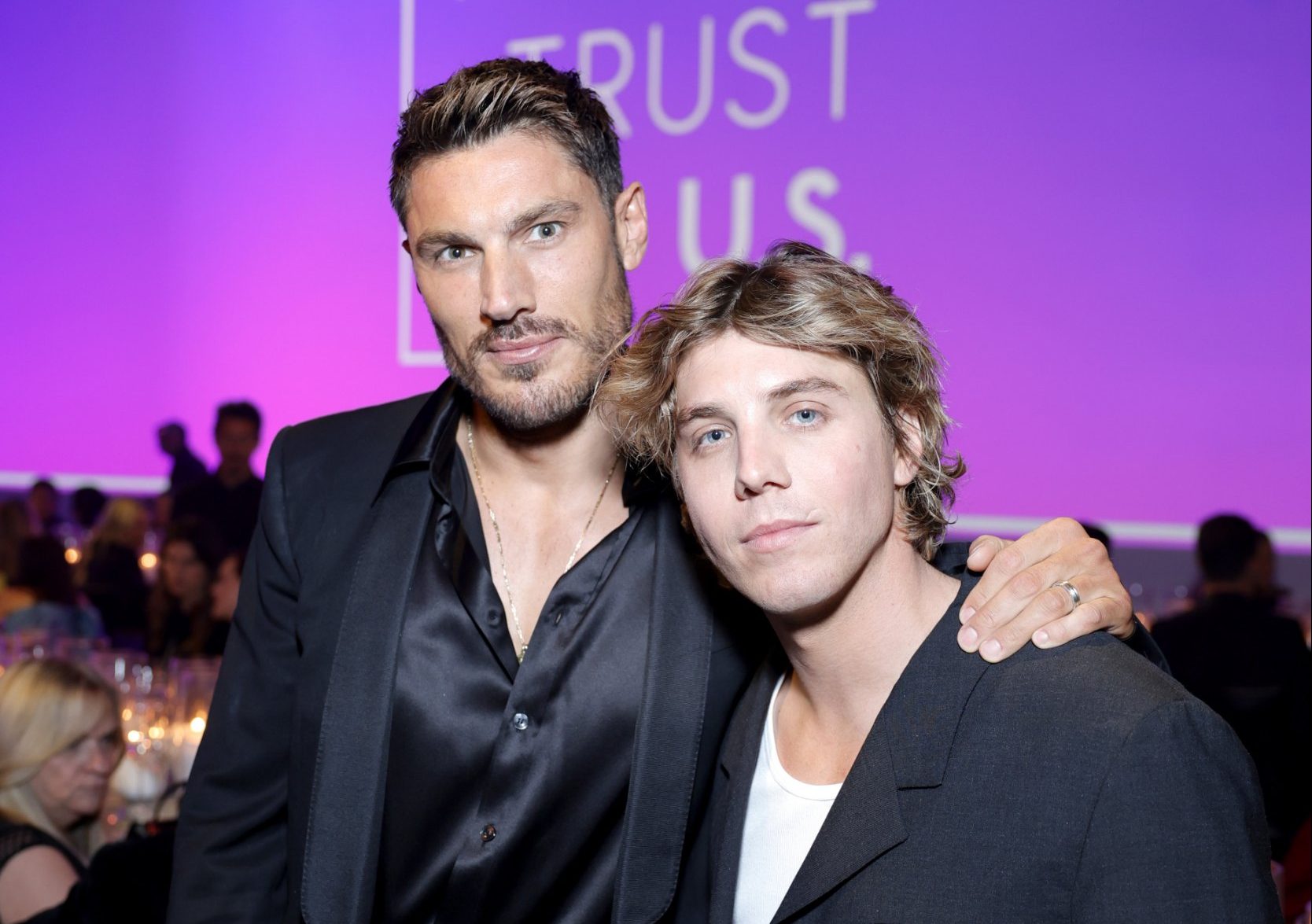 oversaw the marriage of during an intimate ceremony over the weekend.
actor, 27, officially confirmed he tied the knot with his hairdresser beau by uploading a collection of snaps from the special day online.
In the gallery of pictures, the Skims founder could be standing on the alter holding official papers as Lukas and Chris held hands in front of her.
He captioned the Instagram post with a message that acknowledged the pair were now a married couple.
It read: 'Ring finger where the rock is [sic],' and showed off the duo as they exchanged vows in what appeared to be a low-key setting with minimal guests.
Both men matched each other and wore oversized black shaggy fur jackets that they paired with leather trousers and black cowboy boots.
Kim followed suit and sported a black leather figure-hugging midi-dress that featured a plunging neckline held together by a piece of cross-crossed black string.
She styled her dark hair in her signature poker-straight fashion and copied the detailing on her dress with a silver studded choker around her neck.
Also present for the night of passion was Shania Twain who could be seen serenading the couple after they had been married.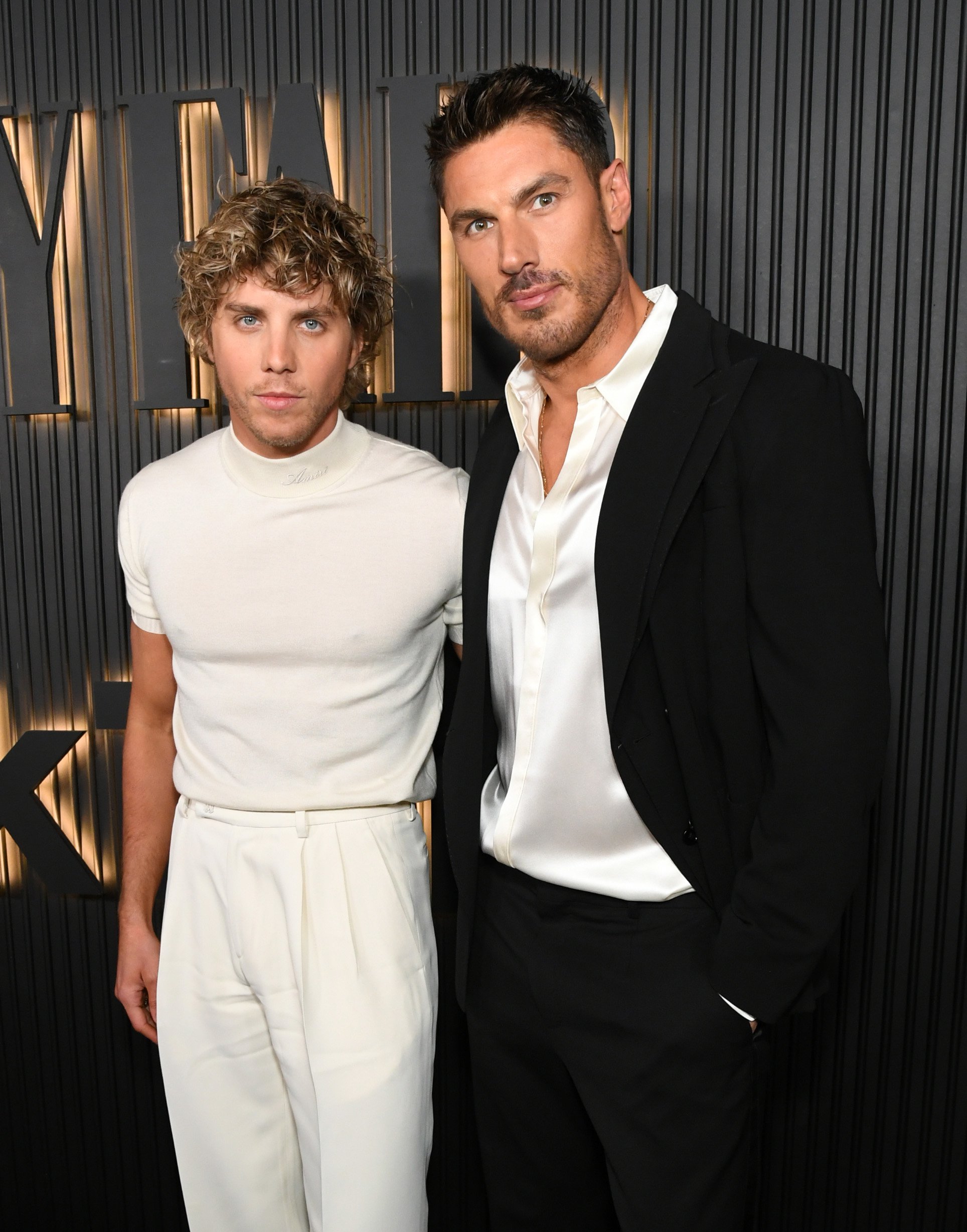 She wore a sparkly silver baggy jumper and a pair of blue denim jeans for the occasion and sang her classic hit You're Still the One while strumming on her guitar.
Underneath the post, fans showered the star with well-wishes and words of congratulations.
One penned: 'Legitimately the most Lukas Gage thing to happen to you [sic].'
Another said: 'Toughest marriage announcement in the game big congrats [sic].'
Shania herself left a message for the newlyweds and wrote: 'Congratulations to you both!! So fun getting to surprise you [sic].'
Lukas and Chris kept their relationship fairly private and fans only discovered they were an item when they officially revealed their romantic status in February.
The loved-up couple made their red carpet debut together a few weeks later and announced their engagement to each other earlier this month.