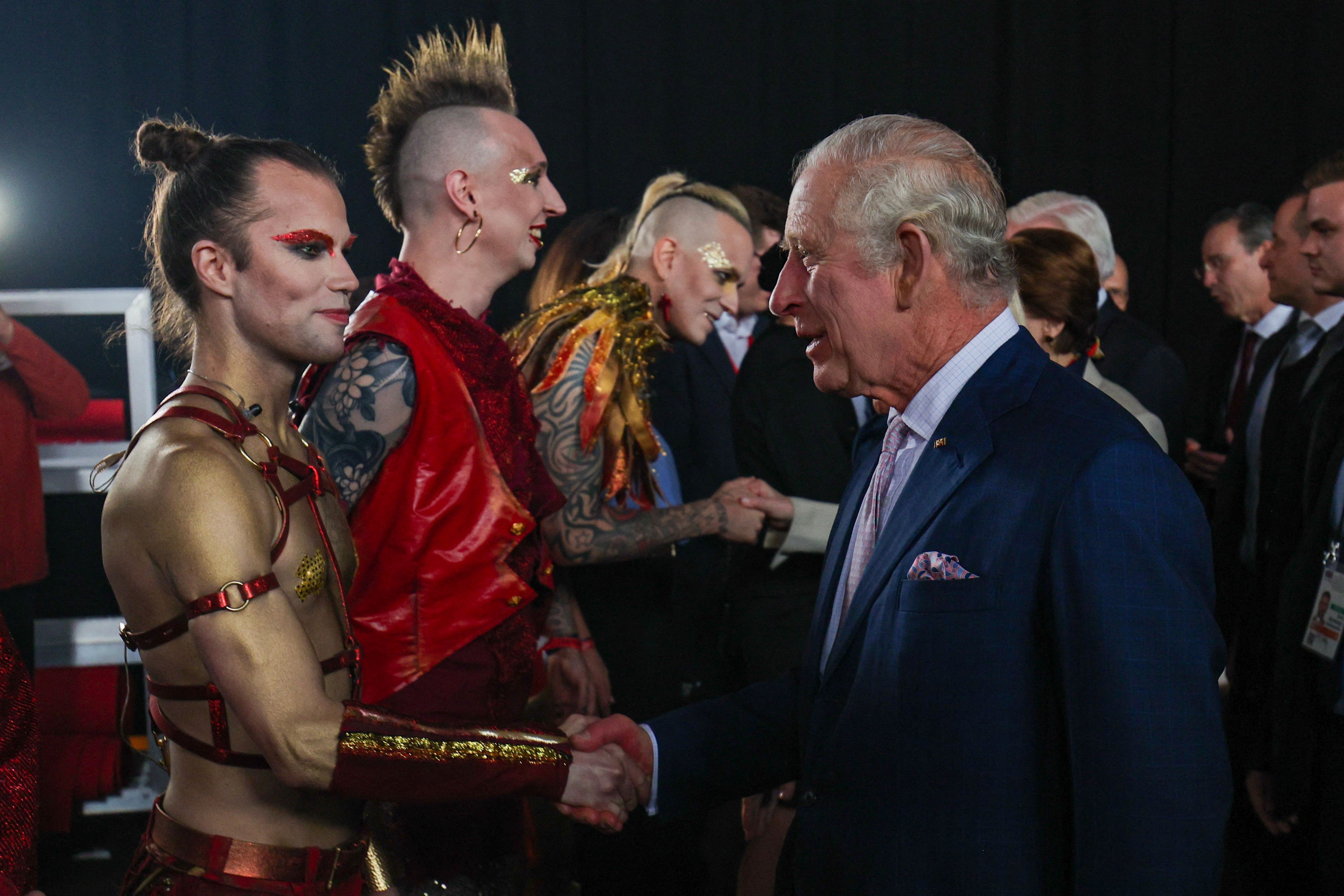 and Queen Consort Camilla got a unique welcome to Germany as they were greeted by goth metal band Lord of the Lost.
The industrial metal group are set to represent Germany at the 2023 Eurovision Song Contest, to be held in Liverpool as winners are unable to host due to the ongoing war with .
Eurovision royalty met, well, royalty on Friday as the King arrived in Hamburg during, with the royal couple attending a reception at the Schuppen 52 event in the north of the country
As part of the event, Charles and Camilla were set to be treated to a line-up of British and German music, with everything from DJs to the Band of His Majesty's Royal Marines Scotland taking part.
Oh – and the popular metal group, known for their Eurovision-hopeful track Blood and Glitter.
The synth-heavy metal song sees the singer scream in the introduction before crooning: 'Blood and glitter, sweet and bitter, we're so happy we could die.'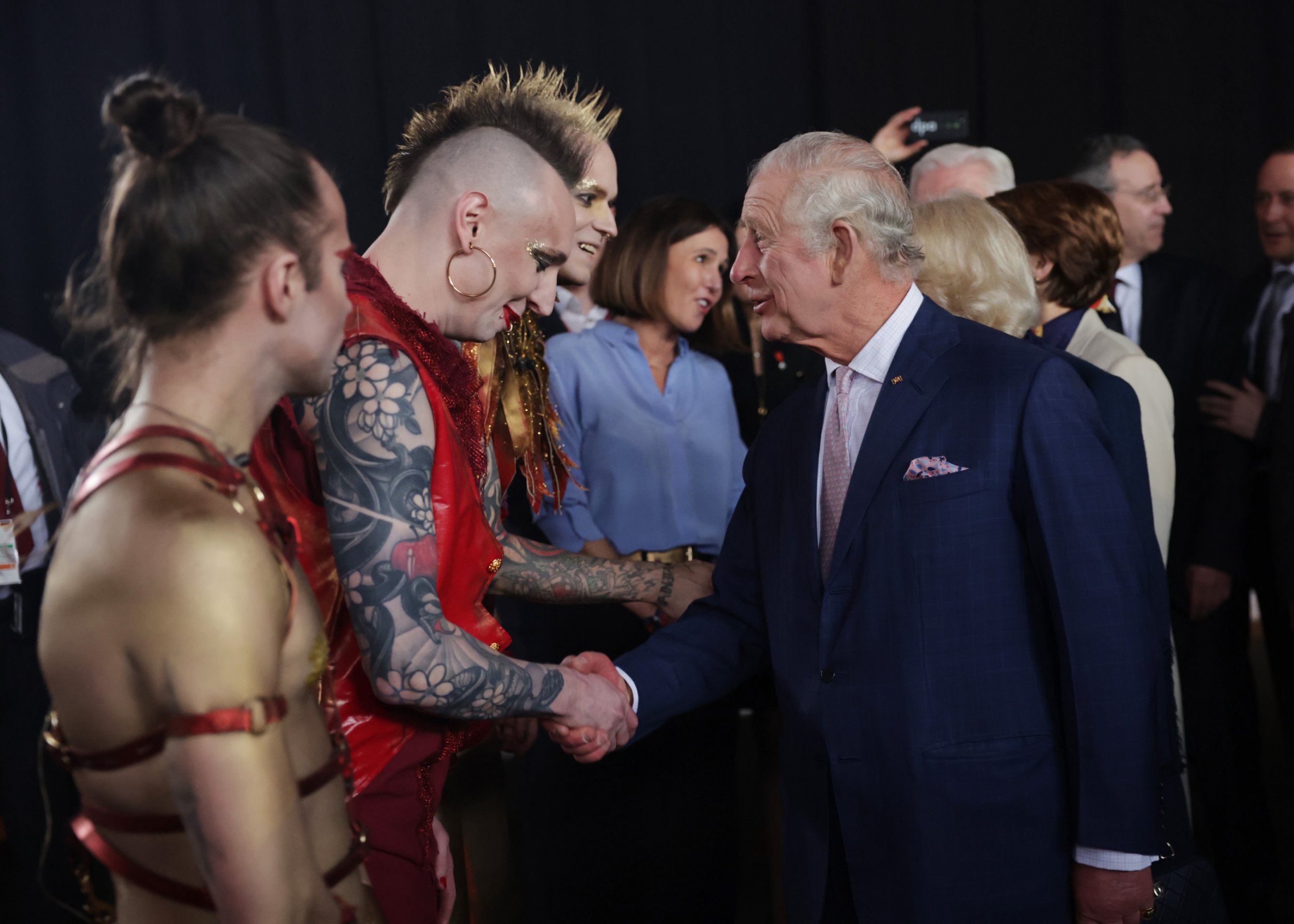 In photographs of the meeting, each of the members are dressed extravagantly and wearing thick gothic makeup – and, naturally, they came as their true selves to shake hands with the monarch.
Frontman Chris 'The Lord' Harms teased the royal meeting earlier on Friday, dressed in a skin-tight pink-and-gold bodysuit and knee-high heels and holding a vinyl record featuring his own face.
He wrote: 'Ready for the show and I brought a little vinyl present for Charles & Camilla.'
The royal couple deescended on Hamburg as part of the three-day state visit, which saw the king receive a standard ovation for speaking German in a speech in Berlin.
He is the first British monarch to address the German parliament, and spoke in both English and German as he described''cherished family ties.'
Charles also thanked the public for their 'deep sympathies' after his mother's death last year.
While Lord of the Lost is Germany's unique offering for Eurocision 2023, the UK is getting behind Mae Muller, who is following in  the footsteps of at this year's Song Contest, which is just weeks away.
And while tickets are like gold dust and hotels in Liverpool are even harder to come by, no one in the UK will have to miss out as the massive event is set to be broadcast live across the country for the first time.