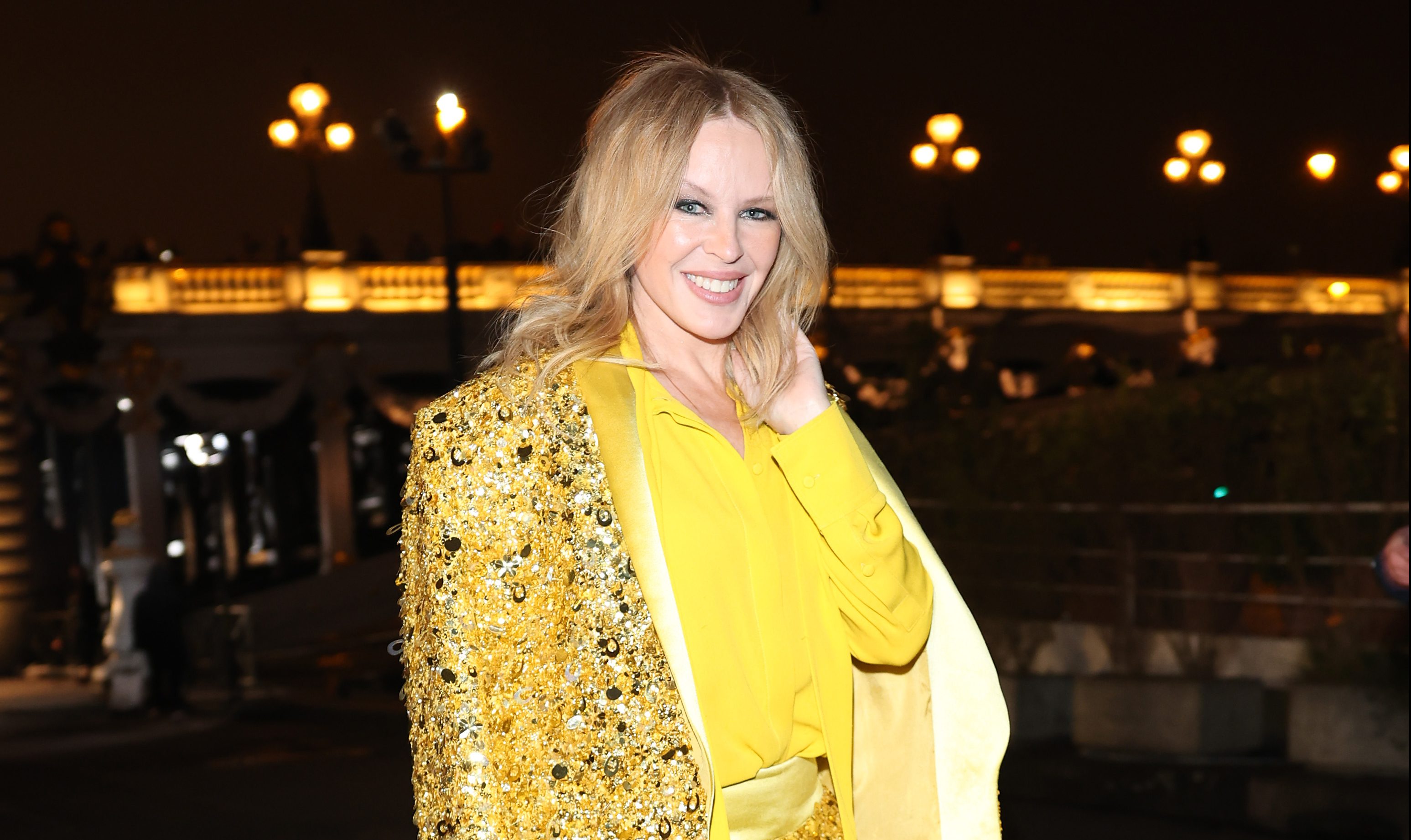 had the glitz factor when she slipped into an outfit that fans won't be getting out of their heads any time soon.
There was no missing the sparkly Disco singer as she attended Valentino's show at Paris Haute Couture Week.
On A Night Like This, the Aussie chart-topper shone brightly in a gold trouser suit worn over a bright yellow shirt.
Pop princess Kylie, 54, has had a corking start to the year, after learning her alcohol-free sparkling rosé was a Christmas top-seller.
One bottle was sold every ten seconds in the month of December, according to The Drinks Business.