's look is one for the history .
The could not have looked more stunning as she unleashed her inner showgirl in a bedazzled ensemble.
Leigh-Anne revealed that the look took three hours to put together, including hair and make-up – but oh boy, it was worth it.
Rocking up at in , the Black Magic hitmaker showcased her toned figure in a skimpy beaded one-piece.
Leigh-Anne – – added red, yellow, and green feathers and netted black gloves to complete her look.
As for make-up, the glam pop star went for a bold green eye and scraped her raven locks back into a sleek braid.
She wore trainers on her feet for ultimate comfort because, let's face it, there was a lot of dancing!
Giving fans a glimpse inside herthe singer did an Instagram Story takeover for Spotify.
'It's Carnival, so no rules!', she declared as she had gems stuck into her hair.
'We're just going all out there, lots of colour.'
Filming her finished ensemble, Leigh-Anne said excitedly: 'So, this is the final look! This is what three hours of glam can do.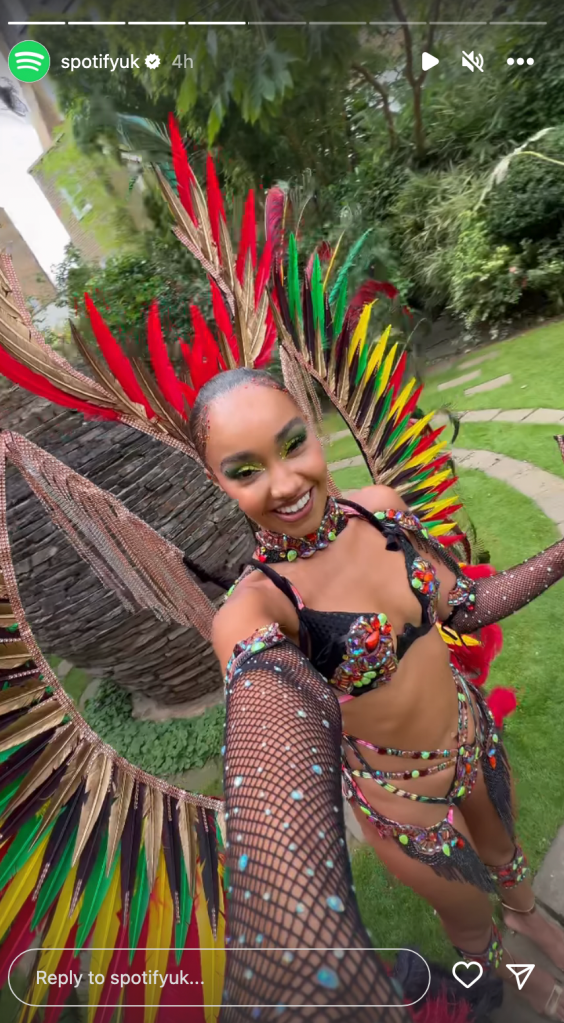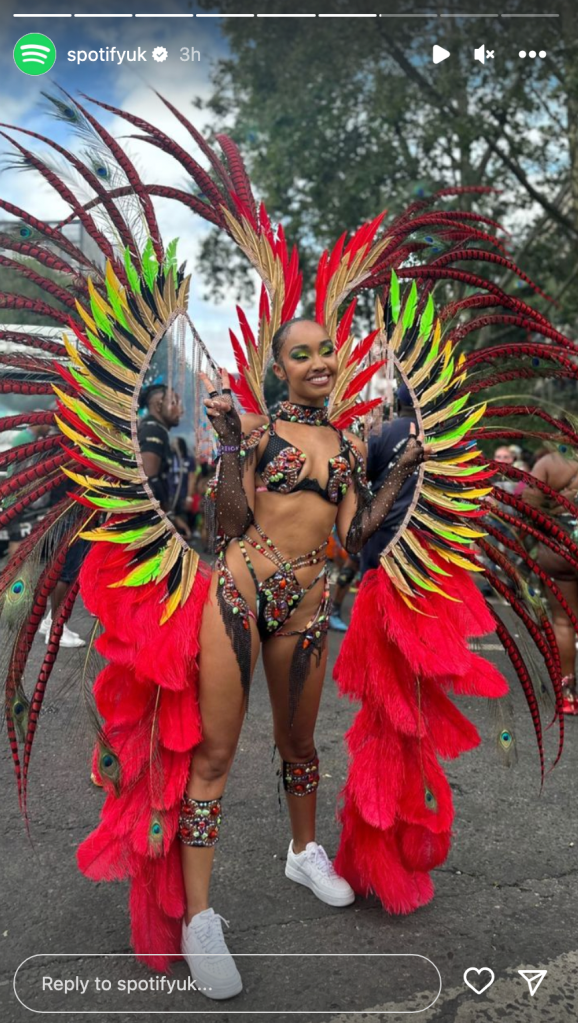 'I feel good, I feel like a Carnival queen. I'm ready, let's go!'
Later in the day, the Brit Award winner shared a series of clips as she boogied with fellow revellers.
'We are here, the vibes are vibing!', she shouted over the loud music.
'It is beautiful here. We're having a good time, let's go!'
Naturally, fans' jaws were left on the floor after Leigh-Anne unveiled her outfit.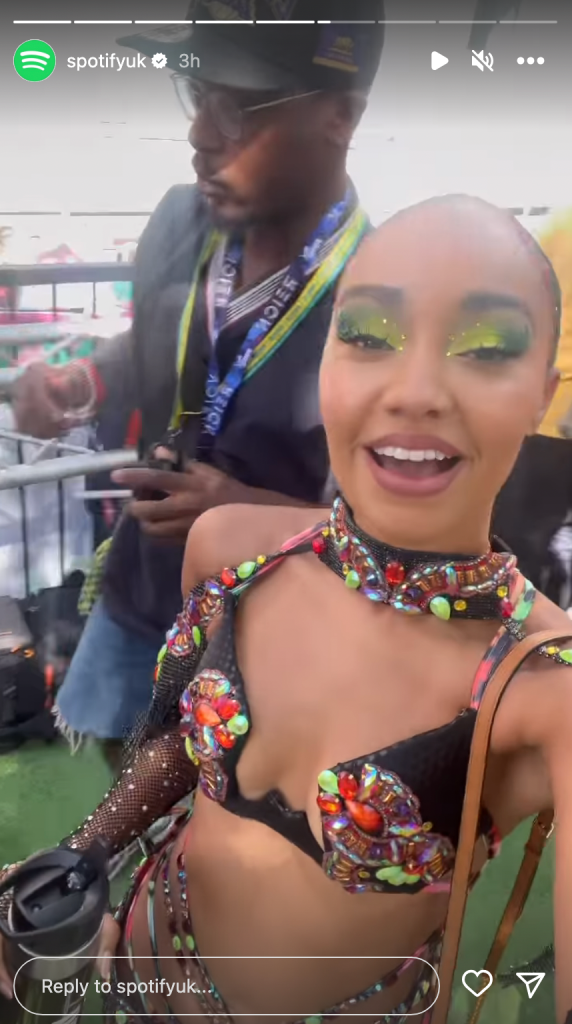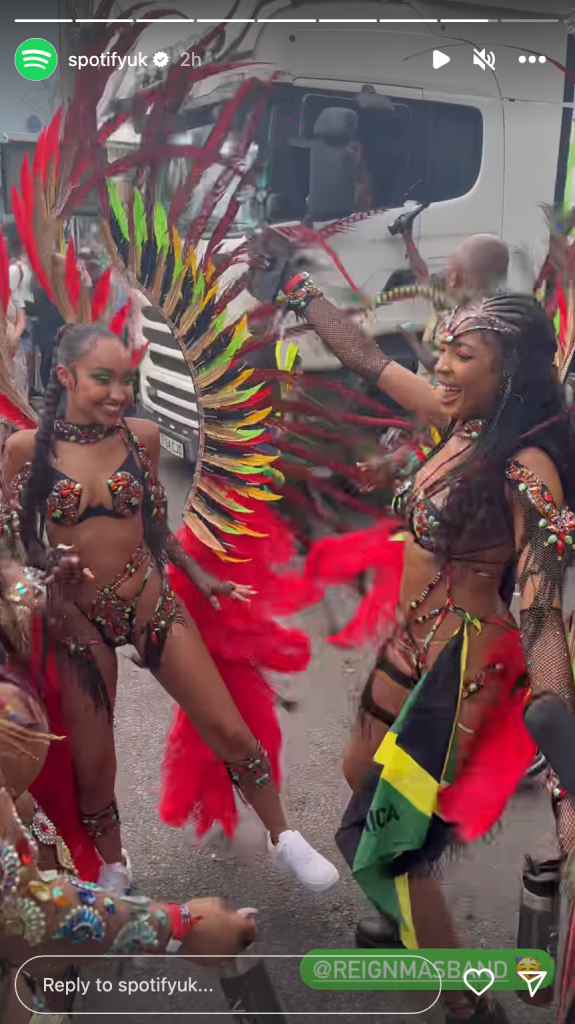 'Thank you @LeighAnneMusic for always gracing us with your god-tier visuals and fashion. Leigh supremacy till the wheel falls off', one person tweeted.
'She's on fire', declared another.
'This is a MOTHER', another tweeted and, truly, we agree.
Leigh-Anne is no stranger to Notting Hill Carnival, having attended several times in the past.
However, we think it's fair to say this year's look blows every other out of the water.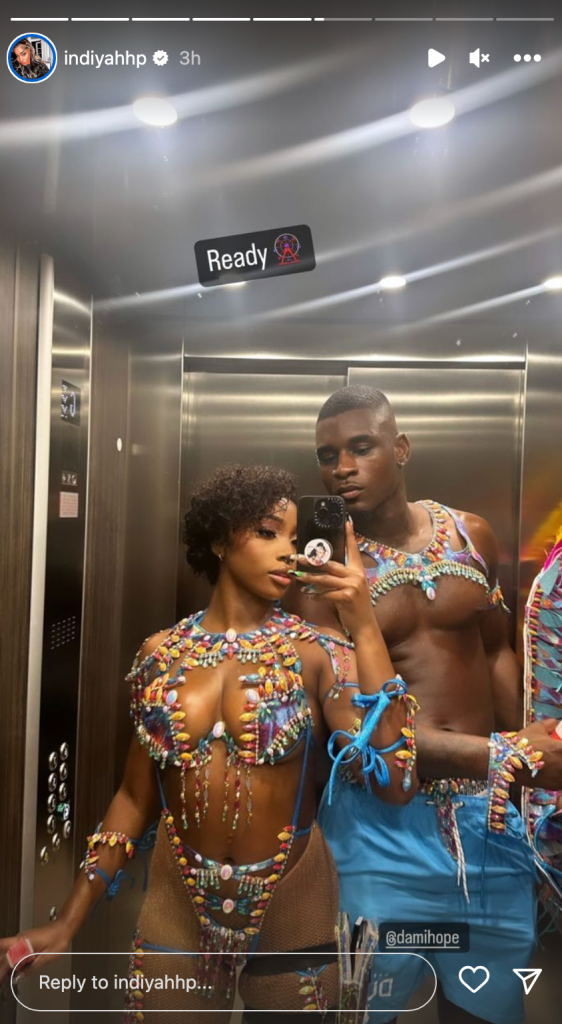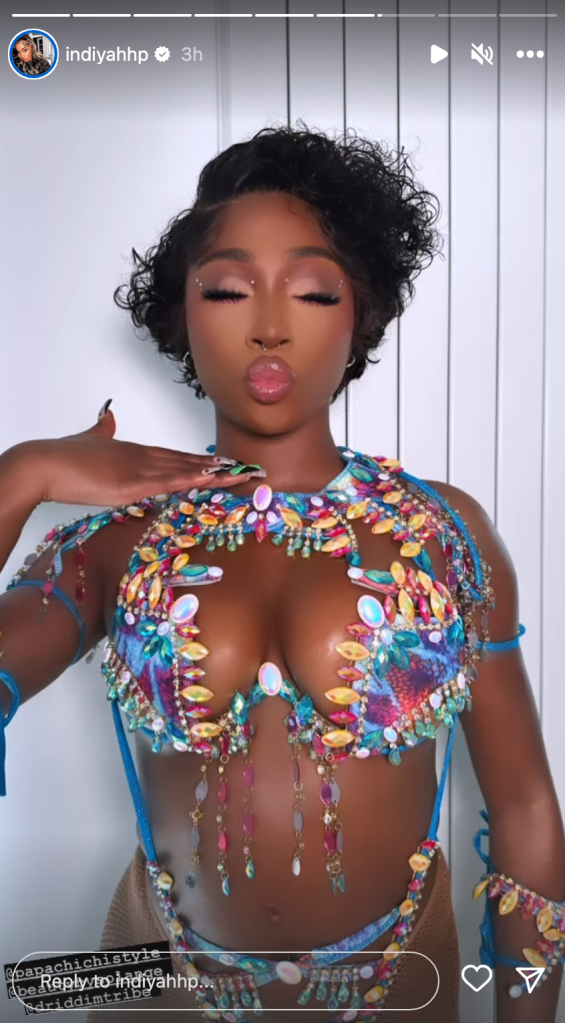 Sporting her dazzling bodysuit, Leigh-Anne was joined by Love Island couple Indiyah Polack and her boyfriend Dami Hope.
The 2022 stars went for matching outfits, with Indiyah in a bejewelled one-piece and Dami in complimentary shorts, and they looked like the ultimate power couple.
As ever, Notting Hill Carnival
The likes of Lily Allen, Idris Elba, and also Shaggy dropped in.
In fact, Luther actor Idris, 50, got fully into the swing of things as he took the mic and showcased his rapping talents.
Idris hosted his own DJ set as a surprise guest at the festival which celebrates Caribbean, hip-hop, and R&B music.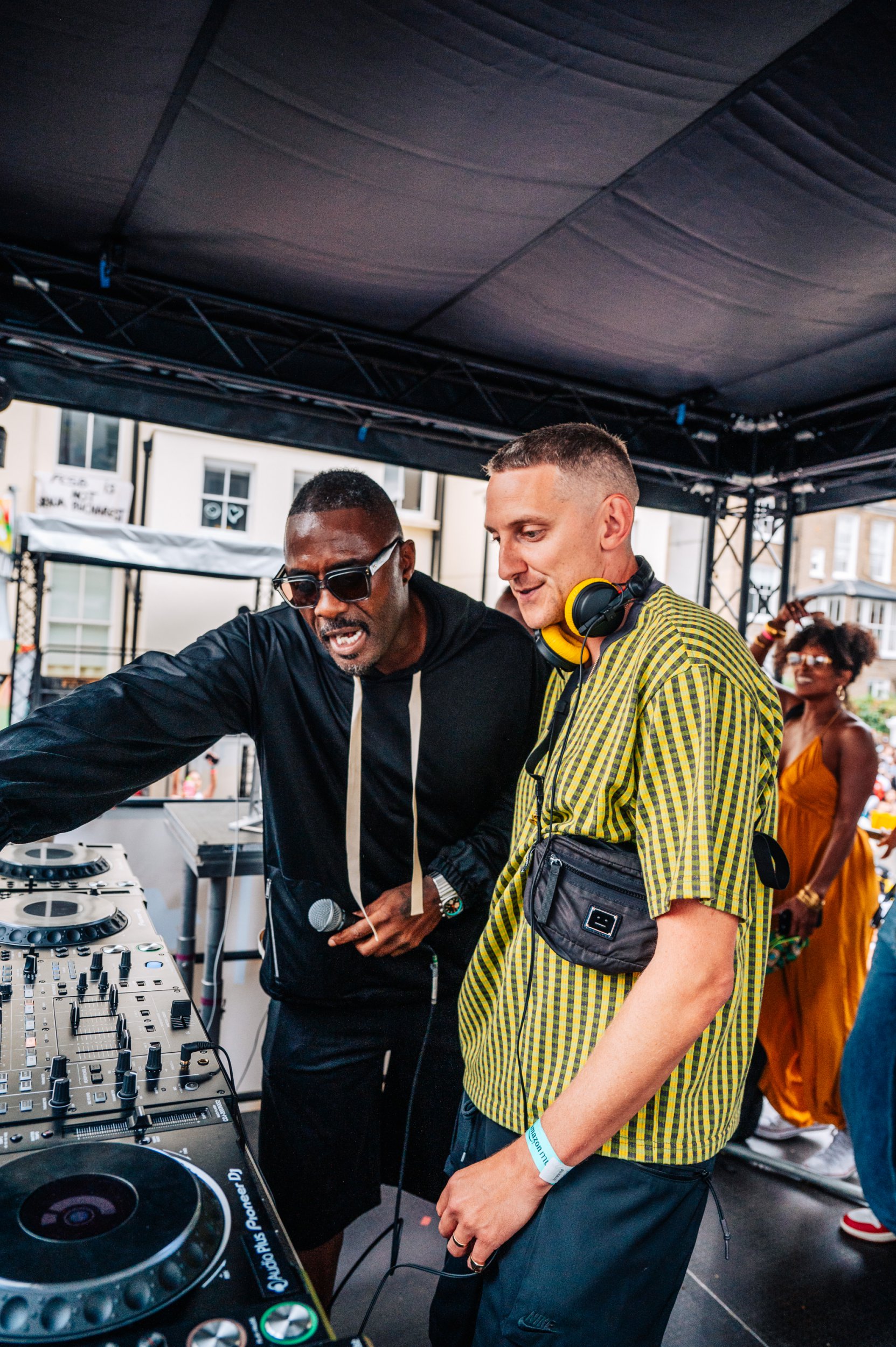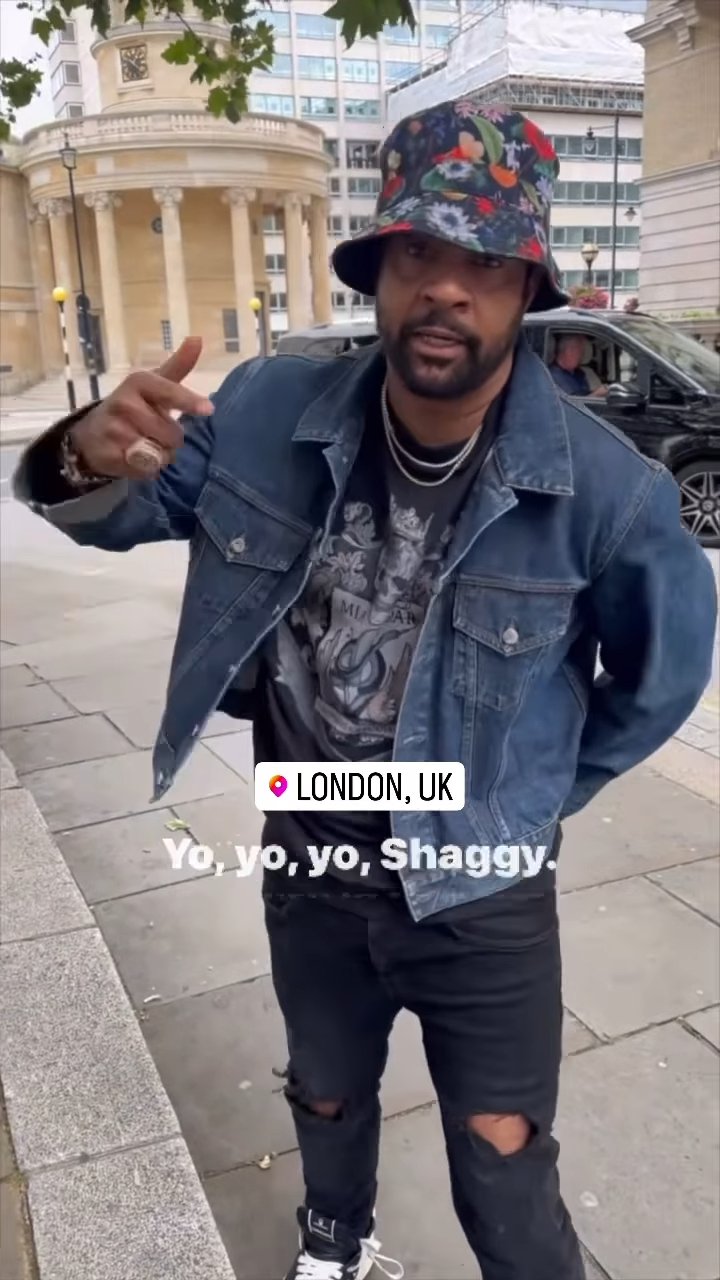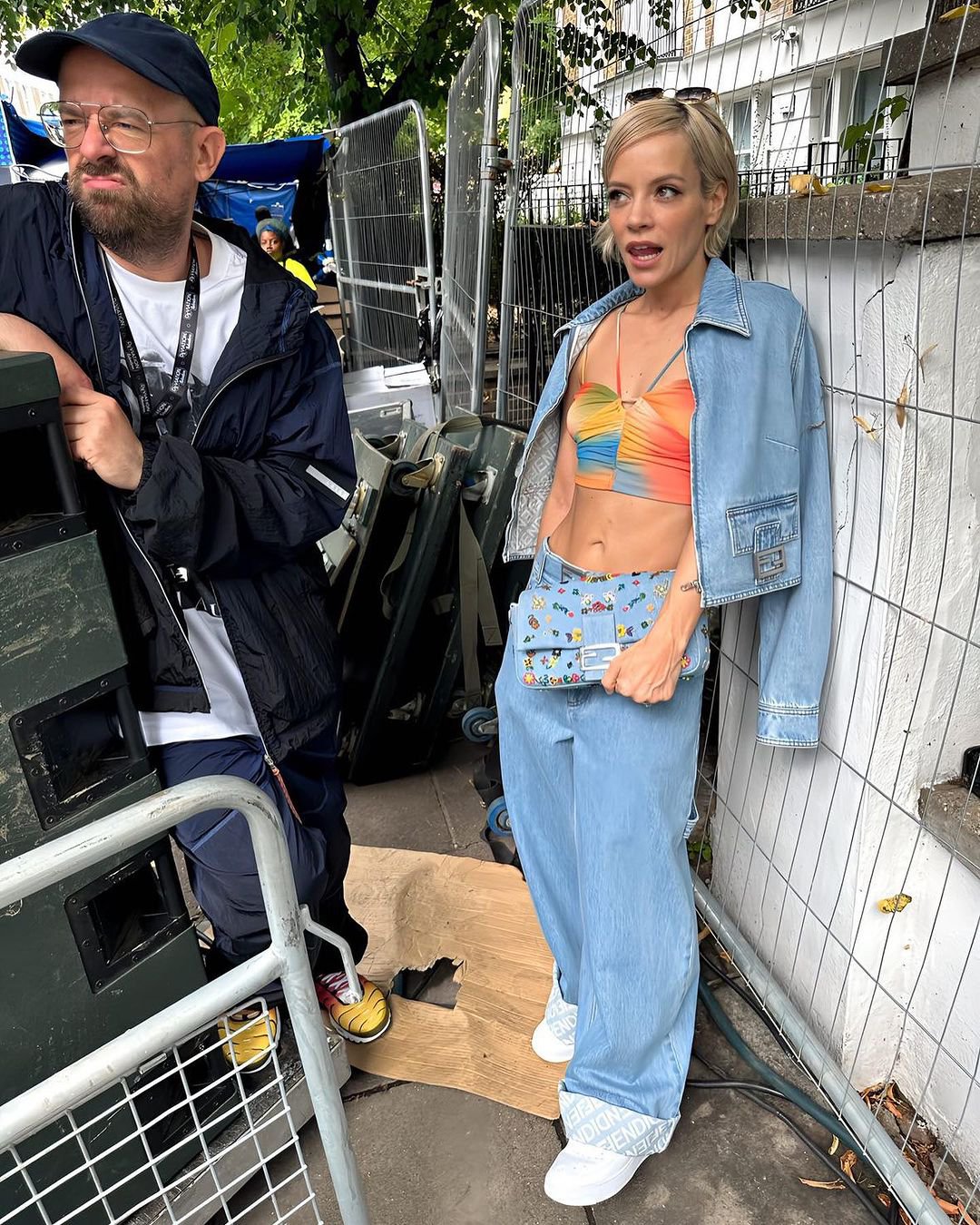 Did you drop in to Notting Hill Carnival this year?Comment Now
Meanwhile, It Wasn't Me hitmaker Shaggy put on an incredible show for a set live-streamed by Amazon Prime.
'Yo, yo, yo, it's Shaggy, we're here in London,' he said.
'We're gonna turn up the place right now, Notting Hill Carnival.'
And that's exactly what he did, with later performances from Dizzie Rascal, Toddla T, and more, giving everyone a bank holiday weekend to remember.