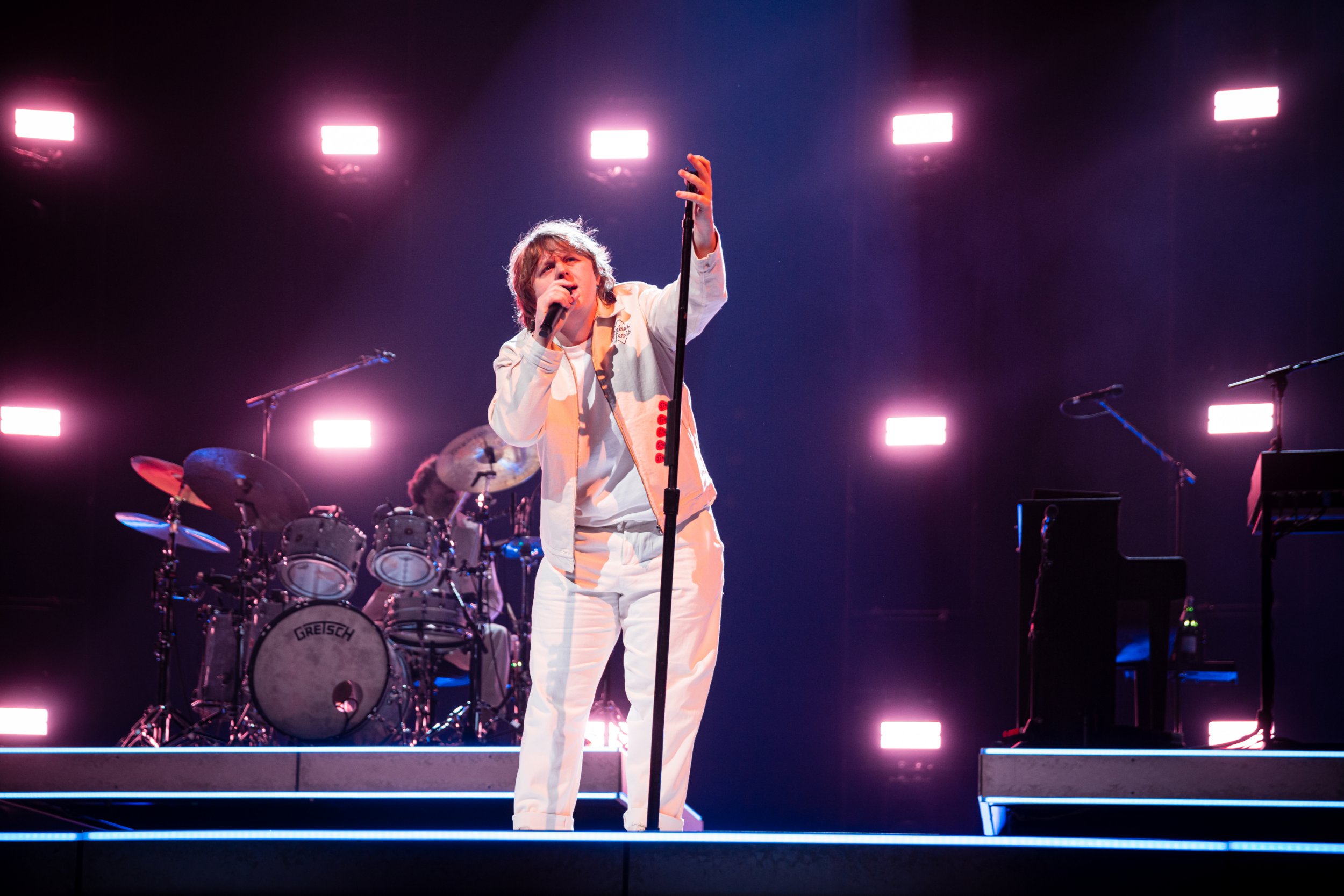 There has always been the sense that you don't go to a show purely for the arena-filling torch songs.
You go as much for the stand-up comedy, the brilliantly industrial language, or, er, the sight of Capaldi in Sheffield catching a massive pair of pants thrown from the crowd.
Lovingly embroidered with 'call for fun times, big boy', he obliged an audience bellowing 'put them on' by doing just that. It's like a reverse Masked Singer.
All of which does ultimately run the risk of making the music a sideshow. It helps that live, Capaldi's voice is a thing of remarkable, raw passion; as he sat at the piano above a roiling sea for Bruises, the notes he hit have people genuinely open-mouthed.
And then he joked: 'I wasn't actually playing the piano there, you know.'
That he could do all this while clearly battling with a difficult episode of Tourette's syndrome tics was nothing short of inspirational. It's Capaldi's sheer force of personality that made songs quite tonally similar soar into the stratosphere.
Forget Me saw Capaldi as a classic front-man rather than a spot-lit solo artist. Ed Sheeran co-write Pointless might have been utterly huge in this arena context… until Capaldi interrupted to say how much he hates the first few lines.
You can't fail to love him for that.
Two songs, of course, that will be on forthcoming album Broken By Desire To Be Heavenly Sent, and others feature here too. But the night ended, as it must, with Someone You Loved. Now, it was just Capaldi and his loving audience singing to each other. A beautiful moment, completely deserved.