and looked inseparable as they enjoyed brunch together in West Hollywood, California.
The couple, who , were spotted at Dialog Cafe ordering food before sitting at an outside table.
While tucking into a breakfast sandwich, the Before You Go hitmaker waved over some friends to join them in dining al fresco.
It comes after the pair were spotted enjoying a in the streets of sunny West Hollywood on Friday as Lewis enjoyed a day off from his tour.
Lewis, 26, is set to release , Broken By Desire To Be Heavenly Sent, on May 19, featuring the heartbreaking single Wish You The Best.
We may be used to sombre ballads from the Scottish singer but Lewis has warned the content of his music may change now that actress Ellie has walked into his life.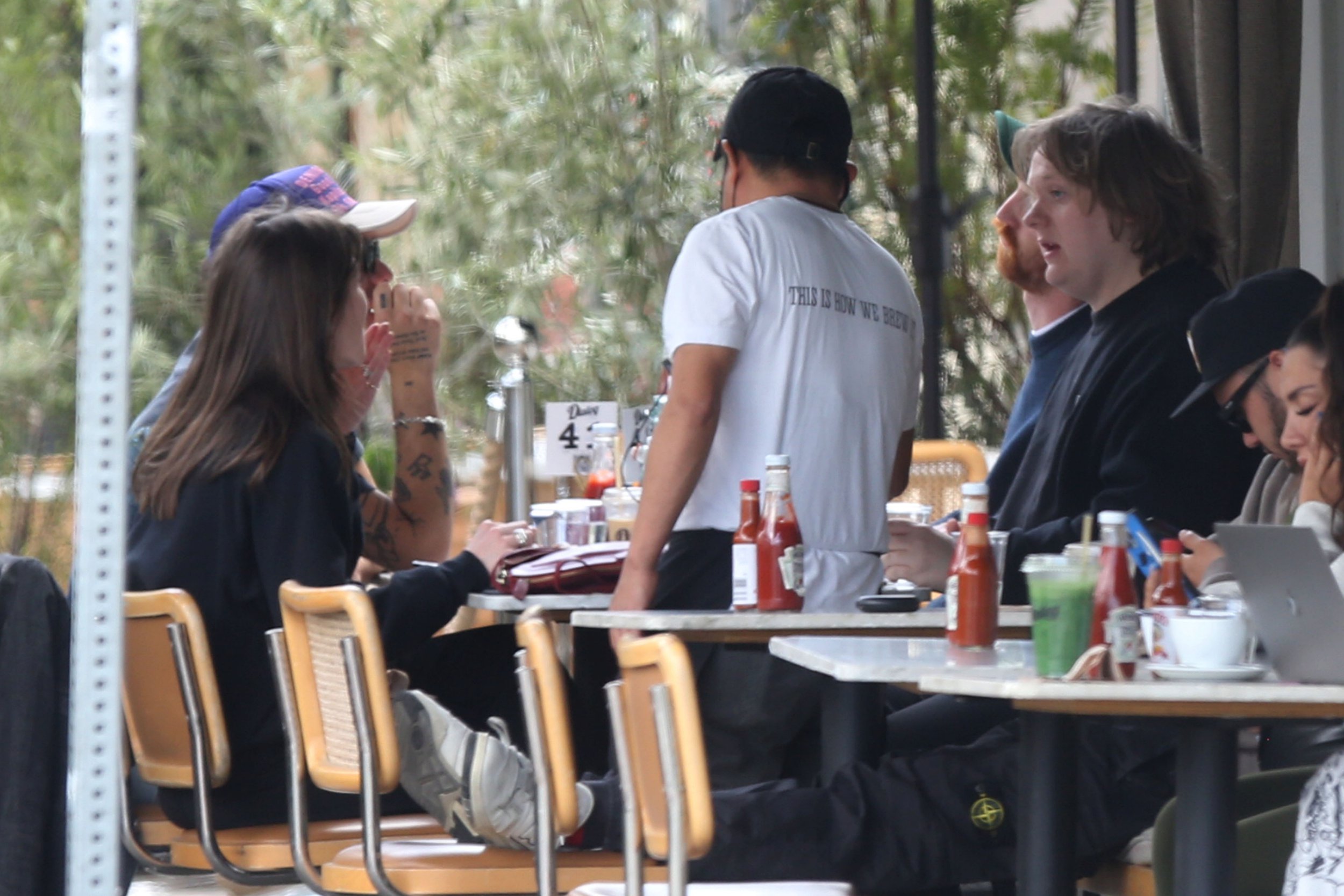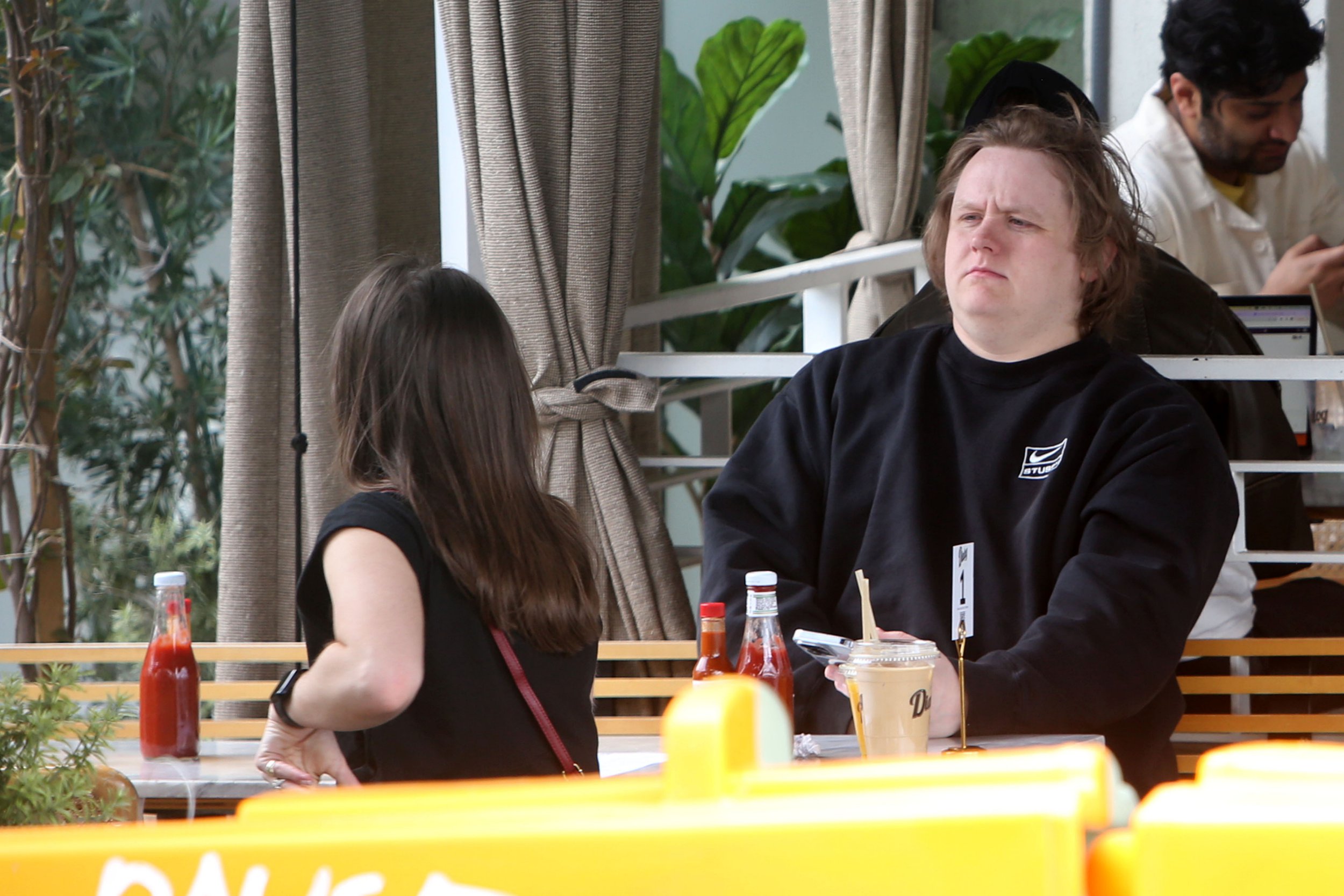 Speaking to Scott Mills on his BBC Radio 2 show last month, Lewis delighted fans by '
'I have a girlfriend and that's going really well. I am a happy chappy, she's a lovely lady. I feel good about everything,' he told the presenter.
In the meantime, Lewis is busy breaking hearts across the globe with the release of .
The emotional ballad is accompanied by a video that tells the story involving an adorable dog whose owner dies.
Did the video for Wish You The Best make you cry?
Comment Now
The adorable little cairn terrier – Winnie – reunites with his best friend in the afterlife, and the internet cannot handle it.
Lewis posted reactions to the damage his video caused as a wave of grief to the tune of his melody swept .
After seeing a video of a girl bawling as she watched the video, he penned the words: 'I feel like my latest music video is emotionally scarring these children and I don't know how to feel cause on the one hand it's sad but also at least the song is getting out there [sic].'
Following the stir he caused online, Lewis went on to showcase his new 'disguise' on his Instagram, poking fun at the wave of devastated reactions.