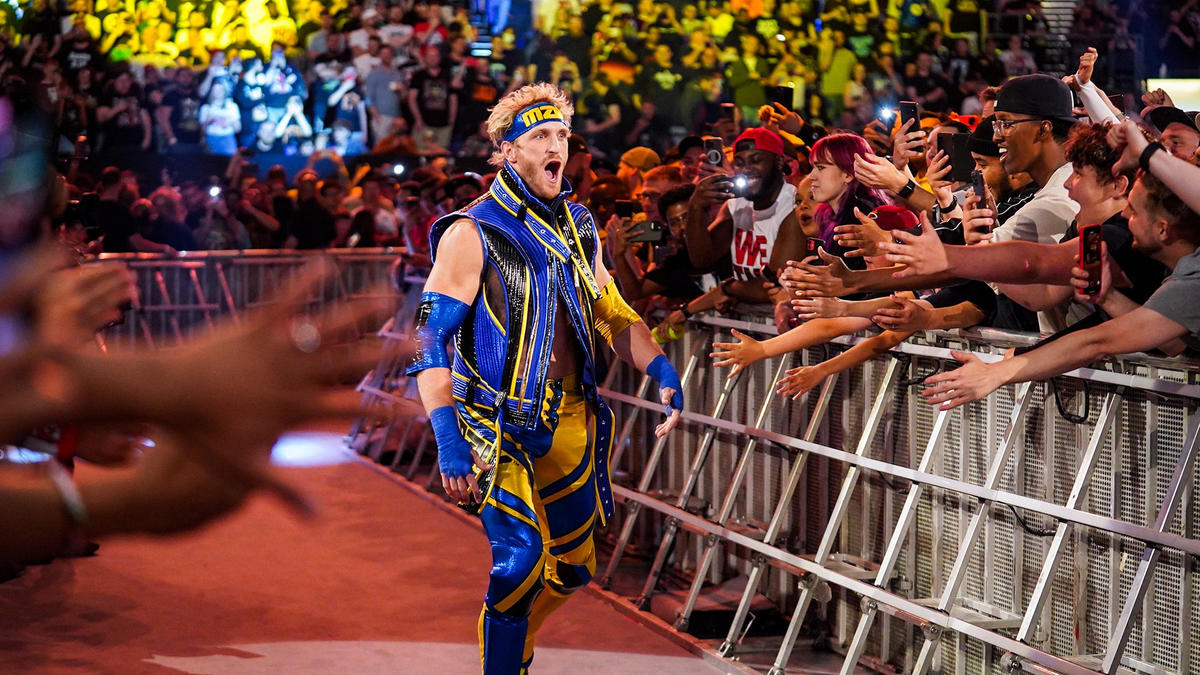 Logan Paul made it in time to support his brother for his boxing match with Nate Diaz in Dallas, Texas.
The controversial YouTuber used a set of brass knuckles to beat Ricochet to pick up his first win over a year in Detroit, Michigan.
The star shone in one of WWE's biggest shows of the year against one of wrestling's most talented high flyers as the duo delivered something special under the bright lights.
The pair paid tribute to the likes of Hulk Hogan and Dwayne '' Johnson in their own unique way, with the action getting Ford Field on their feet.
In the end, Logan got handed brass knuckles from a friend at ringside and used them to steal the win from Ricochet, standing tall for the first time since he beat The Miz at last year's SummerSlam.
It follows stand-out performances – even in defeat – against the likes of Roman Reigns and Seth Rollins, with the crossover star delivering in the ring and continuing to empress the WWE fans.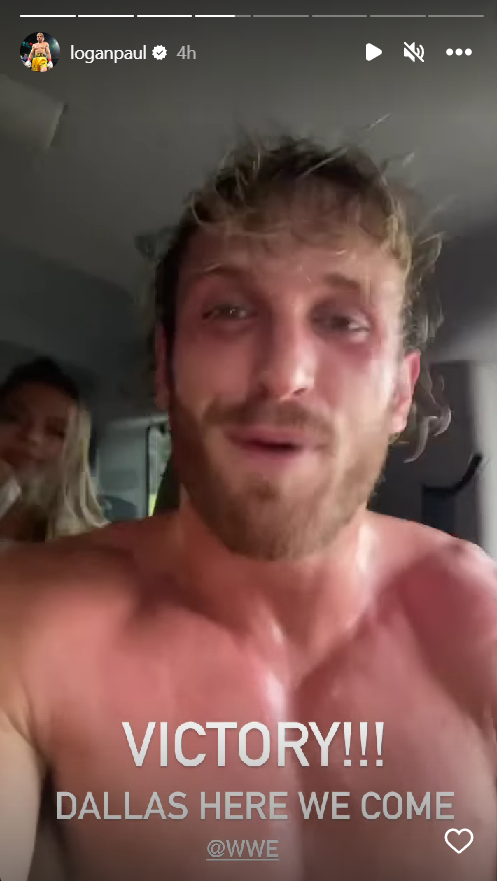 The match opened the show in Detroit, giving Logan time to hop on a flight straight to Dallas in time to meet Jake backstage and support him for the Diaz fight.
In a video shared on social media, Logan said: 'WWE W, victory. Police escort to Dallas now to watch Jake Paul beat up Nate Diaz.'
He also posted a clip of himself leaving his vehicle and heading straight onto his jet along with his encourage, having previously revealed he would be making the last minute trip to support his brother.
'After SummerSlam, my brother is fighting the same night in Dallas," he explained on his own Impaulisve podcast.
'As soon as my match ends, I'm going to hop on a [private jet], fly to Dallas in my gear, walk into the ring with my brother for his fight against Nate Diaz.'