cast a spell on some of her exes on Tuesday.
The 25-year-old posted a handful of witchy photos on , leaving some of her fans pretty freaked out.
Model Lottie could be seen sitting totally n**ed.n**ed on what appeared to be a pentagram while holding a candle to her face.
The On***ans star also decorated her neck with a thin black necklace and in some of the racy snaps actually licked the candle's flame.
Quipping that she was casting a spell on her exes, Lottie captioned the dimly-lit photos: 'Hex your ex.'
Not all of her 575,000 followers were amused though, with some making it clear they found the images a little too spooky, leaving comments like: 'Wtf' and 'scary'.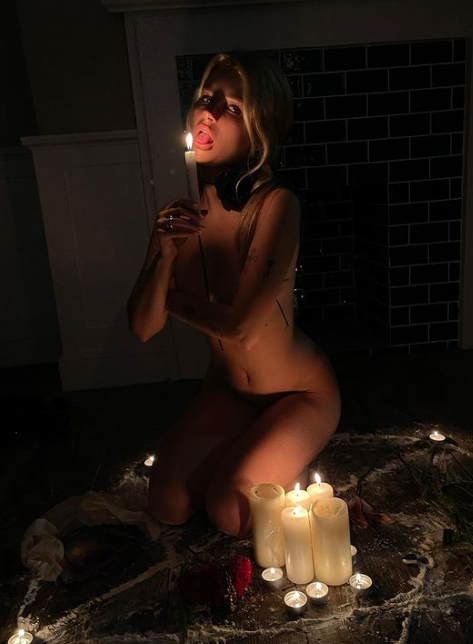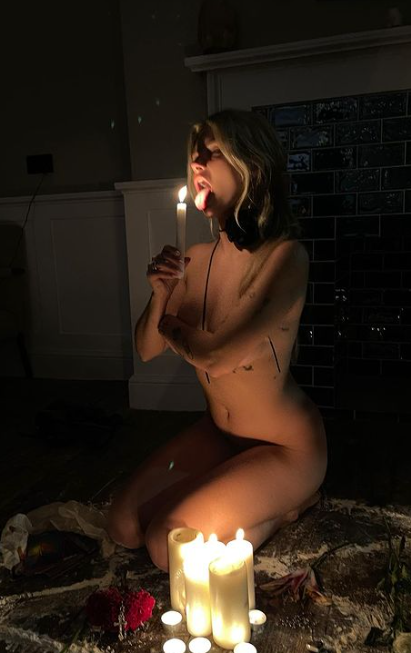 Another penned: 'You need Jesus,' as someone else left the following bonkers remark, 'Playing with the devil and fire will hunt you down dear.'
One Instagrammer was simply concerned about Lottie's proximity to the flame, pointing out she could face a 'huge hospital bill' if her hair caught fire.
Lottie's latest racy post comes weeks after she confessed it was time for her four months after getting the ink below her eye.
She permanently etched the word after a night on the town last December.
Facing a mixed bag of opinions online when she revealed her latest piece of body art, the star said at the time she wished 'the world would learn to love' her new tat.
However, despite claiming she was embracing the drunken mistake, she allegedly has since told friends she wants rid of it.
According to the MailOnline, the On***ans creator shared in April that she was having laser treatment to remove the tattoo.
A source told the publication: 'Lottie is planning to have laser tattoo removal.
'She fully embraced her Lover inking but now she just wants it gone and has been covering it up with makeup for events and photoshoots.
'For her now, it signifies a time in her life when she wasn't as strong, but she's begun a new chapter since and wants the tattoo, which is a reminder of a darker time, removed for good.'
Metro.co.uk has reached out to Lottie's rep for comment.