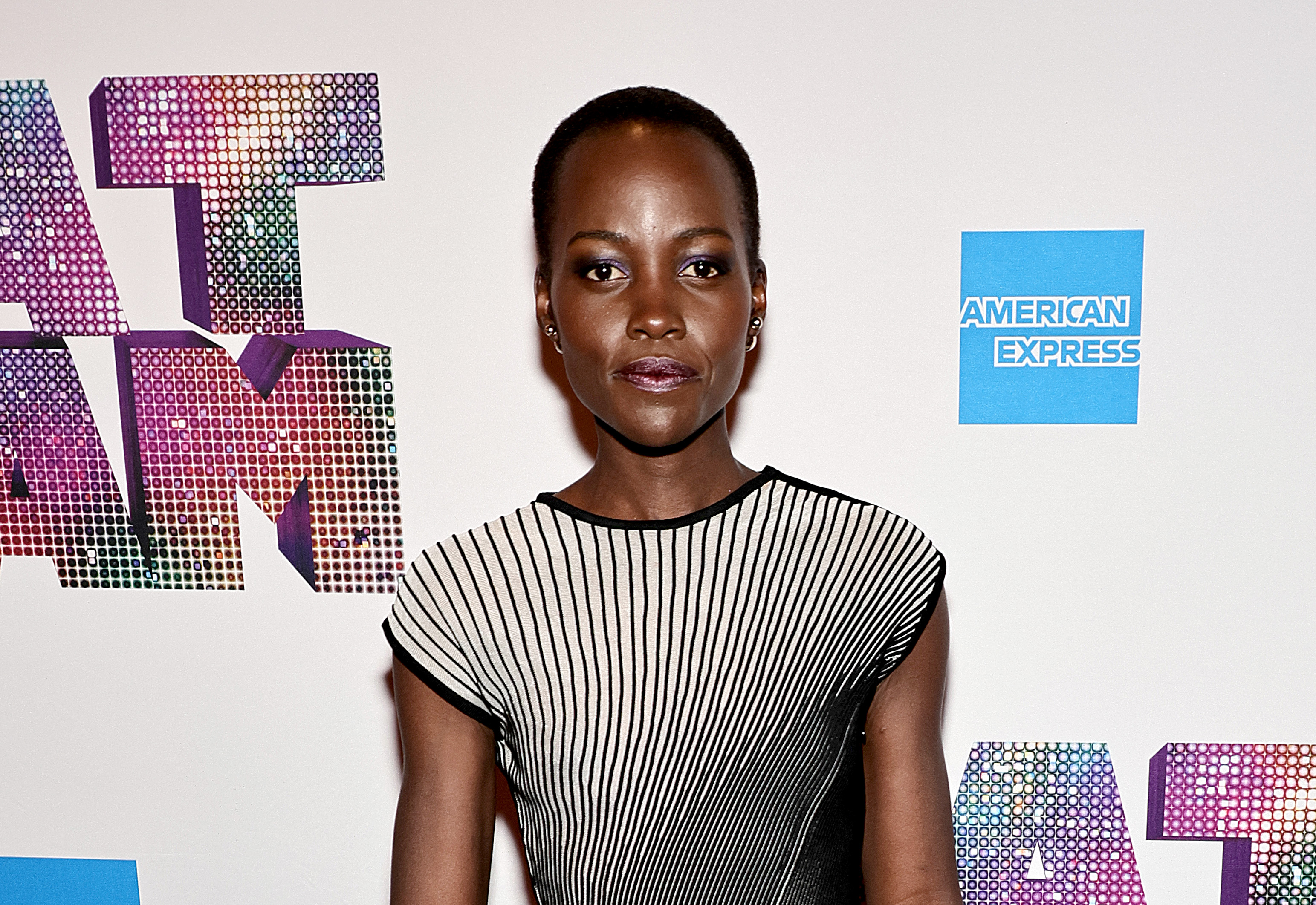 showed off a new hairstyle on Instagram and fans couldn't get enough of her bold new bald look.
The actress, 40, posted a selfie to her account and debuted a fully shaved head to her followers.
Smiling for the camera, the Black Panther star was glowing as she snapped a picture of her fresh hair-do and captioned the upload with a Wakanda reference: 'Happy without hair! (Application for the Dora Milaje submitted!) [sic]'.
Fans rushed to the comments to compliment the A-lister and praise her for sharing her latest style.
One wrote: 'You just gave me more confidence to accept and embrace my current situation [sic].'
While another said: 'Stunning no matter what,' and a separate social media user typed: 'And beautiful, not everyone can were it like a crown [sic].'
After showing off her look online, the star was spotted walking the street of New York City's East Village on Wednesday.
She looked radiant in a brightly coloured asymmetrical lime green knit jumper with a grey hem.
The star paired her pop of colour with a double denim take that featured a pair of blue ripped baggy jeans and an oversized denim bomber jacket.
Lupita accessorised her ensemble with a pair of black shades and some Nike high-top trainers with orange ticks running along the side.
Her selfie and caption came after she starred as Nakia in Black Panther and the sequel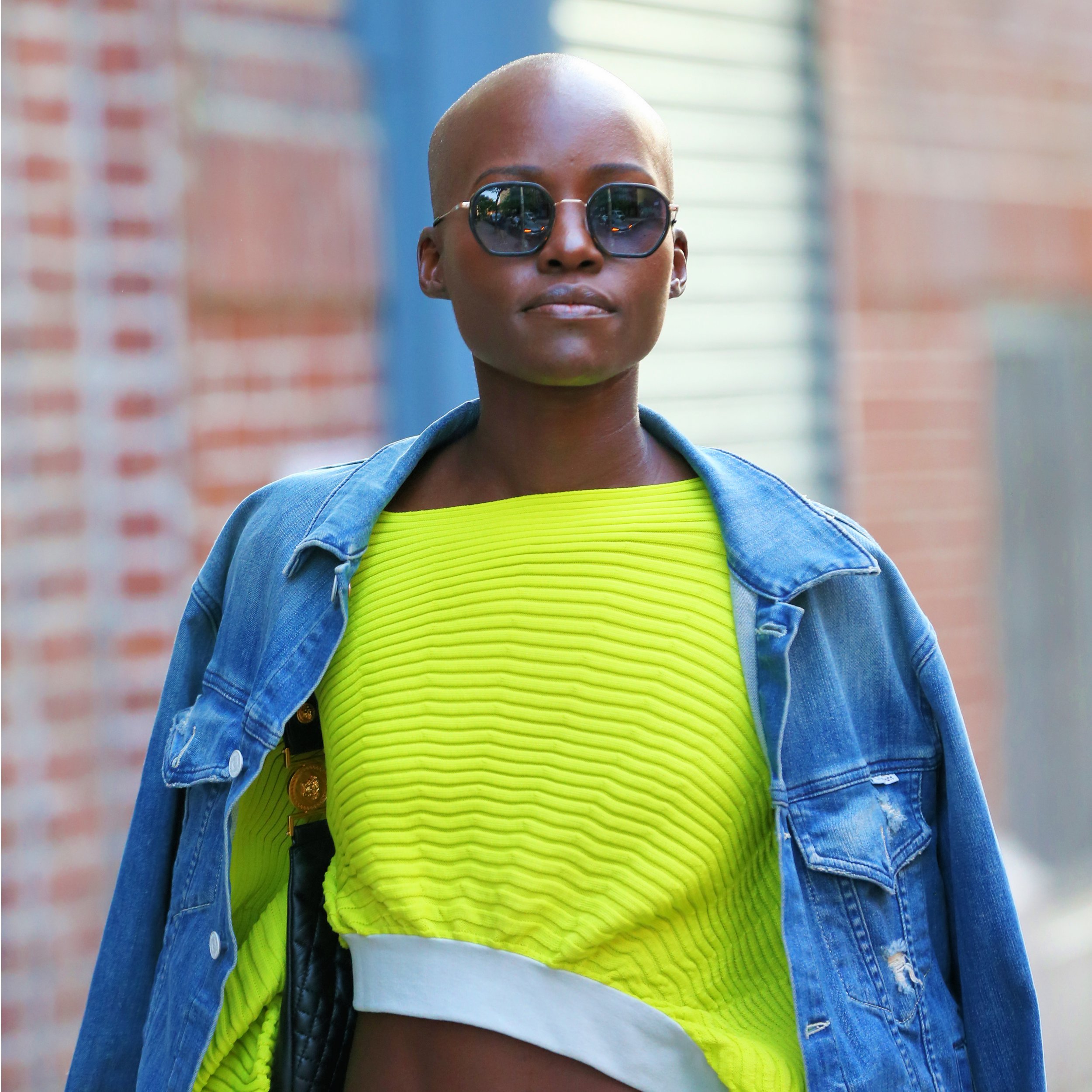 In November she chatted with Good Morning America about how the cast were dealing with the death of their in 2020.
She said: 'When someone like that passes away, it has an effect on everyone around them, uh, and so we see how different characters are dealing in different ways.
'Nakia is a little bit more advanced in the stages of grief than I was, so it was therapeutic to get through my grief.
'I would say it was hollow… It was very evident that he was missing, and we were all feeling it but also, we had each other.
'It was good to be making this with a bunch of people who knew him, who, who had experienced his light and his love, and so we could commiserate and, and really lean on each other in the process.'