and had a blast together at photographer Steven Klein's birthday party in New York on Sunday.
The Queen of Pop, 64, and 29-year-old star Julia, posed for photos at the bash and at one point even tucked into the same plate of fries.
Madonna captioned the snap: 'B***h we're Madonna,' sparking speculation that her upcoming biopic – which earlier this year – is back on.
While Madonna looked typically fabulous in a sheer outfit and leather gloves, Julia totally Ki**ed it in a cut-out black dress complete with chain detailing.
Back in January, reported that the biopic had been shelved as Madonna , which is kicking off in July of this year.
At the time, an insider did tell Metro.co.uk that fans may still get a glimpse of the biopic in the future, which makes Madonna and Julia's hang all the more exciting.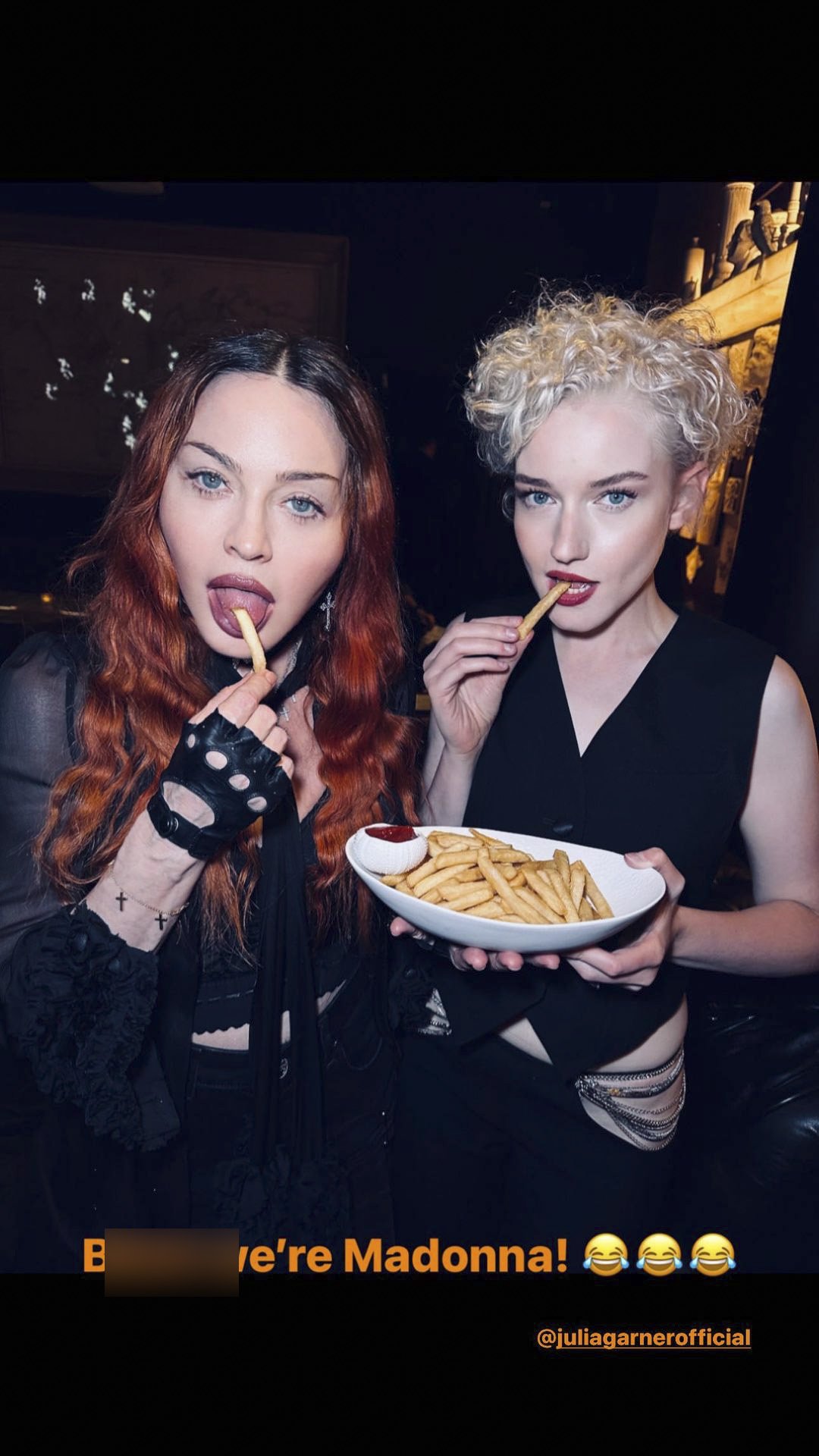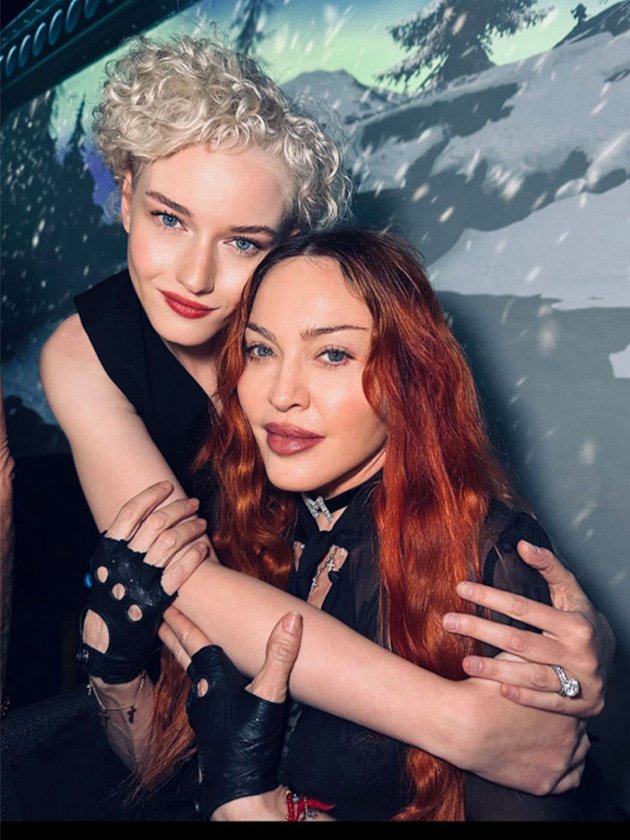 'Madonna is focusing on her show at the moment and plans on making a film about her life still,' the insider told us at the beginning of the year.
Madonna first confirmed that the biopic was being developed by Universal in 2020, penning in a press release: 'I want to convey the incredible journey that life has taken me on as an artist, a musician, a dancer [and] a human being, trying to make her way in this world.
'The focus of this film will always be music.'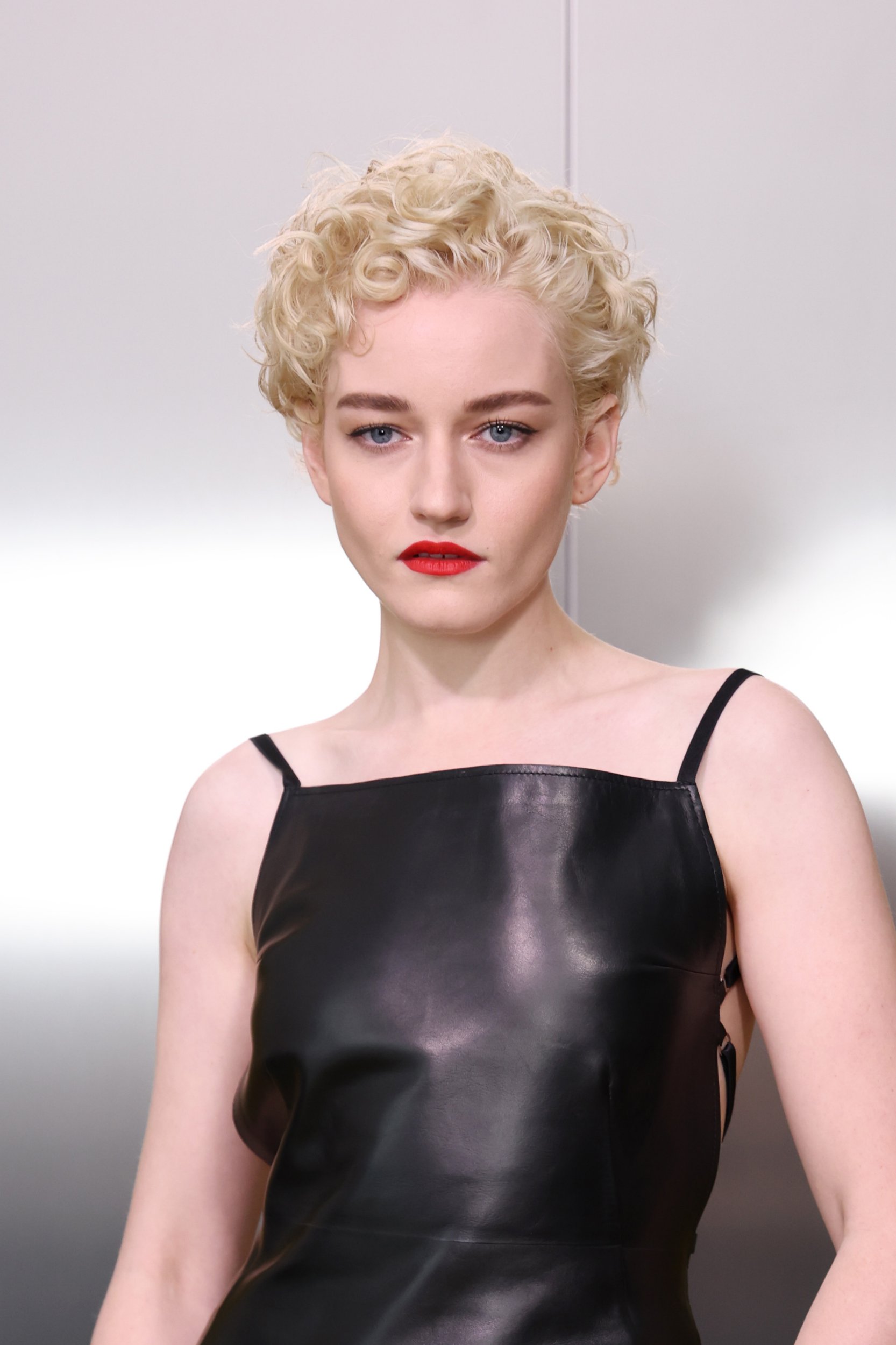 Sharing an update during a Q&A session last July, she was asked what led her to get to work on the film.
'I've had an extraordinary life, I must make an extraordinary film,' she replied. 'It was also a pre-emptive strike because a lot of people were trying to make movies about me. Mostly misogynistic men.
'So I put my foot in the door and said, "No one's going to tell my story, but me."'
Who would you like to see play Madonna in a biopic?
Comment Now
'I have a very long script that is really hard for me to make shorter,' she added to Variety at the time.
'I've been whittling away at it, but it's like hacking off my limbs.'
Metro.co.uk has reached out to Madonna, Julia and Universal for comment.