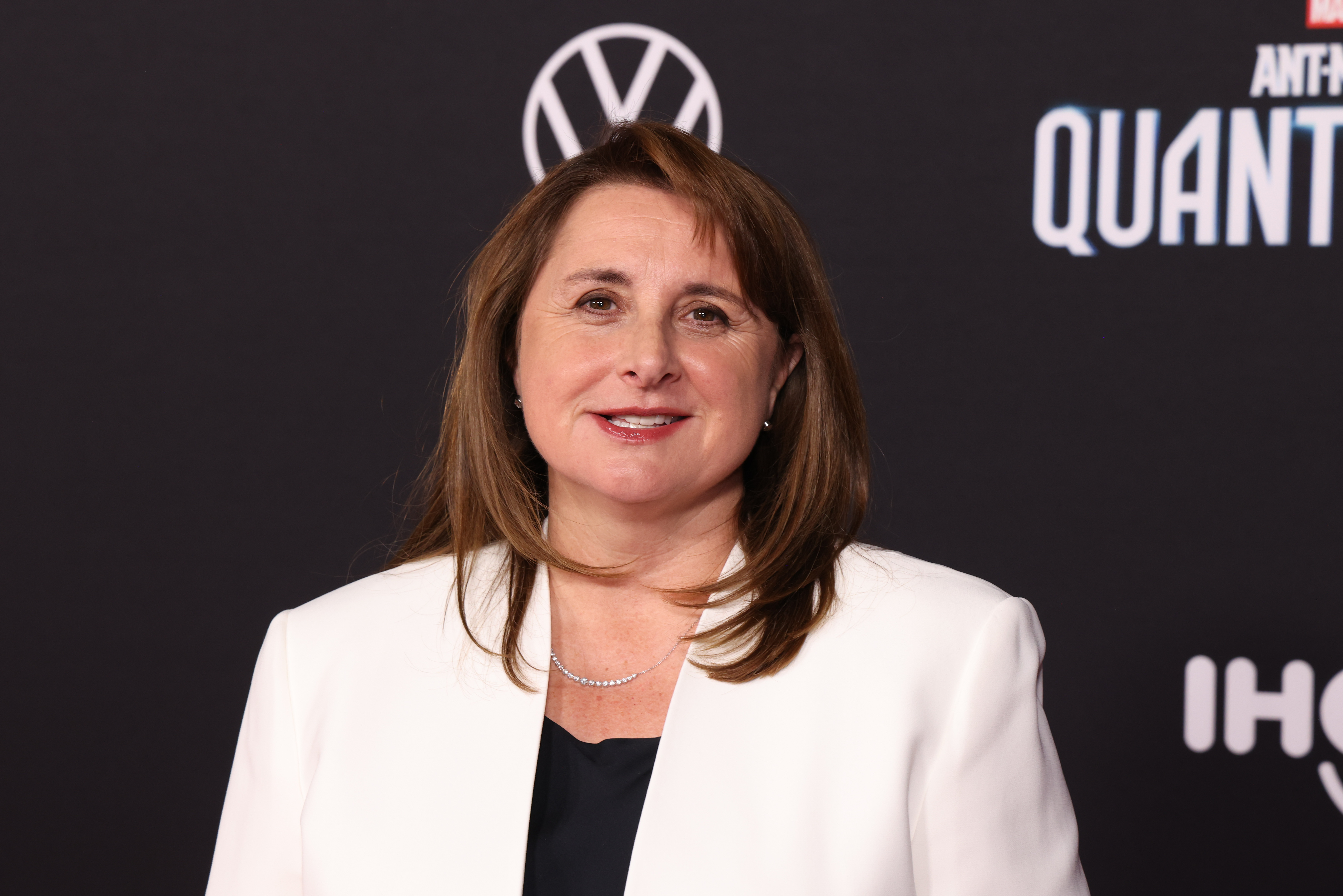 A top executive for Studios has denied she was fired by for working on a film by rivals .
Victoria Alonso was a long-time exec at the studios responsible for the however departed last year.
Sources had claimed to that the filmmaker was fired by Disney for a breach of contract after she worked on Oscar-nominated film Argentina, 1985, which depicts the country's final days under a dictatorship.
Alonso, who herself was born in Argentina, had been under a contract which forbade her from working on projects for rival studios – and Argentina, 1985 was part-produced by Amazon Studios and was released on Prime Video in October.
Sources claimed Alonso had not alerted Disney to her work on the documentary in advance, but the studio overlooked it – however made her sign a new contract which expressly forbade her from doing any promotional work for anything but Marvel.
According to reports, Alonso continued doing press for Argentina, 1985, despite 'repeated' written warnings that she was in breach of her contract. At one point, she chose to represent the documentary rather than Black Panther: Wakanda Forever at the Oscars, and was fired for breach of contract and violation of Disney's standards of business conduct eight days later.
However Alonso's attorney, Patty Glaser, insists it is 'ridiculous' to think she was fired for doing press for another movie and says there is 'a lot more to the story' which will eventually come out.
In a statement to Variety, she said: 'The idea that Victoria was fired over a handful of press interviews relating to a personal passion project about human rights and democracy that was nominated for an Oscar and which she got Disney's blessing to work on is absolutely ridiculous.'
She said that the executive, who is gay, 'had the courage to criticise Disney [and] was silenced.'
Alonso had spoken at the 2022 Glaad awards, and called out then-CEO of Disney, Bob Chapek, for his reaction to Florida's Don't Say Gay bill.
Glaser went on to say that Alonso was then 'terminated when she refused to do something she believed was reprehensible,' adding that Marvel and Disney's 'really poor decision' will have 'serious consequences.'
A Disney spokesperson responded to the new developments with a statement to Variety, saying it was 'unfortunate' that Alonso was leaving out 'several key factors concerning her departure, including an indisputable breach of contract and a direct violation of company policy.'
However they said they wished her 'the best for the future' and thanked her for her work with the studio over the years.
Metro.co.uk has reached out to Disney for comment