and have sparked backlash after they didn't hold back from showering with Praise at the conference.
The is currently taking place in Manchester, with the event due to come to an end on Wednesday.
Both former Prime Minister Truss – who was in office at No 10 Downing Street for a mere 49 days – and former Home Secretary Patel spoke in front of audiences at the gathering.
During their speeches, the politicians both lauded GB News, thanking the channel 'for everything you do', despite individuals including Laurence Fox and Dan Wootton recently being suspended from the station, and Ofcom launching several investigations into the company.
Ofcom received more than 7,000 complaints after about journalist Ava Evans on Wootton's show, with the host to the remarks.
GB News has also been hit by alleging that five men who work at the firm have faced past allegations of 'sexual impropriety', with one said to have previously been accused of rape, reported. GB News declined to comment when previously contacted by Metro.co.uk.
Speaking at the Tory conference, Patel gave a direct shoutout to GB News, stating: 'I do also want to welcome some more friends here tonight. Our friends that are here, the newest, most successful, most dynamic, no-nonsense news station, and the defenders of free speech, that is my friends at GB News.'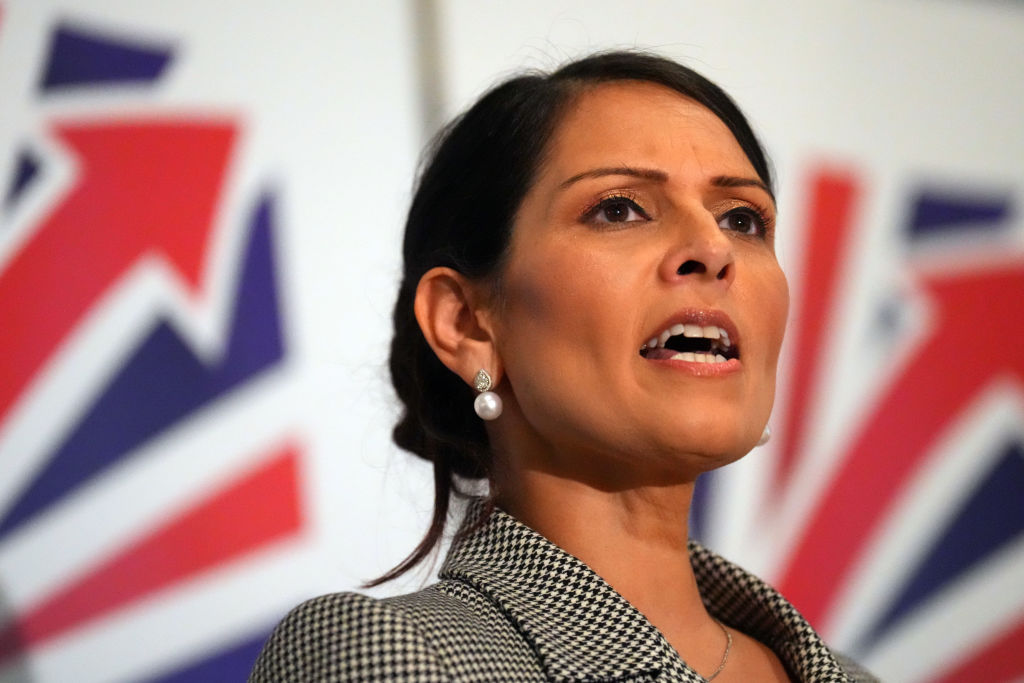 As the audience cheered and clapped, she continued: 'Thank you for everything that you do. Just incredible. Honestly, just incredible. Don't look embarrassed, I know you're not shrinking violets.
'Thank you for absolutely everything you do, because this isn't breaking news, but I think it's fair to say that our country needed a new disruptor when it came to the broadcast media to take on the establishment. The Tory-hating, Brexit-bashing, free-speech deniers at the BBC and the so-called mainstream media.'
After the clip was shared on social media, several people on X (formerly Twitter) expressed their fury over Patel's sentiments.
'This makes your heart sink. We really are in 1984 territory aren't we?' one person wrote.
'Priti Patel praising GB news to huge applause. A channel that pumps out conspiracy, division & misogyny are now the adored propaganda mouthpiece of the Tory Party.'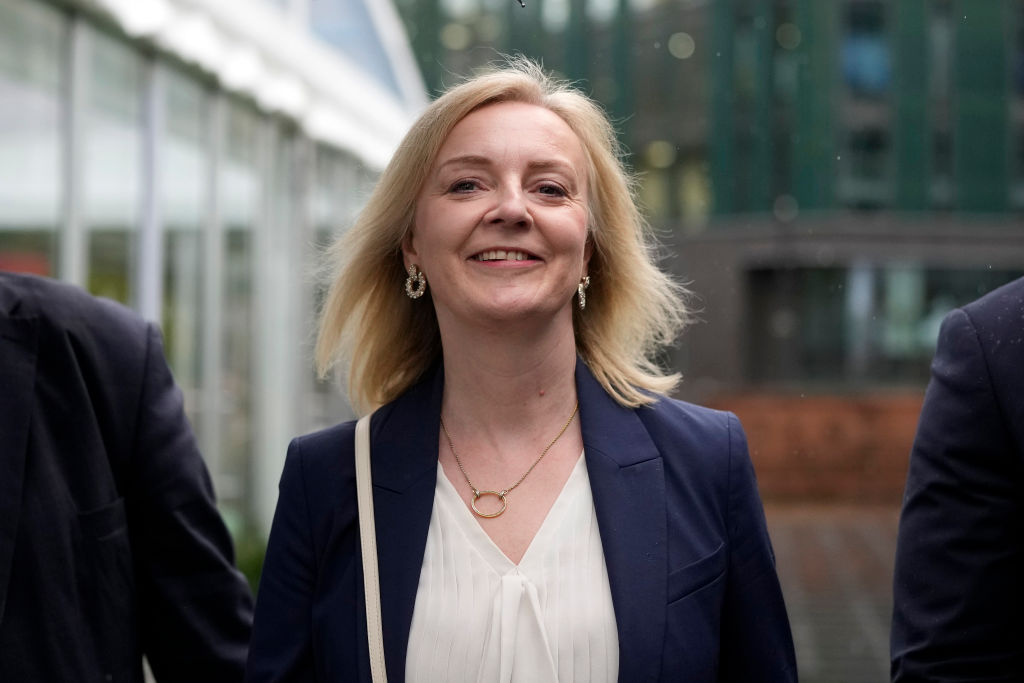 Another described Patel's speech as 'frightening', pointing out the 'misogyny' and 'disinformation' that they said was propagated at the channel.
Someone else said: 'Have we learned nothing from history? How can this person be a senior member of a modern day Britain?'
Truss also commended GB News in her own speech, addressing a journalist directly as she said: 'Thank you very much Liam, thank you for all you do. And thank you for your work on GB News.
'Because in my view, we need more economics journalism, and we need more GB News. Challenging the orthodoxy, broadcasting common sense and transforming our media landscape. So long may it continue.'
Reacting to what Truss had to say, one person wrote: 'What an absolute mess we are in! Christ on a bike.'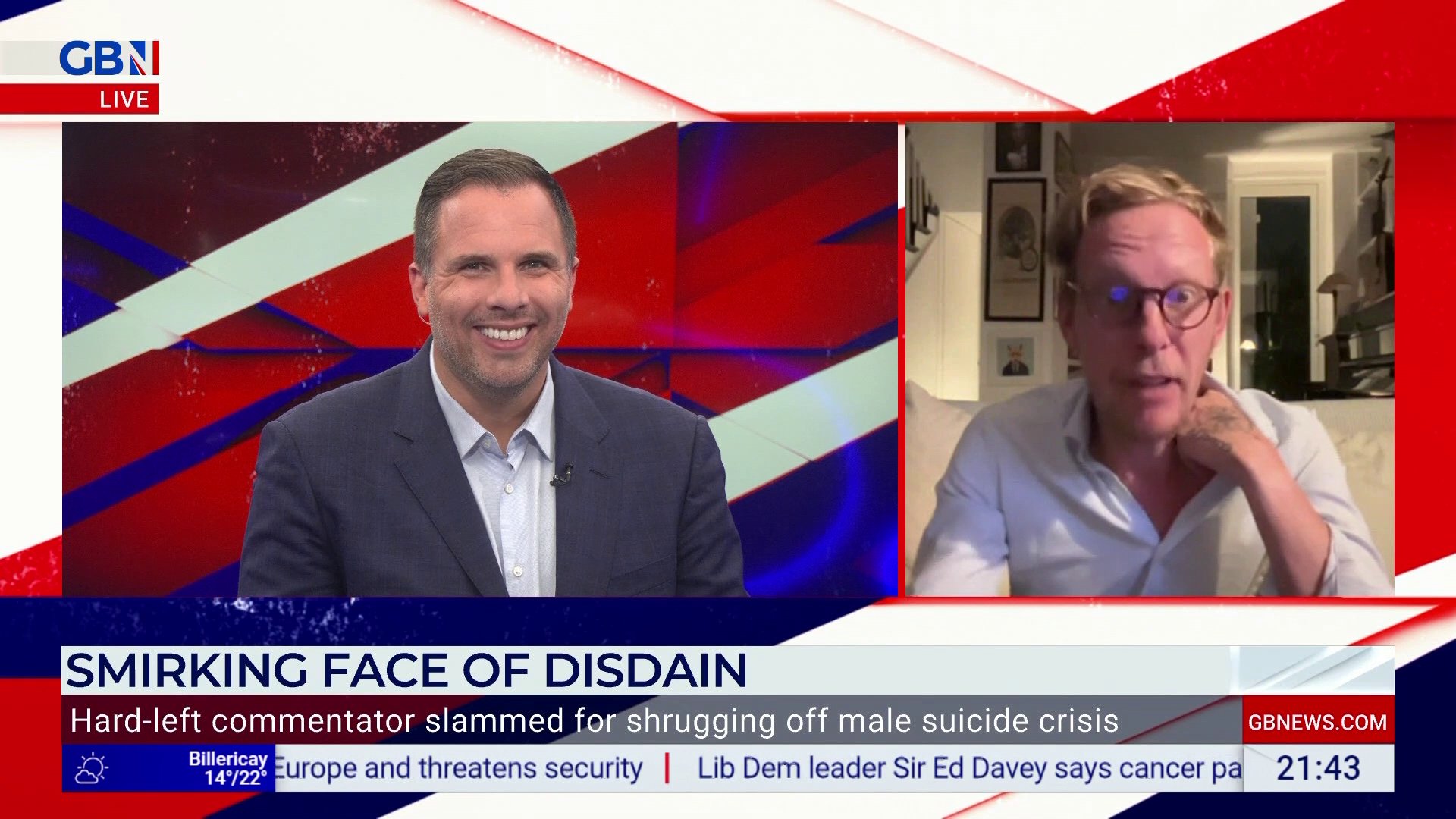 Another said that in their view, Truss 'congratulating and sponsoring for more GB News just strengthens the fact that his is a news channel designed to influence and spread right-wing views'.
Someone else remarked: 'Fawning over a non news channel, replete with dodgy presenters and 11 ongoing Ofcom investigations. Is she for real?'
When it was announced that Fox had been suspended from GB News, the channel outlined in a statement: 'GB News has formally suspended Laurence Fox while we continue our investigation into comments he made on the channel last night.
'Mr Fox's suspension is effective immediately and he has been taken off air. We will be apologising formally to Ms Evans today.'
Afterwards, the channel also suspended Wootton, stating: 'GB News has suspended Dan Wootton following comments made on his programme by Laurence Fox last night.
'This follows our decision earlier today to formally suspend Mr Fox. We are conducting a full investigation.'