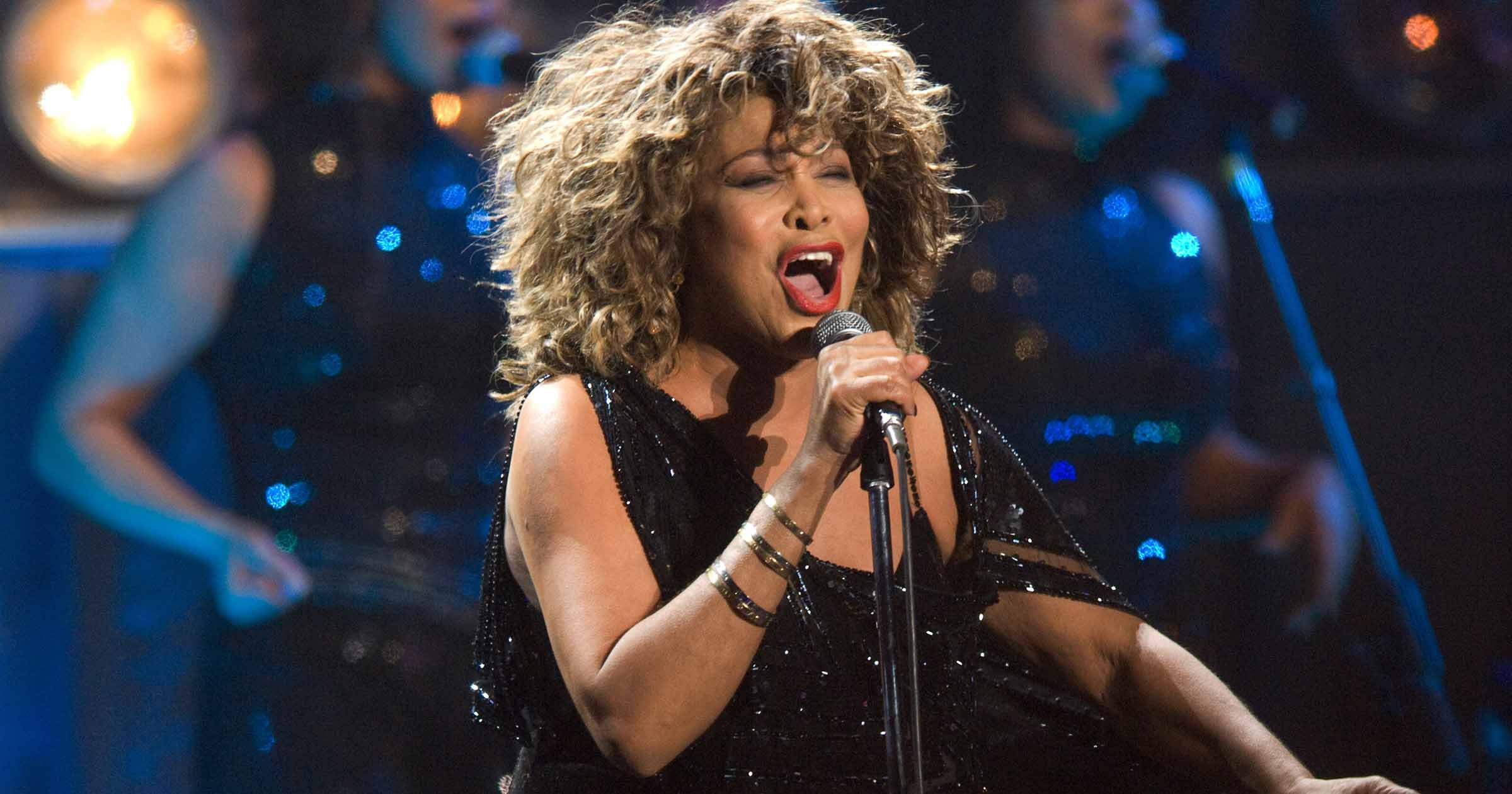 after a long illness, and tributes from the music world and beyond are flooding in.
her classic hits such as The Best and Proud Mary, and her illustrious career spanned six decades.
The news was confirmed to PA this evening and while her cause of death has not been revealed, she was said to have suffered a long illness.
In a statement, Turner's publicist said: 'Tina Turner, the "Queen of Rock'n Roll" has died peacefully today at the age of 83 after a long illness in her home in Kusnacht near Zurich, Switzerland.
'With her, the world loses a music legend and a role model.'
Meanwhile, Turner's official Instagram account also broke the sad news: 'It is with great sadness that we announce the passing of Tina Turner.
'With her music and her boundless passion for life, she enchanted millions of fans around the world and inspired the stars of tomorrow.
'Today we say goodbye to a dear friend who leaves us all her greatest work: her music. All our heartfelt compassion goes out to her family. Tina, we will miss you dearly.'
Now social media is awash with tributes for the late legend, whose real name was Anna Mae Bullock.
Model Naomi Campbell paid her respects in the comments section of Turner's Instagram announcement, as she said: 'REST in Peace & Power THE QUEEN , LEGEND, ICON. There will never be another . Cherish my times with you 😢😢💔🙏🏾.'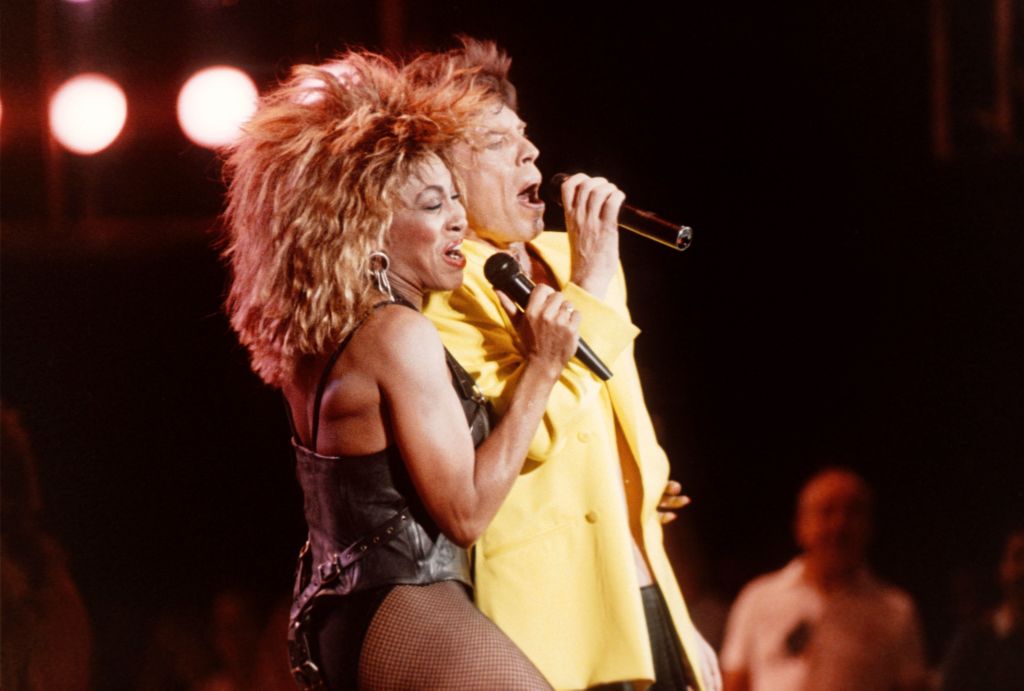 Rolling Stones legend Mick Jagger took to Instagram to pay tribute to the late star, calling her 'inspiring, warm, funny and generous'.
He wrote: 'I'm so saddened by the passing of my wonderful friend Tina Turner.
She was truly an enormously talented performer and singer.
'She was inspiring, warm, funny and generous. She helped me so much when I was young and I will never forget her.'
American singer Gloria Gaynor called Turner an 'iconic legend who paved the way for so many women in rock music, black and white'.
Gloria tweeted: 'I am so, so very sad to hear of the passing of @TinaTurner , the iconic legend who paved the way for so many women in rock music, black and white.'
'She did with great dignity & success what very few would even have dared to do in her time and in that genre of music'.
1, 2 Step singer Ciara also wrote: 'Heaven has gained an angel. Rest in Paradise Tina Turner. Thank you for the inspiration you gave us all.'
Never Gonna Give You Up singer Rick Astley dubbed Turner as 'one of the greats' in his own online tribute.
'What a woman, what a life, what a voice!,' he tweeted.
'One of the GREATS! Such sad news. R.I.P.'
Singer Sheila Ferguson, who was a friend of the What's Love Got to Do with It singer, said she was 'beside' herself, and paid tribute to Turner's 'insatiable humour' and 'love of life'.
She said: 'My darling friend @tinaturner has died. OMG, I'm beside myself. The times we shared over decades, her impact on the music industry, love of family & friends, insatiable humour, love of life.
'Damn, I miss you already. That's all I can say now.'
Singer Paloma Faith hailed Tina Turner as being one of her 'greatest influences and inspirations', as she wrote on Instagram: 'I can't even begin. Really, I can't. Tina you were probably one of my greatest influences and inspirations.
'I grew up with you in the background of my childhood and all through my time learning my craft I always returned to you.
'I am forever grateful I saw you live several times. I am forever in awe of your soul fire and energy. No one comes close.
'Thank you for all the gifts you gave me, and us, as women, to be empowered and stand up for ourselves and be counted by turning our pain into a force of nature. You really were incredible… RIP'.
GB News presenter Piers Morgan took to Twitter and shared the news alongside the words, 'RIP Tina Turner. Simply, the best,' nodding to the icon's legendary hit.
Run Free singer Bryan Adams remembered the times he spent with Turner on tour, as he shared a picture of them together and said: 'RIP @tinaturner My condolences to Erwin and Tina's family.
'I'll be forever grateful for the time we spent together on tour, in the studio and as friends. Thank you for being the inspiration to millions of people around the world for speaking your truth and giving us the gift of your voice. It's Only Love and that's all.'
Star Trek actor George Takei has a particularly pongiant tribute, as he laced Turner's many hits together into a lovely paragraph for the late icon.
Taking to Twitter, he wrote: 'A true legend has passed. Tina Turner has died at the age of 83. She was our River Deep and our Mountain High, the Private Dancer in our hearts.
'She showed us that love really does has everything to do with it, and that we really did need another hero. And she was it. Rest now, Proud Mary. Raise your voice high in the heavens.'