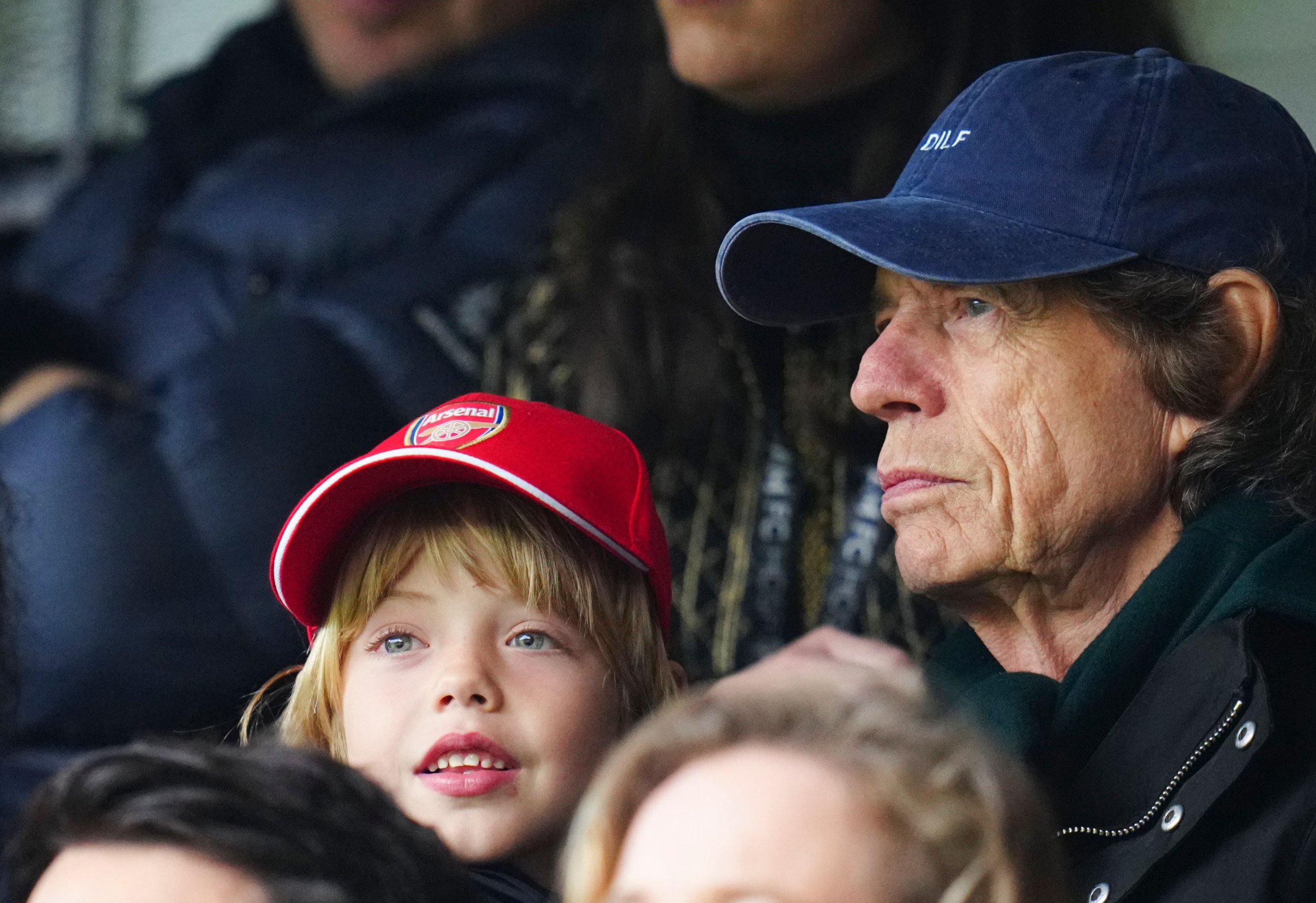 Mick Jagger took his two sons out to watch Arsenal beat Fulham in yesterday's Premier League match and it was the perfect bonding experience.
The was spotted with his sons Lucas, 22, and Deveraux, six, in the Craven Cottage crowd cheering on his beloved Arsenal as they won 3-0 away from home.
The , looked his absolute spitting image as the youngster seemed engrossed in the game while.
Deveraux is obviously an Arsenal supporter too, as he donned a red cap and a matching football top alongside his father.
The Start Me Up singer opted for a more subtle look with a possibly NSFW navy cap spelling 'DILF' and a teal scarf.
Also with the look-a-like pair was Mick's second-youngest son, Lucas, who the musician shares with Brazilian model Luciana Gimenez.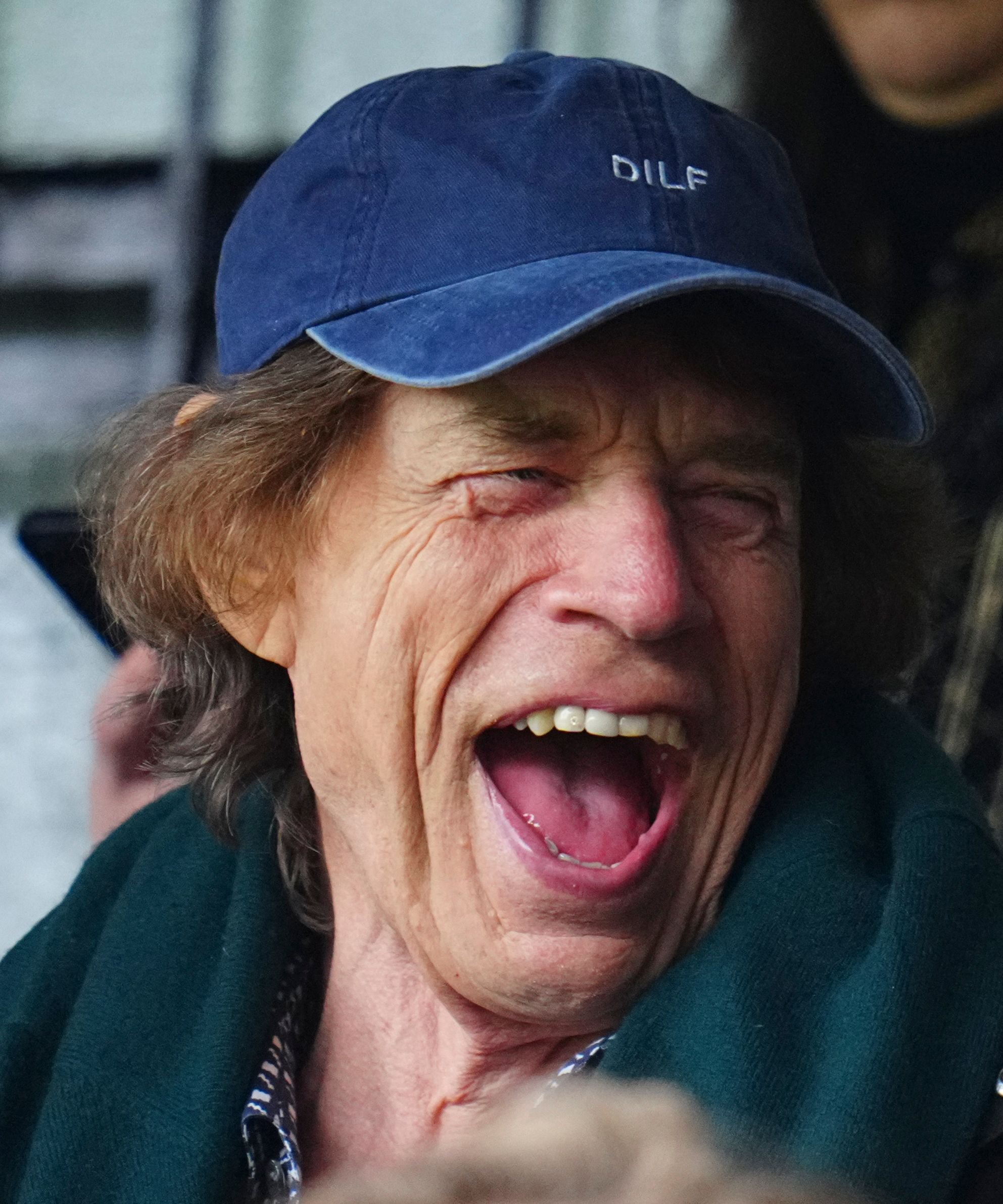 Lucas' hair flopped around his face, which he accessorized with some red-rimmed glasses as he went for a less sporty look than his brother with a silver chain and black T-shirt.
Aside from the lucky two who got to attend the game with their dad, Mick has five other kids.
Mick's eldest is his 52-year-old daughter Karis, who the (I Can't Get No) Satisfaction hitmaker shares with singer Marsha Hunt, 76.
Jade Jagger, 51, is Mick and Bianca Jagger's only child together from their seven-year marriage.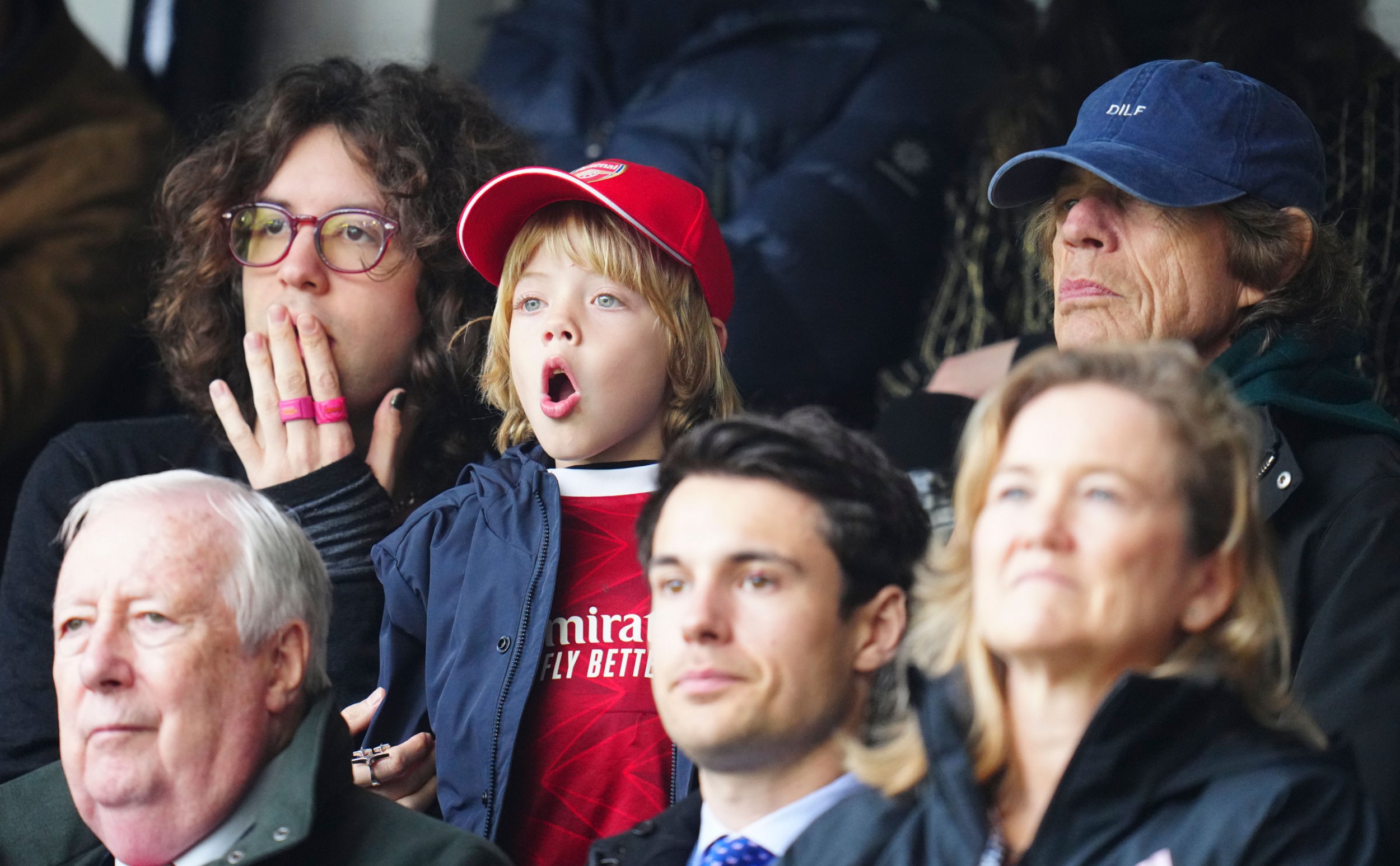 Elizabeth Jagger, 39, James Jagger, 37, Georgia Jagger, 31, and Gabriel Jagger, 25, are Mick's other children, all of who he shares with 66-year-old model Jerry Hall.
Deveraux is Mick's only child with former ballerina Melanie Hamrick.
This comes after it was reported that on some new music together in what would be a historic moment in music history.
Set to be released later this year, the album will reportedly feature the on around half of its songs, with his replacement Steve Jordan on the others.
Many thought the Beatles and the Stones were arch rivals as the two biggest bands of their time, but they have collaborated on numerous occasions in the past.