recently got candid about not wanting to tour any time soon, but she's clarified her comments to worried fans.
she doesn't have any 'desire' to go on tour anytime in the foreseeable future.
'Singing for hundreds of thousands of people isn't really the thing that I love. There's no connection. There's no safety,' she said.
'It's also not natural. It's so isolating because if you're then you are alone.'
Expanding on her point in her , the Flowers hitmaker said: 'After the last [headline arena] show I did [in 2014], I kind of looked at it as more of a question. And I can't. Not only "can't" because can't is your capability, but my desire.
'Do I want to live my life for anyone else's pleasure or fulfilment other than my own?'
But after leaving fans disappointed she might never return to the stage, the Wrecking Ball singer took to Instagram to reassure her 208million followers of her commitment to them.
'For clarity I feel connected to my fans NOW more than ever. When I win, WE win,' she began.
'Even if I don't see them face to face every night at a concert, my fans are felt deeply in my heart.
'I'm constantly creating and innovating new ways that I can stay connected to the audience I love – without sacrificing my own essentials.'
The star then went on to say performing for her fans have made some of the 'best days of [her] life' for almost 'two decades', and they will 'continue on this journey together'.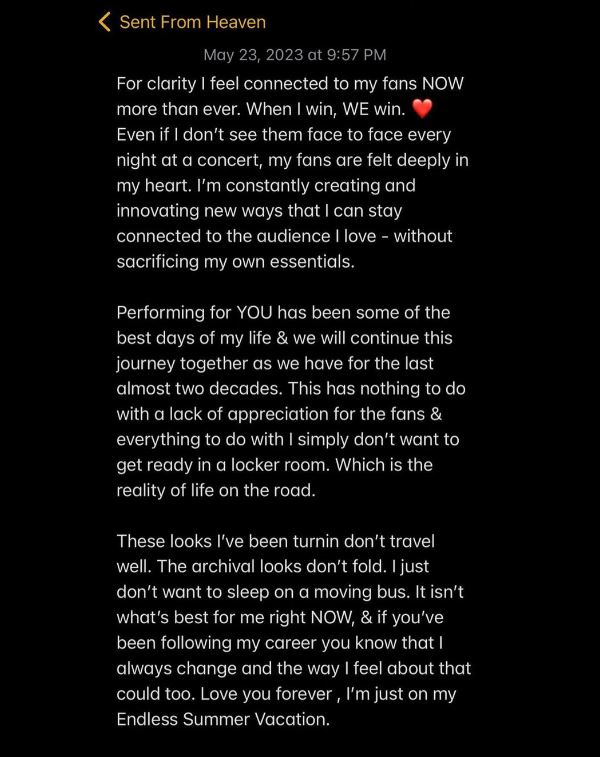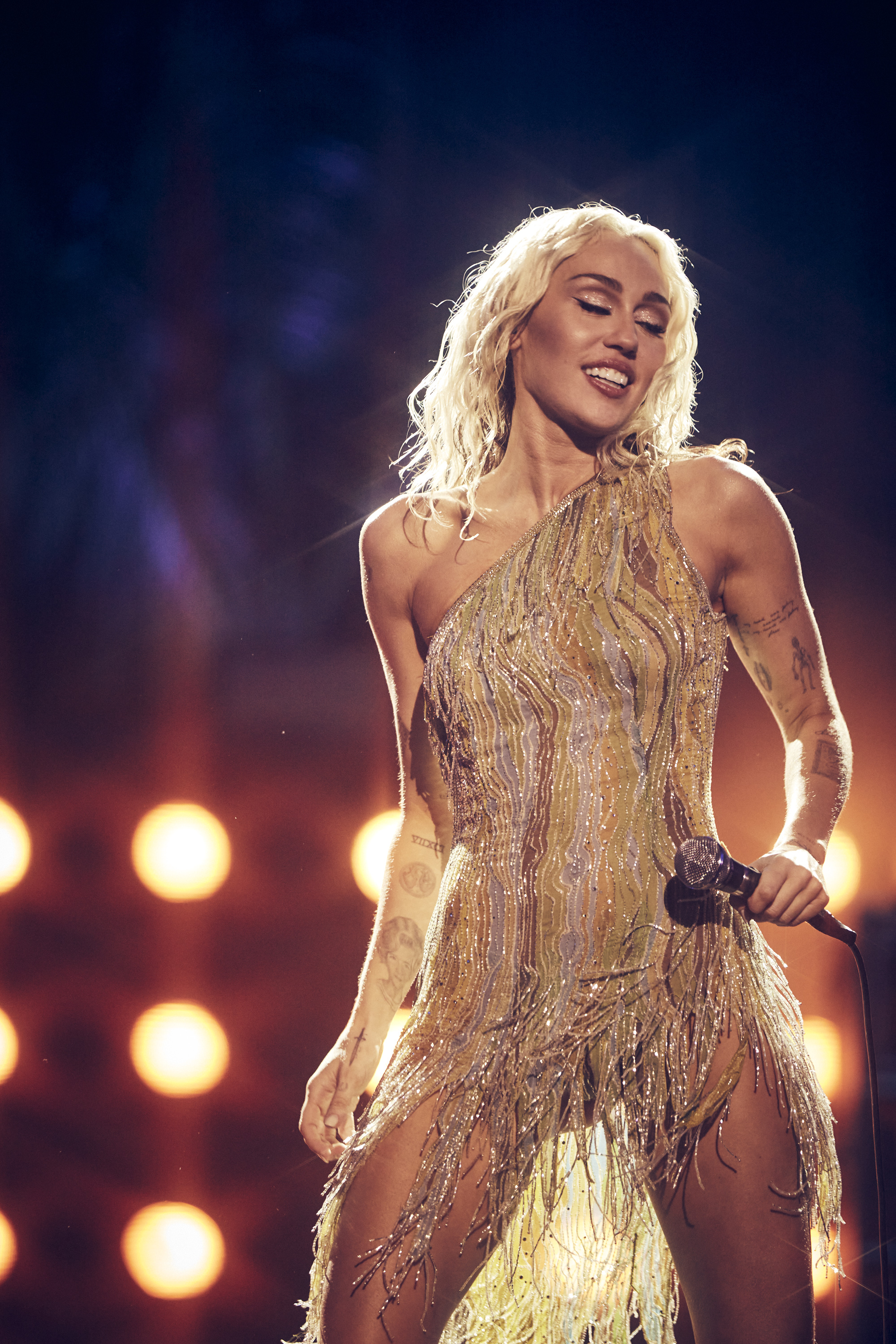 'This has nothing to do with a lack of appreciation for the fans & everything to do with I simply don't want to get ready in a locker room. Which is the reality of life on the road,' Miley added.
'These looks I've been turnin don't travel well. The archival looks don't fold. I just don't want to sleep on a moving bus.
'It isn't what's best for me right NOW, & if you've been following by career you know that I always change and the way I feel about that could too.
'Love you forever, I'm just on my Endless Summer Vacation,' she concluded.
Fans weren't exactly satisfied by this response as many took to the comments section of the post to voice their concerns that, actually, Miley wasn't connecting with them.
'This is literally the first time you have spoken to us this whole era and you get on here strictly to tell us that you aren't touring?' said one follower, who racked up 656 likes.
Another commented: 'Glad you feel connected with your fans more than ever cause we don't feel the same.'
But other fans defended Miley stating it was her 'right' to do what she pleases.
If Flowers is anything to go by, we'd say a bit of sun and fresh air is doing the icon some good.
You do you, girl.