fans were left in utter shock by an 'inappropriate' challenge on the
The series follows eight 'hot moms', ranging from the ages of 40 to 60, in a lavish mansion in Mexico, trying to find love with younger men.
But there's a twist – the group of lads are not a random bunch of singletons and instead are the sons of the women living it up in the villa.
Given the wild premise, the show has already raised eyebrows, with some saying they felt '' and it doesn't look like their nausea has abated.
In the twisted series' first episode, the mums get rather familiar with the lads after being tasked with finding their son – while blindfolded – from a row of bare chests.
Kelle, 50, took to the challenge like a duck to water, although her son Joey remarked it was 'going to be a scary time.'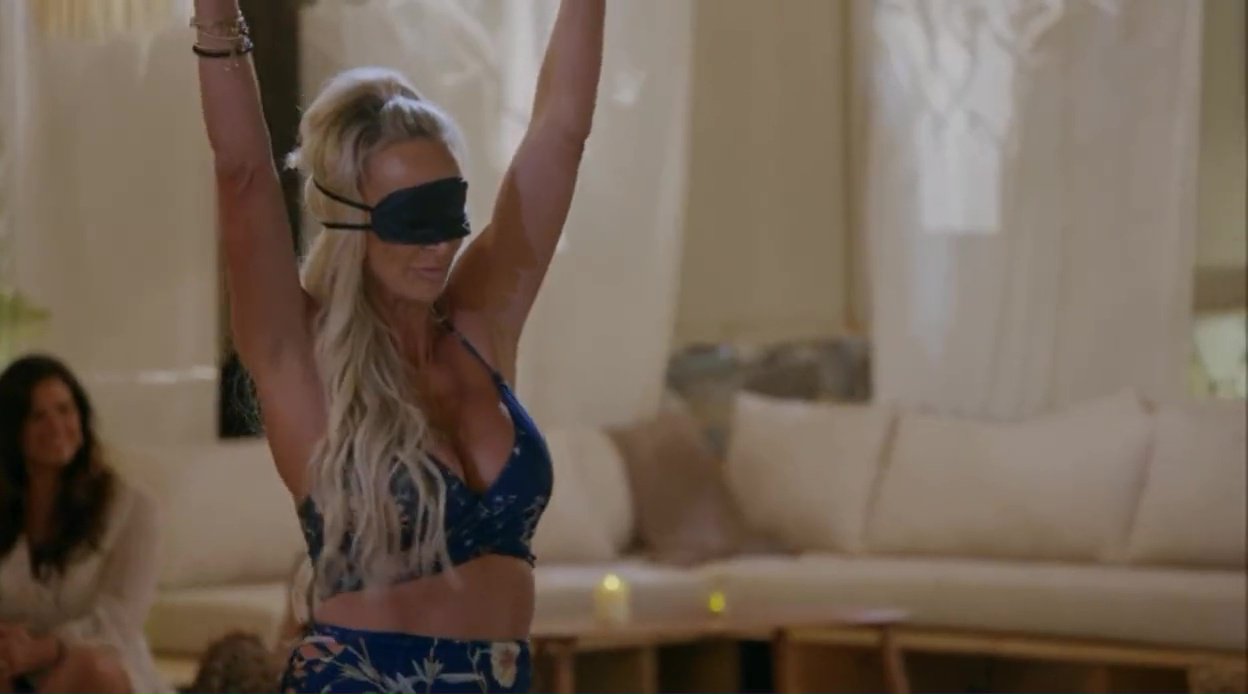 Non-plussed, Kelle is seen whipping on her blindfold and placing her hands on her hips before stating assertively: 'I'm ready.
Joey continued in the confessional: 'I just hope she doesn't go below the waist when she's groping these guys because that will be out of line.'
Striding towards the lads with her arms outstretched, Kelle sings: 'This mummy's in the house' as she touches up the first son.
What are your thoughts on the Milf Manor task?
Comment Now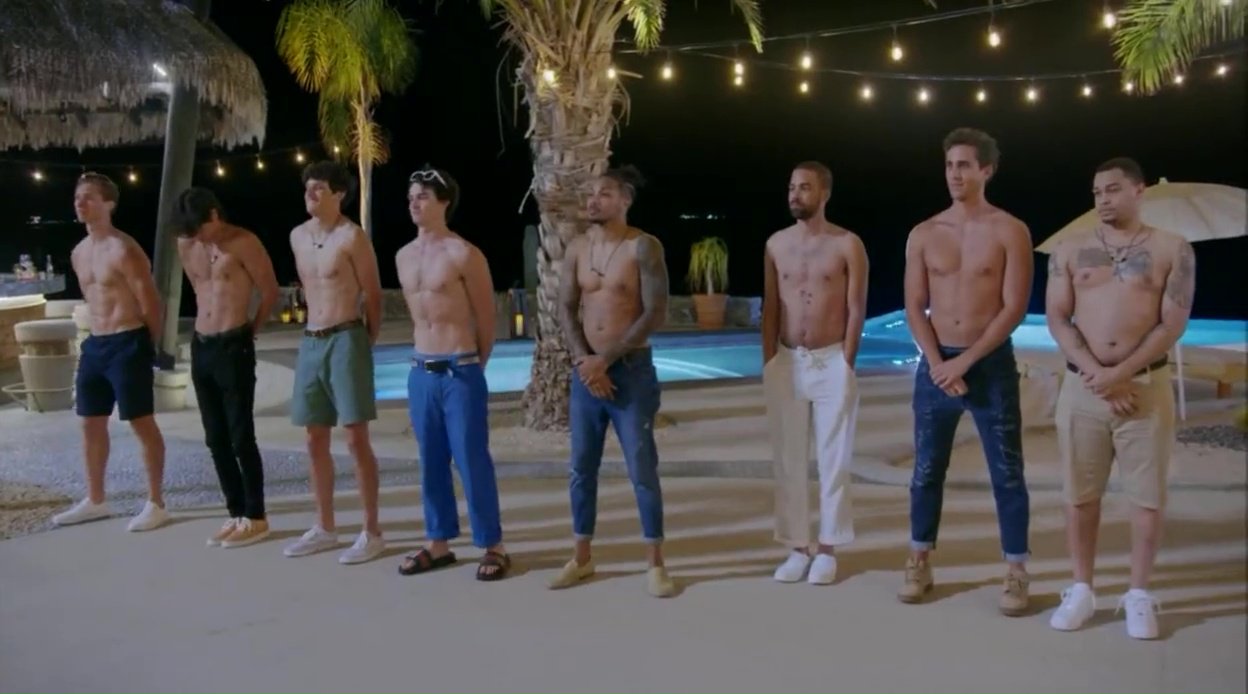 Kelle confidently makes her way through the boys, while Joey tells viewers that he, understandably, found the challenge 'weird.'
Unfortunately for the mother and son team, Kelle strokes Soyoung's child Jimmy's chest, 26, and states inaccurately that it was Joey's.
Ecstatic Jimmy runs around the milfs and their offspring before gathering up Kelle, whose spirits weren't dampened by the wrong guess, in his arms.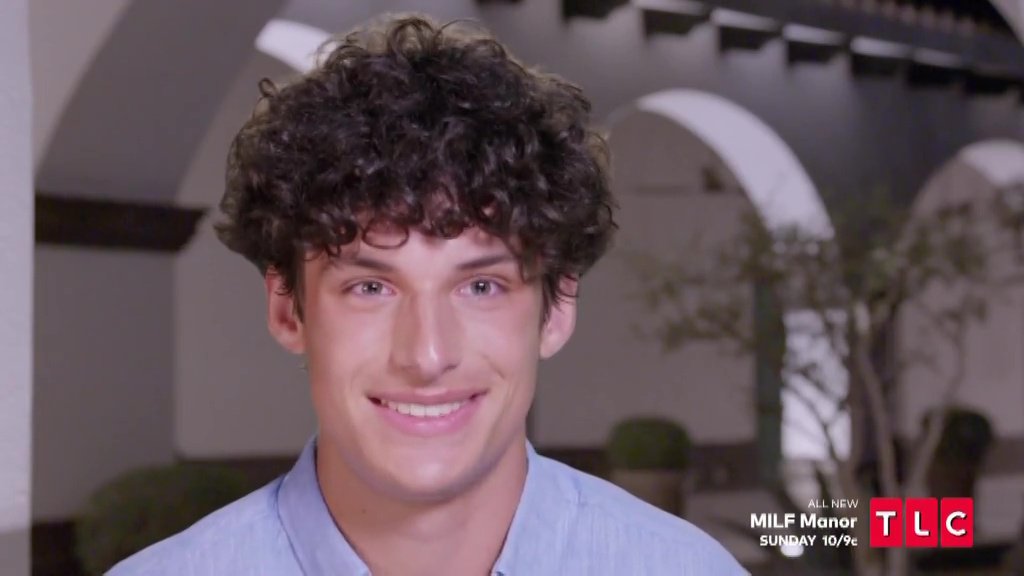 However, Soyoung wasn't so impressed remarking that Kelle had got rather 'touchy-touchy' with her son and wished that it was in fact the lads feeling up the women.
Fans were pretty outraged with what they had just witnessed, with one remarking: 'So MILF Manor is beyond inappropriate & disgusting! These grown women are feeling up young men's chest & abs to determine which is their SON. Now I'm convinced that America is definitely a dimension of hell!'
Another commented: 'trying to "guess who your son is" by being blindfolded and touching their chest/bodies is wild – TLC what type of mental illness is this?? MILF Manor has to be the worst reality tv show of all time.'
'I did not expect MILF Manor to involve a challenge where the blindfolded mothers have to feel shirtless bachelors to determine which one is their son…I thought there would be Oedipal subtext I didn't realise it was in the TEXT,' a third added.
Many others also took to social media to voice their disgust over the 'creepy task' – do you think that Milf Manor went too far?
Milf Manor airs on TLC Discovery+ in America.
Follow Metro on Snapchat
You can follow our new , the go-to place for all things pop culture.
Keep up with the latest Showbiz exclusives by following .
And football fans can indulge in all the transfer gossip and more on .