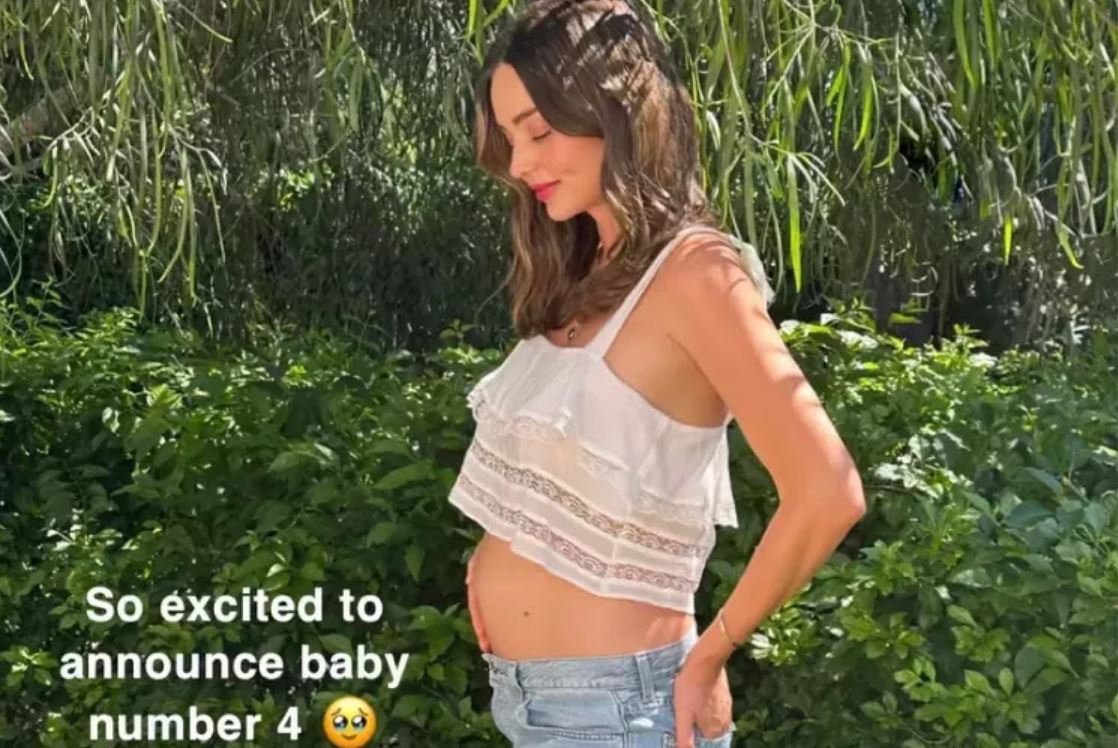 Congratulations are in order for Miranda Kerr, and she is .
The model revealed on her husband's app, Snapchat, that she is 'so excited' to be expecting another baby.
'So excited ,' she captioned a shot of her cradling a little baby bump in a white crop top and jeans with a serenely green backdrop.
In a later post which shows Kerr in the same outfit and location, she added: 'And it's a boy.'
Miranda is already mom to three boys: three-year-old Myles, Hart, 5, with her husband, Snap Inc. CEO Evan Spiegel, 33.
She also shared 12-year-old son Flynn with her ex-husband Orlando Bloom, 46.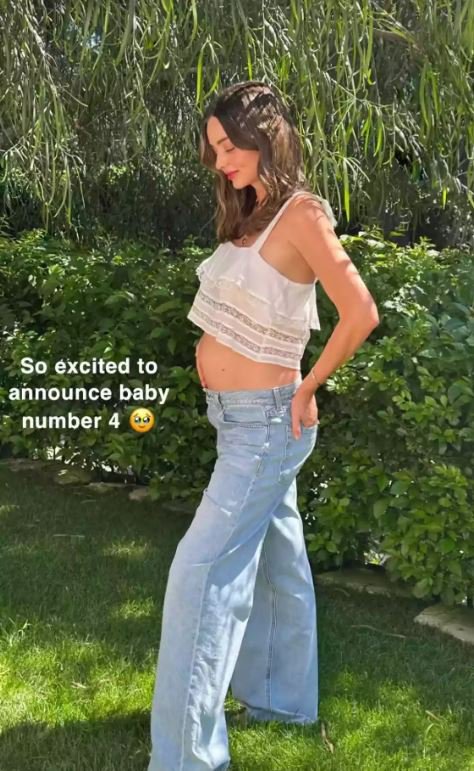 The Victoria's Secret model also shared a cute picture of four pairs of shoes lined up – each representing one of her children – and captioned the post '#boymom'.
As well building herself a mighty modelling career, Miranda is the founder and CEO of natural skincare line Kora Organic, making her and Evan a bit of a business power couple.
The pair began dating in 2015 after meeting at a dinner for Louis Vuitton, and married two years later after their friendship blossomed into romance.
It's been reported on the night they met Harper's Bazaar then editor in chief Glenda Bailey said to Miranda: 'I bet you two are going to get married.'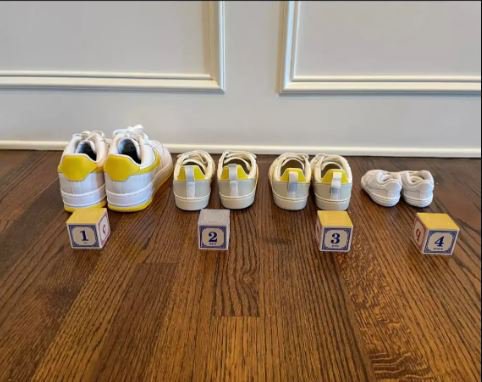 It is said Evan thought he had 'no chance' with model Miranda, until she texted him a month later.
Since Miranda and Orlando's split in 2013, the Pirates of the Caribbean star has welcomed a child with singer Katy Perry.
But there seems to be absolutely no bad blood, as Miranda and the Firework singer, 38, on each other's Instagram posts.
Although Miranda and Orlando remain close and they all enjoy their blended family together, the Australian once joked she loves the singer more than him.
Speaking on the podcast Miranda said: 'We go on holidays together. We celebrate all the important milestones together. I mean, I love [Katy]. I mean, it'd be safe to say that I love her more than Flynn's dad.'