glowed from The Oval's balcony as she watched her begin his last ever Test cricket match on Monday.
The 35-year-old singer clutched – who she shares with the sports star – to her hip and smiled at the tiny tot.
She watched on as the fifth and final Ashes test of the series got underway and supported her soon-to-be husband as he played one last time before ending his 17-year-long career.
The Saturdays star was a vision in white and held her short blonde hair back from her face with a pair of black sunglasses.
Her eight-month-old mini-me was comfy in a pink t-shirt and white leggings that featured a floral pattern.
The ex-pop singer's fiancé was playing against Australia in the historic series of games and made history earlier in the summer becoming one of two seamers to ever reach 600 Test wickets.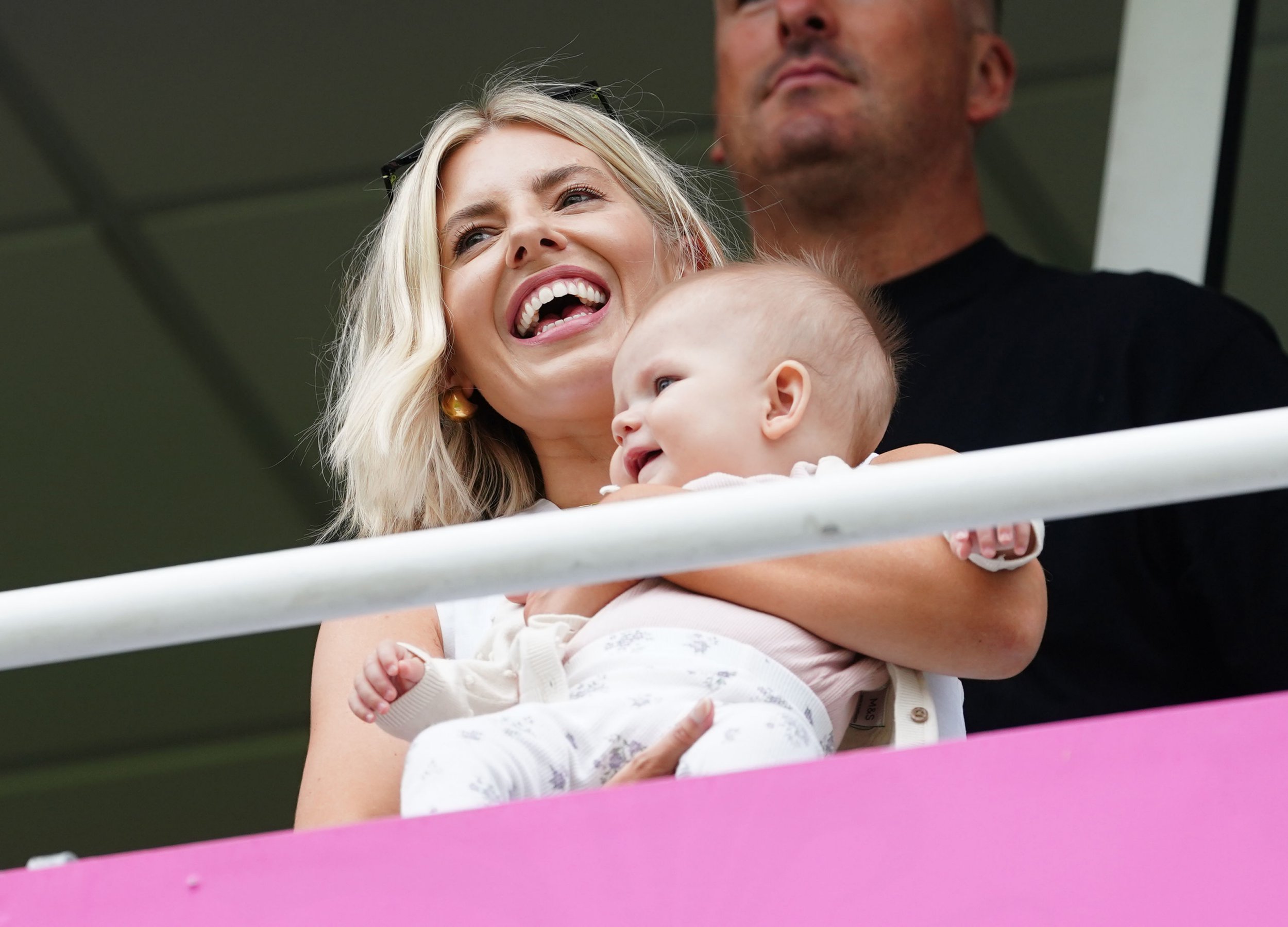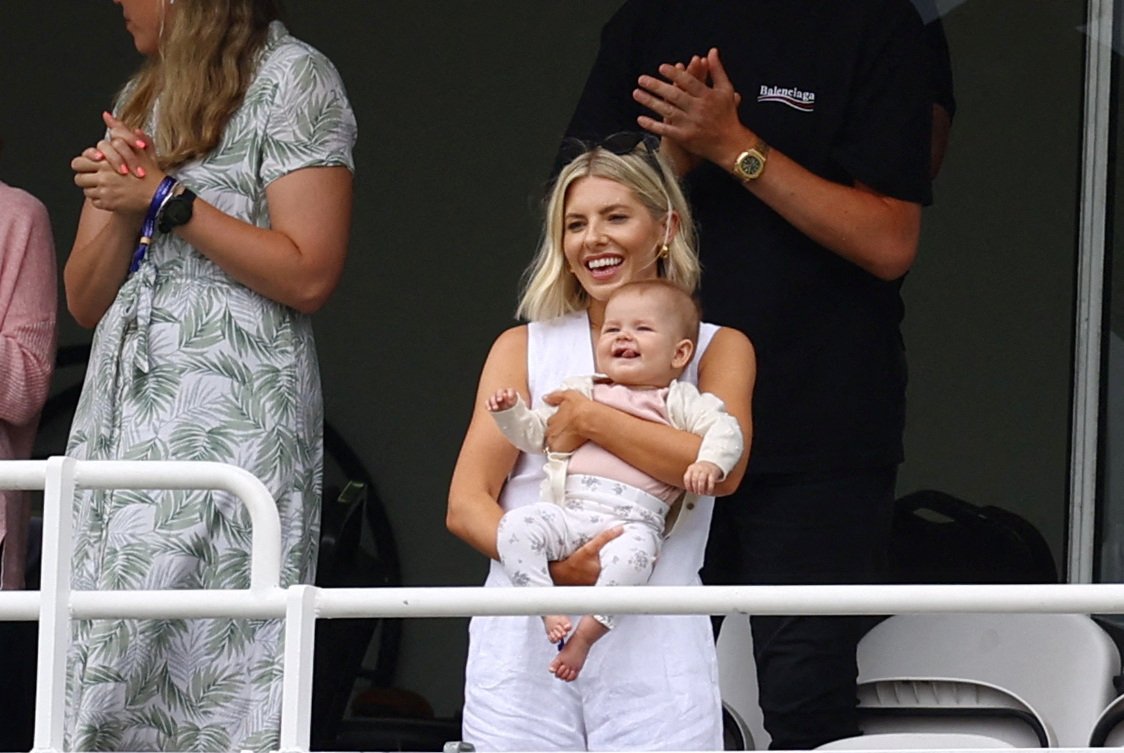 Stuart revealed he was retiring to spend more time with his daughter and partner who he credited for supporting him throughout his career.
Sharing the news on her social media, Mollie congratulated Stuart on his decision and penned a sweet message alongside a collection of images.
It read: 'What a moment @stuartbroad – your last test! My darling, you've brought joy to so many cricketing fans all over the world, and especially to your family.
'We have loved every single minute of cheering you on and we're so incredibly proud of you.
'Watching you live out your dream has been something I will never forget. Annabella and I will be cheering you and the team on today, as always. We love you so much'.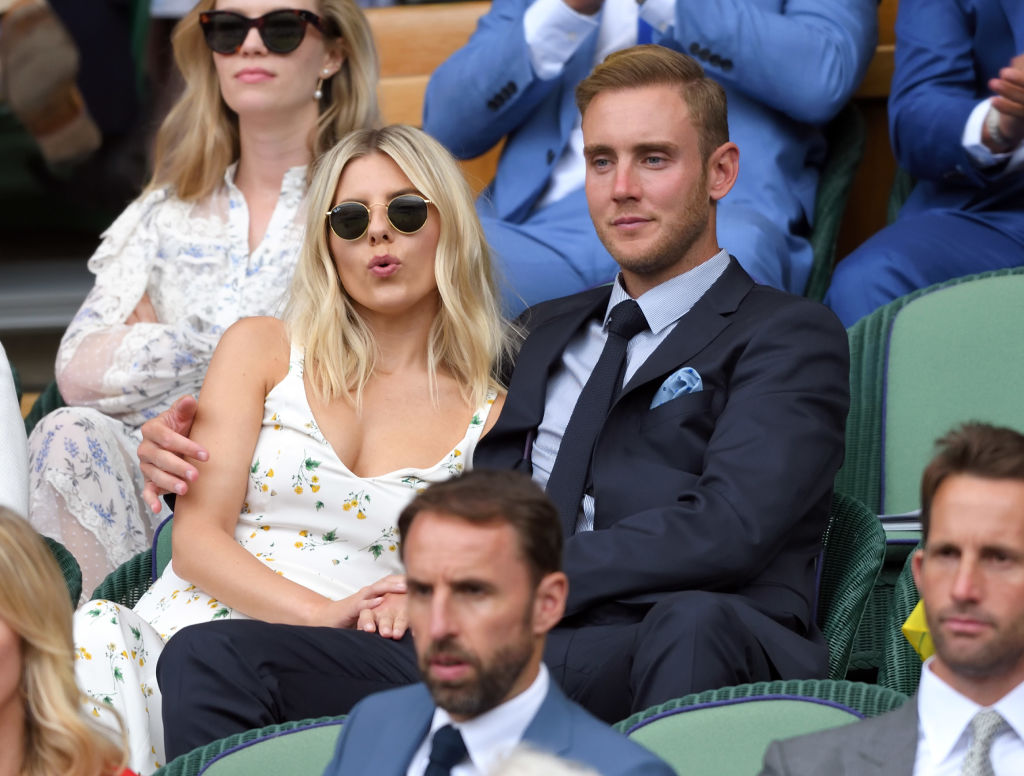 Stuart and Mollie have been an item since March 2018 with the bowler getting in January of 2021.
They welcomed their first child together in December of last year with the singer revealing her name just days after the death of her father.
In an Instagram post at the time, Mollie said: 'Annabella has given us lots of hope over these past few difficult months, so Hope had to be one of her middle names.
'She has been our ray of sunshine and I know she's going to continue to light up our lives.'