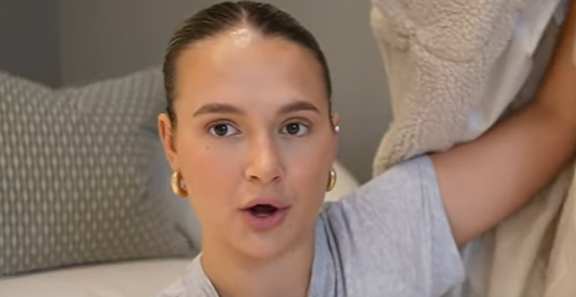 has revealed she still cries thinking about the time she accidentally donated a £2,000 coat to a shop.
The 24-year-old star spoke about the incident in a new video in which she showed off her latest Primark haul.
Mum-of-one Molly explained that her 'beautiful' new coat from the highstreet chain reminded her of a much more expensive one she once owned and that although she's glad the money went to charity, she still 'sheds tears' thinking about what happened.
Holding up her new purchase to the camera, Molly said: 'This coat was £40. I got it in a size medium. It's beautiful. It's in this full teddy material. This is a massive dupe from a coat I once owned from a brand called Max Mara.'
She went on: 'Funny story, [it] actually ended up in a charity shop. That coat was my dream coat. I spent an absolute fortune on it. That coat was around £2,000.
'It was a massive splurge and a massive treat. I was having a huge sort out about a year ago and I think the Max Mara ended up in the wrong pile in a bin bag and ended up at a charity shop nearby.'
Molly then quipped: 'So, someone is walking around with my Max Mara coat on now that they probably got for about…
'I don't know, if the charity shop knew what they were selling then they probably did sell it for quite a good price, which I'm happy about because at least it went to charity, but big mistake. I never really got over it, [I] still shed a tear when I think about it late at night.'
Can. You. Imagine.
Molly's coat confession comes for her and her fiancé Tommy Fury's ten-month-old daughter Bambi.
Tommy got into the spirit by dressing as a vampire while baby Bambi melted hearts in a Monsters, Inc. costume.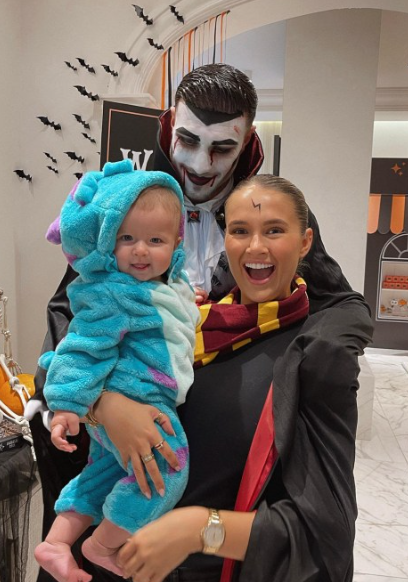 Molly, meanwhile, opted for Harry Potter-inspired get-up, rocking robes and a Gryffindor scarf from the franchise and the iconic forehead scar.

What's the best thing you've ever bought from a charity shop?Comment Now
One of the tables in their enormous home was stacked with skulls and jack-o-lanterns and there was also a coffin centrepiece stuffed with charcuterie goodness.
Tiny pictures of Bambi with a little pumpkin hat adorned the spoons in a close-up snap which revealed the extent of sweet treats included in the impressive spread.
Not bad for Bambi's very first Halloween!