My Mum, Your Dad star Roger wasn't ready to try and find love again after the death of his wife, he has admitted.
The 58-year-old appears in the new dating show initially billed as 'middle-aged' , but which aired on Monday.
Hosted by , the series sees adult children setting their parents up with each other, being able to see it all unfold from a secret room.
One such contestant is Roger, 58, from melanoma, and on the dating show.
He was put forward by daughter Jess, 28, and the pair both appeared on Tuesday's episode of Lorraine to discuss the series, which was filmed months ago but is only airing now.
Asked by presenter Lorraine Kelly how he knew he was ready when he joined the show to begin dating again, he admitted outright: 'I knew I wasn't.'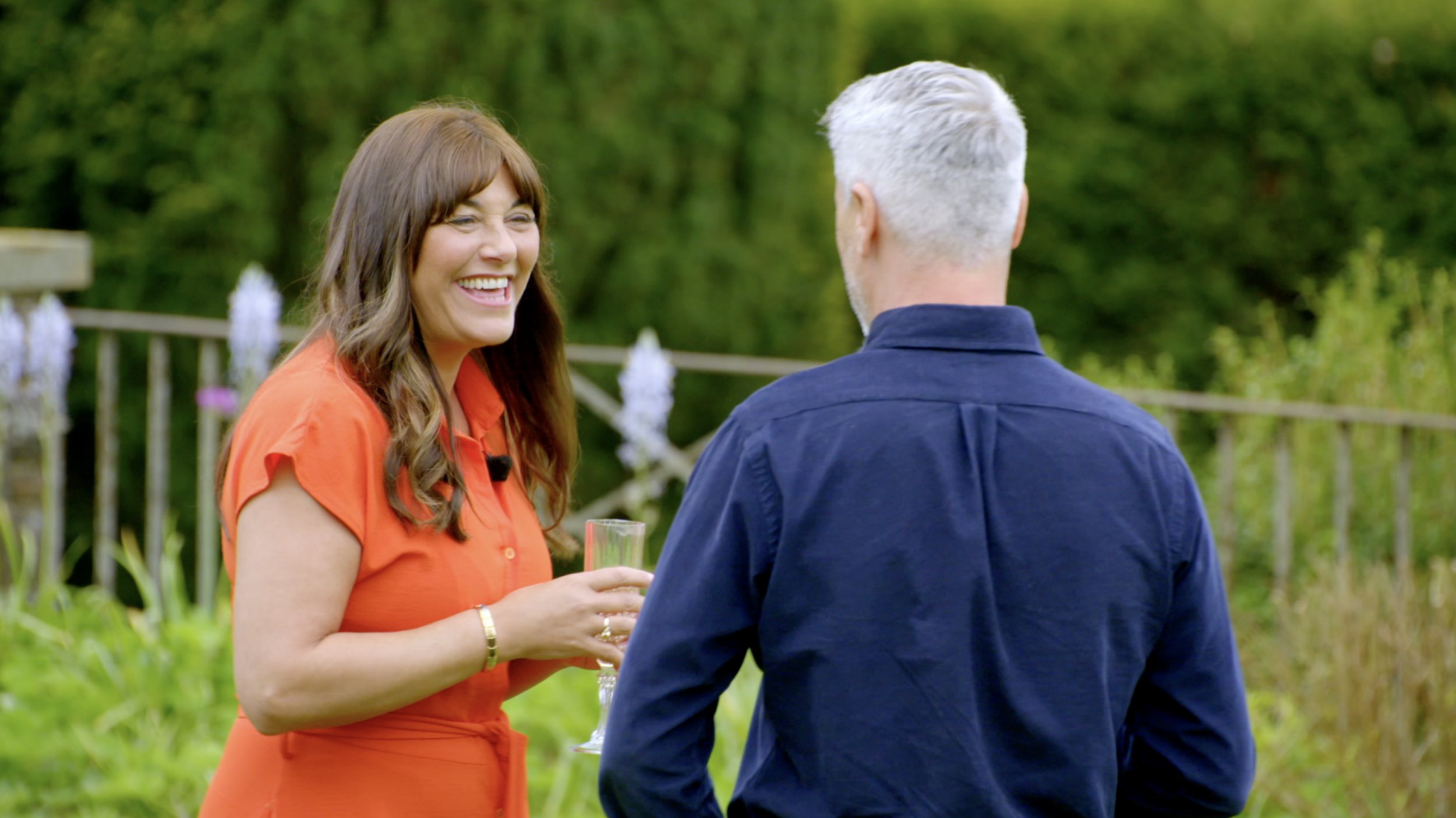 He clarified that he 'loved' the experience and 'gets slightly better as it goes on,' but in the beginning found it 'difficult.'
However, 'it was something I couldn't pass up.'
Daughter Jess, who was secretly working behind the scenes on the show to help set him up along with the other grown-up children, said it was 'scary' to be able to watch her father going through the first steps of dating again.
However as a self-confessed 'control freak,' she said it was 'excellent' to be able to play God with the relatonships unfolding within the country house.
Despite not being ready for it, Roger went on to say he felt 'very lucky' that his first date on the show was with Caroline, who 'nursed me through it as I was very nervous.'
Introducing himself on the show, Roger said Joanne's death had taught him how 'life can be over in a split second.'
On a date with Caroline, he revealed he had not been on a first date in nearly 40 years, and had her in floods of tears as he explained his wife had breast cancer four years ago, but she recovered until she discovered a spot behind her ear while they were on holiday.
Roger then shared how one night Joanne was incredibly tired and fell asleep on the sofa, and she didn't really wake up again.
Lorraine airs weekdays from 9am on ITV; My Mum, Your Dad returns tonight at 9pm on ITV