Can someone please tell to stop crying his heart out?
The former member has taken aim at pesky influential middle-aged white women.
Noel, 55, has accused that sub-group of eroding the confidence of young men and claimed his sons are shackled by wokeism.
I wholeheartedly disagree with Noel and find his opinion both and out of touch.
He just seems angry that men are being openly encouraged to be better behaved and more considerate of .
Alongside his 23-year-old daughter Anaïs, the singer has two boys Donovan, 16, and Sonny, 13, and says his kids were unable to be as 'carefree' as he and his were growing up.
Speaking to the Mirror, Noel said: 'We were wild. We didn't give a f**k.
'They're shackled by the internet and wokeism… they don't really know how to behave with all this woke s**t that's now foisted upon everybody.
'Angry, white middle-aged women telling young guys how to behave and all this b******s. I look at my sons and I have to put them in a headlock sometimes and say, "Don't worry about these people, just be who you are".'
Noel's comments about angry women are heavily tinged with misogyny
Call me crazy, but I can't quite get my head around how white females are to blame for that or, in fact, what it is they're doing that is negatively impacting boys.
I can only presume that Noel has a huge issue with the changing attitudes in the world and how young men are being educated on how to properly treat women.
His comments sound extremely out of touch. Surely, if his sons are being brought up to be more considerate and respectful, especially of women, that's not a bad thing.
Does he really want his kids behaving like him and his brother did?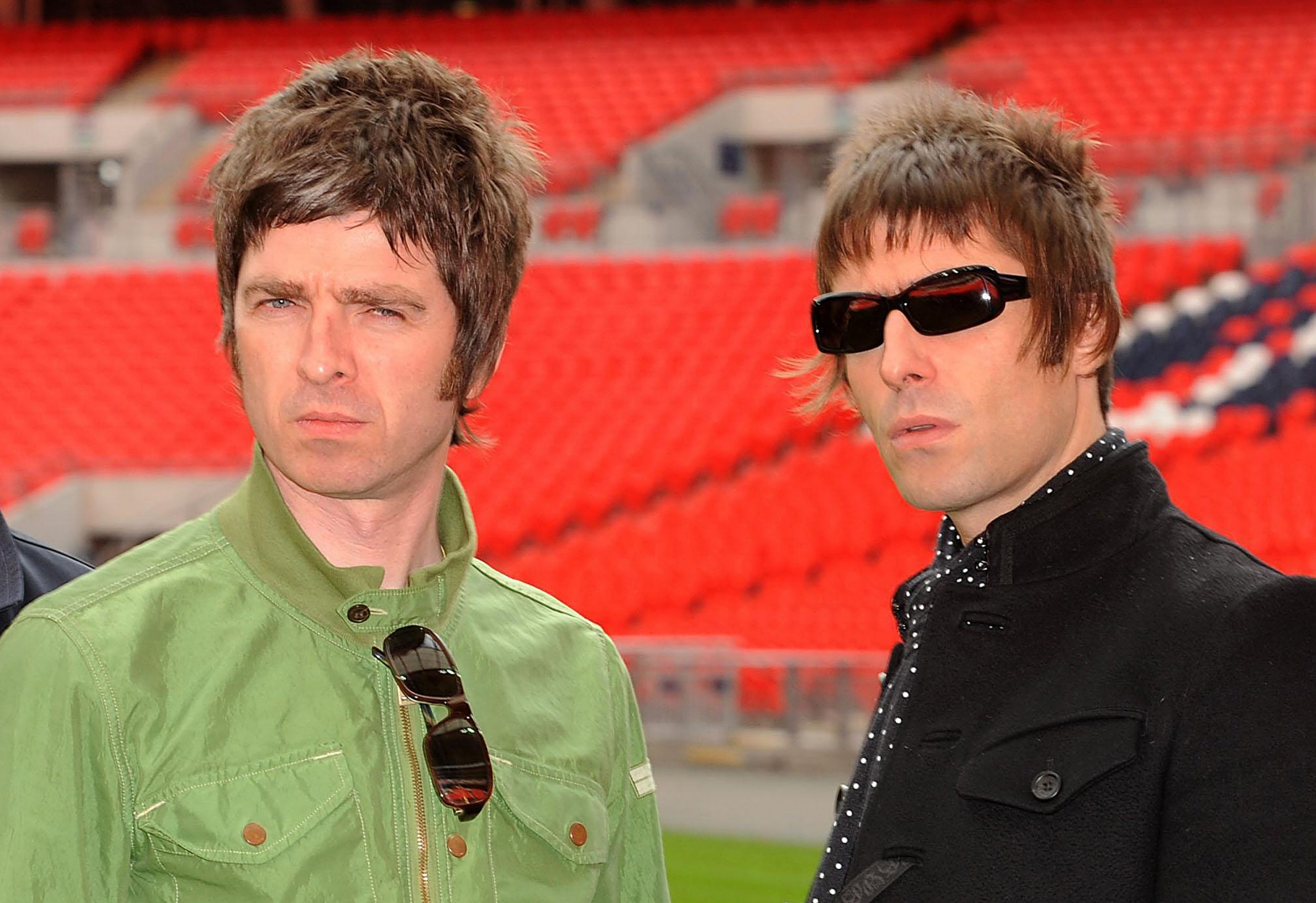 Noel has previously recalled his days as a kid in the suburbs where he and Liam were quite literally running wild in the streets and breaking the law.
Speaking in 2021 about his youth, Noel said: 'There wasn't a great deal to do apart from get into trouble – smoke weed, sniff glue, listen to music, go to . That was it.'
He added: 'I was arrested a few times for shoplifting, robbery, all of which f***ing haunt me to this day.'
So is that what he wants his sons and all young men in this country to get up to? Brushes with the law, theft and drug use?
Has nobody else noticed the deep irony that the only angry middle-aged person here is Noel himself?
And did the behaviour of the Gallagher boys improve as they got older and had fame and fortune at their fingertips? Of course not!
During the band's Australian tour in 1998, Liam was also arrested and charged with assault after allegedly headbutting a 19-year-old fan who claimed he was only asking Liam for a photo. While criminal charges were later dropped, he reportedly settled out of court.
It's worth noting that Liam – who apparently today's kids should envy for living a carefree younger life – has also been banned from flying on Cathay Pacific airlines after allegedly abusing passengers and crew on a flight to Oz.
Noel certainly could do with a few etiquette lessons too.
What do you think about Noel Gallagher's comments? Have your say in the comments below
Comment Now
In an interview with The Observer in 1995, he said he wished Brit-pop rivals Damon Albarn and Alex James of Blur would 'catch AIDS and die'. He later retracted the comments, but perhaps if the siblings had been taught more progressive social norms at a younger age and how to be respectful to people their catalogue of bad behaviour wouldn't be so lengthy.
Has nobody else noticed the deep irony that the only angry middle-aged person here is Noel himself?
There's no doubting his musical influence, his genius, and – dare I say – godlike talent when it comes to songwriting. But all I hear now is a 90s legend who is bitter and annoyed that the culture has moved on and that he and his brother would no longer be celebrated.
It's a good thing that society evolves, and I'm happy that the next generation of men is learning and growing, as well as hopefully making fewer mistakes than our predecessors.
Some Might Say Noel has a point but he cannot Live Forever in a tremendously toxic time period that we need to let Slide Away.
He should be happy and proud that he's raising boys who are reflective of the times we're living in and won't grow up to be angry middle-aged men.
Do you have a story you'd like to share? Get in touch by emailing [email protected]. 
Share your views in the comments below.